IMPACTS
Over the next few days we can see winter storm impacts in portions of the PNW. The major impacts will be in the mountains and over the passes. The heaviest snow is expected above 1000 feet, in the Cascade mountains including Stevens and Snoqualmie Pass. Winds will be gusty at times. Expect travel impacts over the next few days.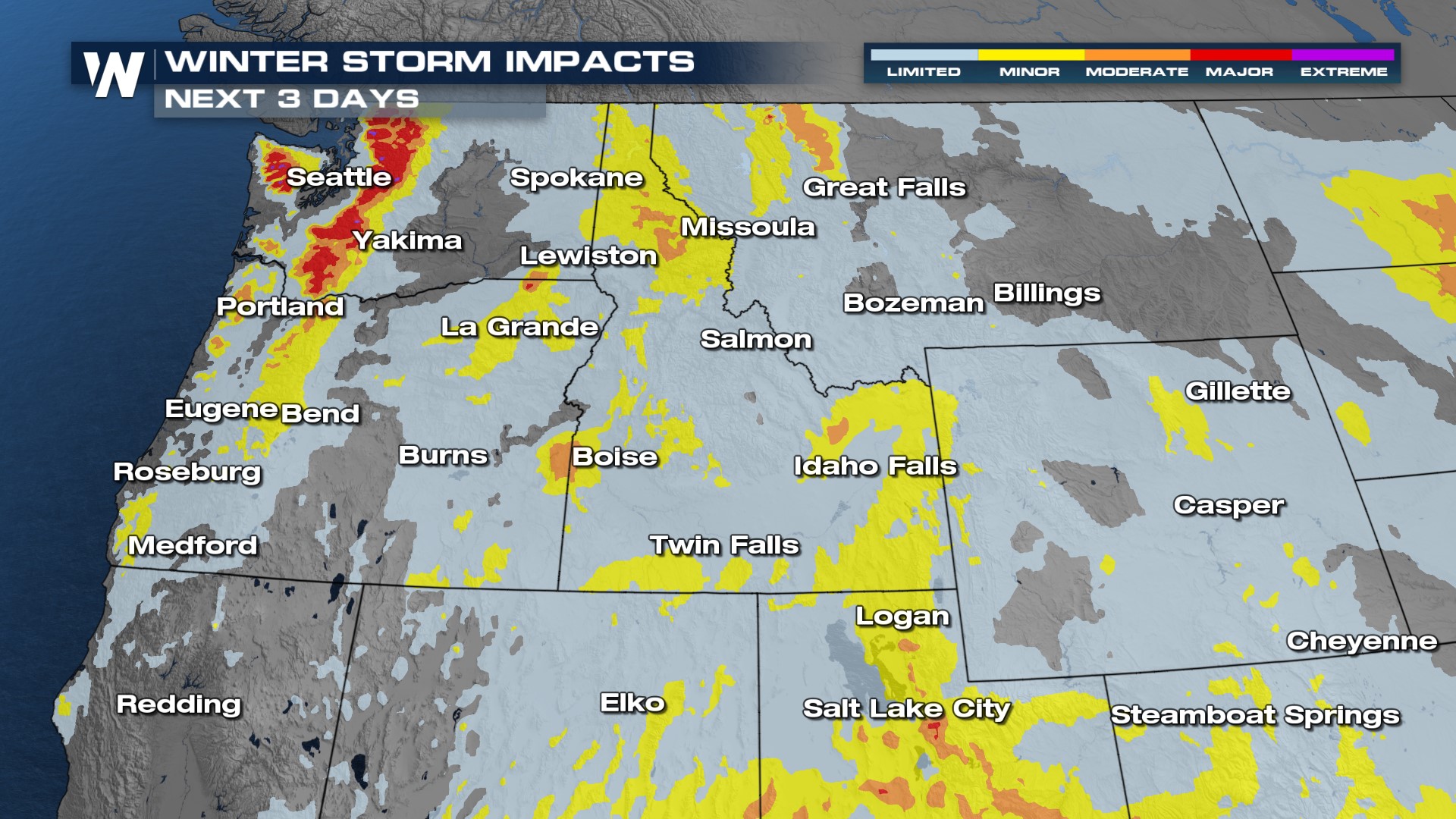 As a frontal boundary moves through, we will see snow develop today and will continue into the weekend. Rain along the coasts and snow in the higher elevations will develop over the next few days. As the front moves east, expect snow to become more widespread on Thursday.
ALERTS
Winter weather alerts are in place for the next few days. In the winter storm warning areas (in the pink), you can expect gusty winds and snowfall totals can reach 1-2 feet. Where the winter advisories are in place, roads can become slick and snow covered. Gusty winds can cause blowing snow as well in the advisories and warnings, so expect travel impacts.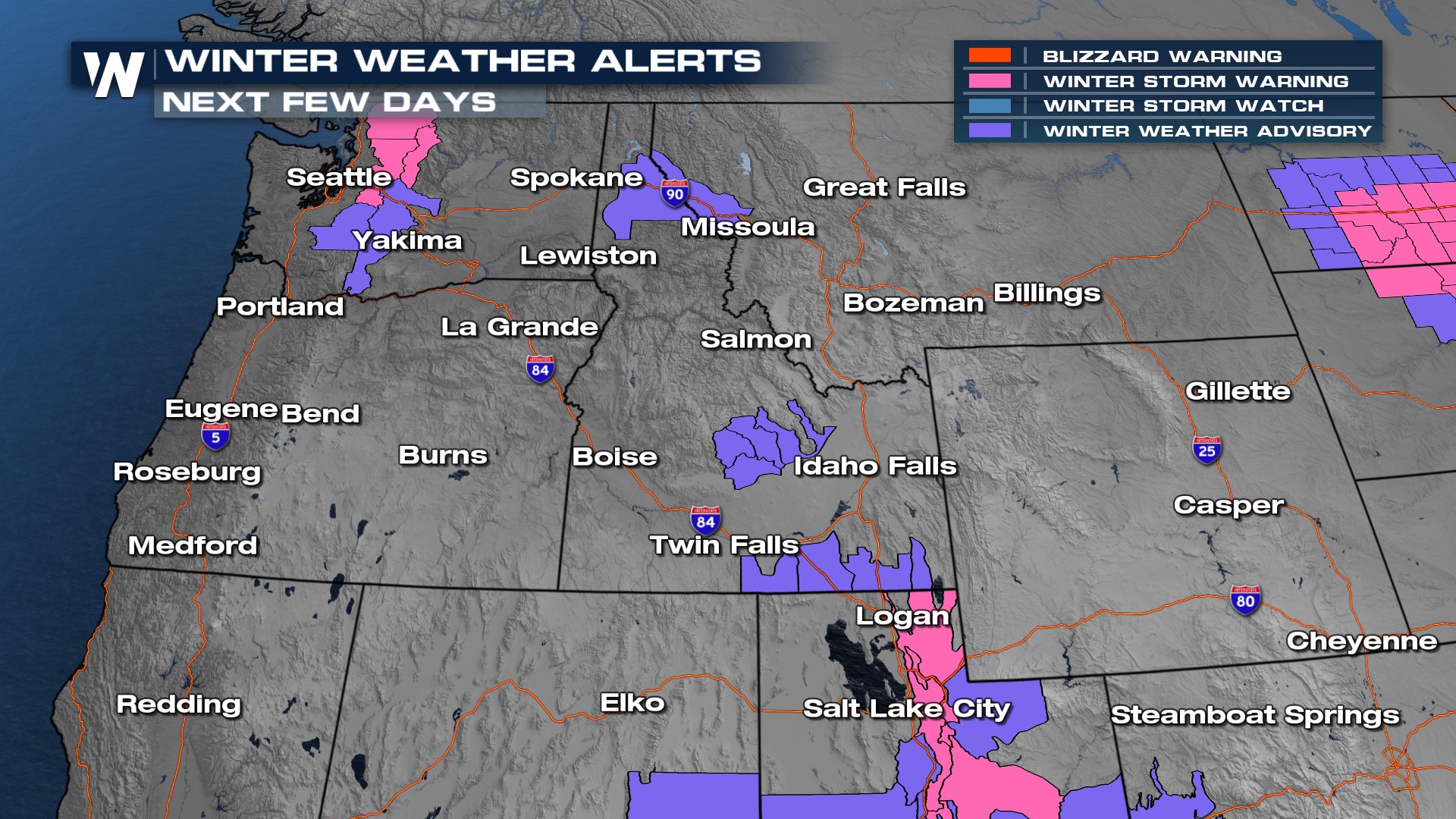 Snow totals will be highest for the mountains - mountain passes will be difficult to travel.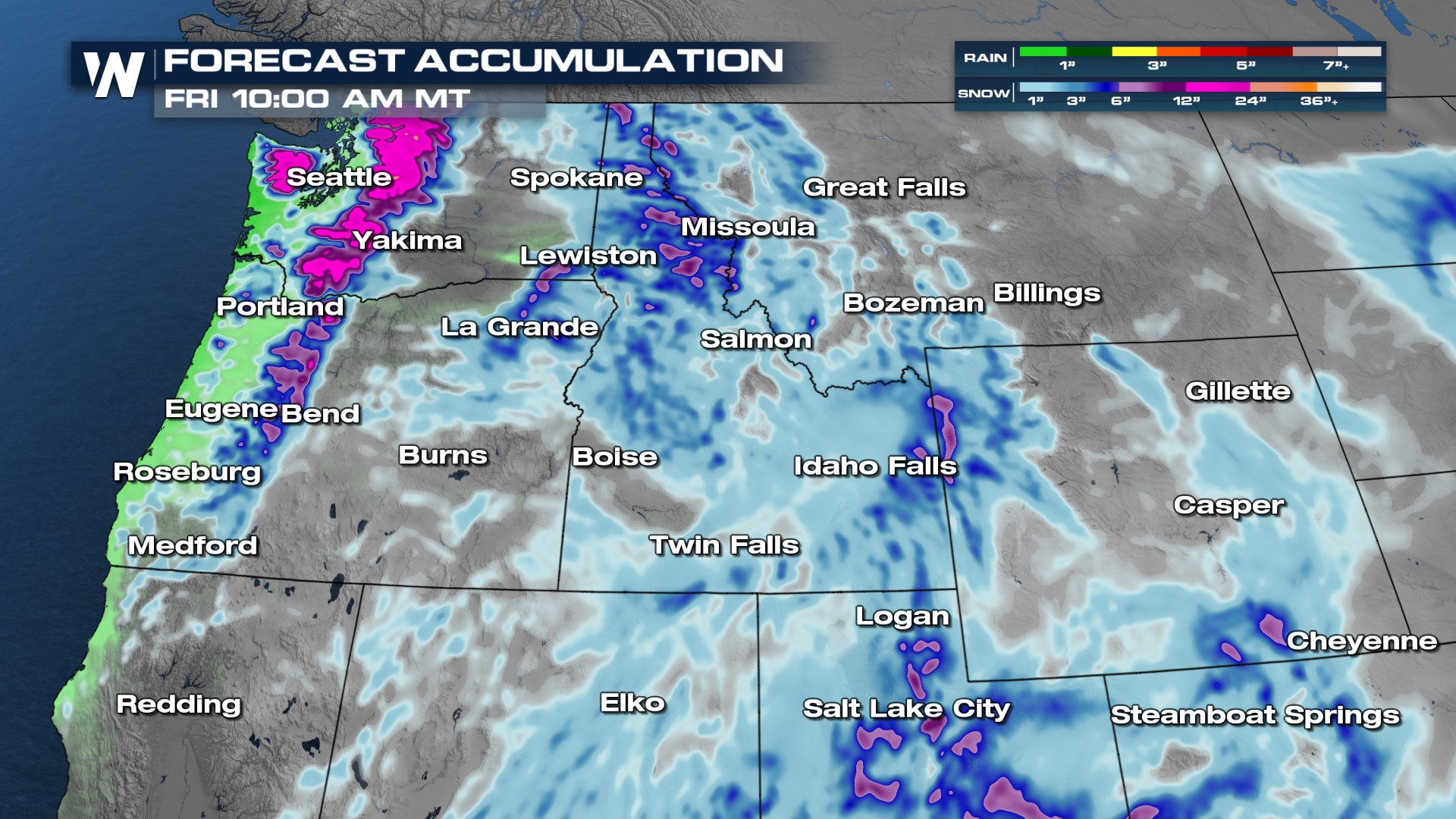 To stay updated on these systems impacting the Northwest tune into WeatherNation :50 past the hour.