Energy moving across the Plains will bring increasing snow chances to the Great Lakes and Upper Midwest.  Some pockets of heavy snow will be possible for these areas and that means hazardous travel conditions. Here is the very latest.
Winter Alerts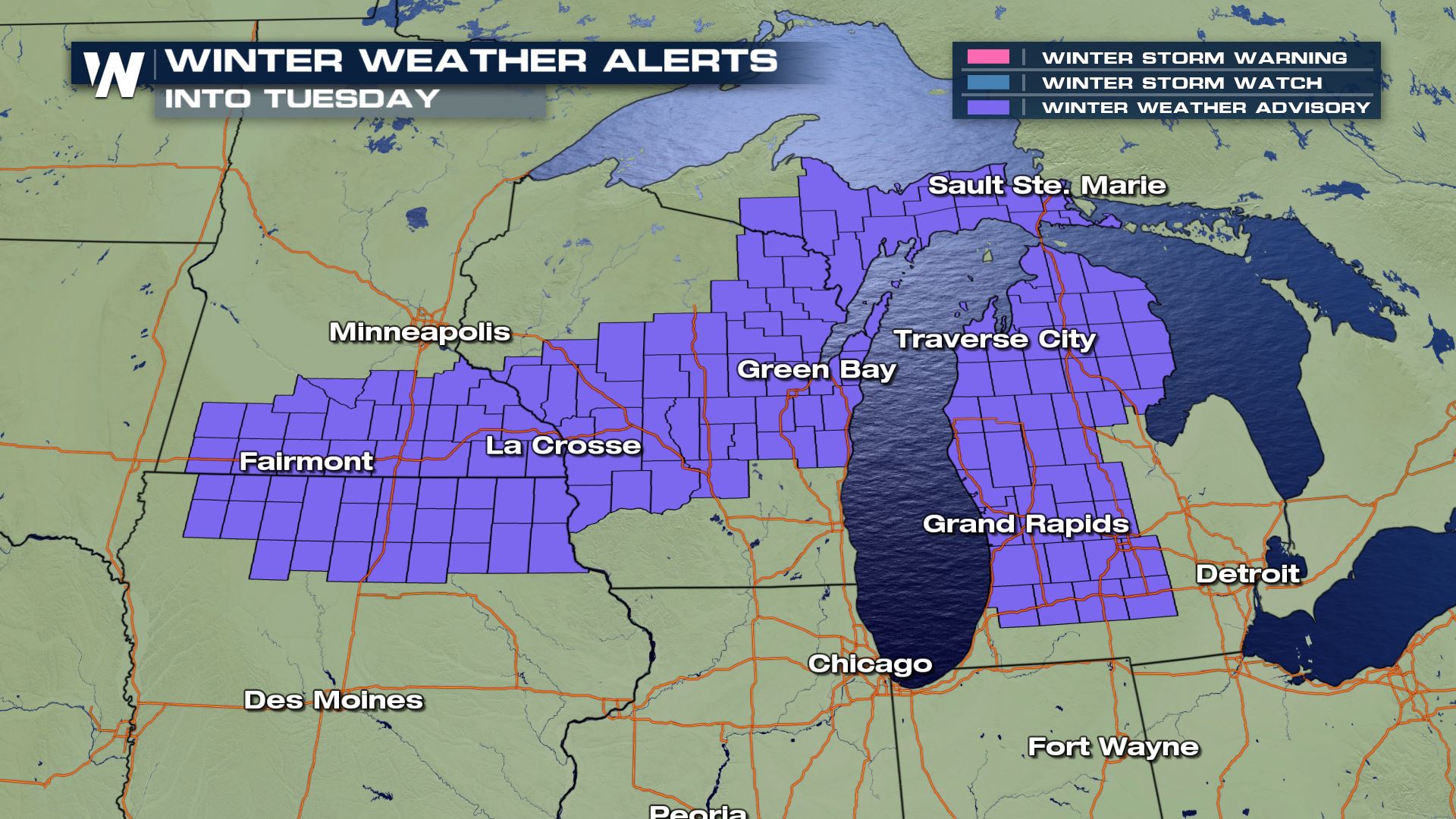 Winter weather advisories have been issued from Iowa to the Upper-Peninsula of Michigan where 2-5 inches of snow will be possible through early Tuesday.
Forecast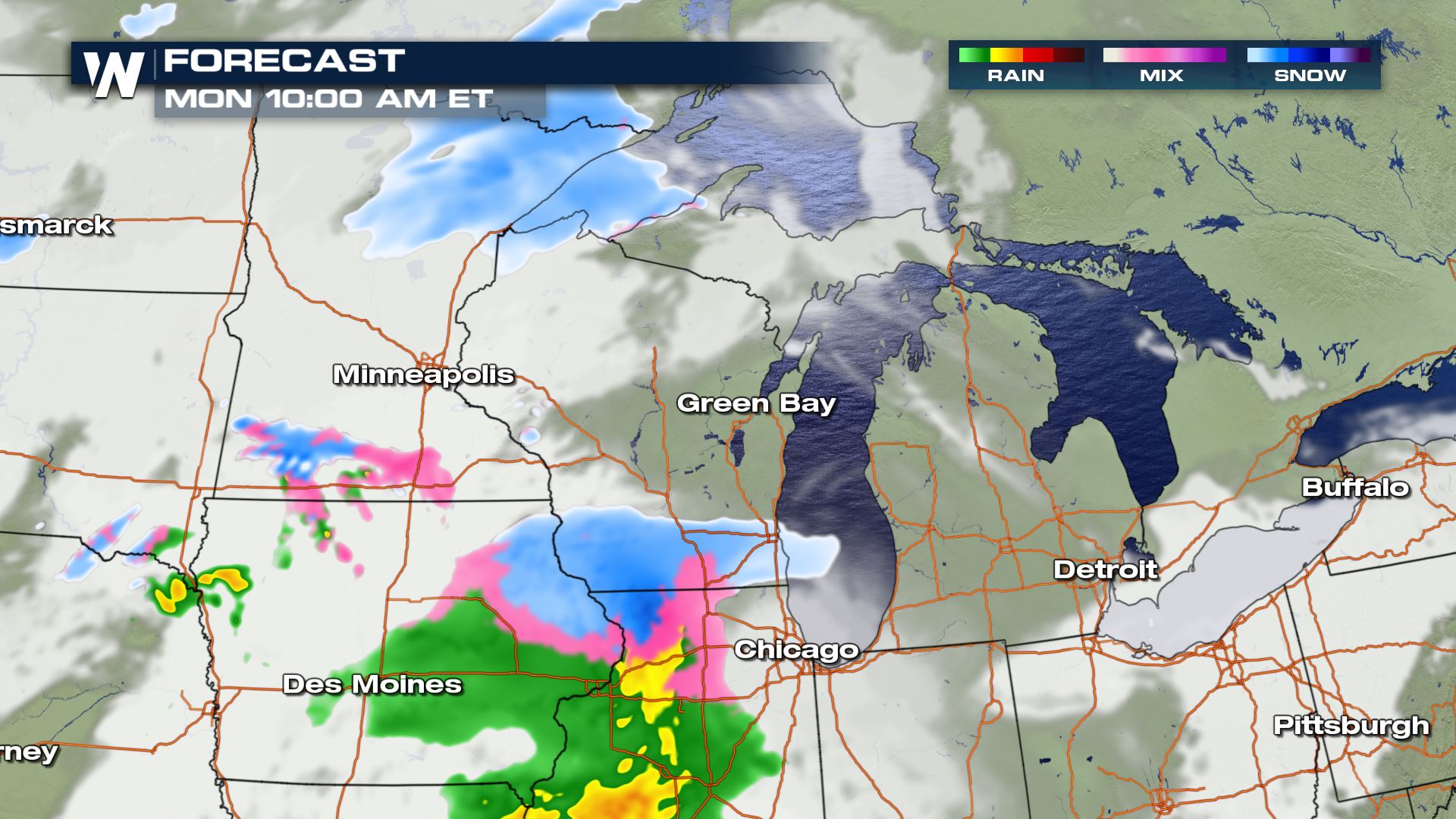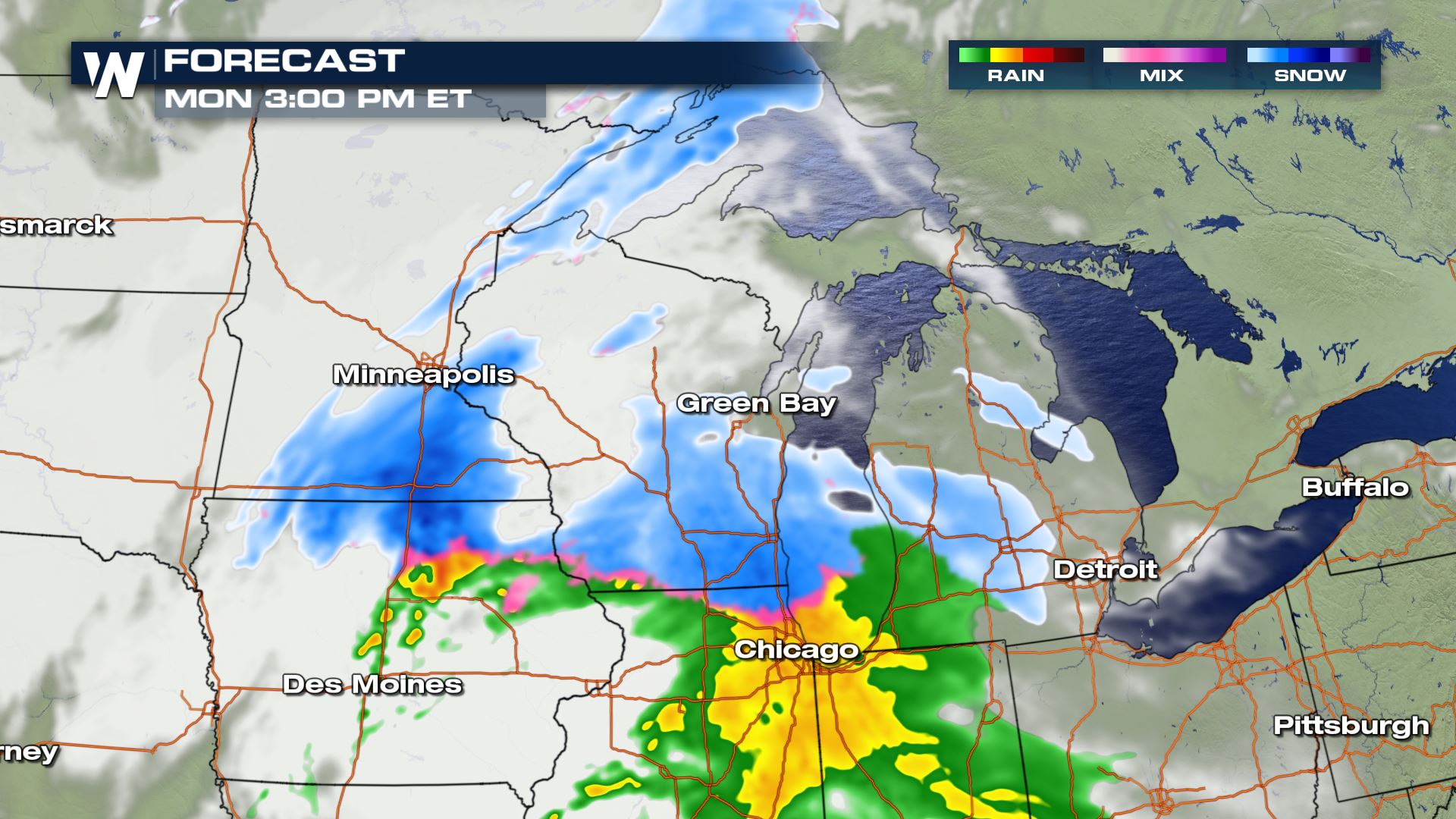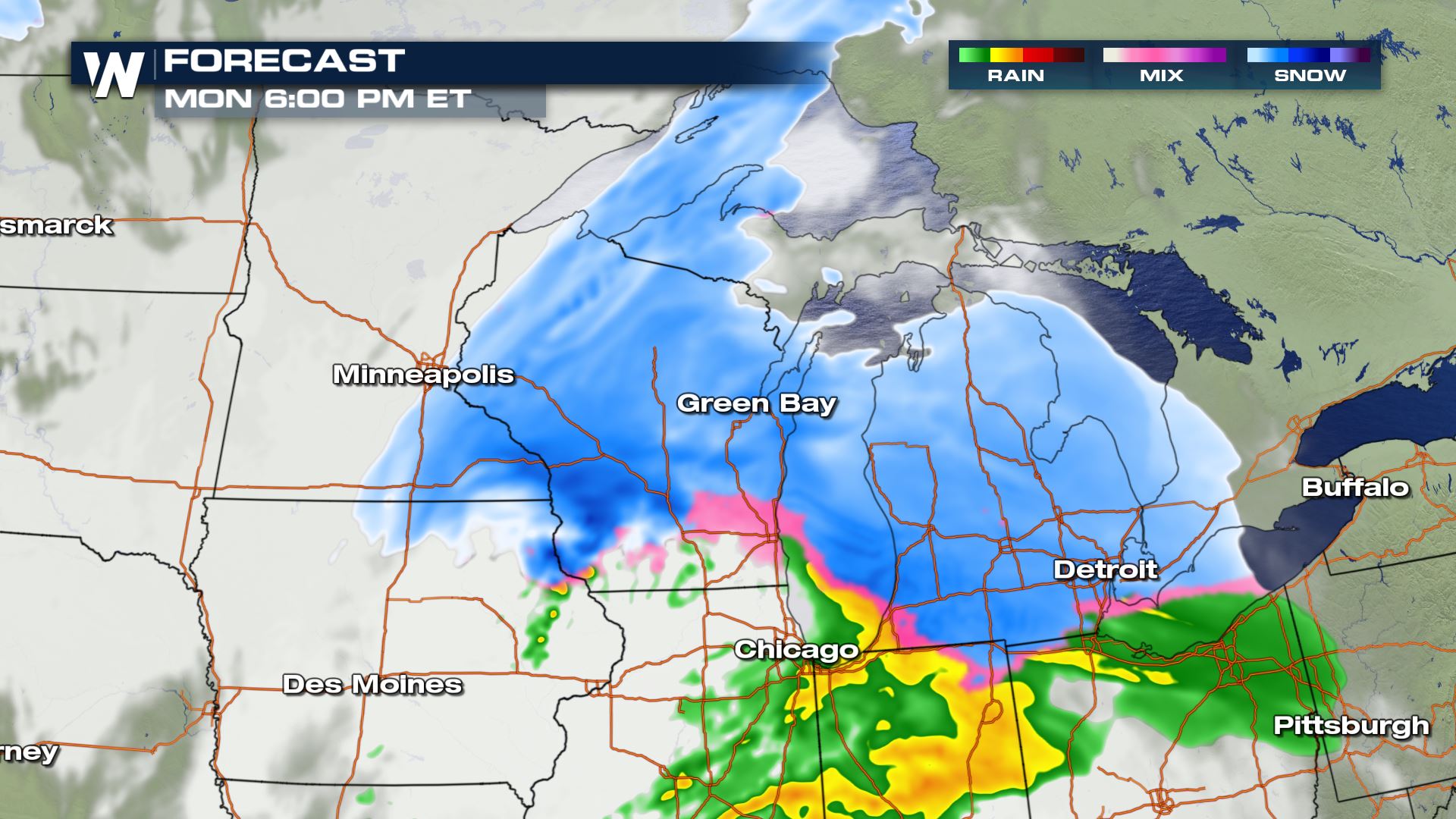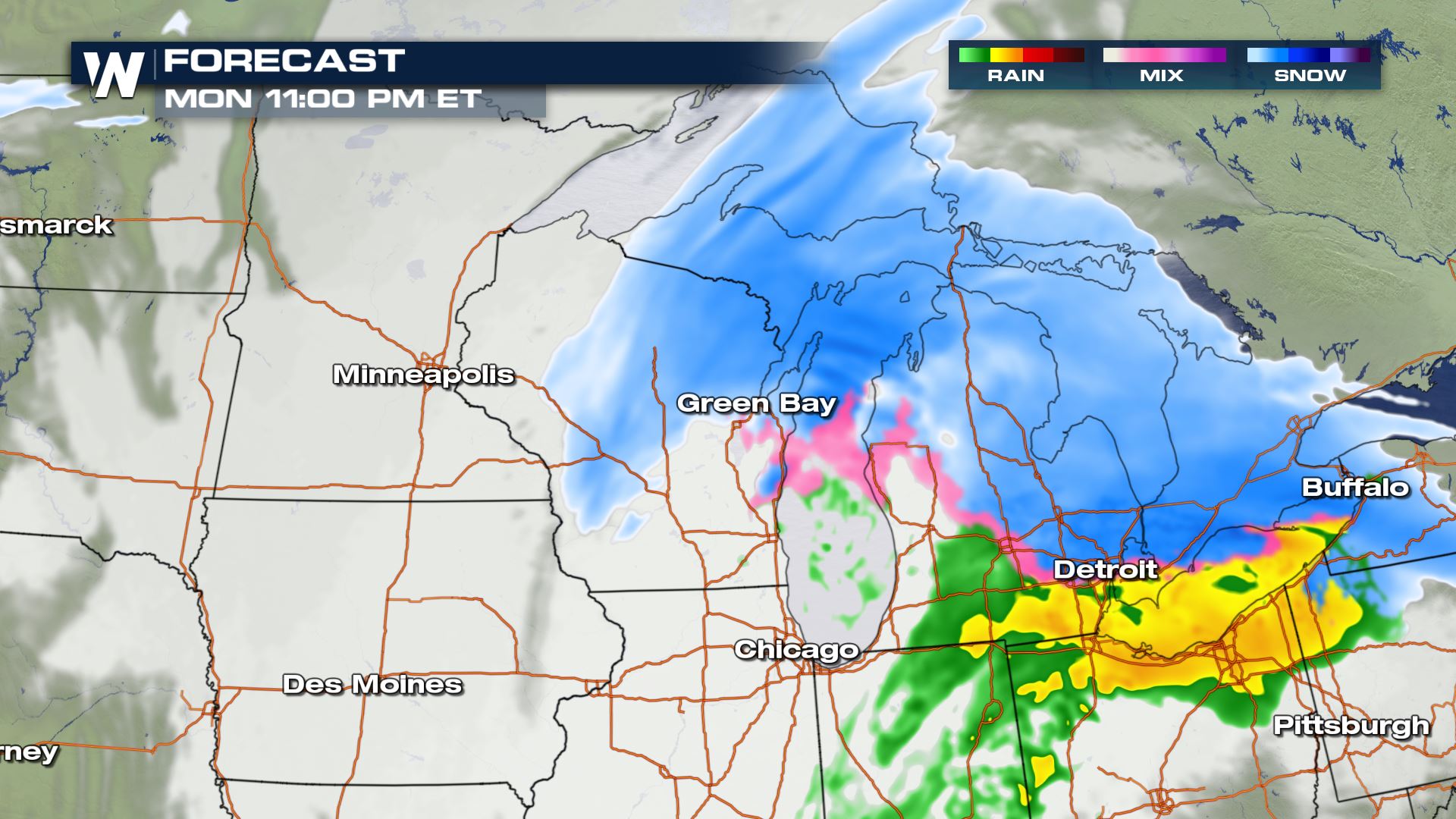 The heavy snow showers will be increasing throughout the day across the Great Lakes.  By the afternoon and early evening the heaviest snow bands will be likely moving through these areas.
Snow Accumulation Forecast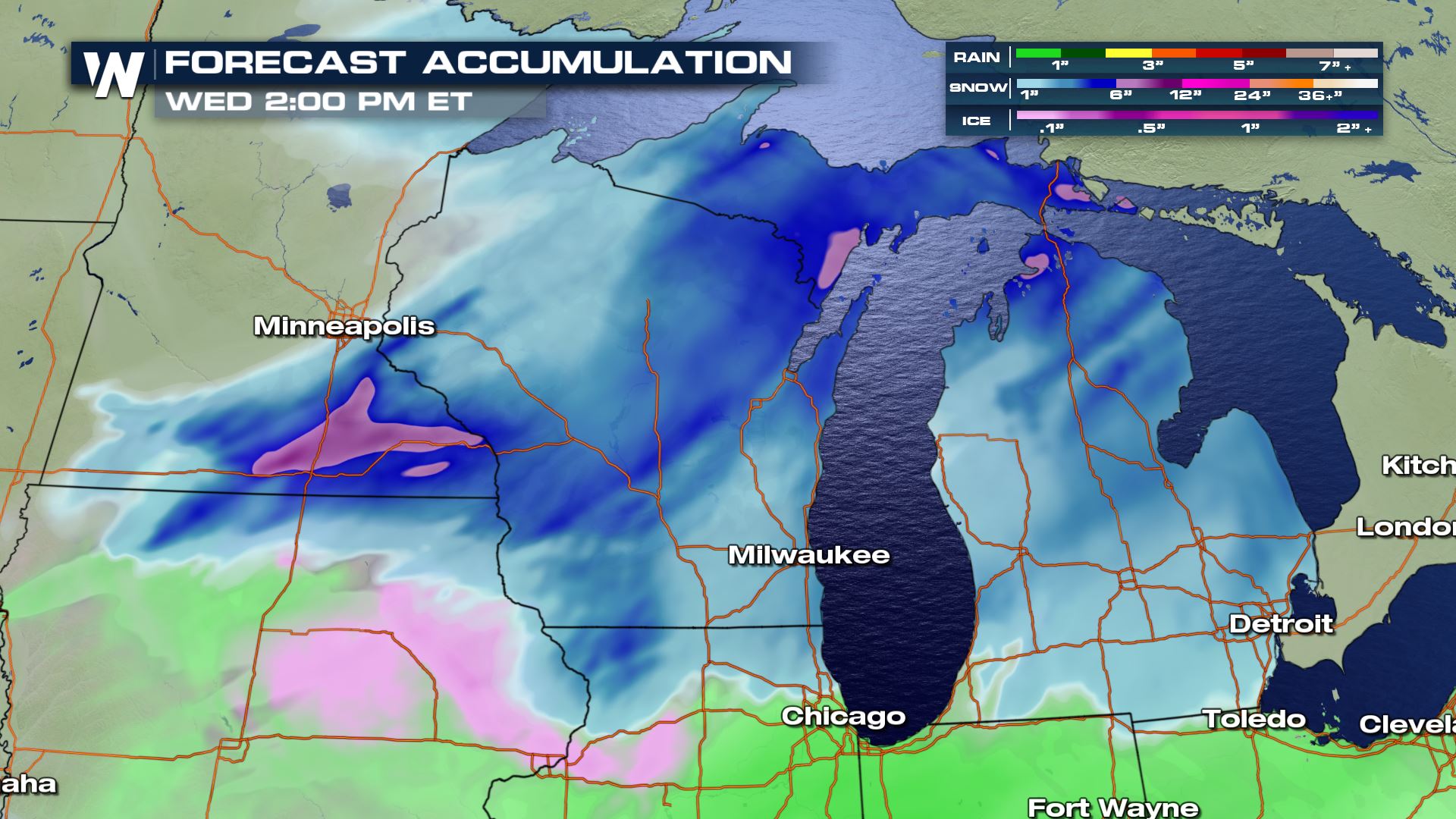 A solid 1 to 3 inches will be possible with some isolated areas in Minnesota and Michigan near 6 inches.