A wave continues to bring another batch of rain and snow for the central Rockies. The higher elevations have the chance to see upwards of 10"+ above 9,000 ft.
Snowfall Accumulation
Areas of Wyoming and Nebraska have had some of the higher snow totals, but more snow is expected to return to the high country.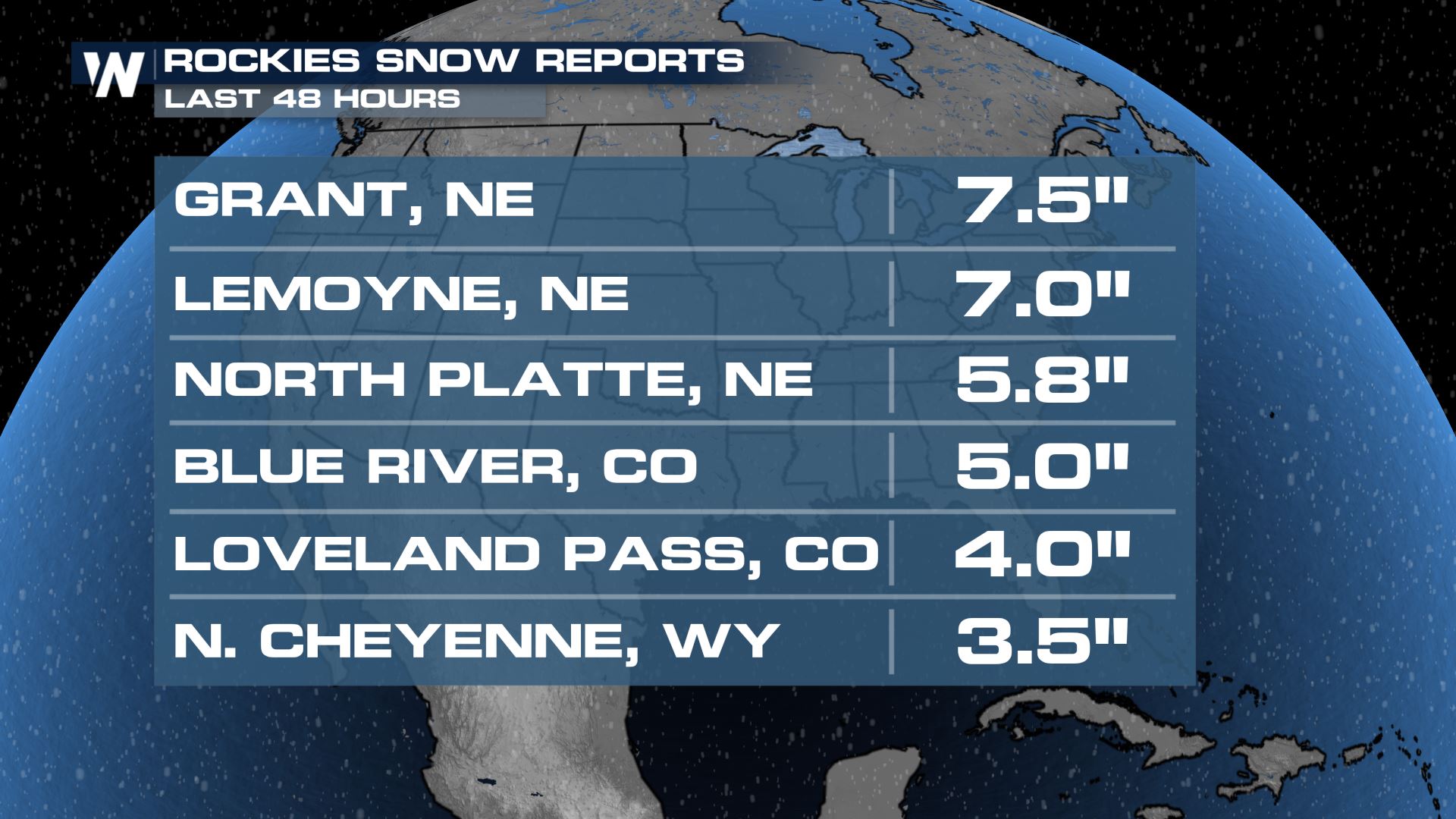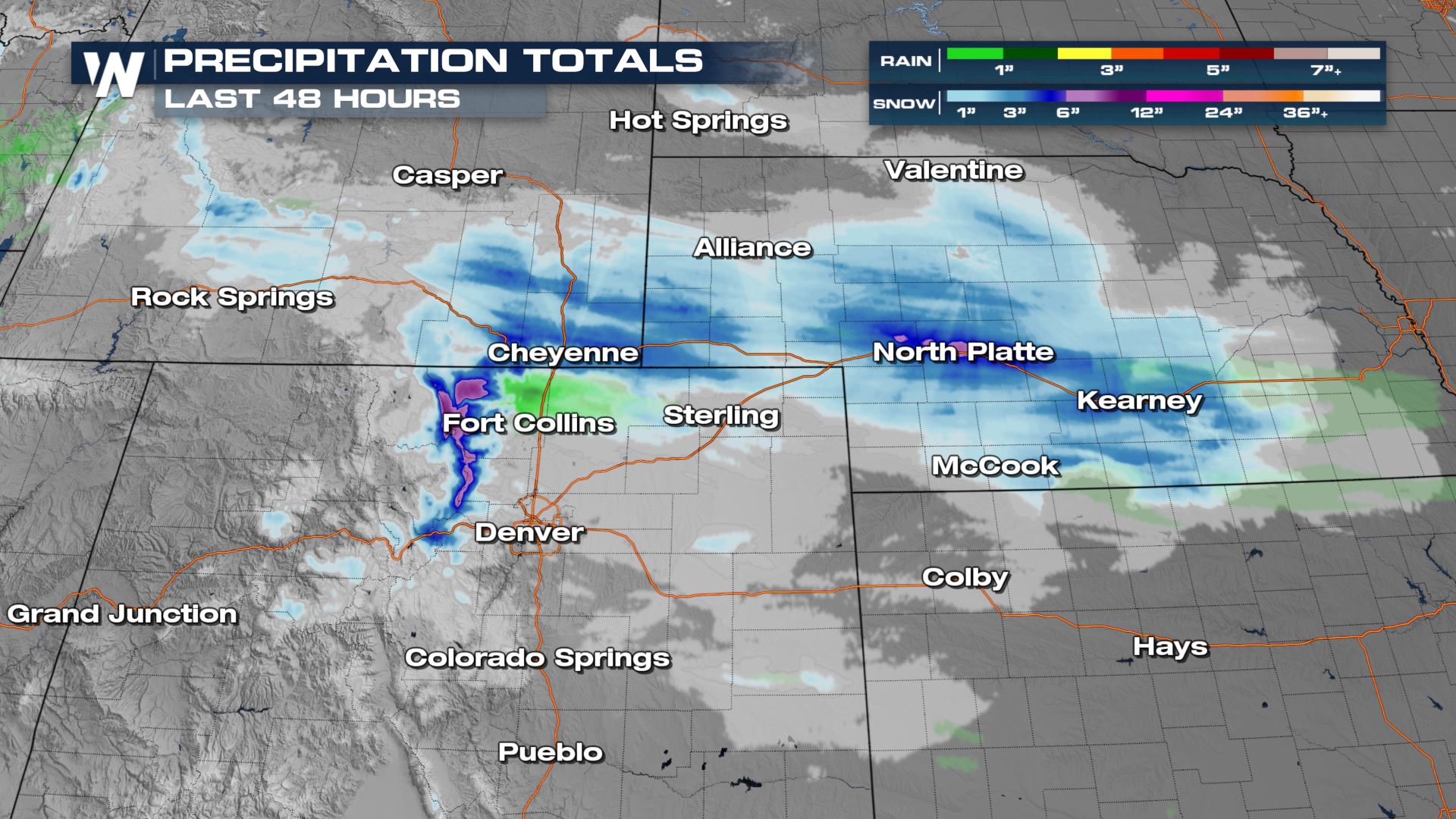 Winter Weather Alerts
Winter weather alerts are ongoing for Wyoming and Colorado for the mountains. Additional 5" to 10"+ of snow is possible. Steady snowfall is expected to continue through much of the day today.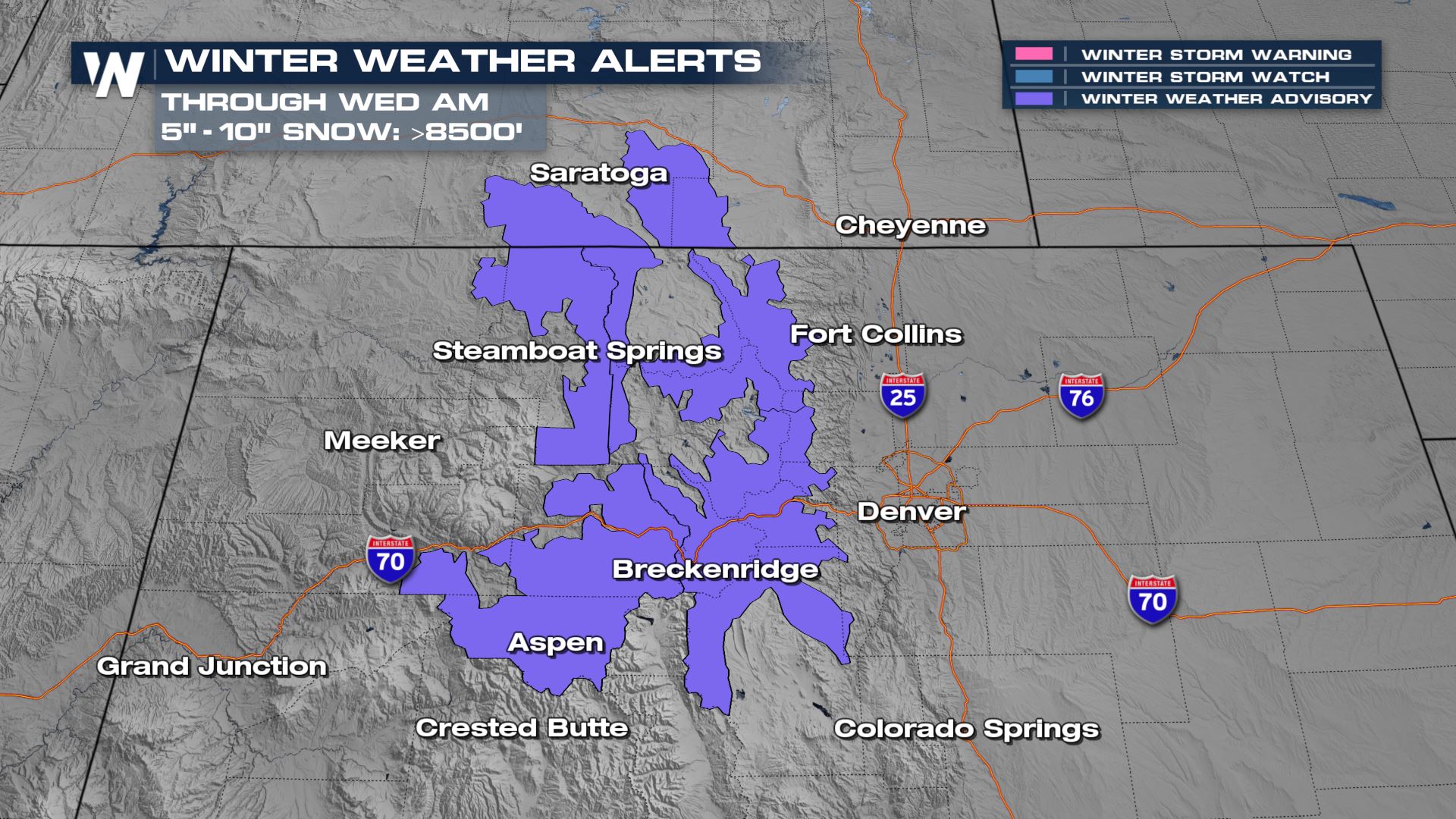 Forecast
The latest forecast shows precipitation continuing for Wyoming and Colorado through the morning hours and lasting through the evening.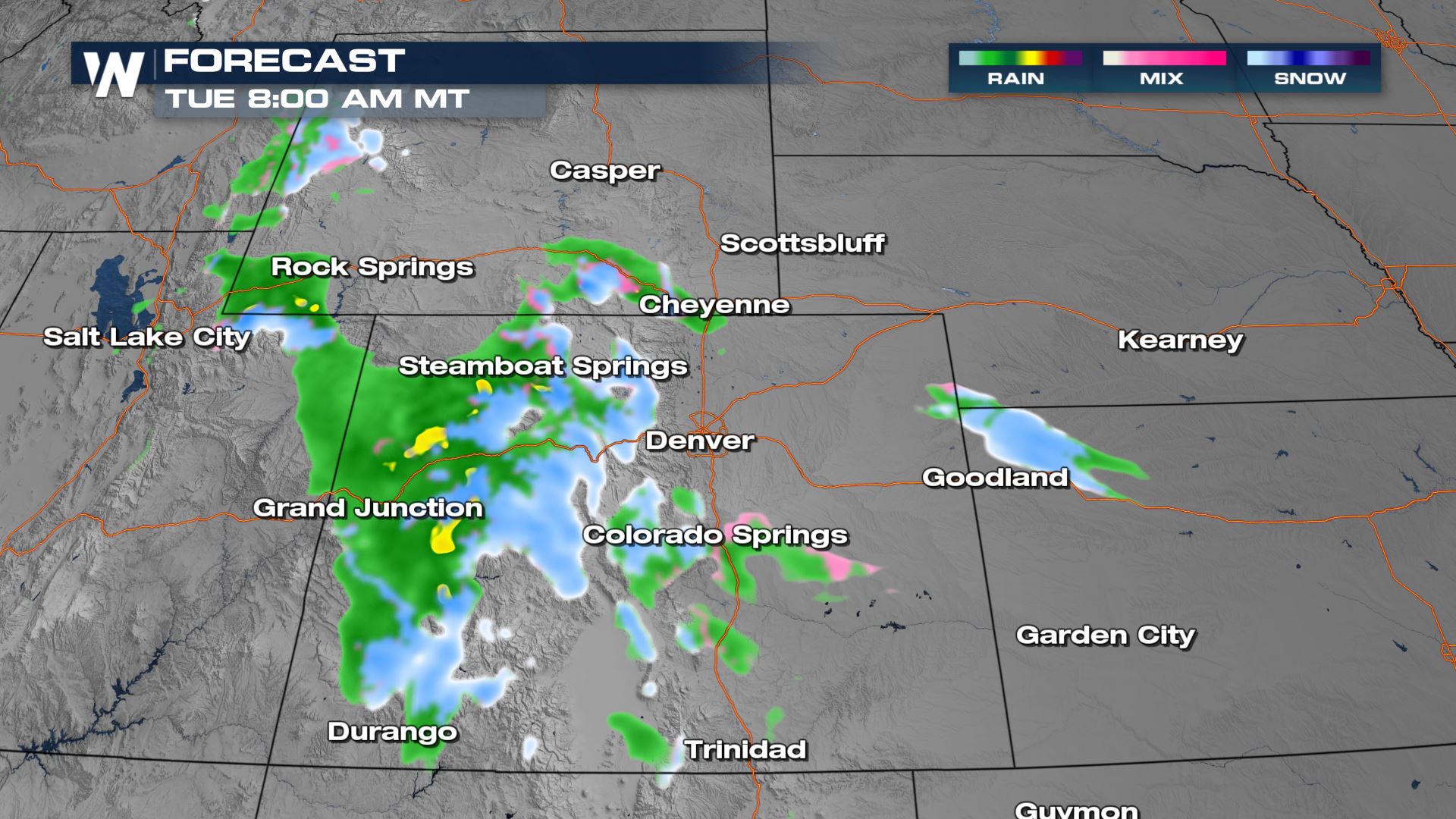 Some snow could be heavy creating white out conditions through the mountain passes so continue to monitor that if you will be hitting the roads.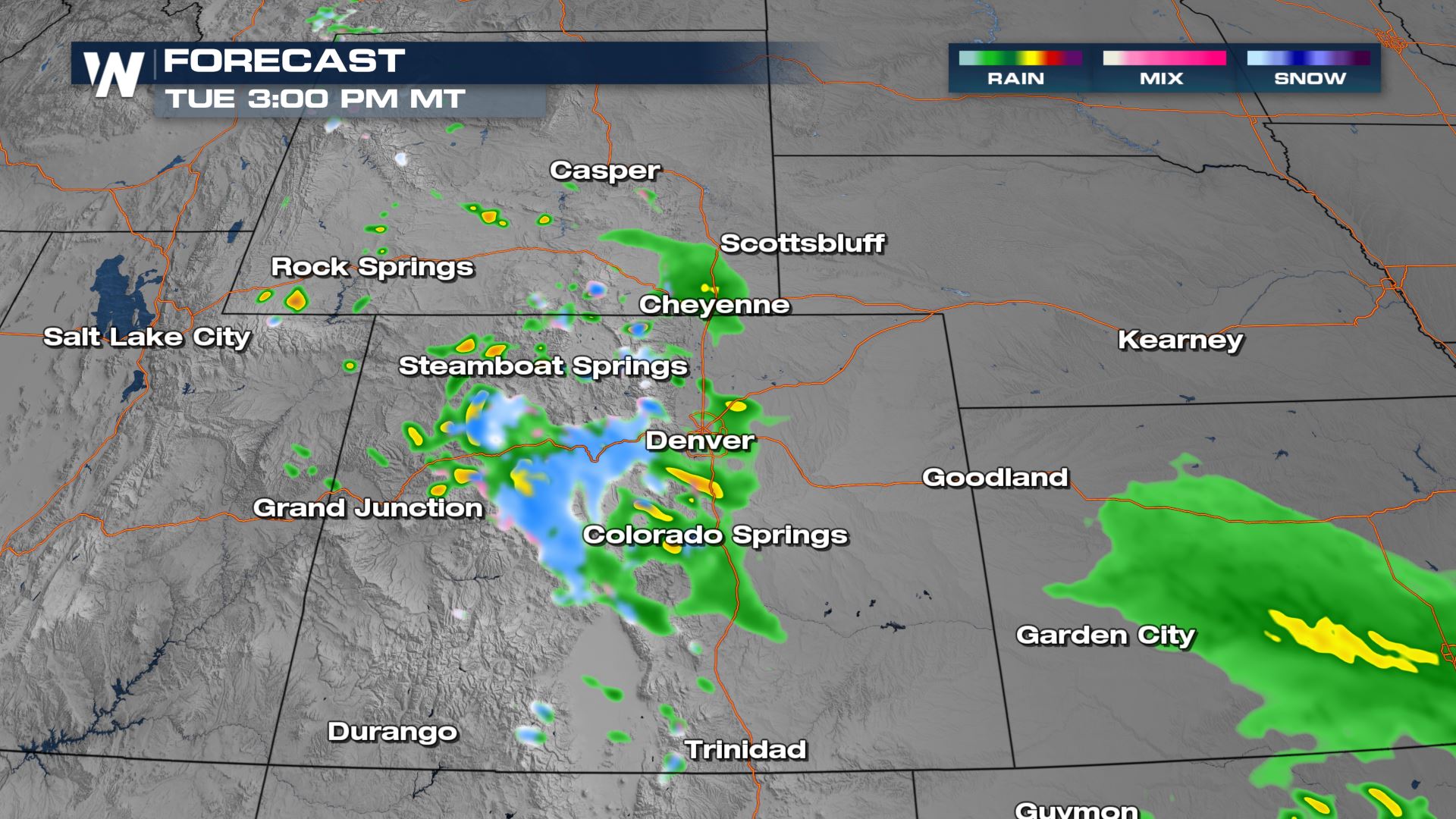 Widespread activity starts to end overnight but isolated bursts may still linger into Wednesday.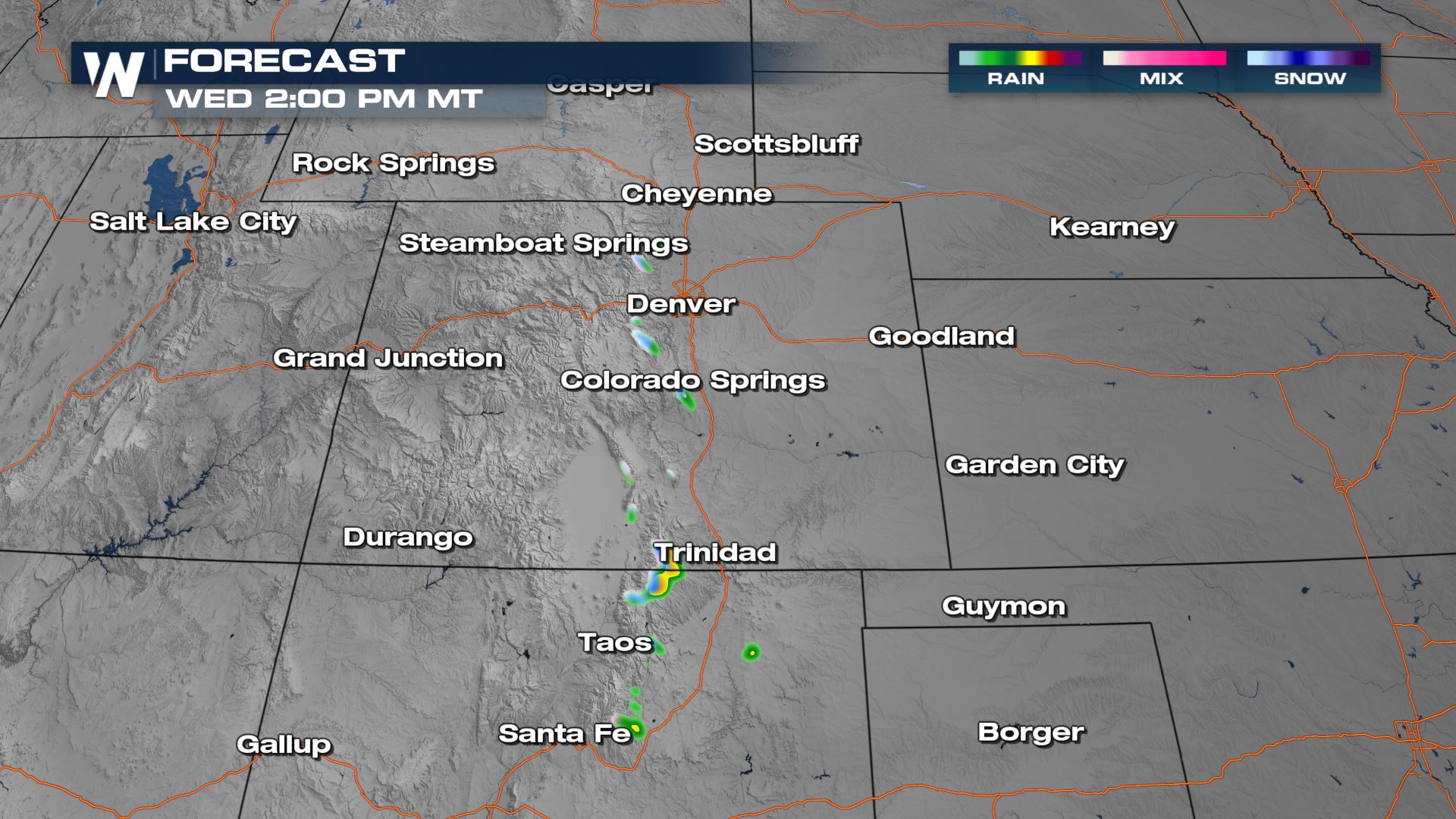 Accumulation
Snowfall could exceed 1 foot in the Rockies of Colorado. This means any travel plans through the mountain passes could be hazardous with slick roads and low visibility.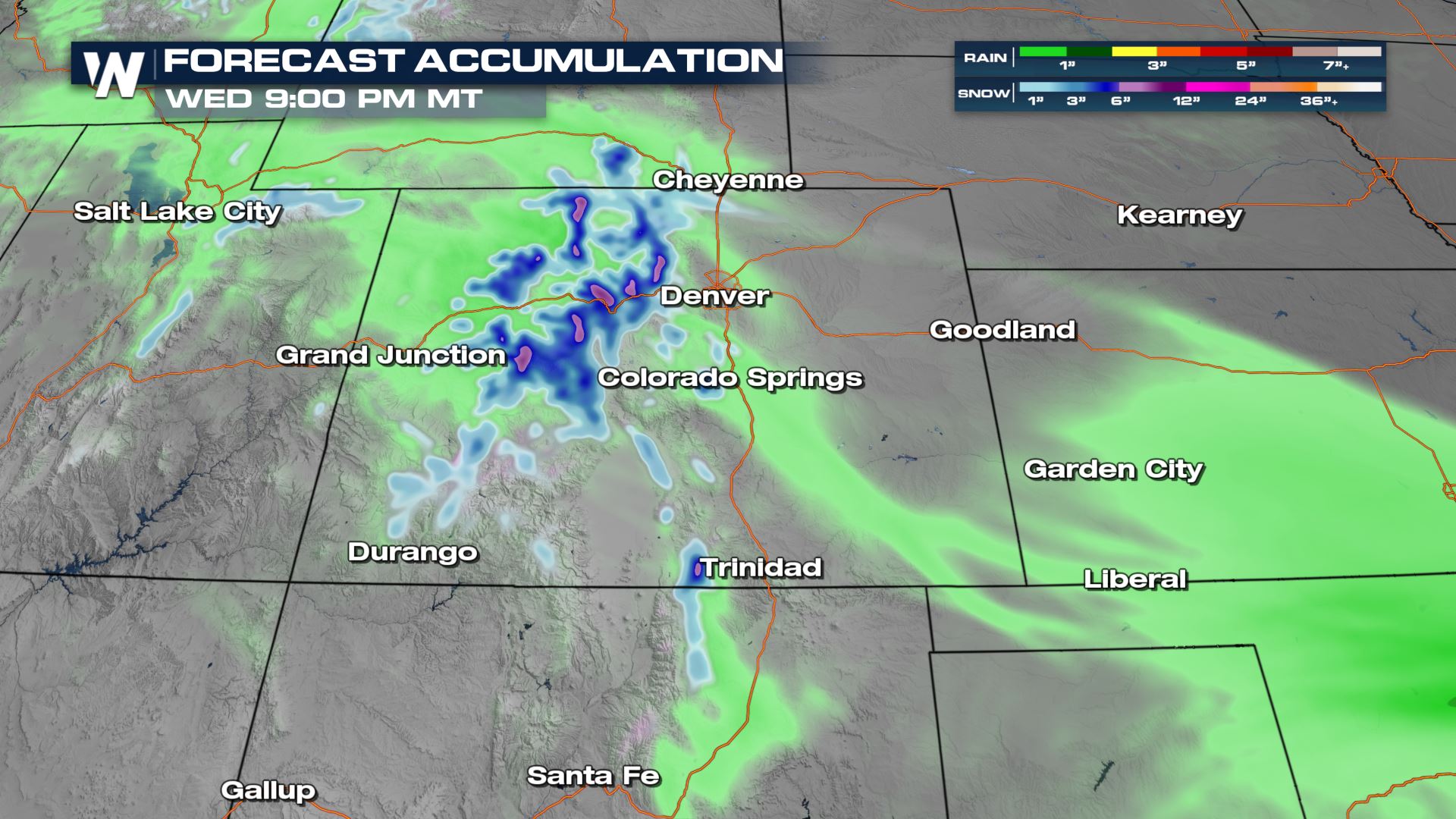 Stay with WeatherNation for all of your top weather headlines.