Heavy snow has fallen in the Northern Rockies, Bitterroots and Cascades with many high mountain passes seeing over a foot of snow. Even Helena picked up 13"+ of snow this week! The snow is thanks to a strong area of low pressure in the upper atmosphere and very cold air. The upper low is quickly moving east, bringing heavy snow overnight to eastern Montana and the Dakotas.
Winter storm warnings (in pink) and winter weather advisories (in purple) remain in effect through Friday morning's commute for areas of Montana, North Dakota, South Dakota, and Minnesota.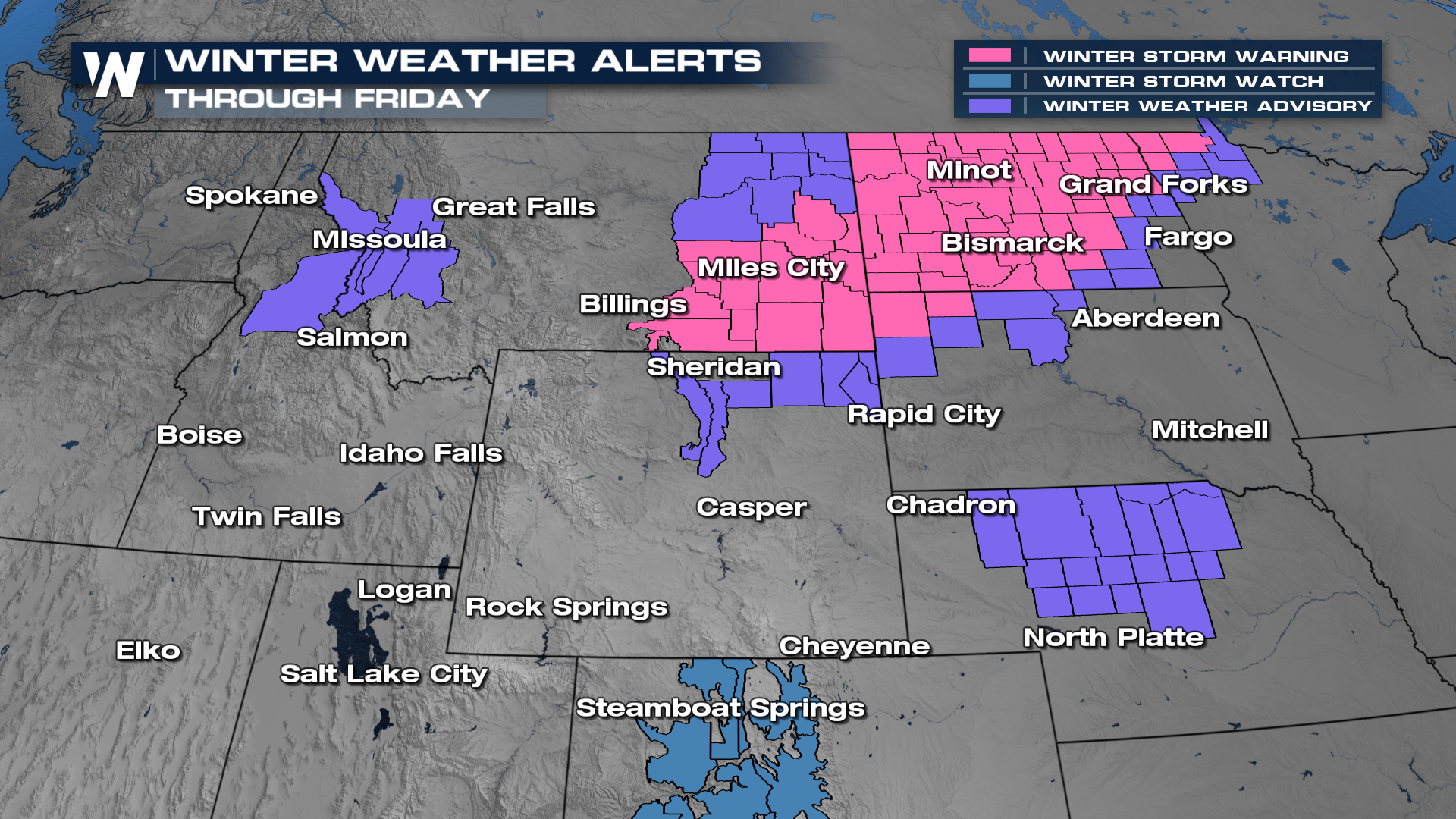 The heaviest snow overnight will be across far northeastern North Dakota and northwestern Minnesota where upwards of an additional 6" will accumulate. For many below 7,000' in elevation in Montana and Wyoming, expect less than 3".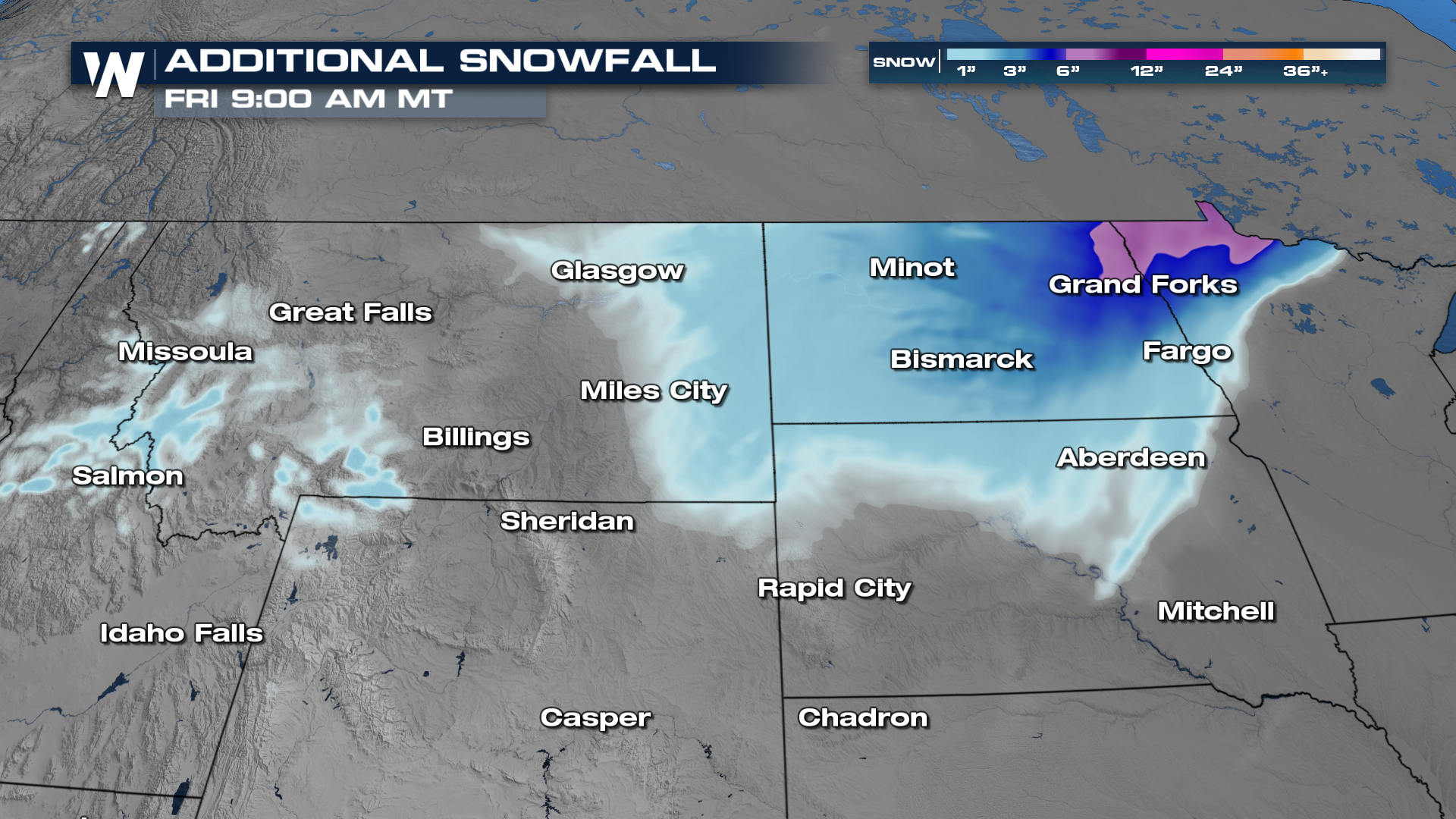 Overnight, more of the snow will move into the Dakotas with the heaviest snow across North Dakota. Most of us will see quieter conditions by Friday as the energy moves into Canada, but a few lingering snow showers may be possible for Idaho, western Wyoming and Montana. Another round of snow is in the forecast for the central Rockies of Colorado by Saturday!
Behind the front, arctic air will filter into the Northwest and northern Rockies. Highs go from the 40s and 50s into the 20s by Friday, with wind chills even colder.