WINTER WEATHER ALERTS
---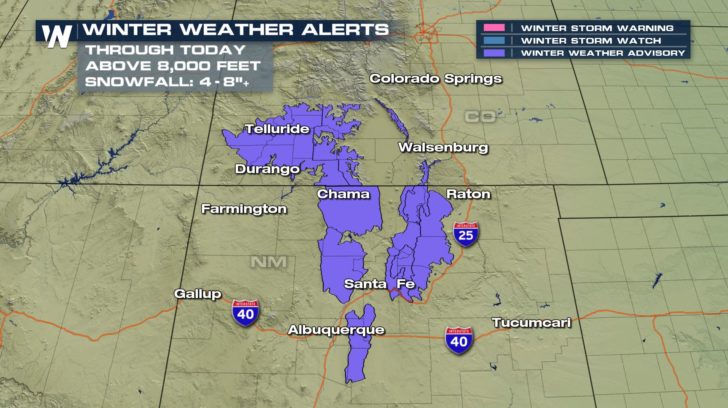 Winter weather alerts will remain in effect until early Monday morning with snow totals expected to exceed 8"+ for the higher elevations. Roads will become slick, icy and snow-packed over mountain passes as the storm rolls through the region.
FORECAST
---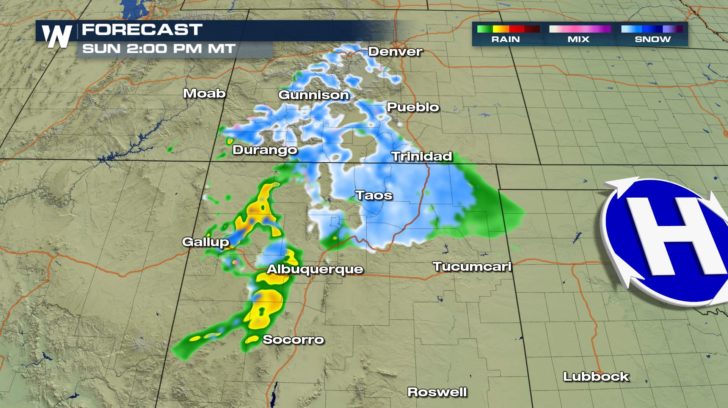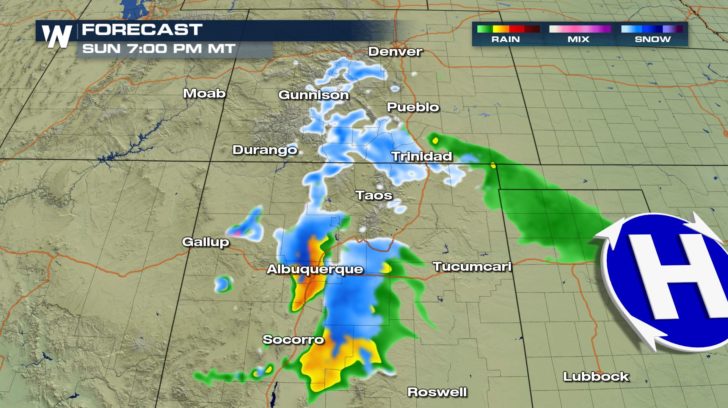 Snow is here to stay for the afternoon in Colorado and New Mexico. Expect heavy snow in central New Mexico as we head towards the evening hours. The second half of Monday morning will be much drier. Most cities should see alot of sunshine for the start to the work week.
FORECAST RAIN AND SNOW
---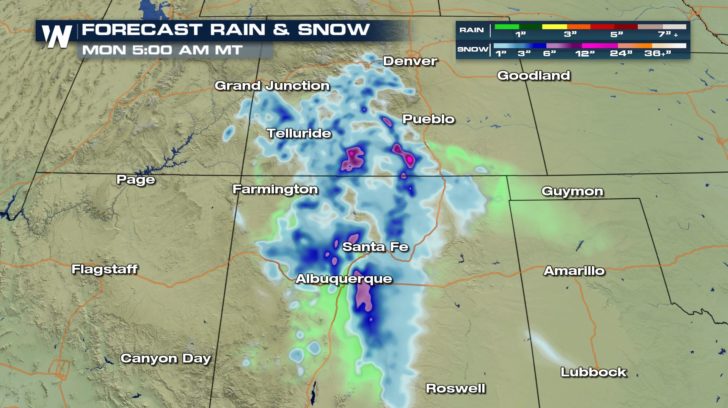 If traveling through the mountains, make sure to plan extra time for your commutes. Some areas might even reach up to a foot of snow just within the next 24 hours.