WINTER WEATHER ALERTS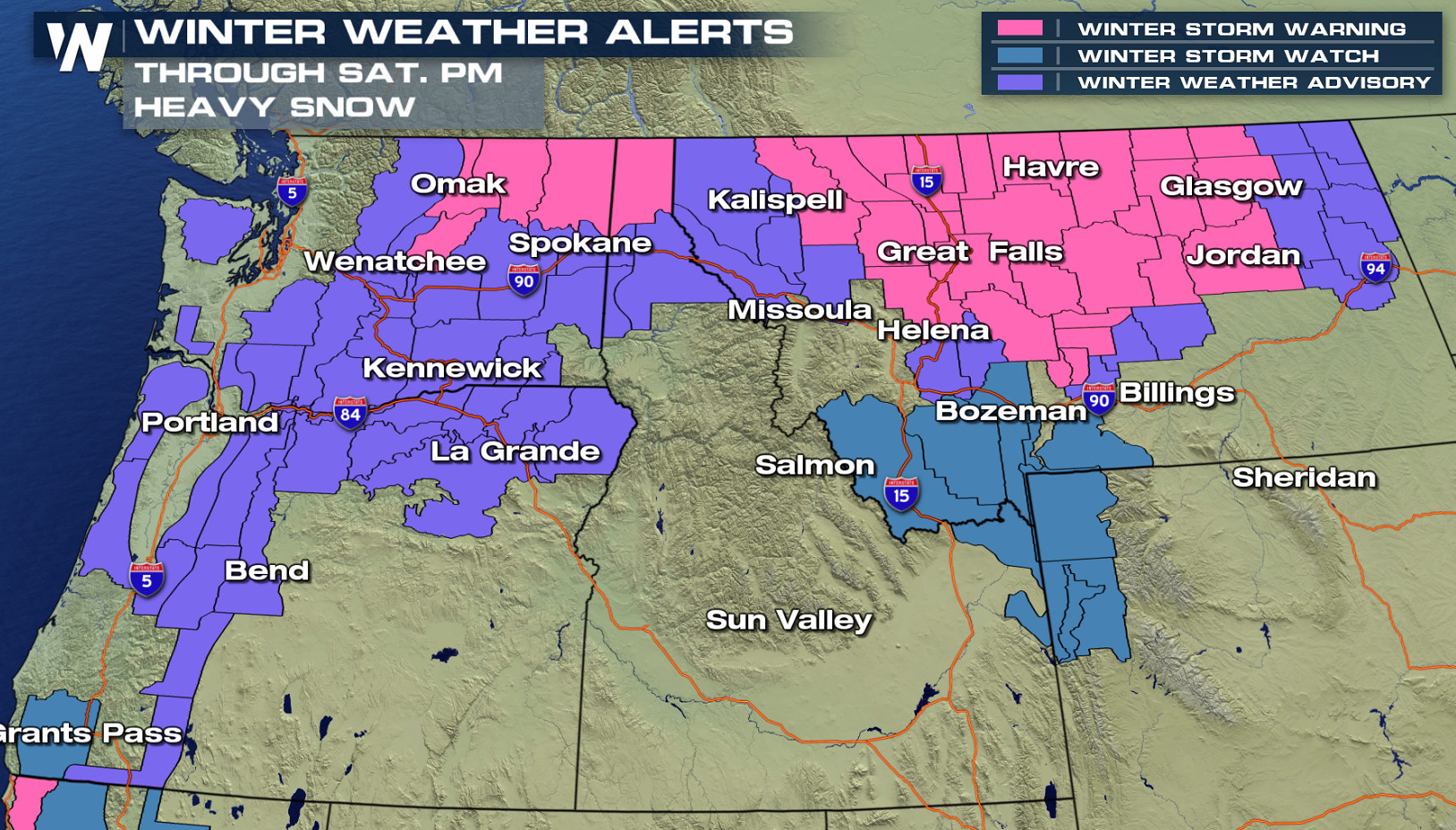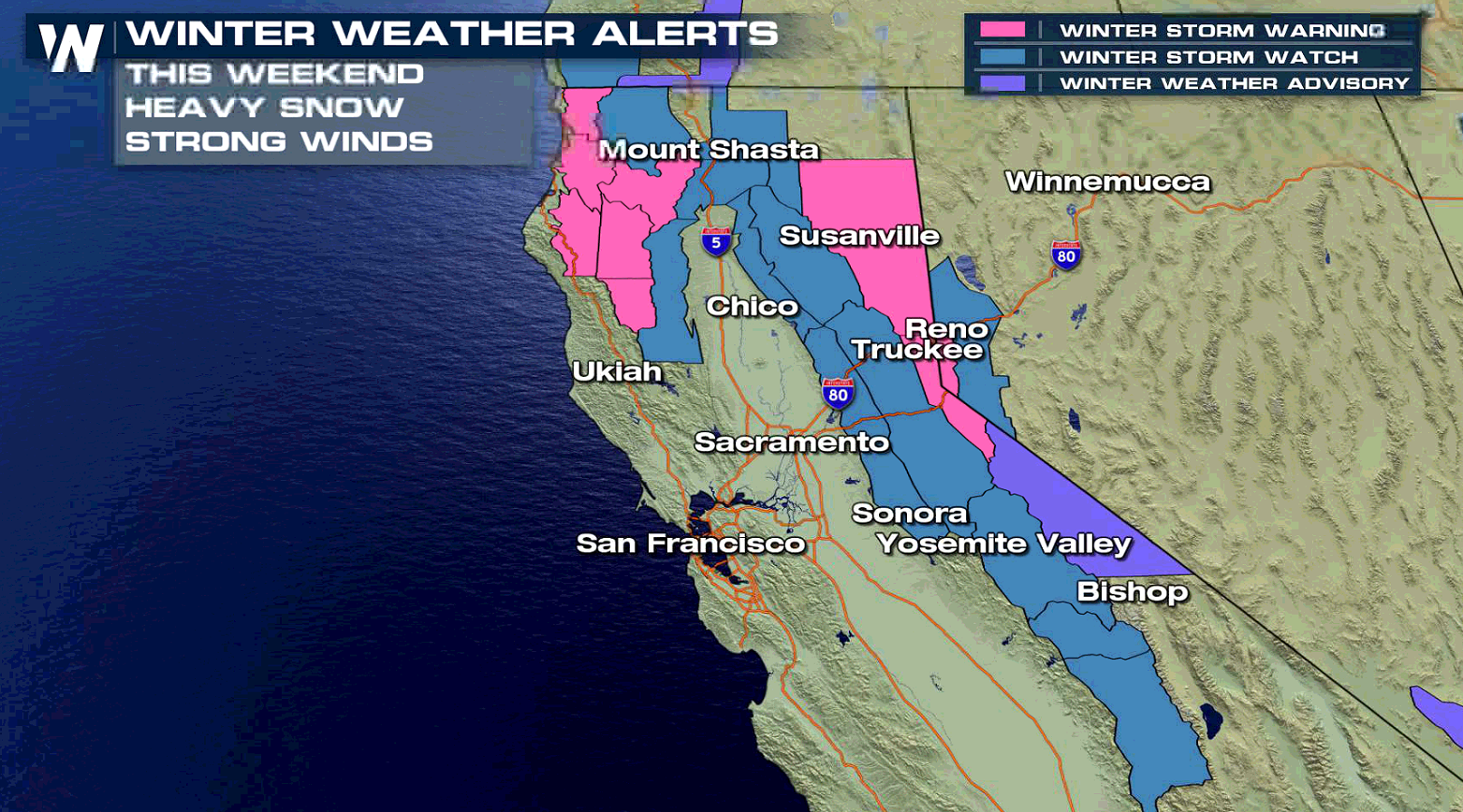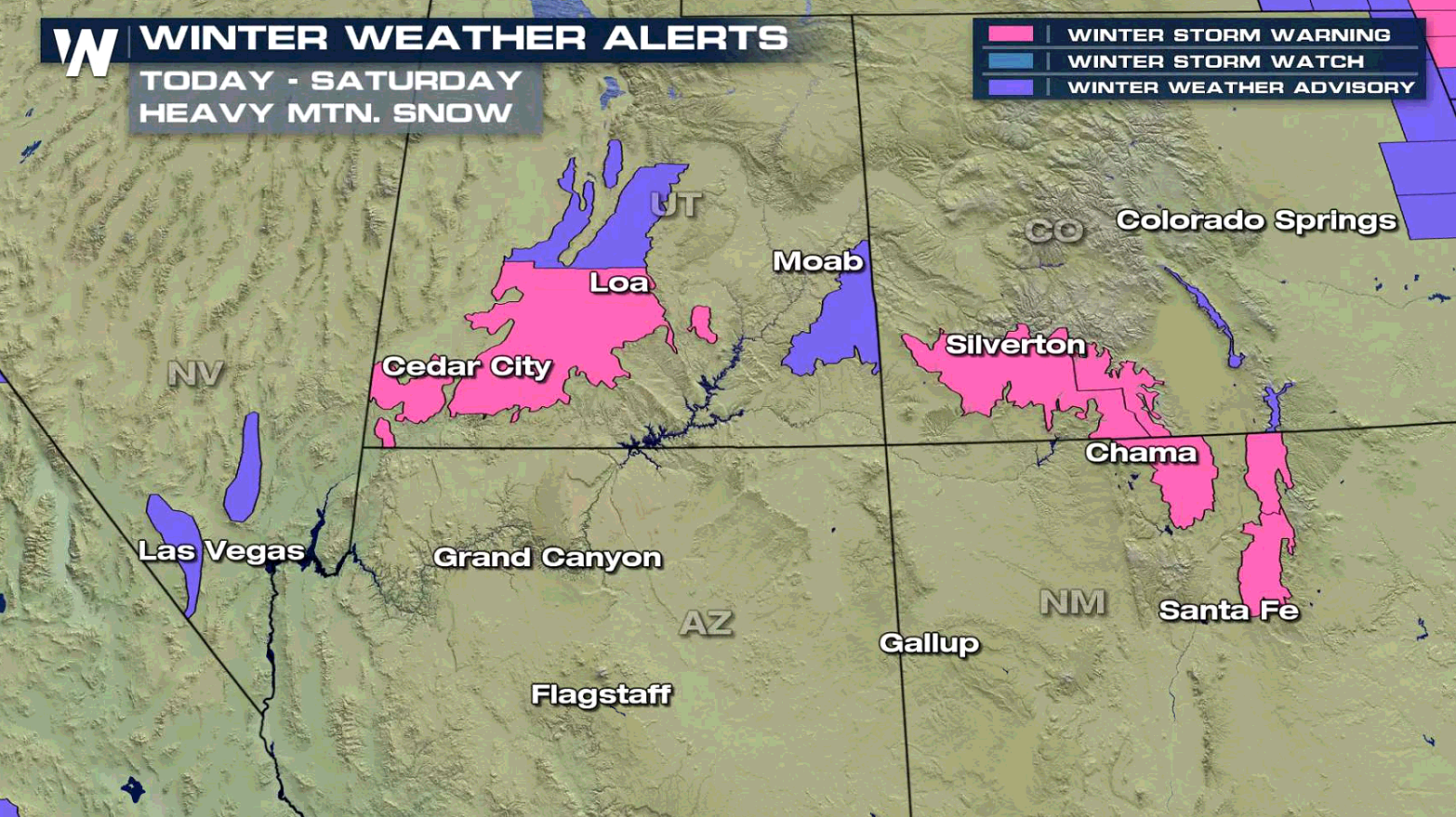 Many winter weather alerts are in place across the Western U.S. Heavy mountain snow is expected throughout the weekend. On top of the snow, winds could reach anywhere from 40 to 60 mph in Montana and California. This will lead to blowing snow and low visibility. In Montana, we could see wind chills as low as 25 below zero! This will lead to frostbite in as little as 30 minutes.
SETUP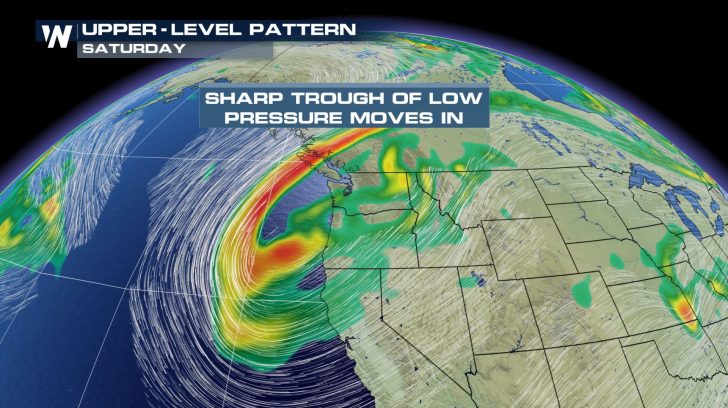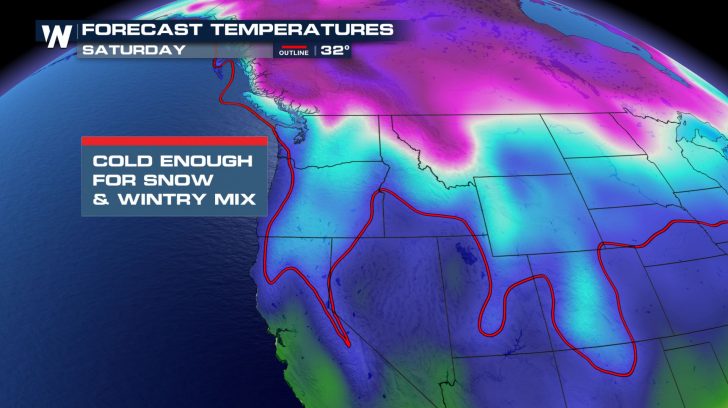 The reason for the heavy snow is due to a sharp trough of low pressure that will dip down from the north and bring an abundant amount of moisture. Mix this with the drastic temperature drop, and the precipitation will be more in the form of heavy snow.
FORECAST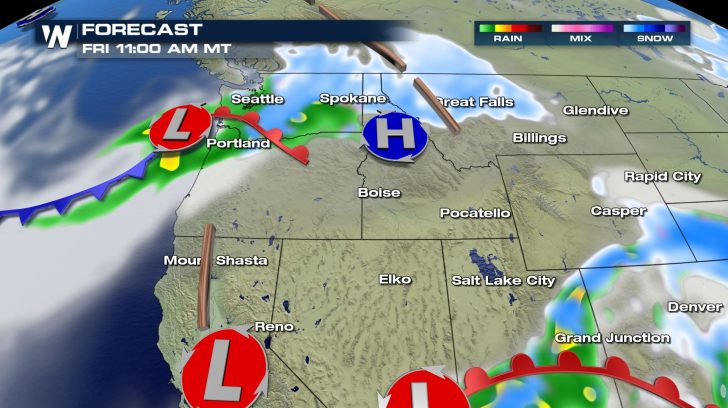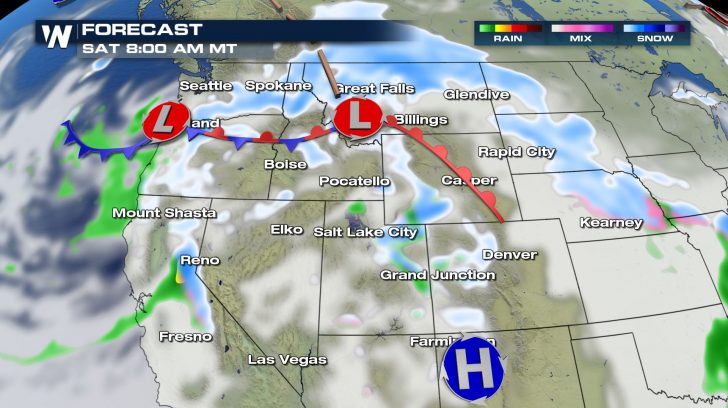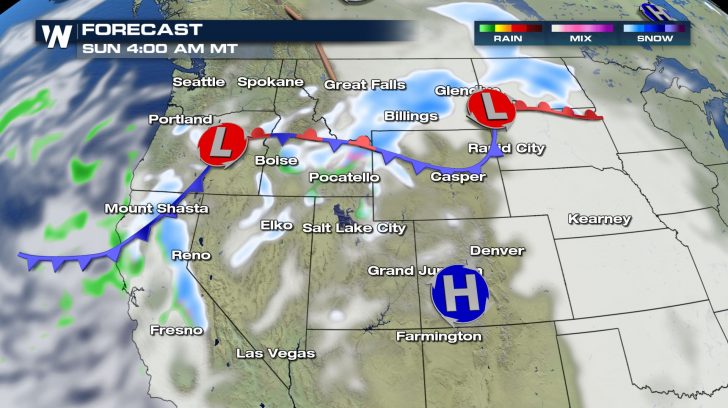 Snow will start to move in early Friday morning and become much more widespread by Saturday morning. This snow will last throughout the entire weekend and follow us into the beginning of next week.
FORECAST RAIN AND SNOW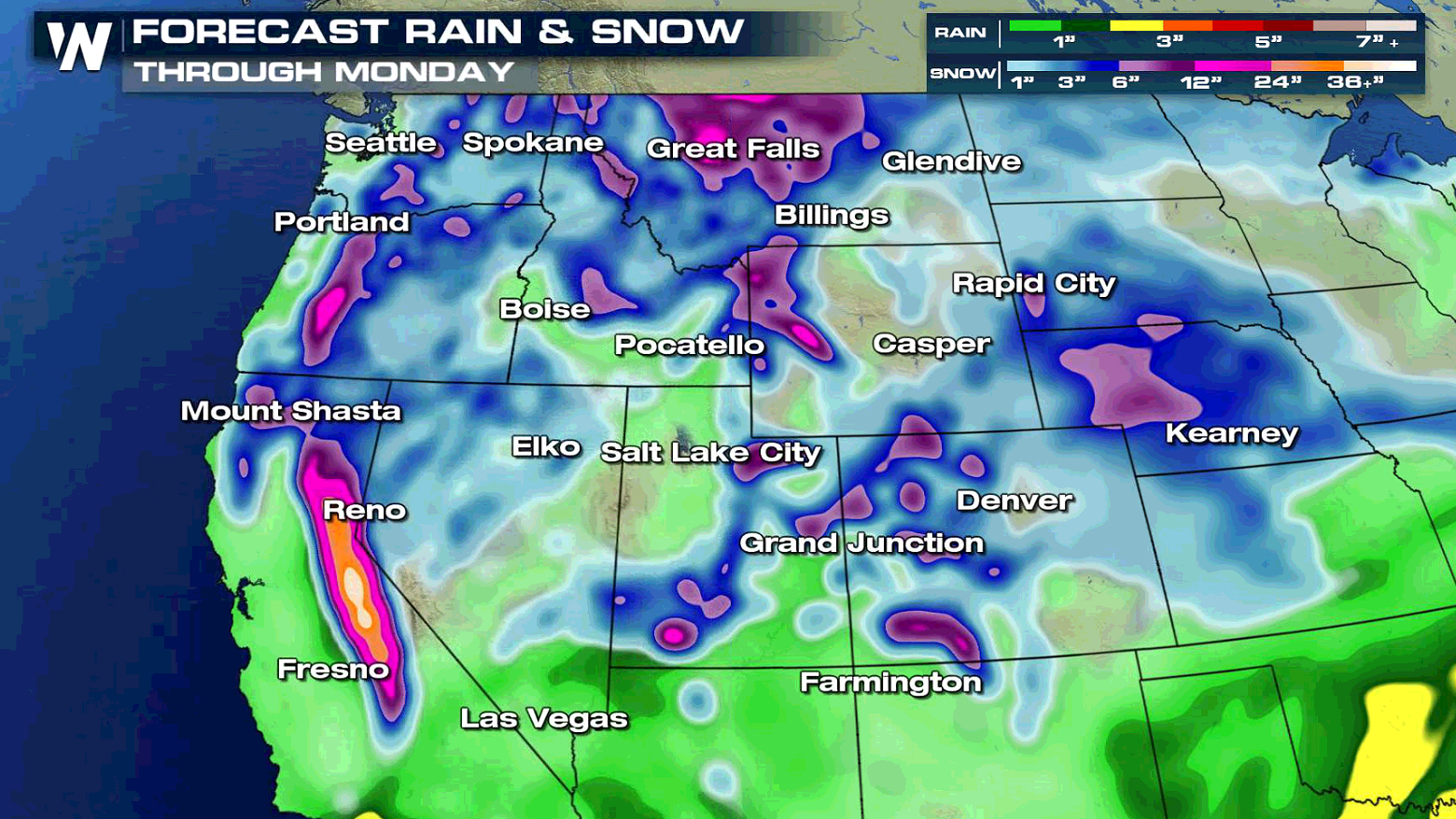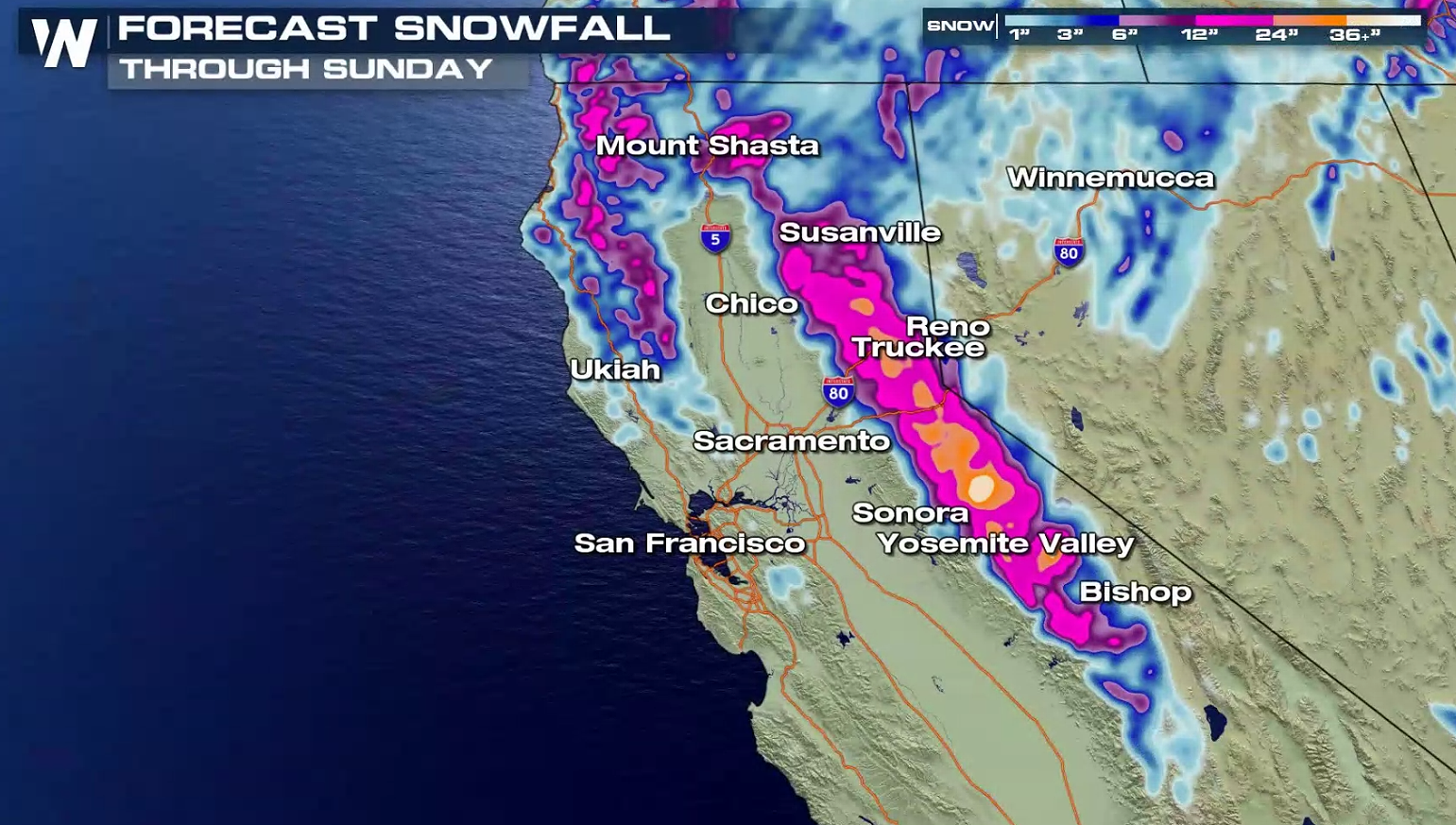 6 to 12 inches of snowfall will be very common across the west. Across the Sierra Nevada range, we could possibly see up to 4 feet of snow! Take extra precaution traveling across the mountain passes. There will be very hazardous driving conditions throughout the weekend.