Cold air plunging southward from Canada into the northern parts of the nation, coupled with the a fast moving clipper-type low pressure center, is bringing snow showers to the Great Lakes. A surface front made it's way over the region this weekend, bringing in some snowfall reports out of Wisconsin Sunday.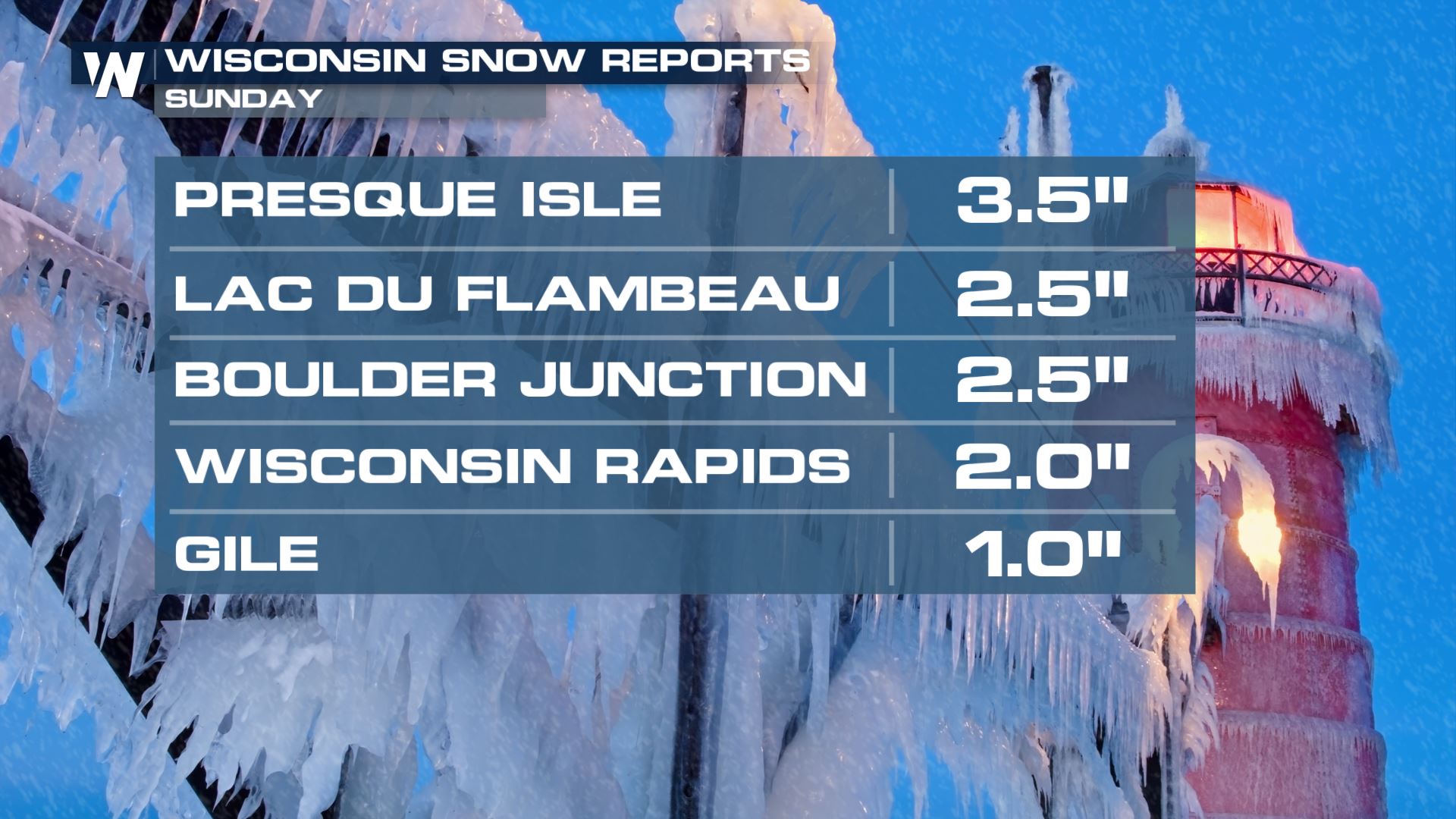 Winter Weather Alerts have been issued for the lake effect snow for areas downstream 0f Lake Ontario and Lake Erie into Tuesday. Enhanced bands may bring several inches of snow.

Lake-Effect Snow Forecast
As shown below, water temperatures in the Great Lakes are warmer than the air temperature. This leads to the development of lake effect snow showers.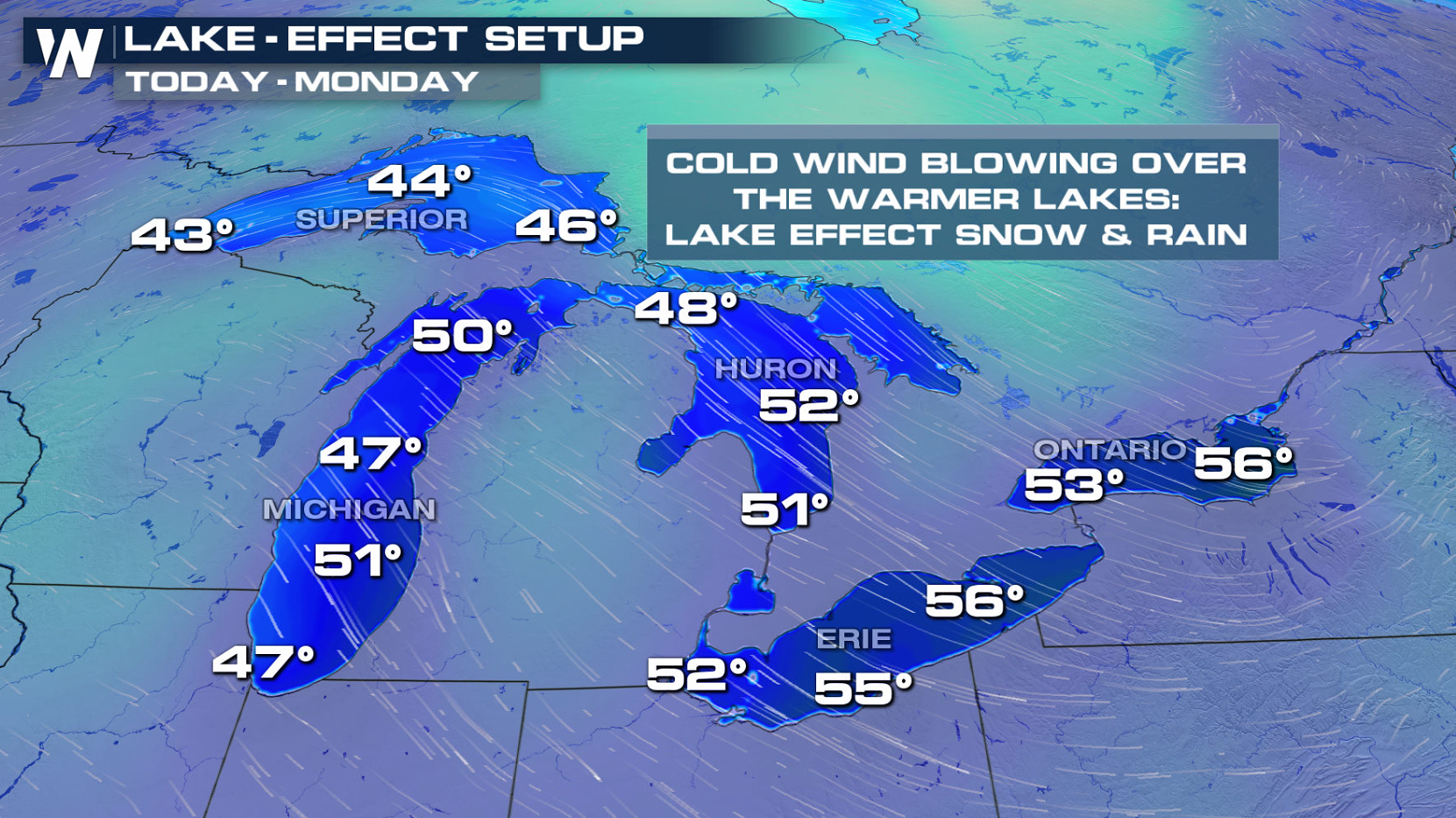 An additional wave of energy, along with a low pressure system, are diving south. This will produce lake effect snow from Lake Ontario and Lake Erie. The first wave will come with the fast moving low pressure center. A few lake effect snow bands will develop behind the low into Tuesday.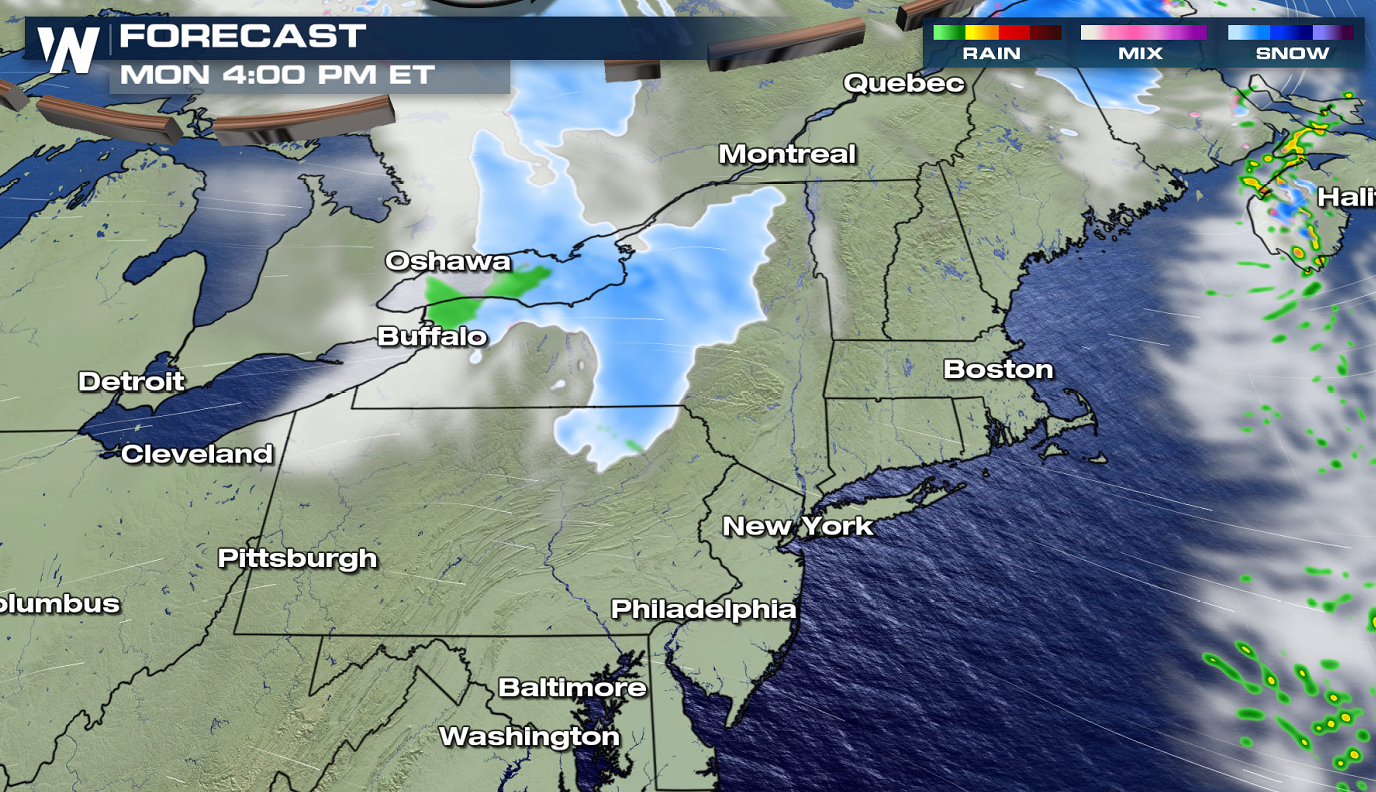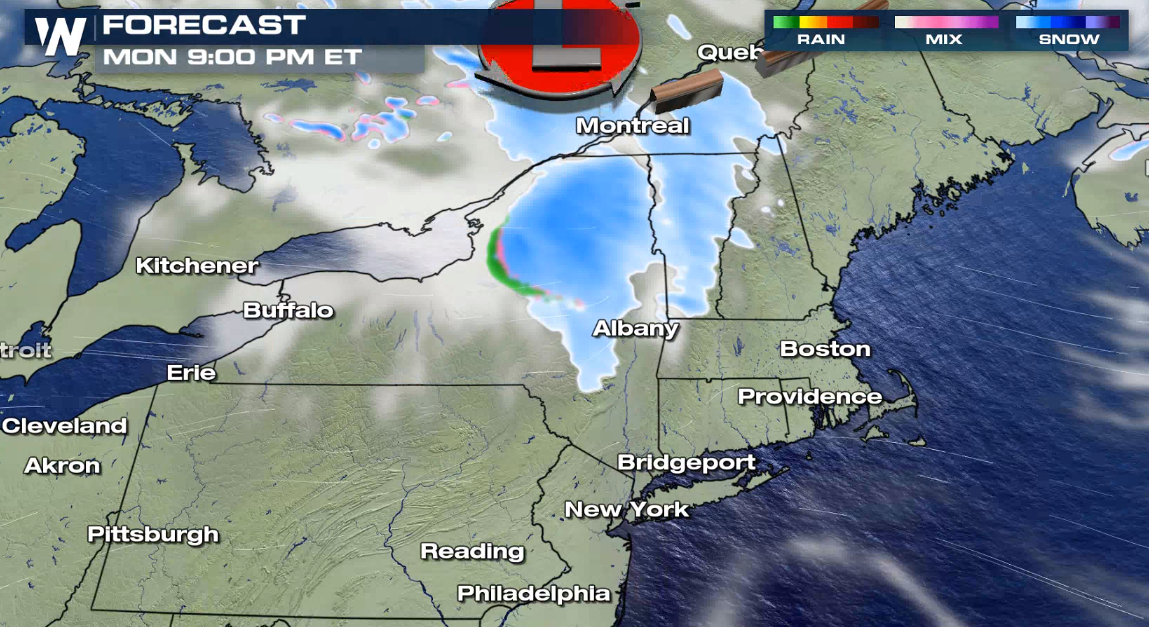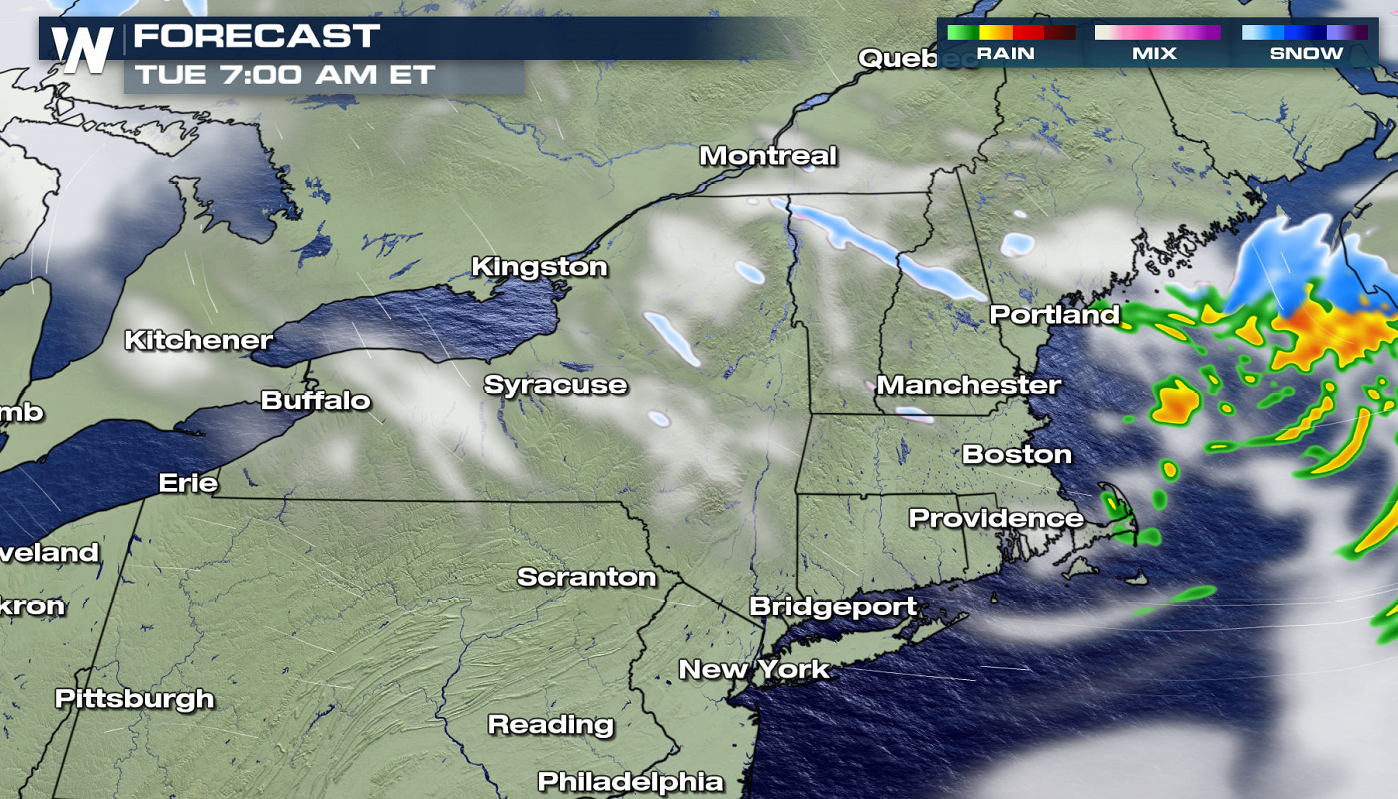 Accumulation
In the Northeast, accumulations of snow are expected to be light to moderate for most areas. A few spots could see over 6 inches by Tuesday morning, mostly from lake effect snow east of Lake Ontario in Upstate New York. Higher elevation areas in Northern New York, Vermont, New Hampshire, and Maine could also see snow totals of 4 to 6 inches in some locations.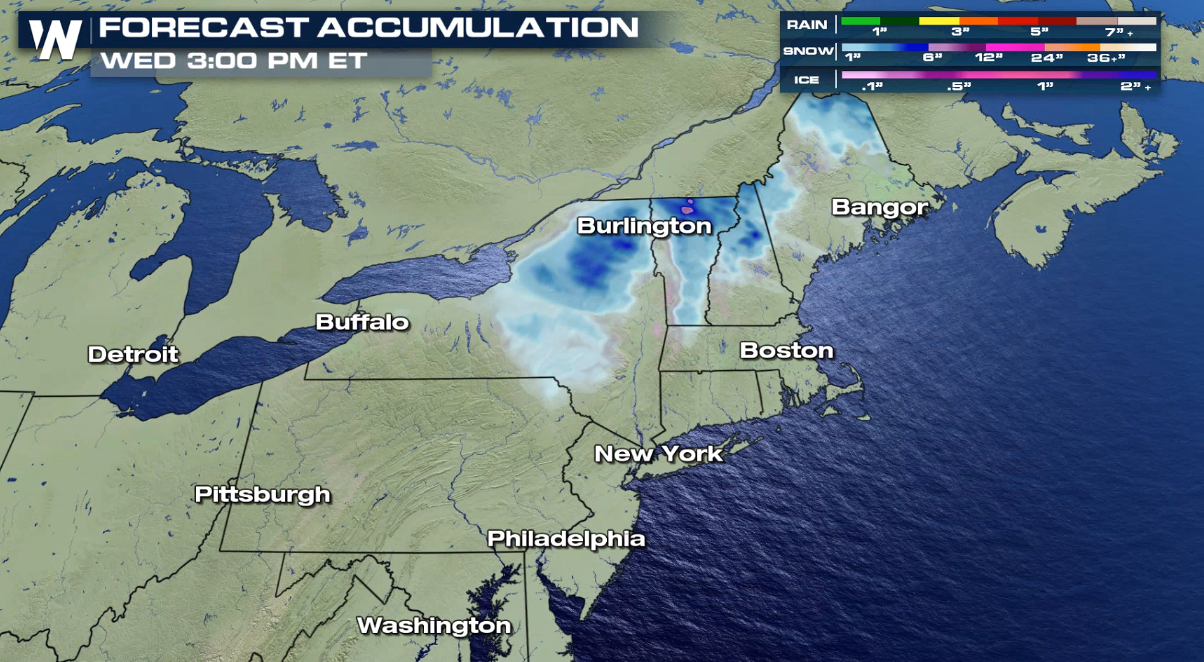 Check this story for updates as additional details become available. Our live streams and on-air broadcasts always have the latest alerts scrolling at the bottom of the screen.