Another winter storm will bring snow and ice to the eastern U.S., this time from the Tennessee Valley to New England. Winter weather alerts include nearly two dozen states from Arkansas to Maine. Up to a half inch of ice and 6" of snow may accumulate in parts of Kentucky and Tennessee. Sleet and freezing rain may fall as far south as Mississippi.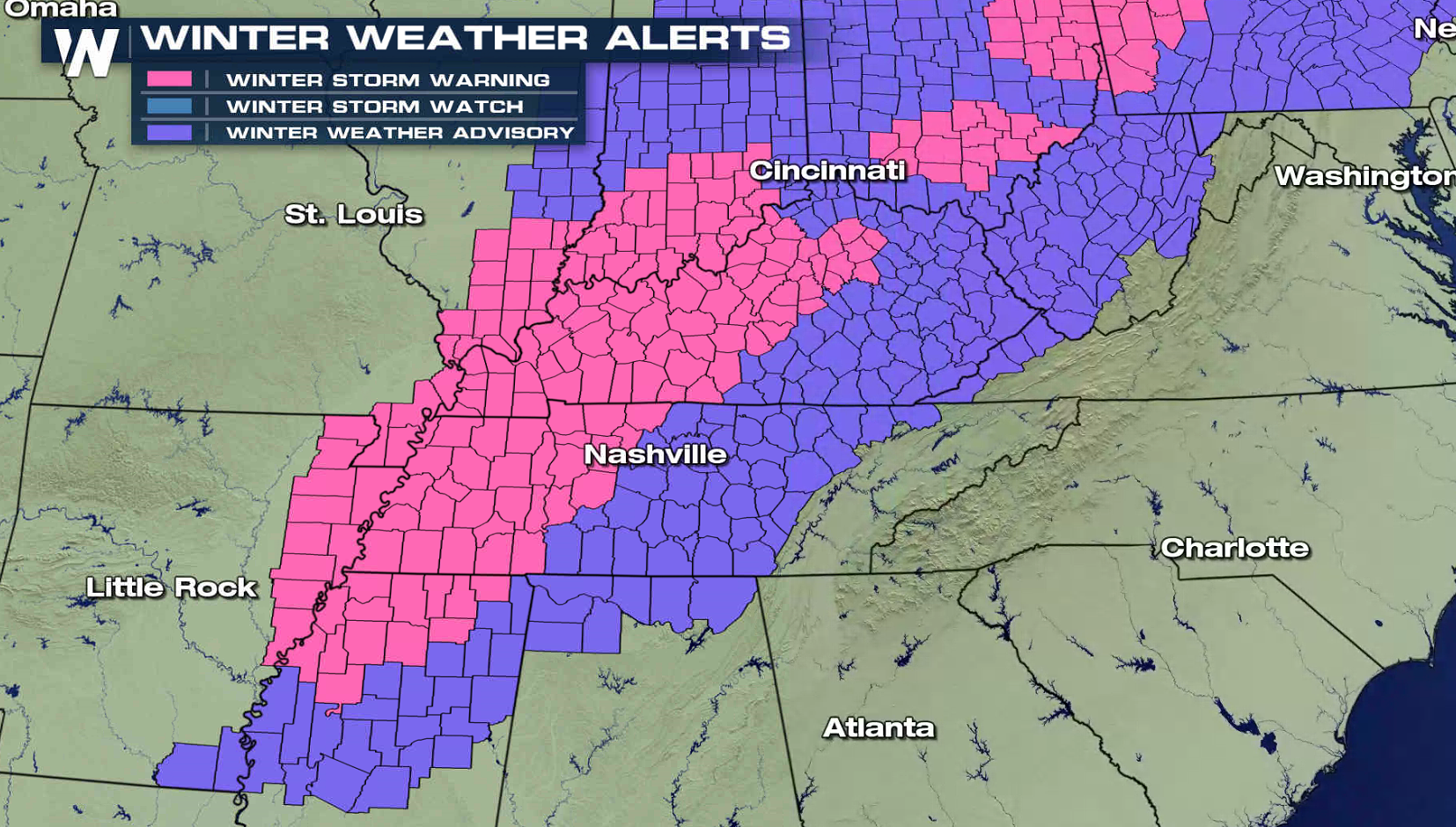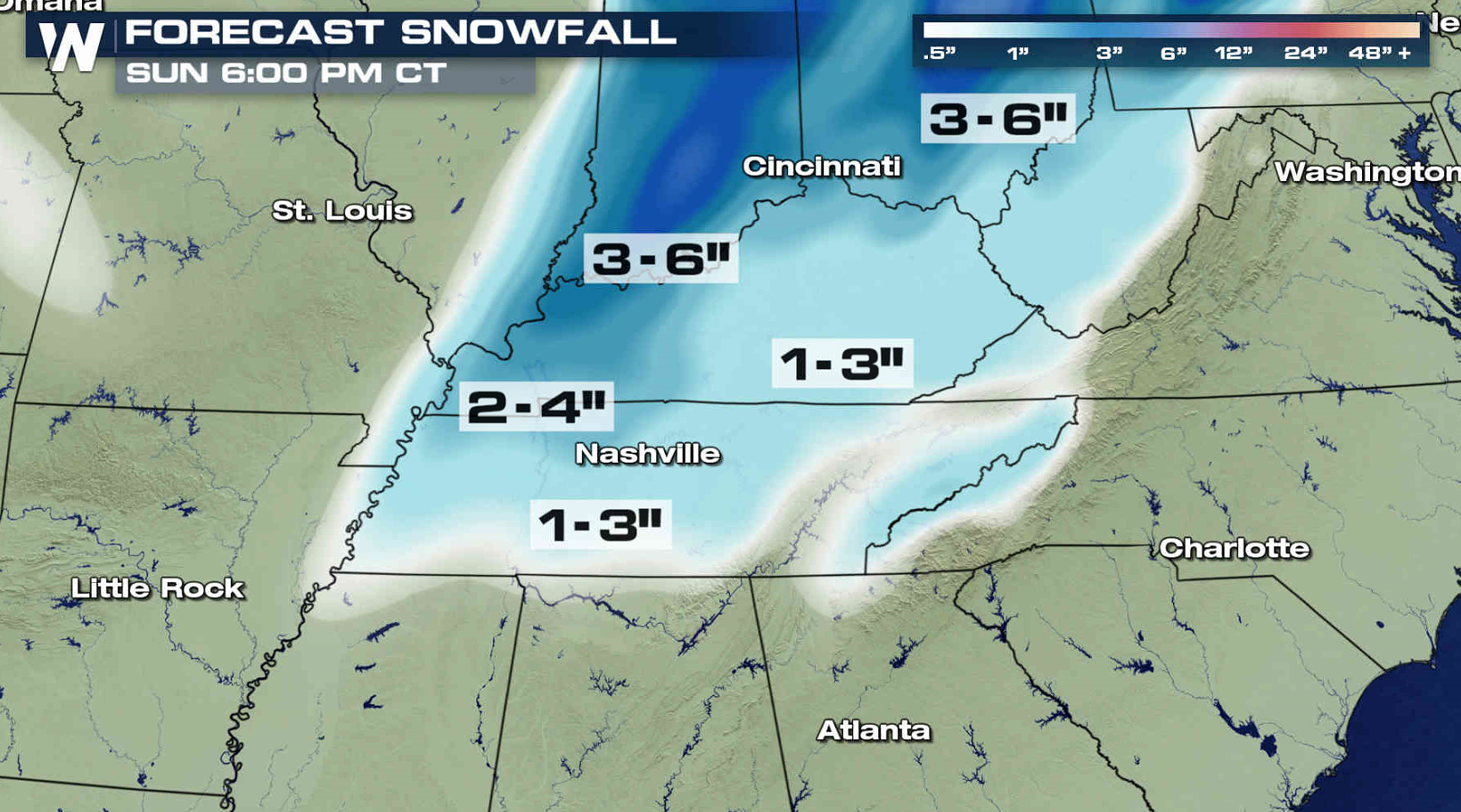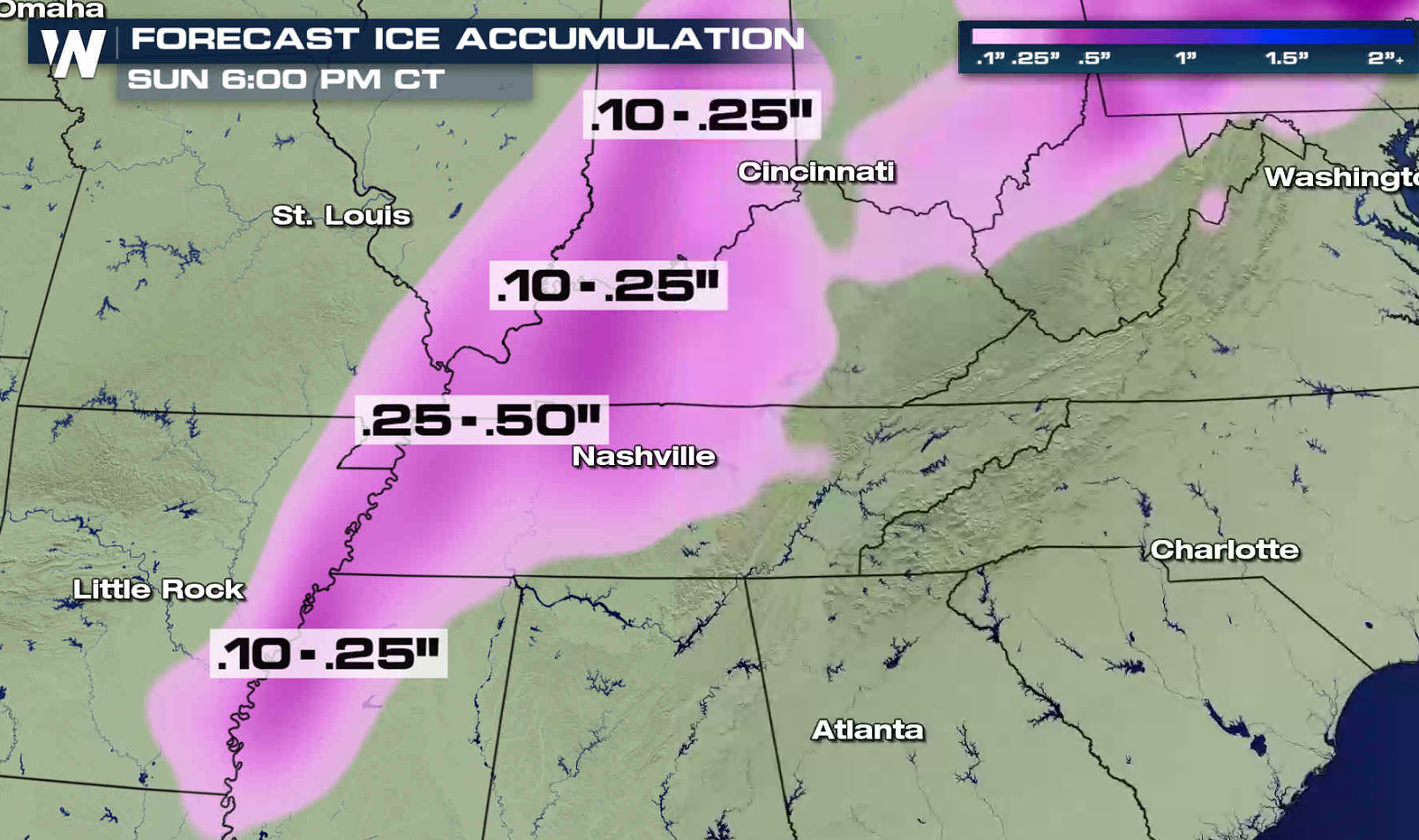 The heaviest snow will likely fall in New York, where lake enhancement will lift totals over a foot near Lake Ontario. A quarter inch of ice may accumulate from near the Poconos in Pennsylvania through Maine.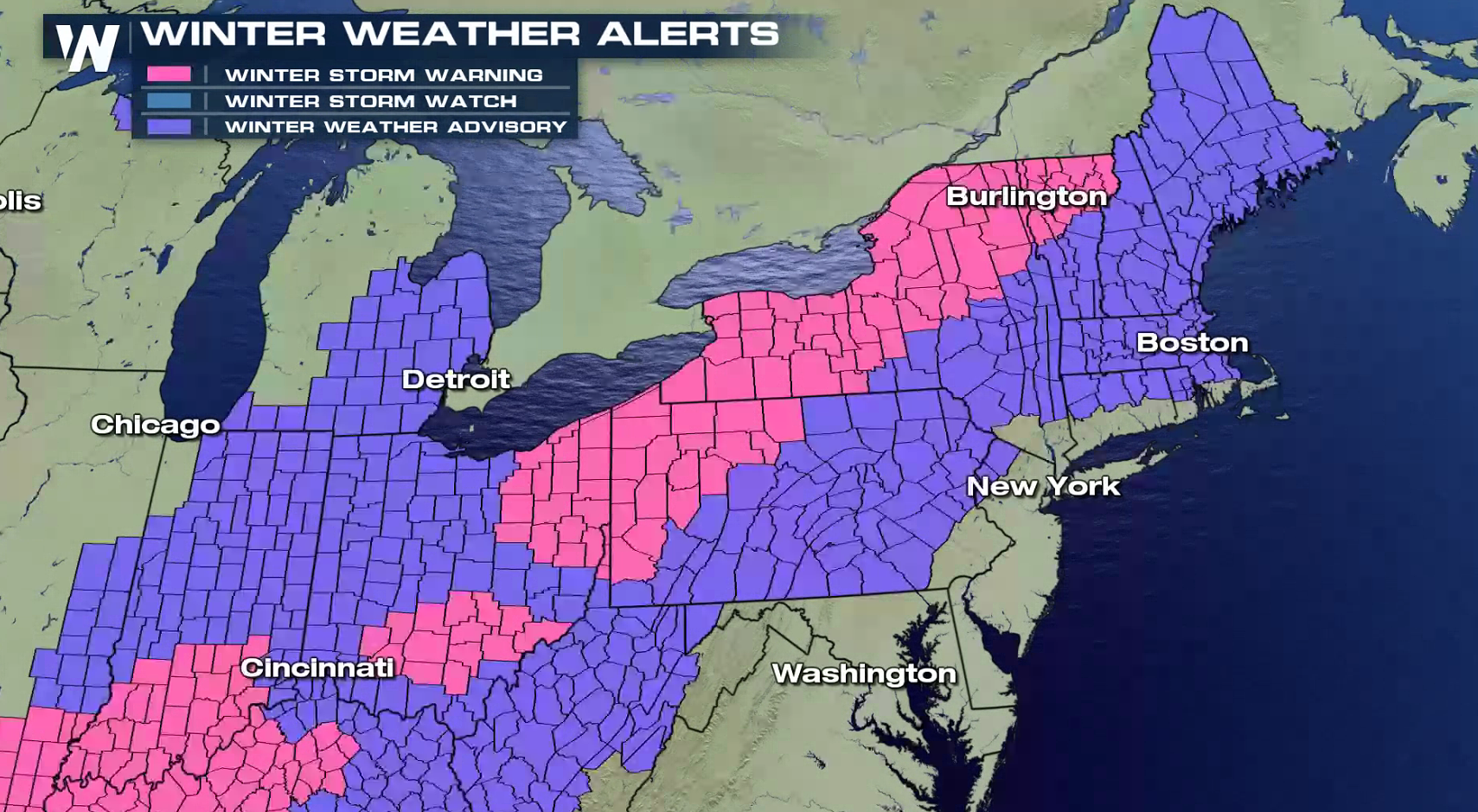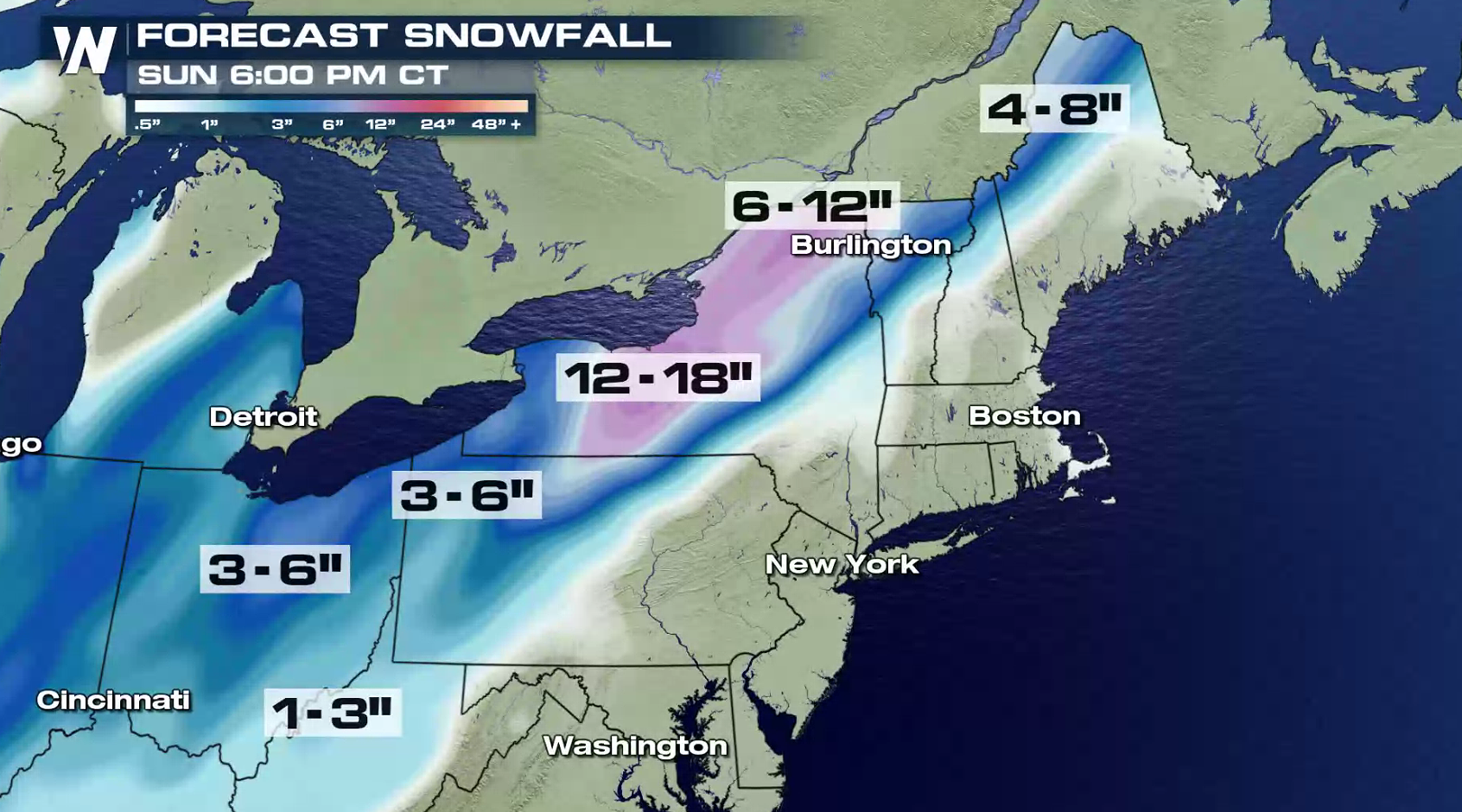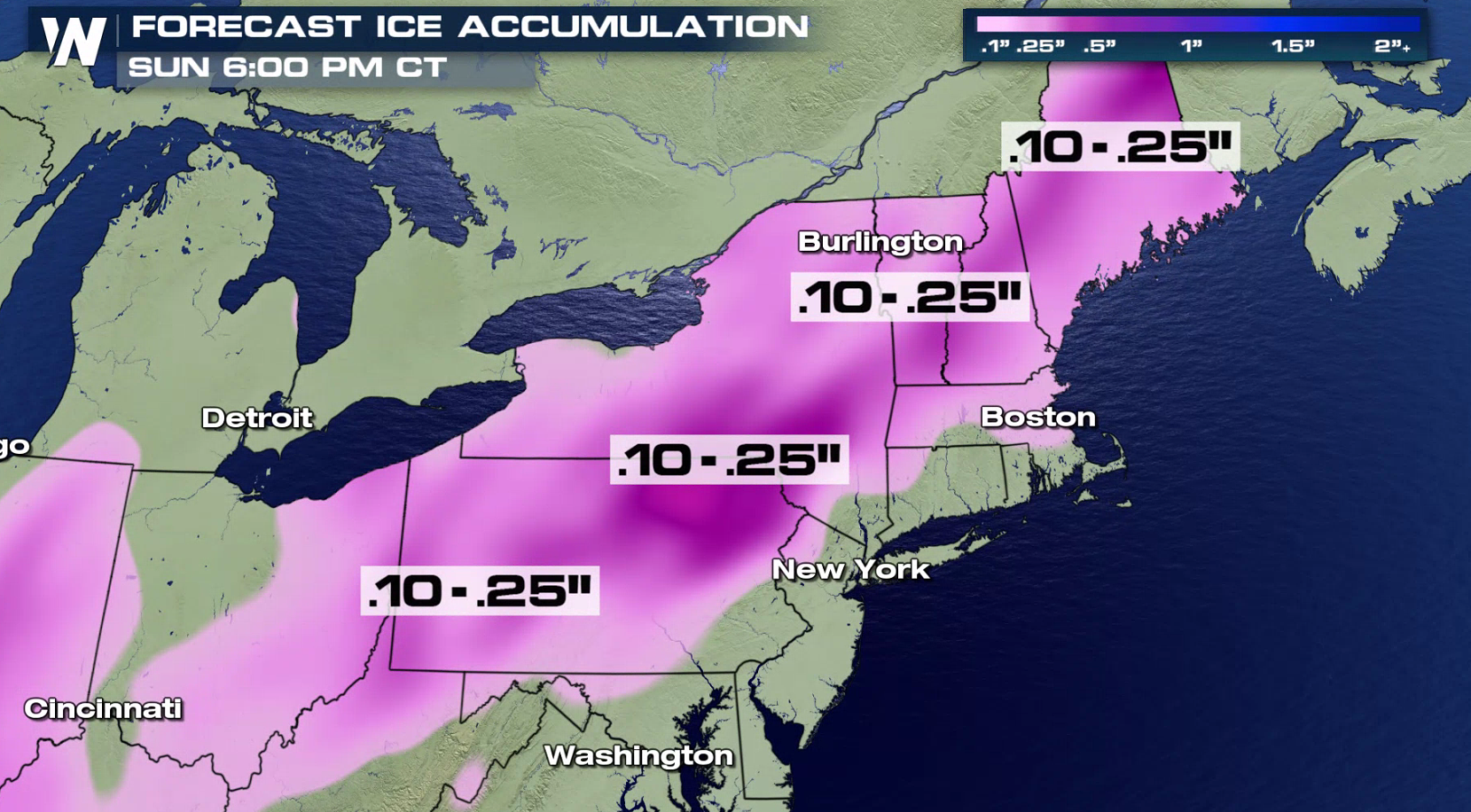 The air will be warm enough near the Eastern Seaboard for the precipitation to fall mainly as rain. With melting snow and the potential for ice jams, Flood Watches cover most of the Northeast.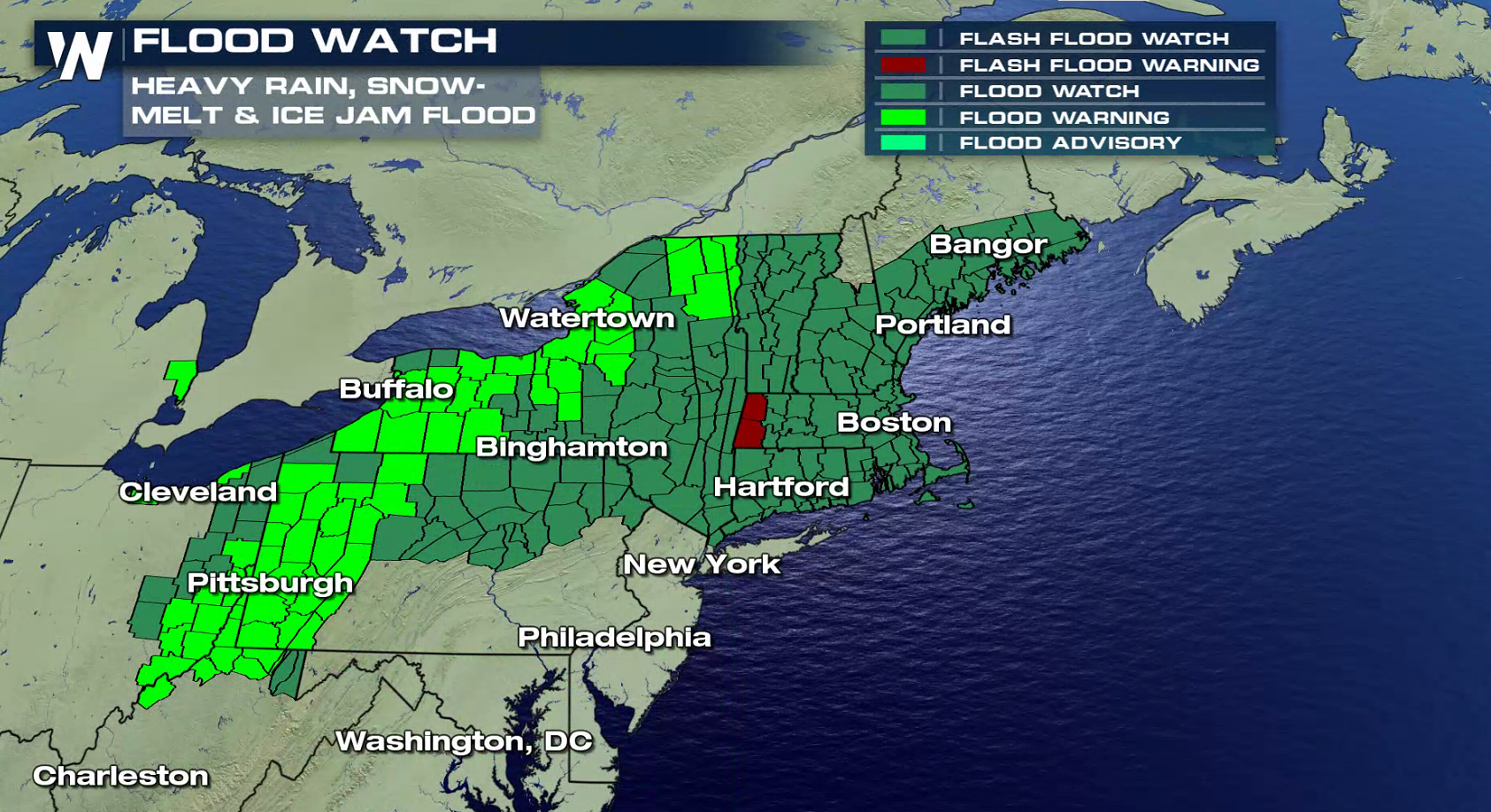 A cold front stretches out from near Atlanta to Montreal. A low pressure center will ride along the front, moving northeast. The heaviest area of snow and ice will fall slightly west and north of the low track. The system will push out into the Atlantic Ocean Saturday and precipitation will gradually end in the Northeast.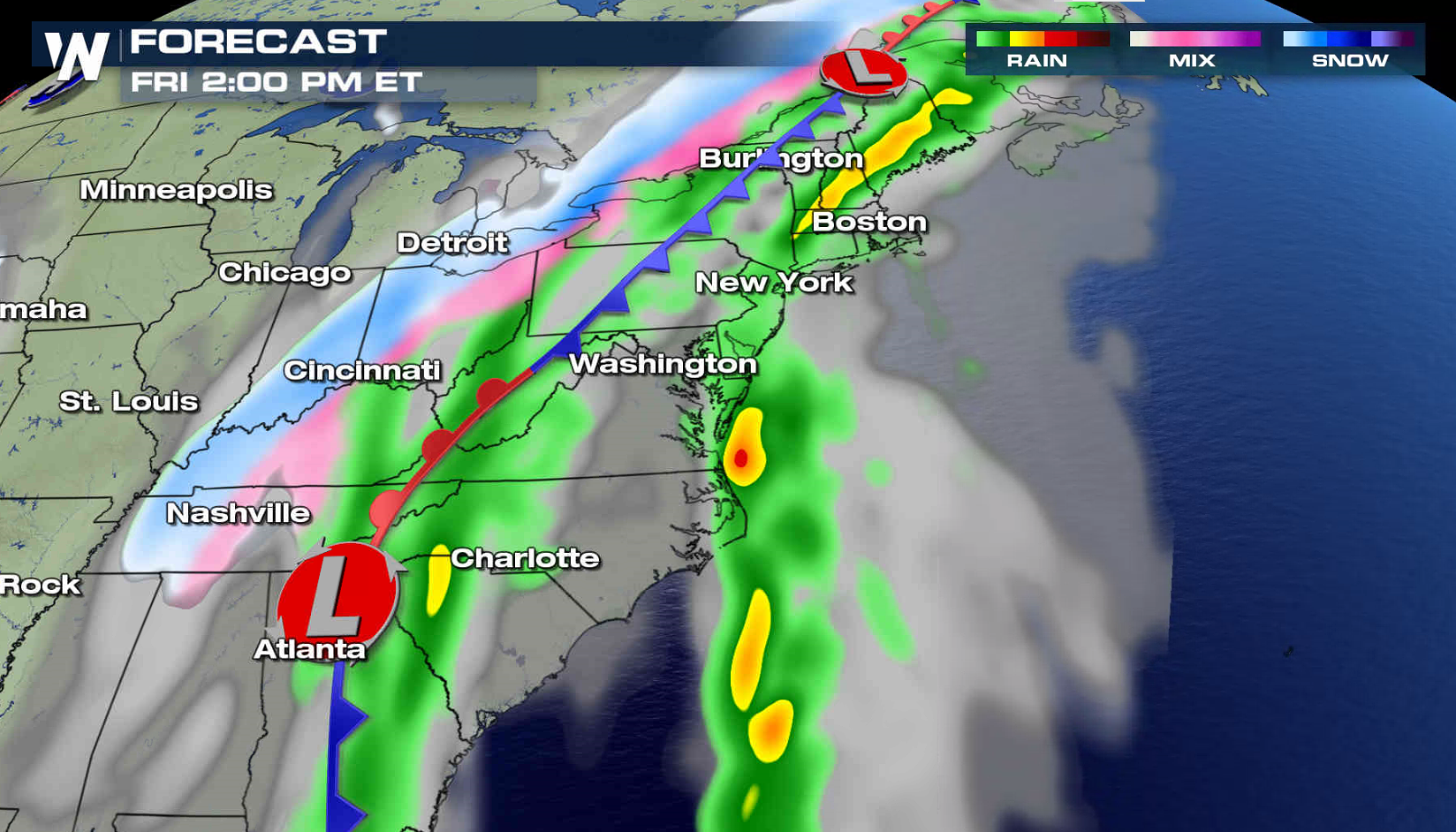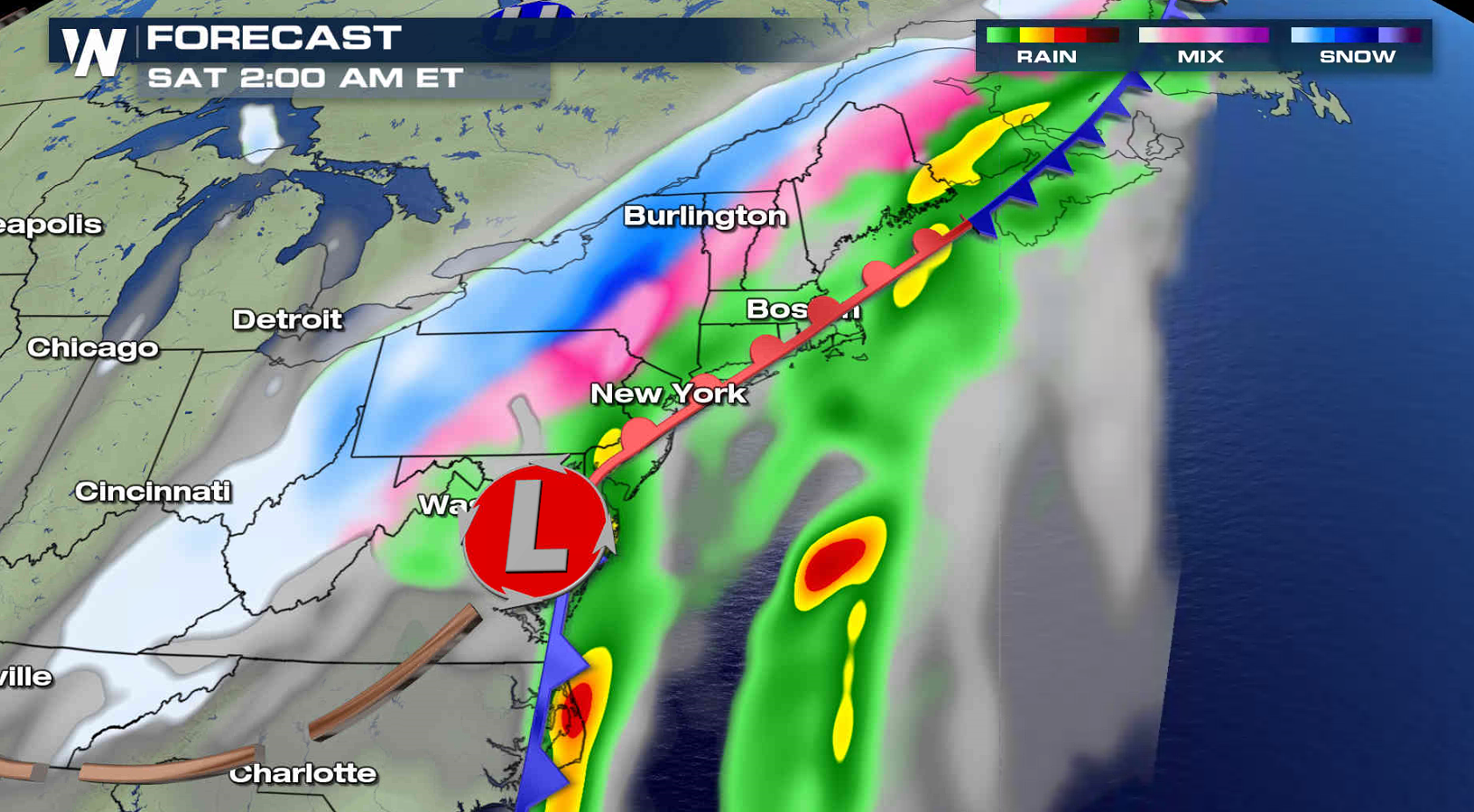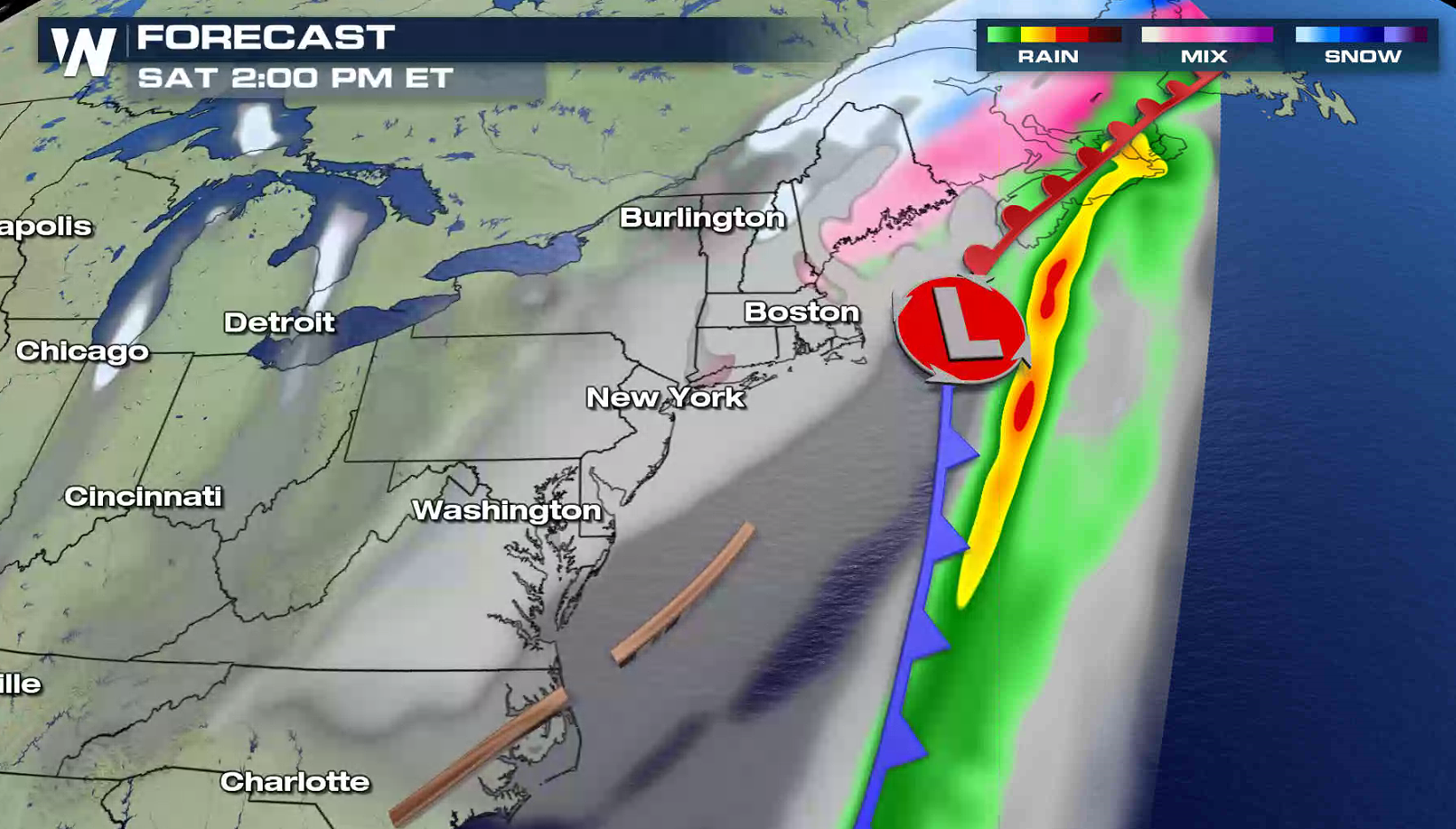 For WeatherNation: Meteorologist Mace Michaels