A cold upper low pressure system drifting over southwest Texas is helping to bring wintry weather to the Lone Star State. Most areas outside of extreme Southwest Texas will just see rain, but some locations along I-10 and I-20 could see snow stick, up to several inches through early Saturday afternoon.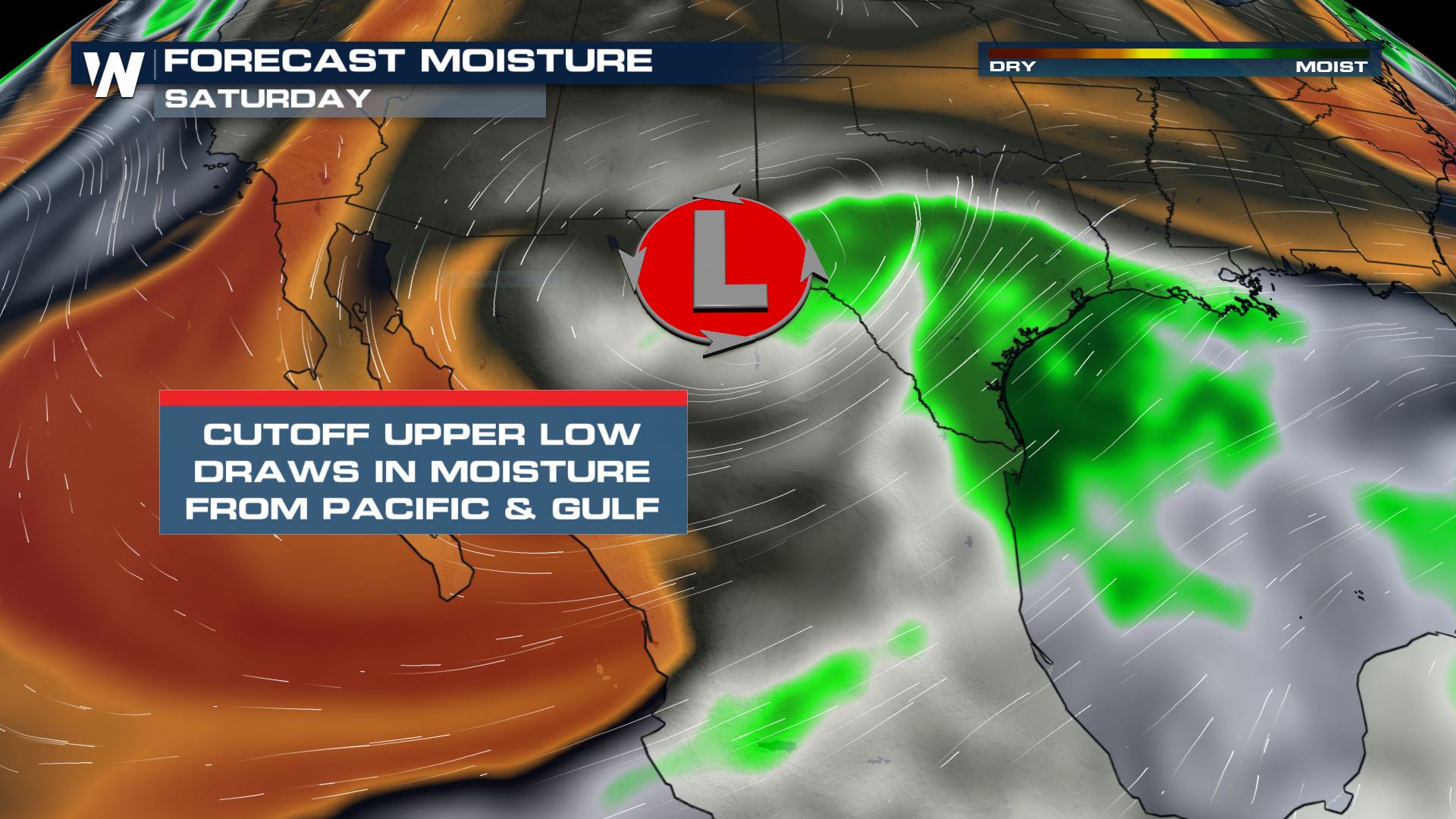 Winter Weather Advisories are in place for the Marfa, Fort Stockton and Van Horn areas. Snow totals could be anywhere from 1-4". Bridges and overpasses and secondary roads will likely be slippery during the day Saturday as snow accumulates. Higher elevation areas will get the most snow, but isolated higher totals can be found in the lower elevation areas if bands of heavy snow set up.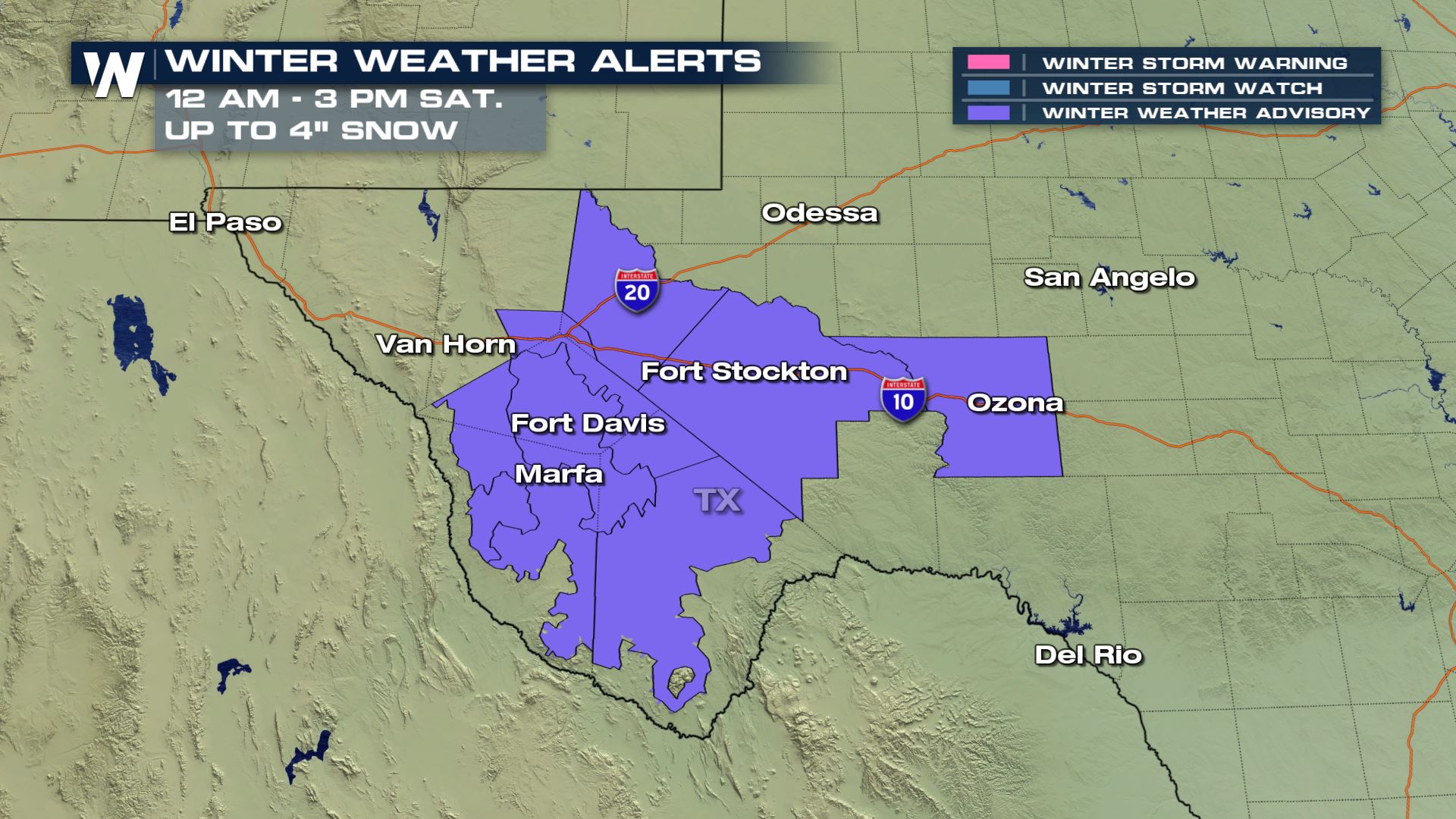 Impacts on roadways will be the worst along and south of I-10 and in higher elevation areas.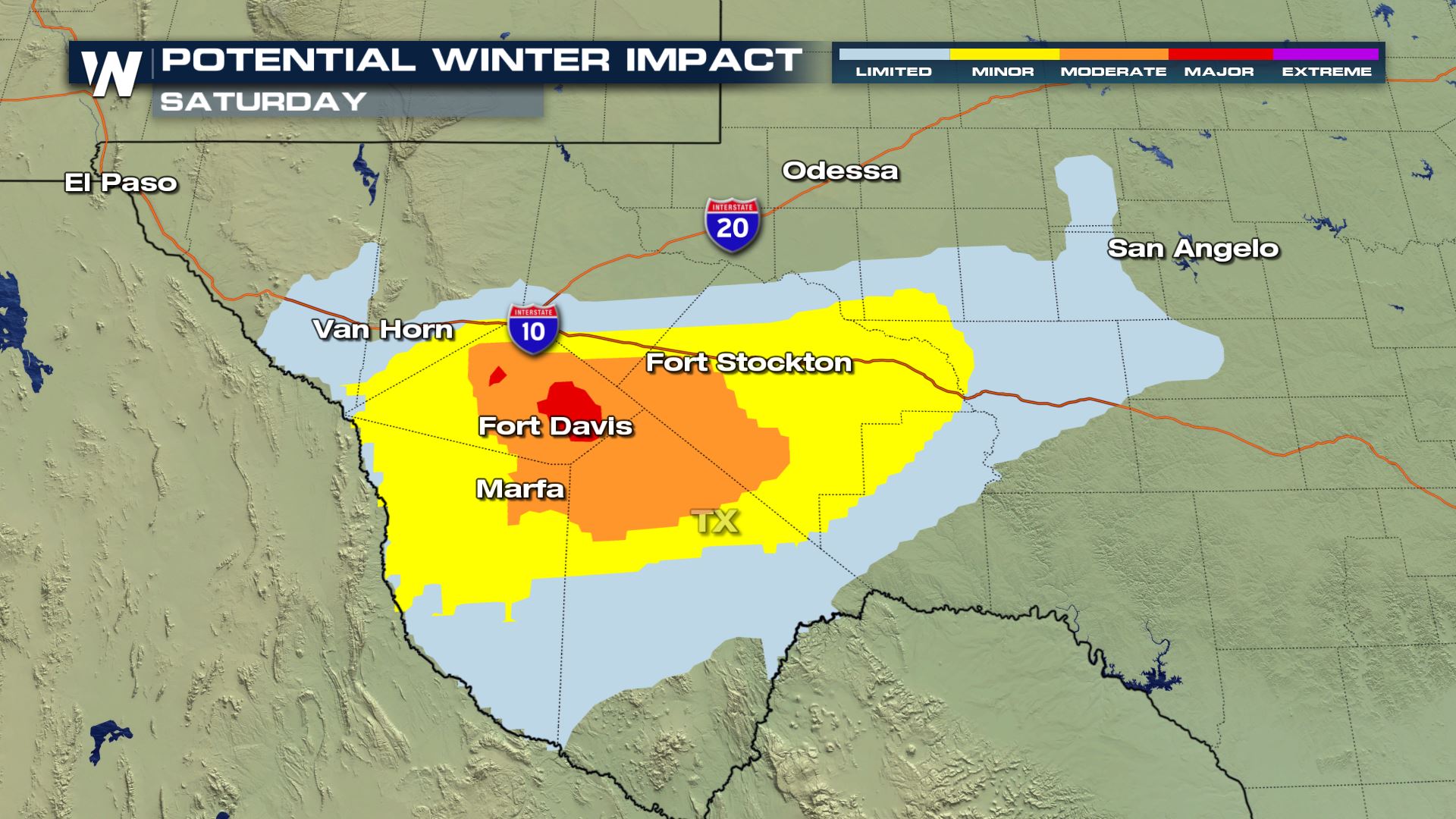 Initially rain will begin moving in from northwest Mexico overnight, turning to snow by the early morning hours as temperatures fall into the 20s. By midday the low pressure will be sitting and spinning around the Big Bend area, with snow on the northwest side of the low and rain on the northeast side.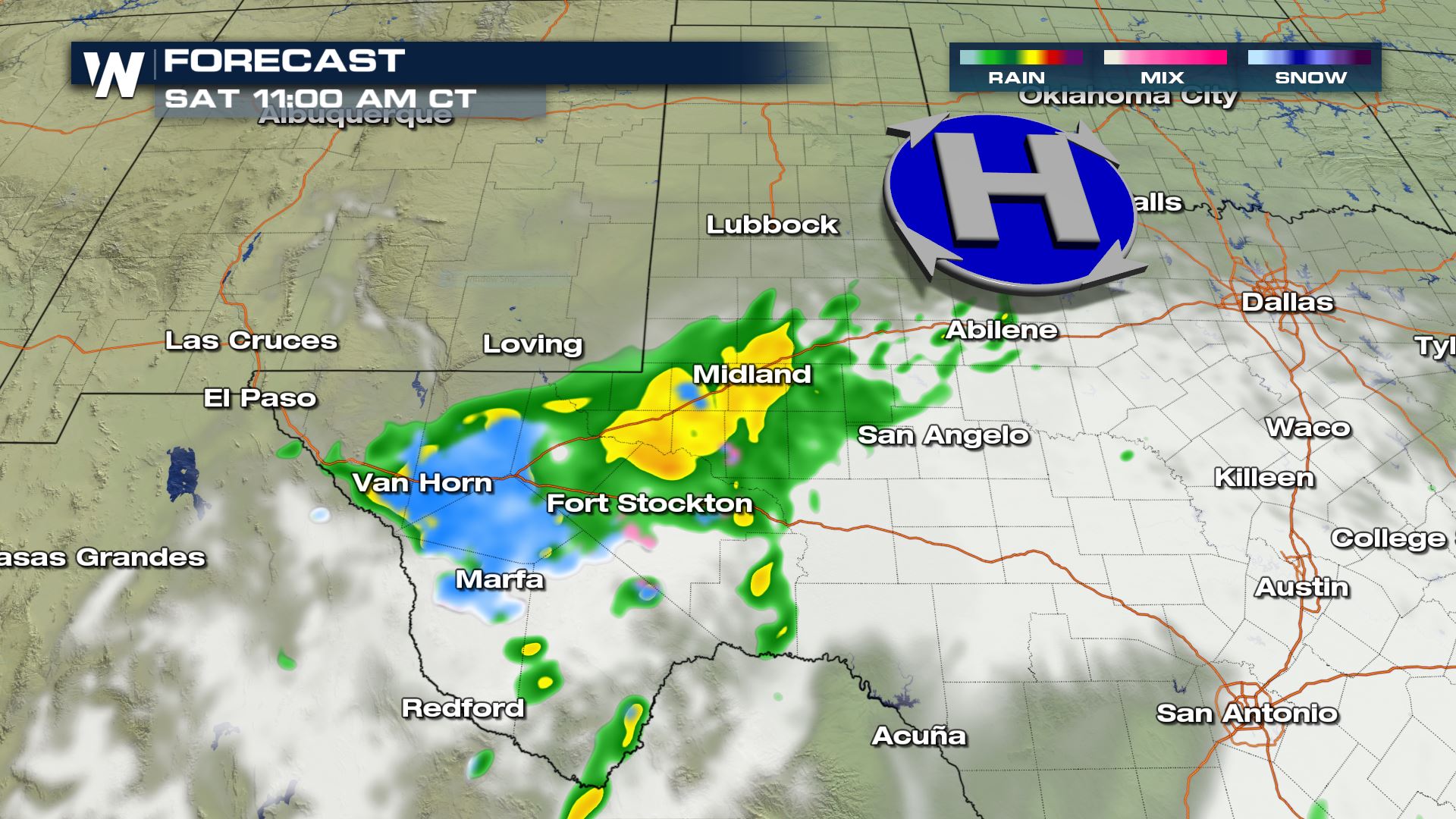 By Saturday afternoon temperatures will be warm enough for most of the snow to change back over into rain, especially near Midland and Abilene. A few areas of light snow may linger along the I-10 corridor near Fort Stockton, but will clear out overnight. A few showers may continue through the Lubbock area overnight.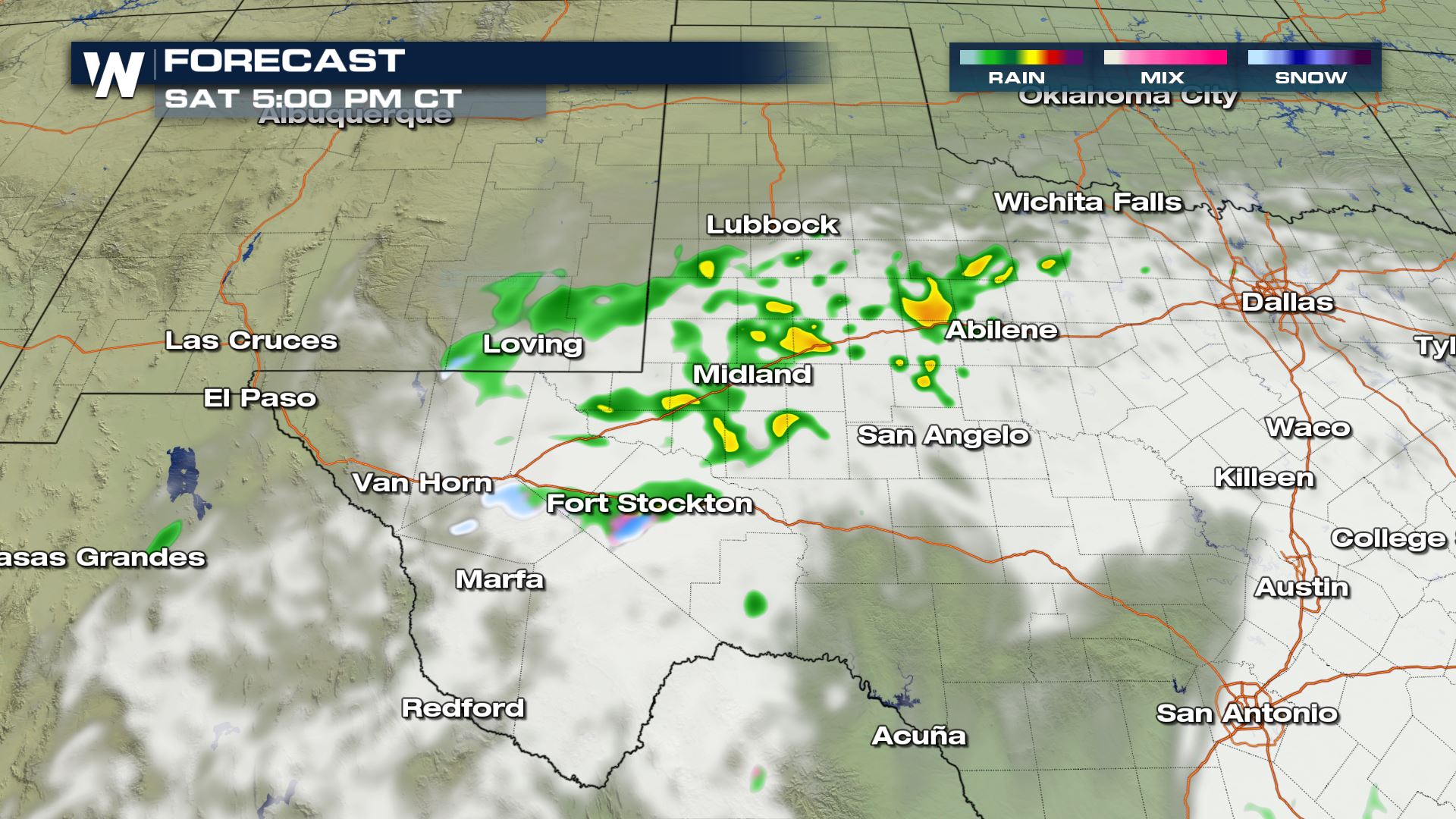 Snow totals of 1-4" could bring significant impacts to secondary roads along with bridges and overpasses.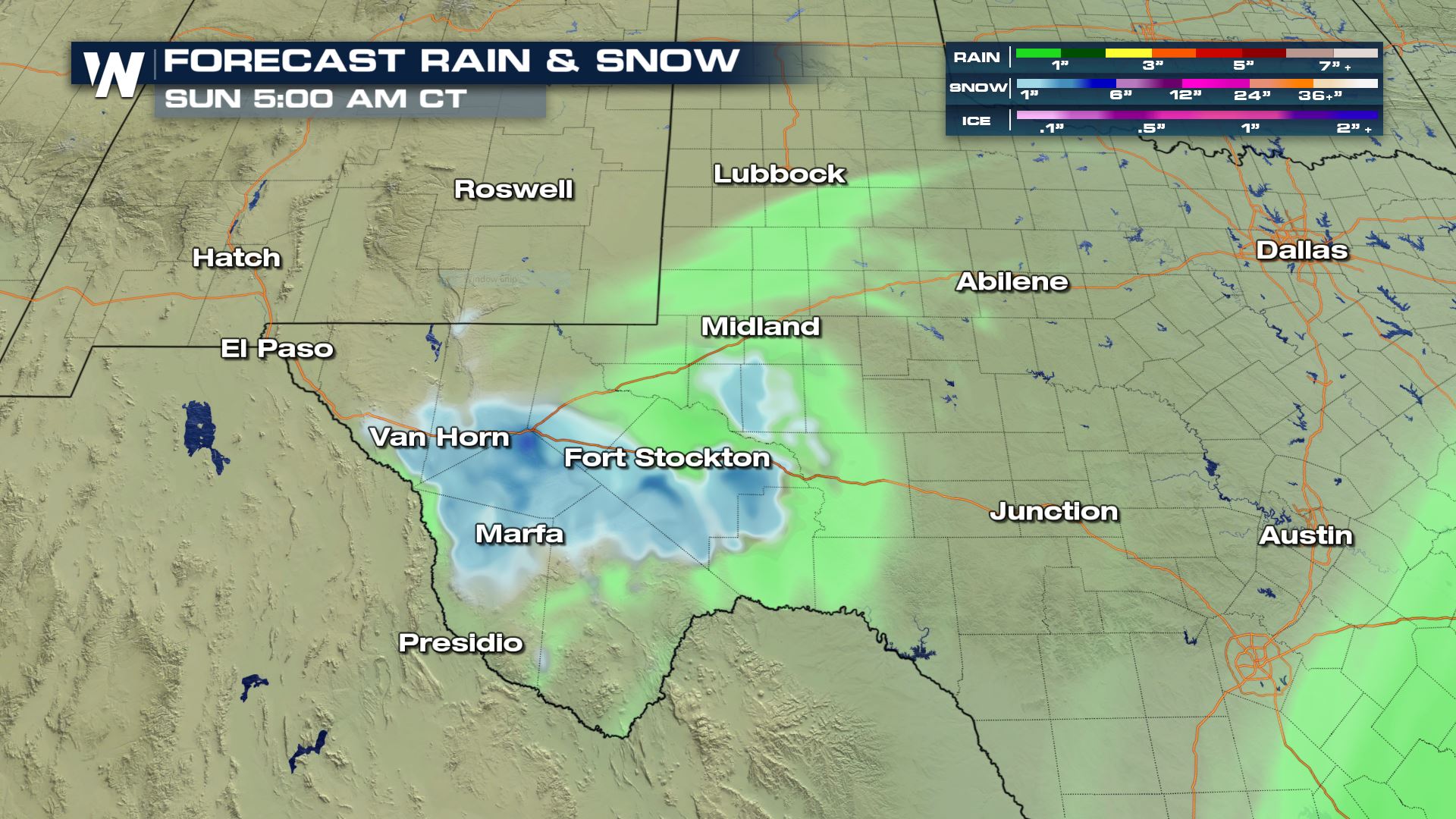 Stay tuned for changes in this system and how it could affect your weekend, along with other top weather headlines 24/7 on WeatherNation!