Yes, I know. We brought back the "s" word. Snow is in the forecast for the higher elevations of the pacific northwest this weekend. A decently strong storm system is set to move onshore by Friday. Here's the setup: A trough with decent amounts of available energy will move into the Gulf of Alaska by Friday afternoon.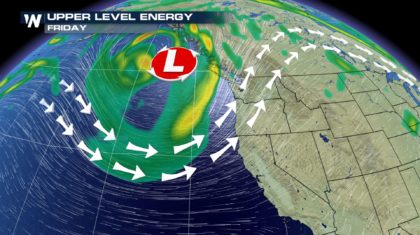 By Saturday afternoon, energy from this sytem will make its way onshore with light to moderate rain falling. Eventually, a cold front will usher in some cooler air to the Pacific Northwest as well.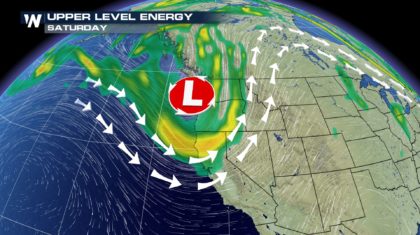 Once we head into the afternoon on Sunday, this storm will be fully onshore with widespread rains and higher elevation snows!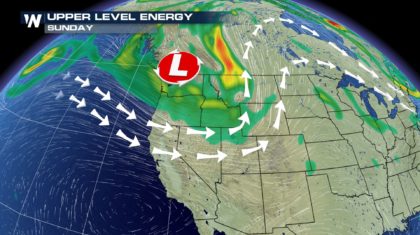 The National Weather Service (NWS) in Seattle noted in their forecast discussion that snow levels are expected to drop through the weekend as this storm moves onshore. "A cold front will move across the area late Friday and will be followed by a cold, moist and unstable air mass over the weekend. Snow levels will likely fall to between 4000 and 5000 feet on Saturday and may fall below 4000 feet at times on Sunday. The higher passes and mountains of the Cascades, popular mountain locations such as Mount Baker and Mount Rainier National Park, and Hurricane Ridge in Olympic National Park, could see several inches of snow this weekend." This cold front that moves in will bring 5-15° below average temperatures for much of the Northwest.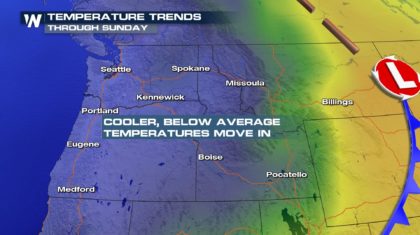 . Eventually the moisture this system brings in will interact with the cold air producing snows from the Cascades to the Bitterroots.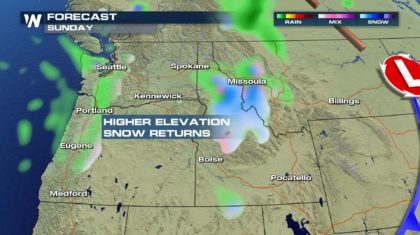 As of right now - snows are supposed to be generally light. Several inches could fall rpoducing tricky travel in the mountain passes and cold and slick conditions for any backpackers or hikers planning a weekend in the mountains. Stay with WeatherNation as we update you continuously on this late-season snow! For WeatherNation:
Meteorologist Andy Stein