After some pretty impressive snowfall totals on Thursday, the snow in the northeast is finally winding down a bit.  Check out the totals in Watertown, New York.  A foot and a half of snow on Thursday!  Buffalo had a half-foot of snow.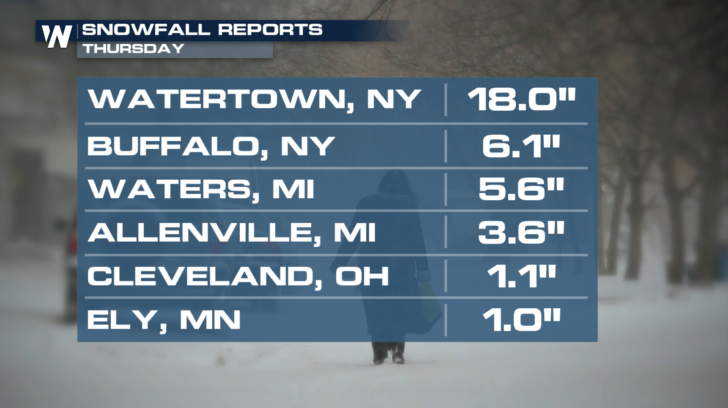 As of 2pm this afternoon, the scattered snow showers are across southern New York State.  There's a little lake effect snow in western New York as well.  Snow totals will be very light.  Just an inch or two.  No winter weather alerts are in effect.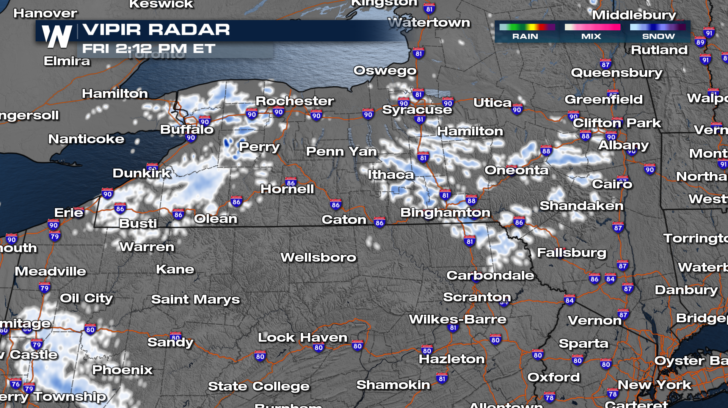 There are also some light snow showers in western Pennsylvania, north of Pittsburgh.  This snow is also very light, and will also wind down throughout the afternoon.  No winter weather alerts are in effect for this location either.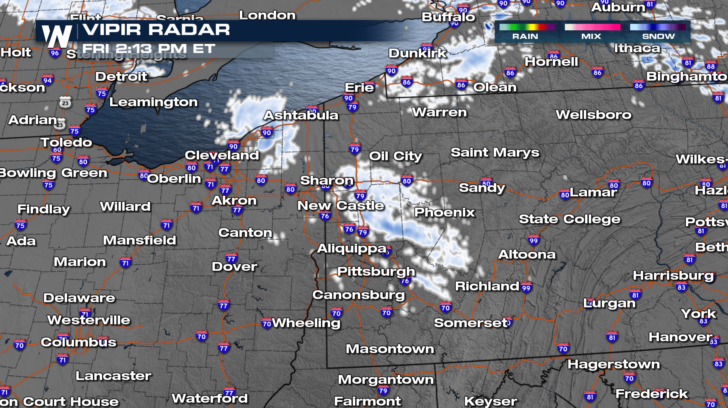 And a stripe of snow is draped right across central Michigan.  Just like the snow in New York and Pennsylvania, the snow is light, will not amount to much, and will end later this afternoon.  No winter weather alerts are in effect.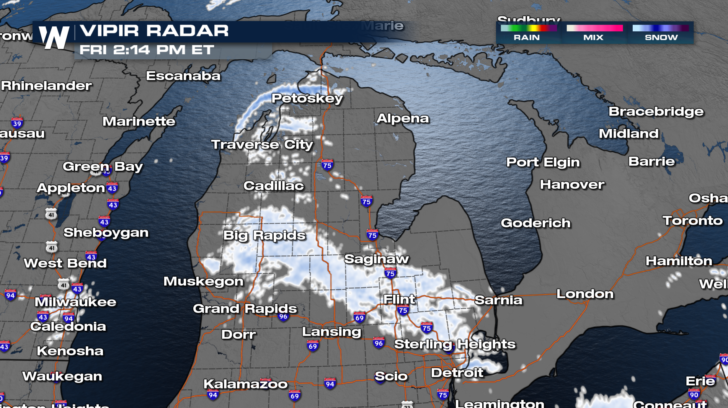 High temps will stay rather chilly throughout the northeast today.  20's and lower 30's will blanket most of the region.  40's will be found from Philadelphia southward.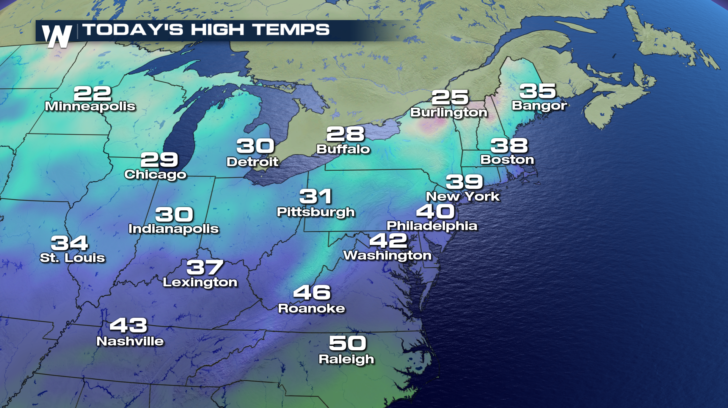 Saturday will be relatively quiet.  Perhaps a few more snow showers early Saturday morning in western New York.  Very little accumulation is expected.  The snow will dissipate quickly, and the rest of the region will stay snow-free right though the weekend!
High temperatures will stay chilly though.  Not much of a warm-up is expected.  Highs will remain in the 30's both Saturday and Sunday.  But the sunshine should be out in full force in most locations.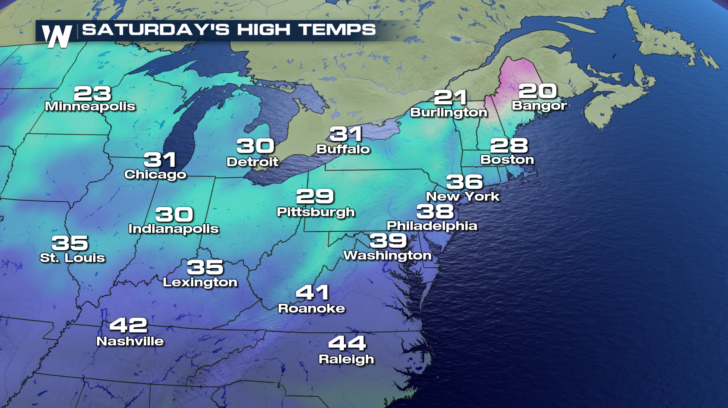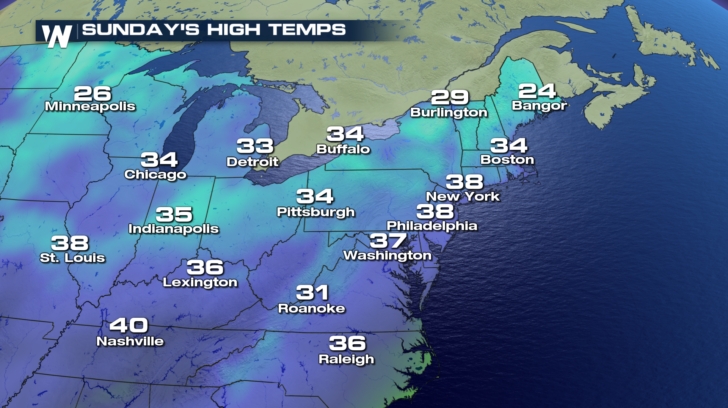 Buffalo looks good through the weekend.  Plenty of sunshine, with chilly temps. right into the middle of next week.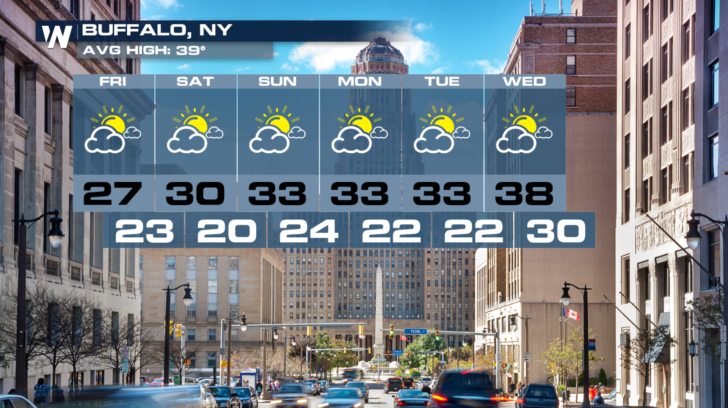 Cleveland may see a few snow showers early Saturday morning.  Otherwise, sunny and cold right through Tuesday.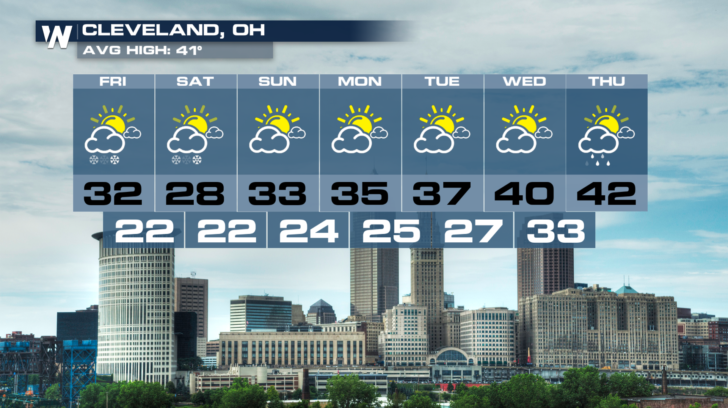 For WeatherNation:  Meteorologist Matt Monroe