A powerful storm system moving into the western United States will bring winter weather to parts of the Northwest but also to parts of the Southwest. In particular after fires, mudslides and floods, Southern California now has winter weather advisories that are already posted for high elevation and mountain areas around Los Angeles and San Diego. These advisories will become active on Friday and carry through into Saturday. 3 to 6 inches of snow is expected across some of the highest mountain locations in the region, especially north facing surfaces. Lighter amounts are expected at lower elevations, as low as 2,5oo feet.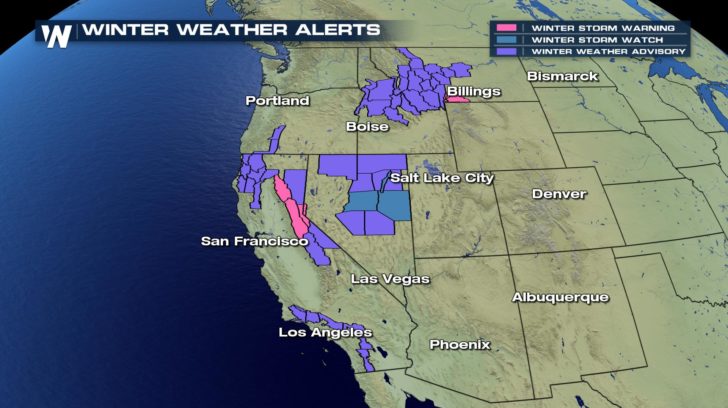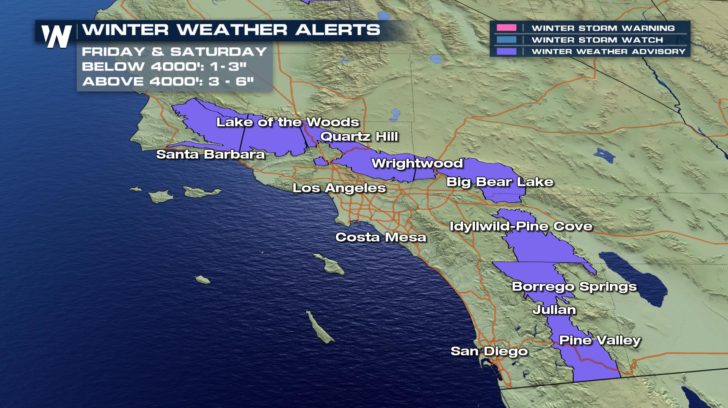 The Los Angeles National Weather Service mentioned that this kind of weather could lead to tough and hazardous travel through high elevation locations. The weather Service also said that the expected weather could lead to road closures as well. For WeatherNation, I am
Meteorologist Marcus Walter
.