Winter Weather has hit the Central and Southern Plains! A storm system moved through the Plains this weekend and brought several inches of snow. Another low pressure center is moving through the region today (Tuesday), adding to the snowpack already on the ground.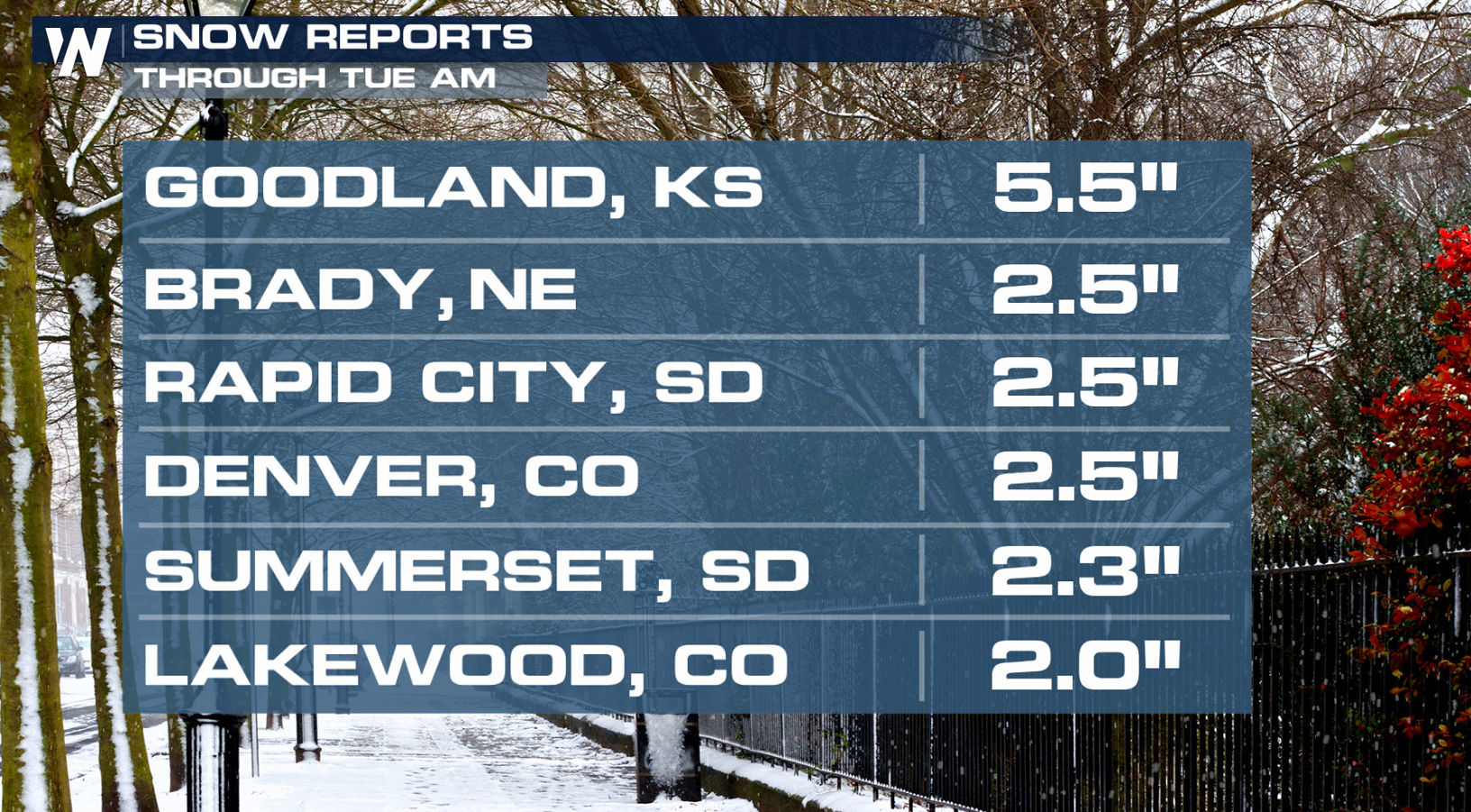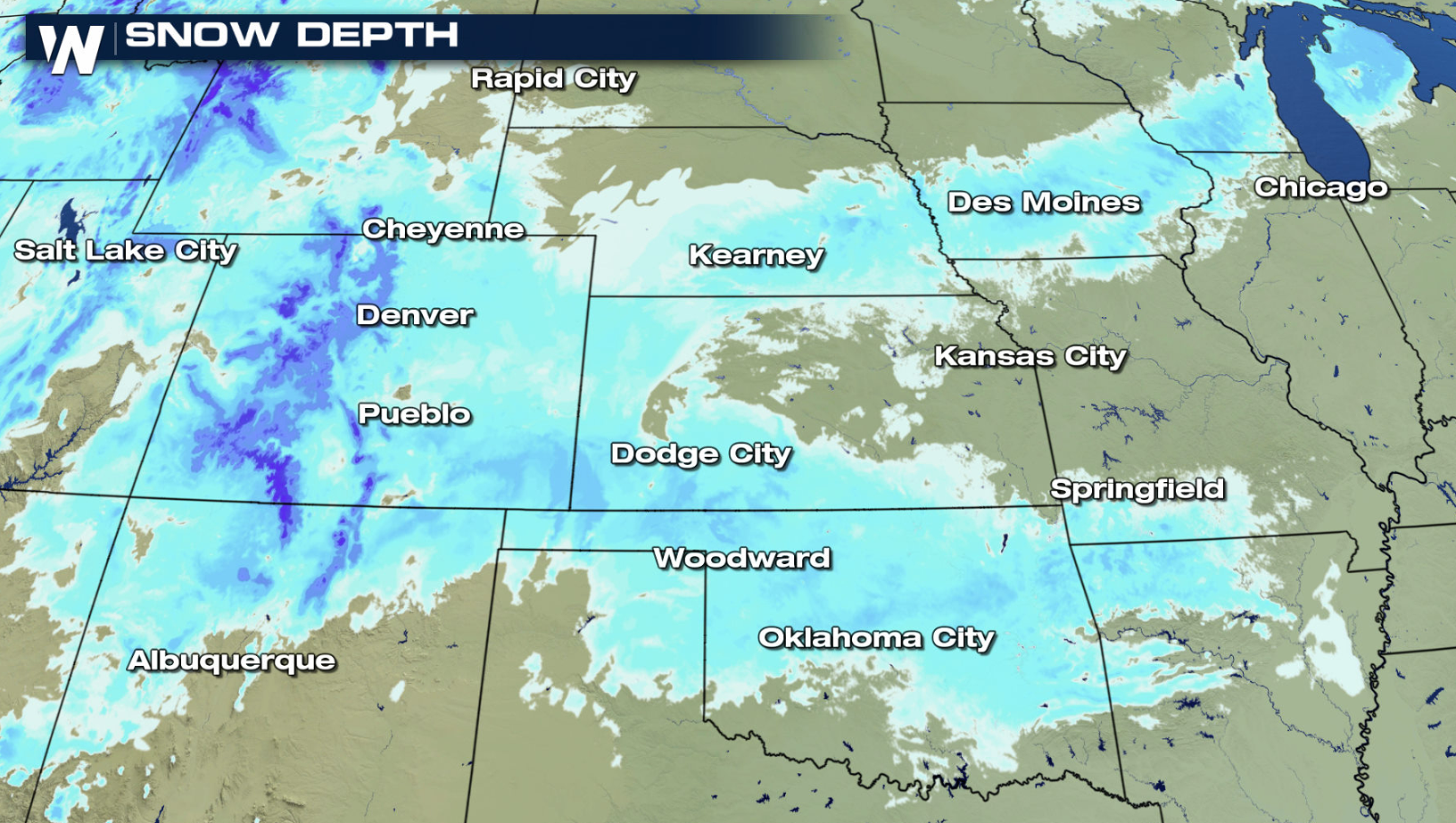 Winter Weather Alerts
Winter Weather Advisories
have been issued for the areas in purple from Nebraska to New Mexico for snowfall accumulations of 1" to 4".
Winter Storm Warnings
are in effect in Oklahoma west of Oklahoma City for 4" to 6" of snow.
Forecast
The first snowflakes started to fly late Monday night from Nebraska to the Texas Panhandle. As the low pressure center moved out of the Rockies and into the Southern Plains, snow has become more widespread. Pockets of heavy snow, especially in the warning areas of Oklahoma, will be possible through the afternoon.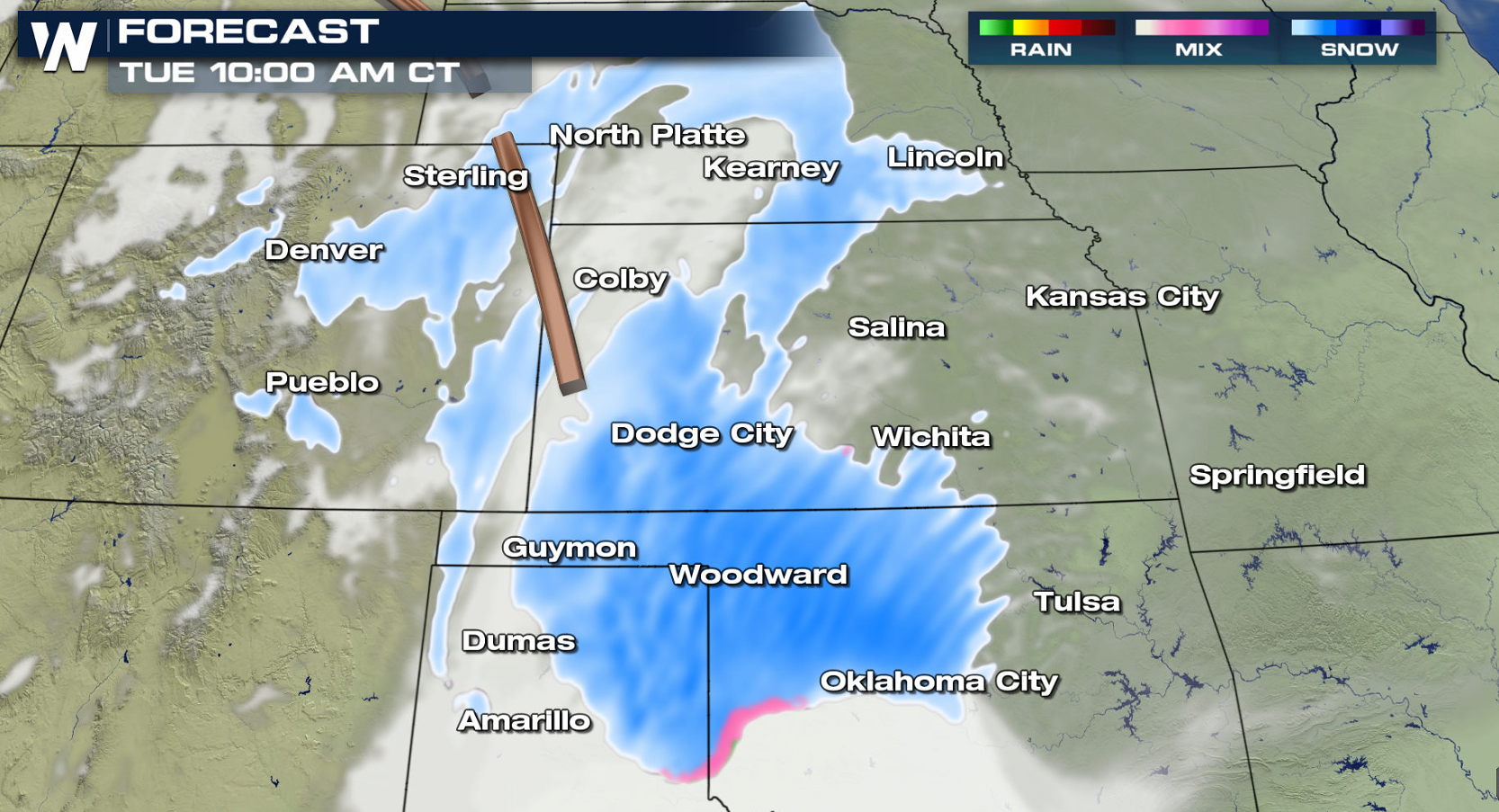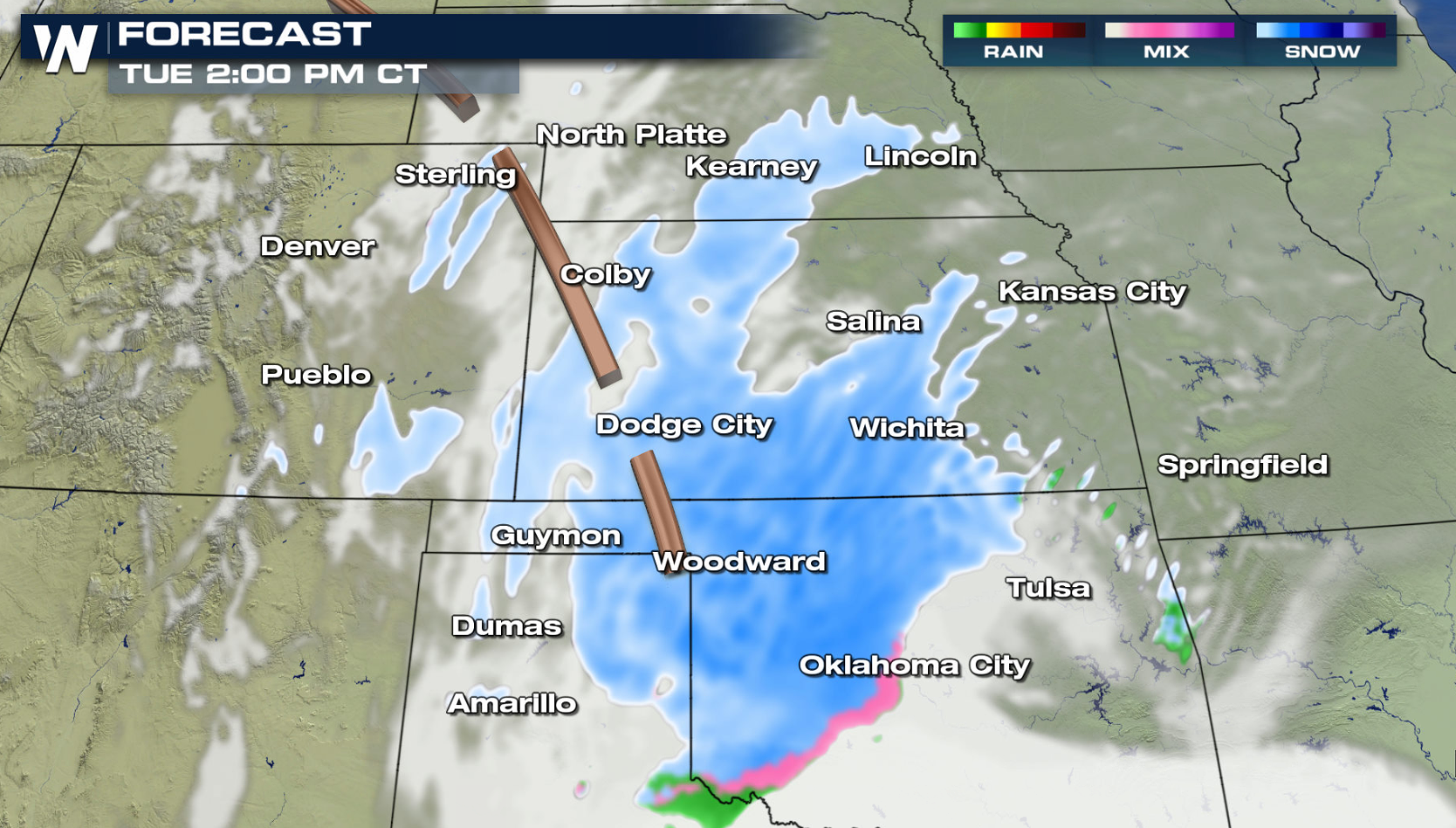 As the low moves eastward Tuesday evening, snowfall will start to diminish. The system will weaken and push out of the area Tuesday night, bringing an end to the snow.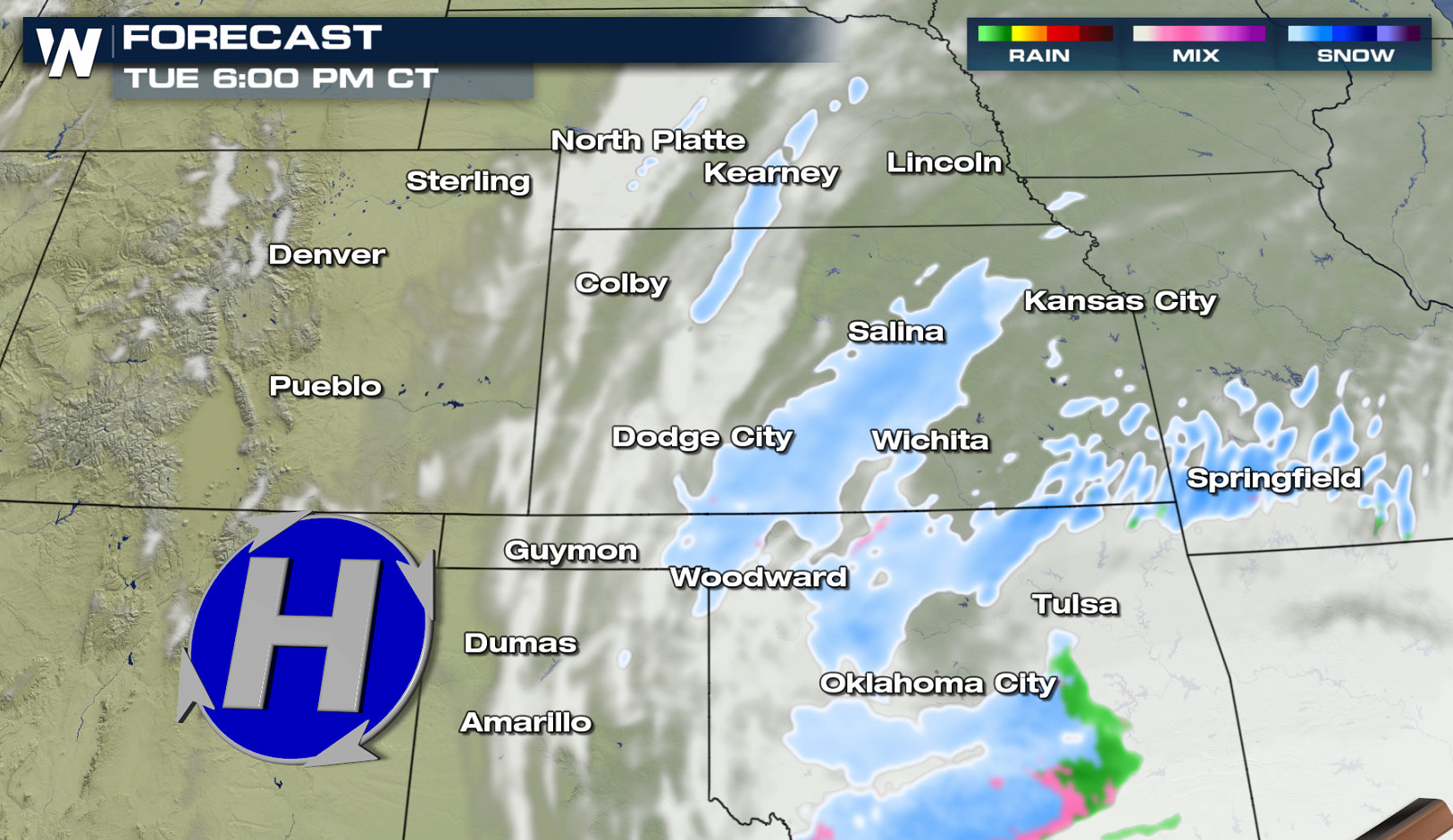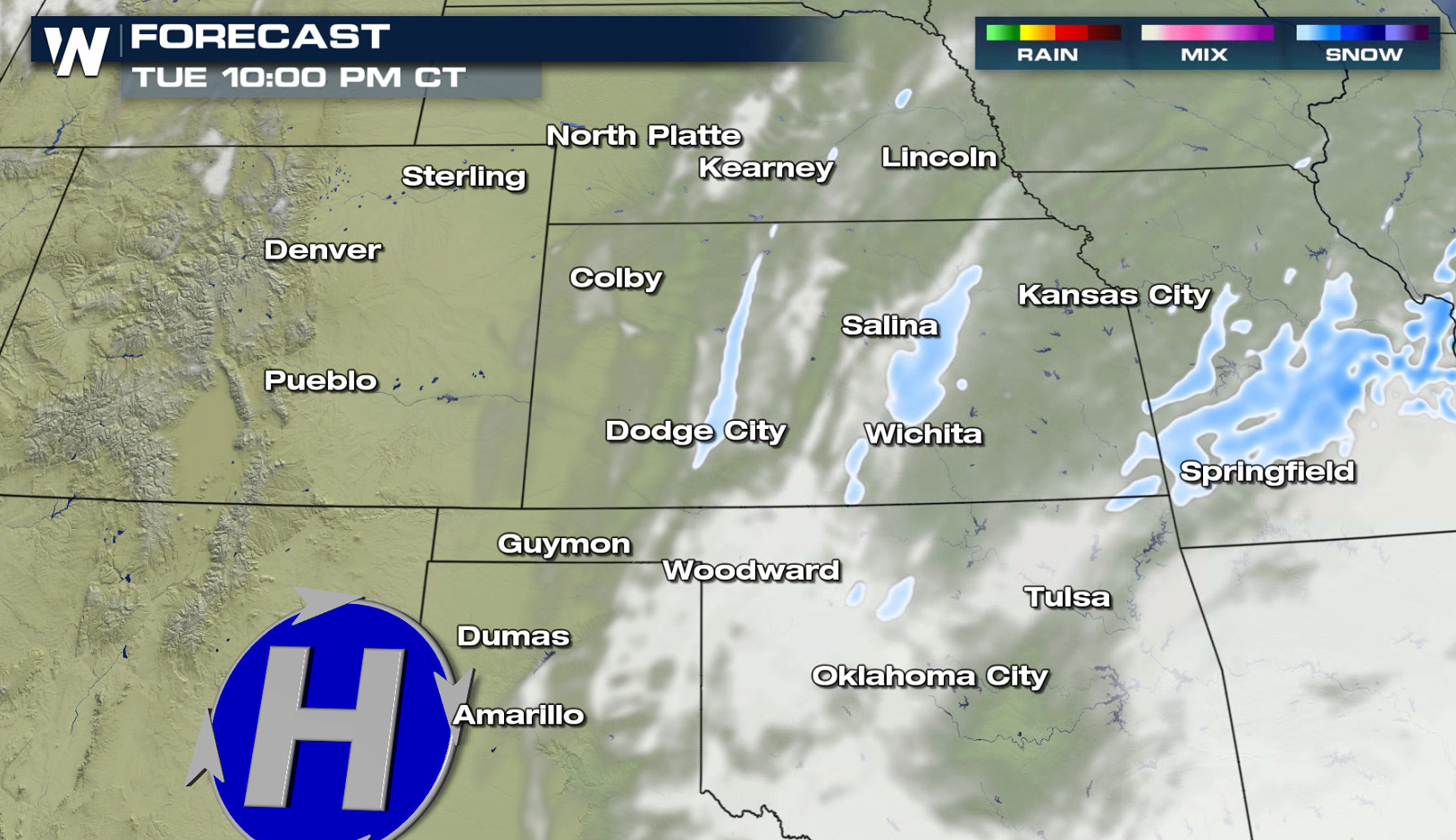 Several inches of snow will accumulate, especially along and north of Interstate 40.  In Kansas, the Oklahoma Panhandle, and northwestern Oklahoma, snow totals will range between 2 and 6 inches.  A few inches are also possible in Central Nebraska.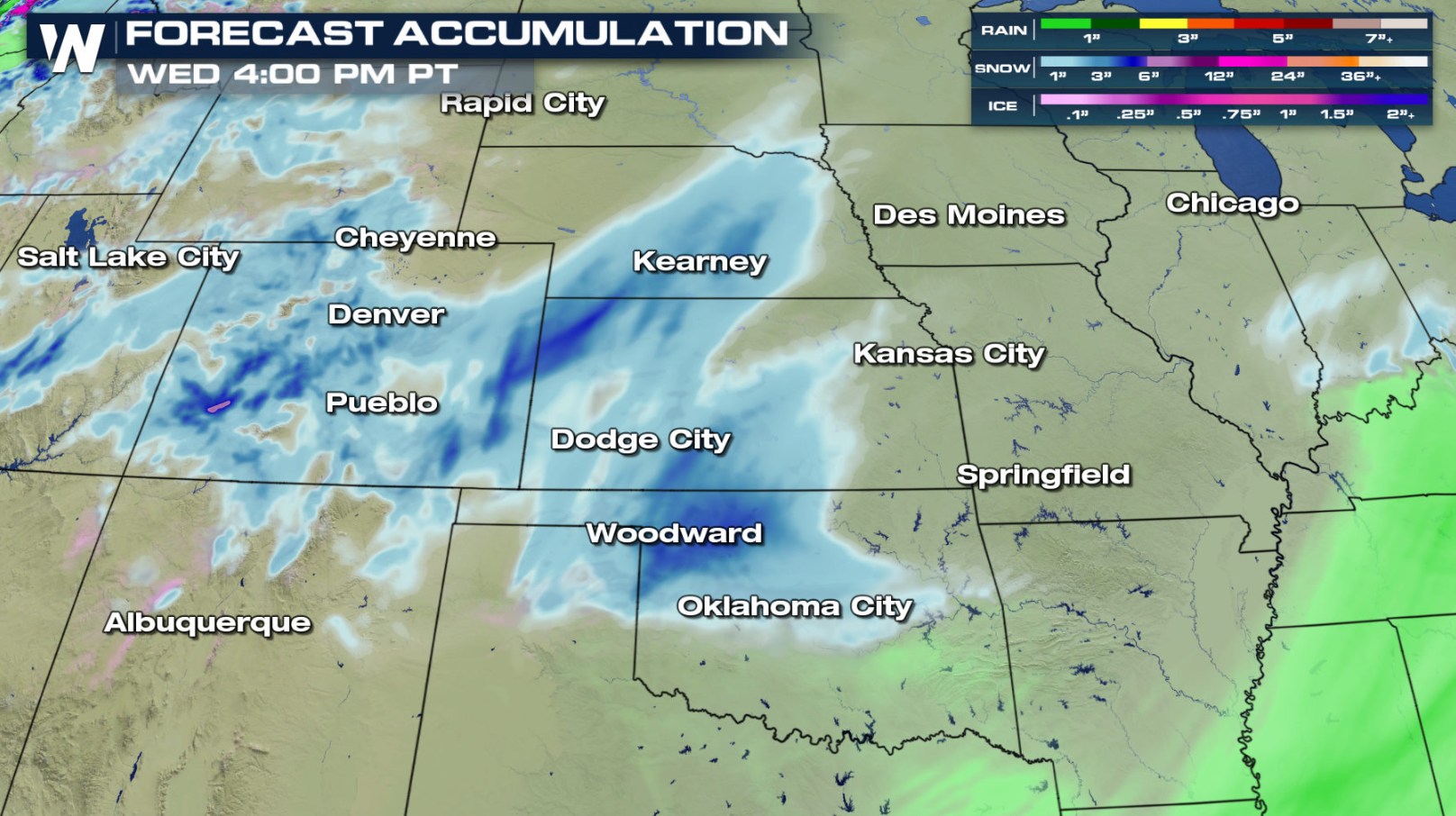 Keep it tuned to WeatherNation for the very latest forecast information.