It seems like the northern tier of the United States can't catch a break when it comes to winter weather. Yet another low pressure system in moving through and blanketing the High Plains and Upper Midwest with a quick 2-6" of snow.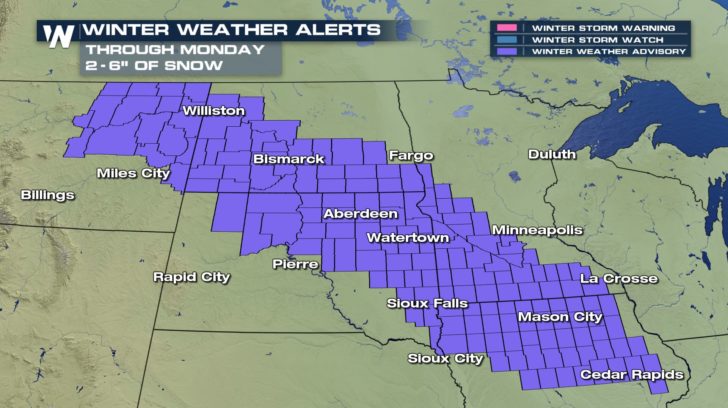 Snow will be working eastward throughout Sunday. By the evening commute, most of Minnesota and Iowa will be experiencing some light to moderate snow showers. Breezy winds could lead to some blowing and drifting snow too. Some limited visibilities and slick roads are possible for a tougher Sunday evening on the roads.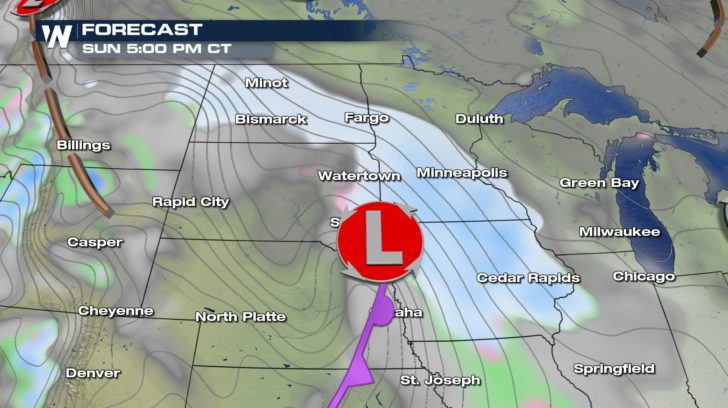 The good news is that this system doesn't last long. The low starts to fizzle out and snow is over by lunchtime on Monday. High pressure behind the low drops in and helps to clear things out. That high will also shift east and help to pump in more southerly winds and warm the region up.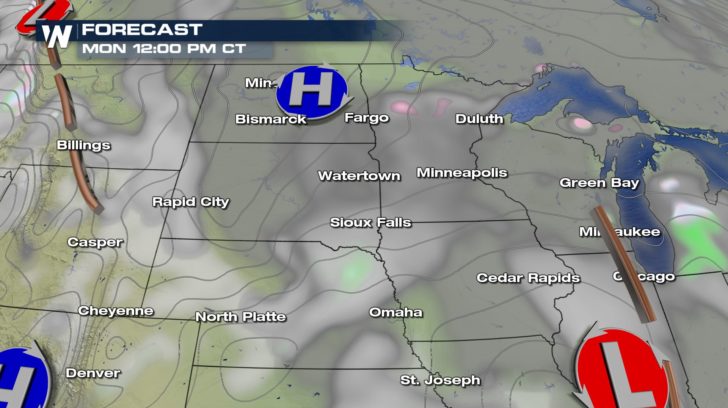 Though many of us many roll our eyes at the talk of any snow, this system will at least be quick and not as intolerable when it comes to snow totals. Widespread, most will see between 2 to 5 inches but some areas could see as much as 6 inches.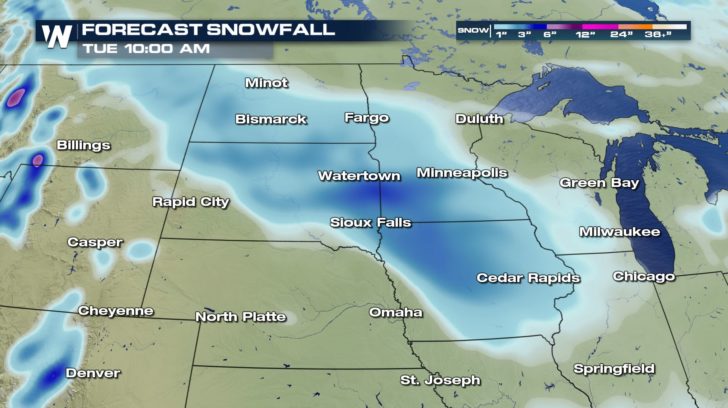 For WeatherNation, Meteorologist Kate Mantych.