Parts of the Midwest just had a storm that put down some healthy snow totals.  Right on the heels of that storm, there's another weather system that will bring even more snow to some of the same areas. Winter Weather Advisories have been issued for parts of Kansas, most of Nebraska, and northern Missouri.  Parts of Iowa, South Dakota, and Minnesota are also included in the advisory.  A Winter Storm Warning has been issued from southern Minnesota all the way to Duluth and northwestern Wisconsin.  Snow could be a bit heavier in this region.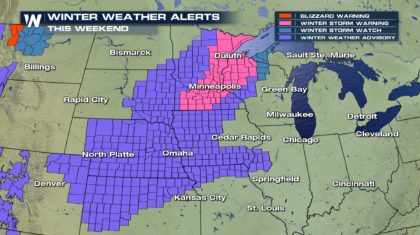 STORM IMPACTS:
Snow totals will be moderate in western Nebraska.  Three to six inches are expected there.  Eastern Nebraska will see slightly less snow, one to two inches.  Here are a snow forecast totals for a few select cities: Omaha:  1"-3" Sioux City:  4"-8" Sioux Falls:  4"-8" Minneapolis:  5"-11" Duluth:  8"-10"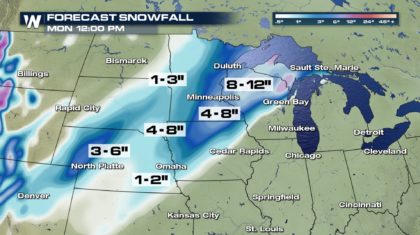 We also have the possibility of seeing a bit of icing with this storm.  Anywhere from a trace to a quarter inch of ice is possible in a line from eastern Kansas, through southeast Nebraska, western Iowa, up through central Wisconsin into the Upper Peninsula of Michigan.  Although widespread power outages are not likely, black ice and glaze could form on roadways making travel extremely hazardous on Saturday.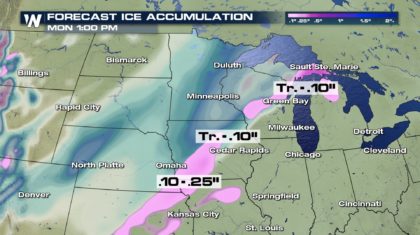 TIMING OF THE STORM:
It's basically a Saturday event.  Snow will begin in Kansas, Nebraska, and South Dakota on Saturday morning.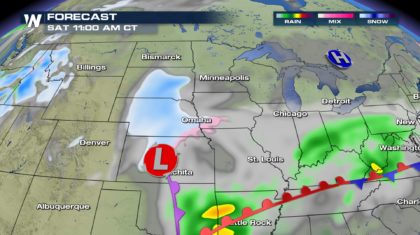 Saturday afternoon, snow will be ending in Omaha, but ramping up in Minneapolis.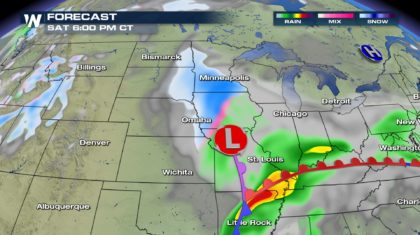 Overnight Saturday night, snow will come to an end in Minneapolis, and move into Wisconsin.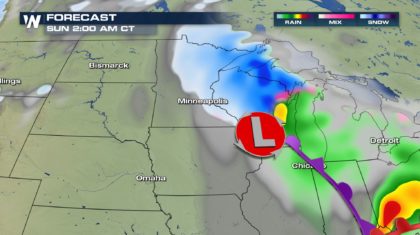 The snow will be gone by 9 AM Sunday morning, with sunshine moving back in for the day.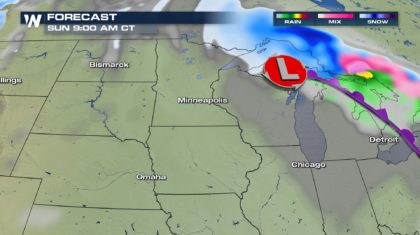 It's a fast moving storm that won't hang around for very long.  But another positive aspect of the system, temperatures won't be that cold.  Check out the Minneapolis and Omaha extended forecasts.  High temperatures will be at or above average for the next week.  And overnight lows will be cold, but very reasonable for late February and early March.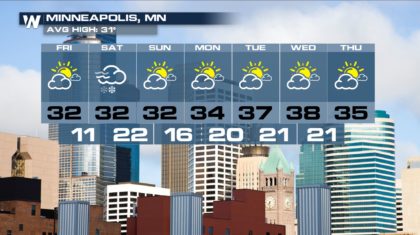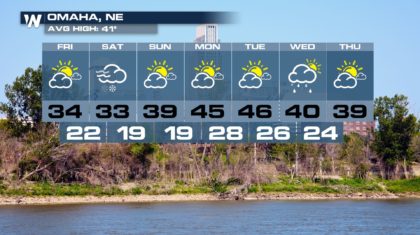 And you'll also notice a lot of sunshine in the forecast after Saturday.  Enjoy the snow, and then the beautiful weather after the snow falls. For WeatherNation:  Meteorologist Matt Monroe