A wet weather pattern has soaked portions of Kansas over the last 24 hours. These are the scenes this morning out of Ottawa, KS where nearly 9" of rain fell! The super soaker of a storm will likely drop another round of heavy rain over the next 1-2 days, as waves of energy remain in the forecast.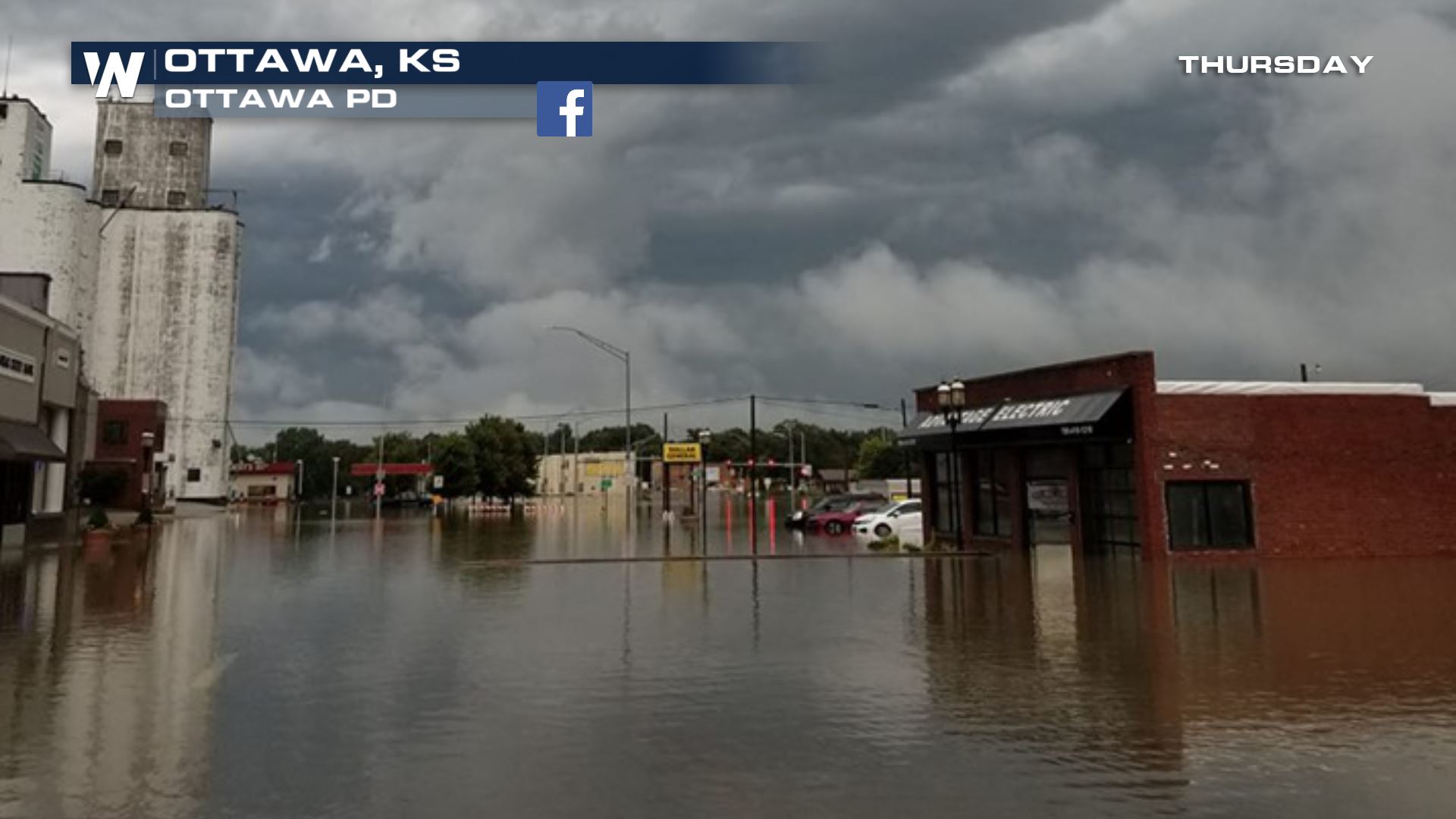 Here's a list of a few hard hit areas in Kansas. Lone Star was the big winner with rain totals exceeding 10" in just a 24 hour period. With such a large amount of rain falling in such a short timeframe, flooding will be a concern over the next many days in these areas.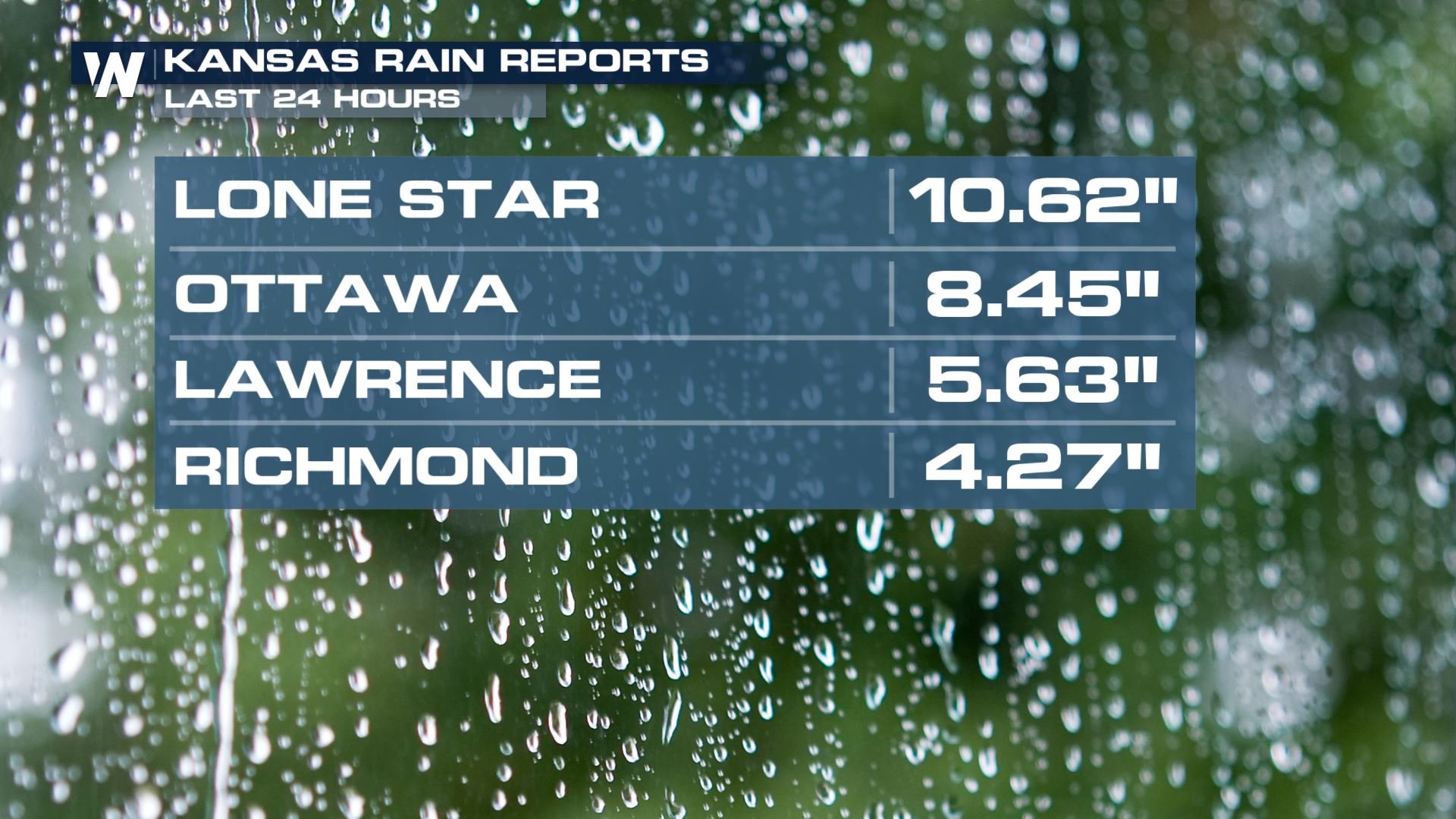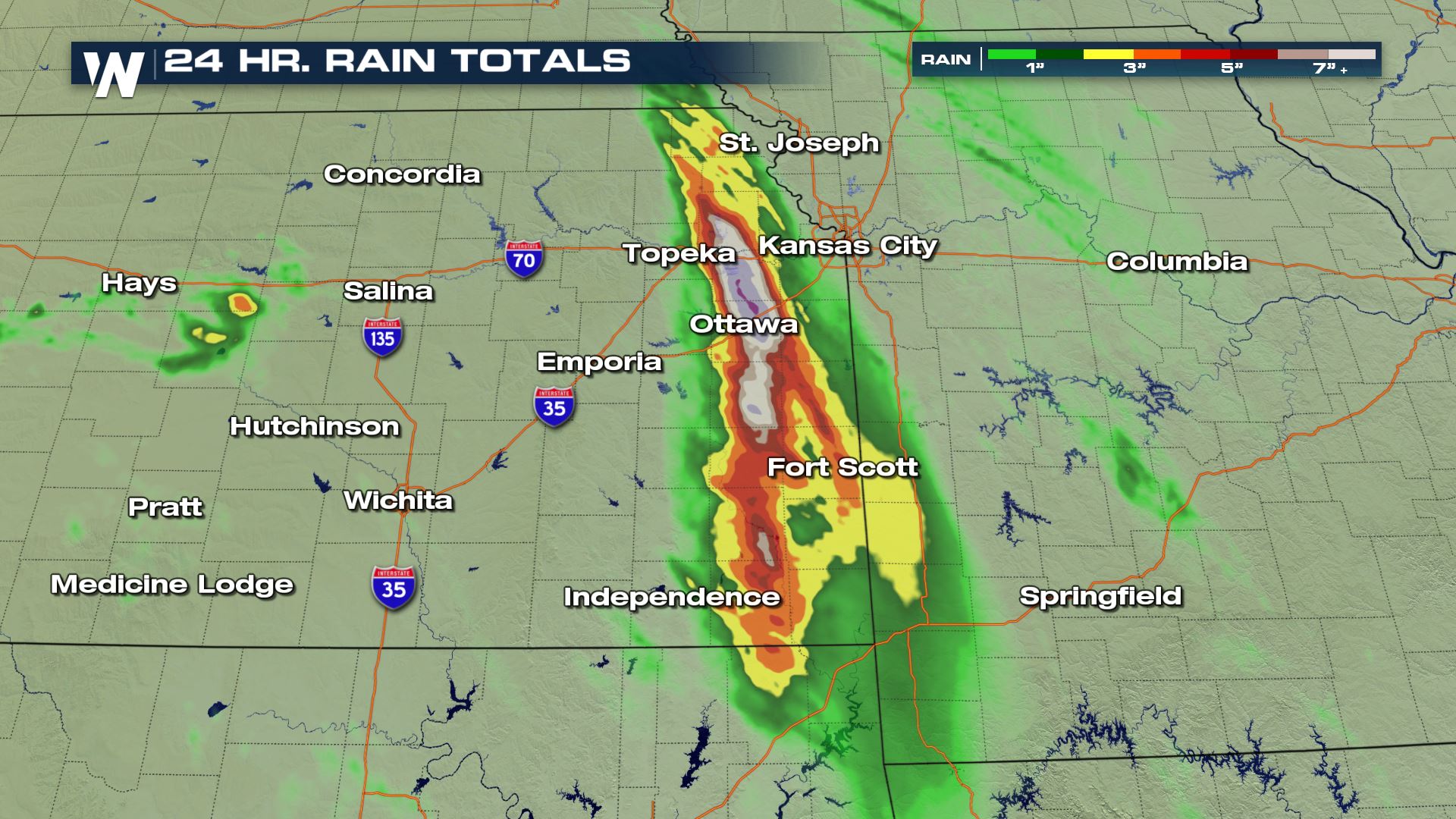 Flash Flood Watches will remain in place through the end of the week and into the weekend. The heaviest rain will likely be in eastern Kansas, western Missouri and northeastern Oklahoma.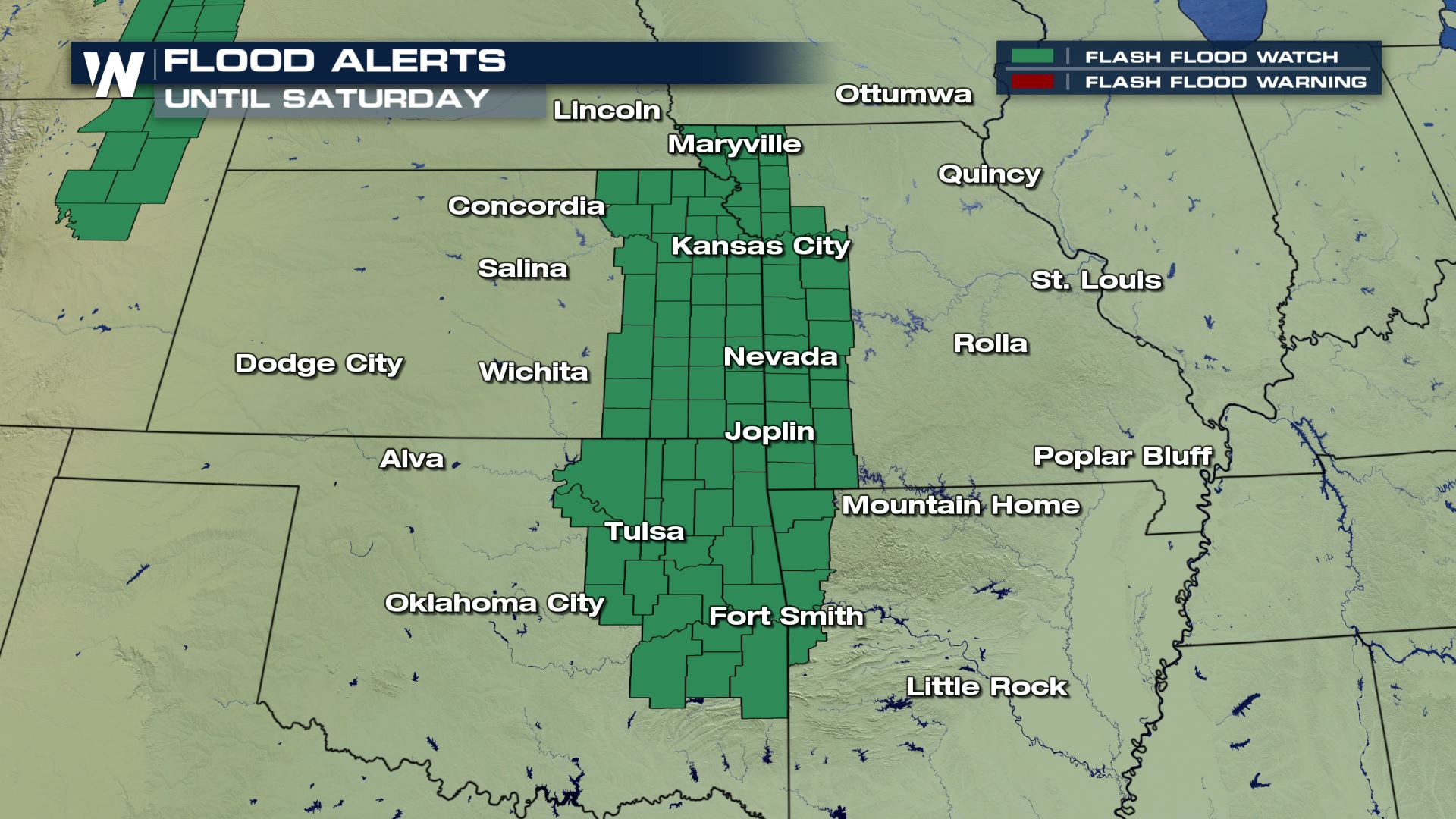 This is the outlook from the Weather Prediction Center, of the WPC, over the next few days. A moderate risk for excessive rainfall has been issued for the areas in the darker shade of green.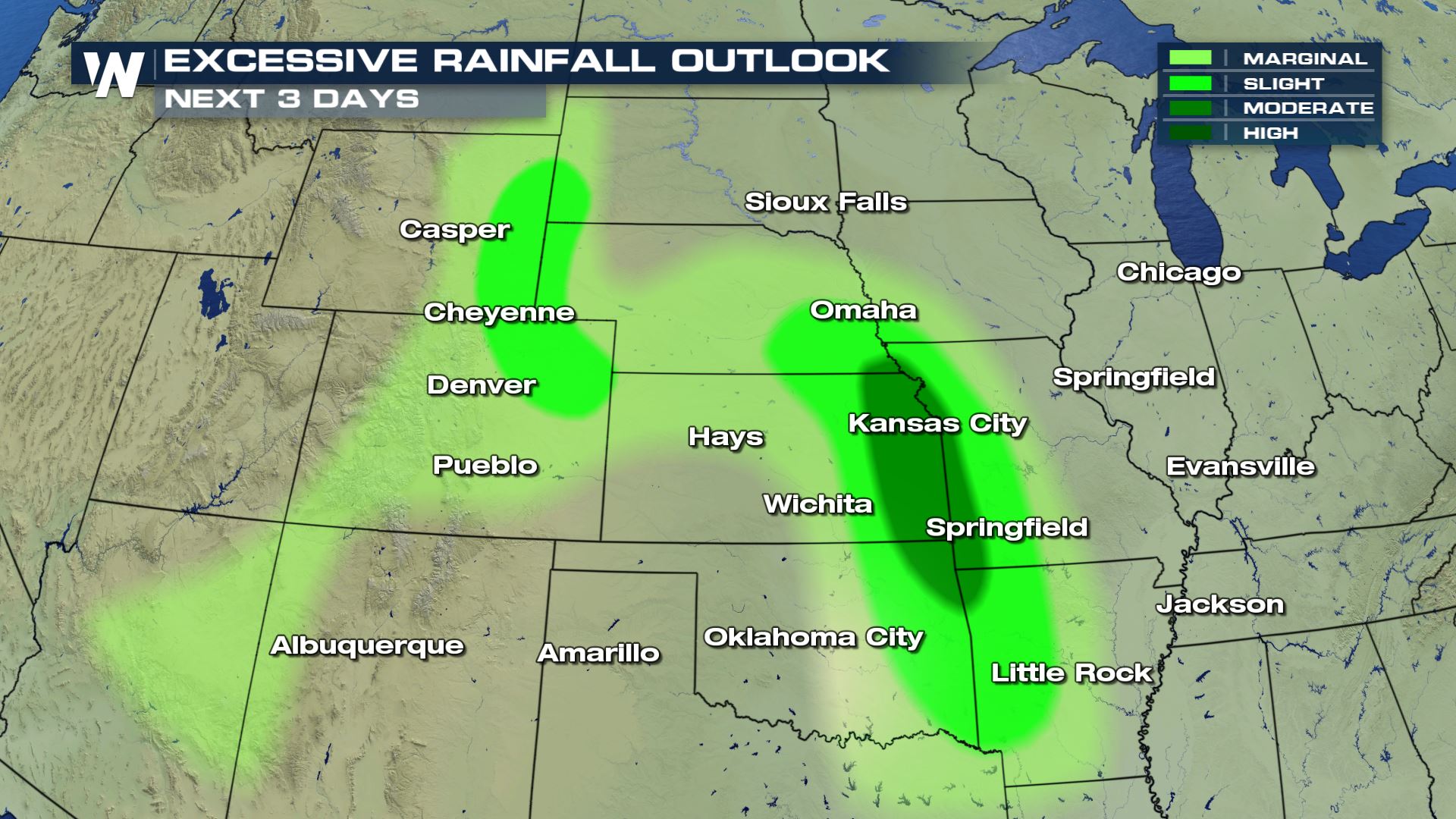 Forecast models are suggesting additional rain totals upwards of 7" through late Saturday just outside of Kansas City. We say it repeatedly at WeatherNation… "Turn Around, Don't Drown".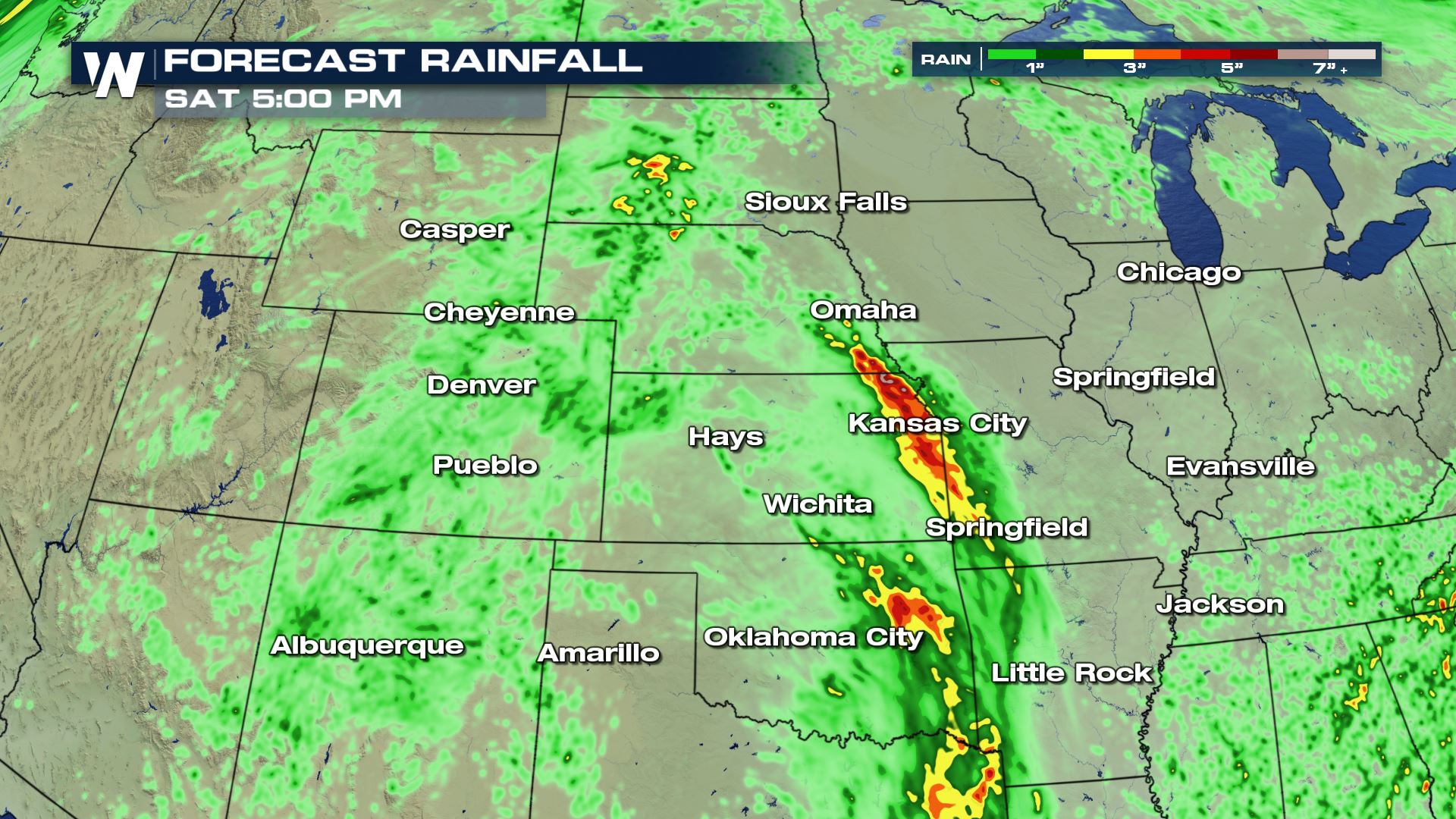 The forecast is calling for wet weather over the next many days for both Kansas City and Topeka!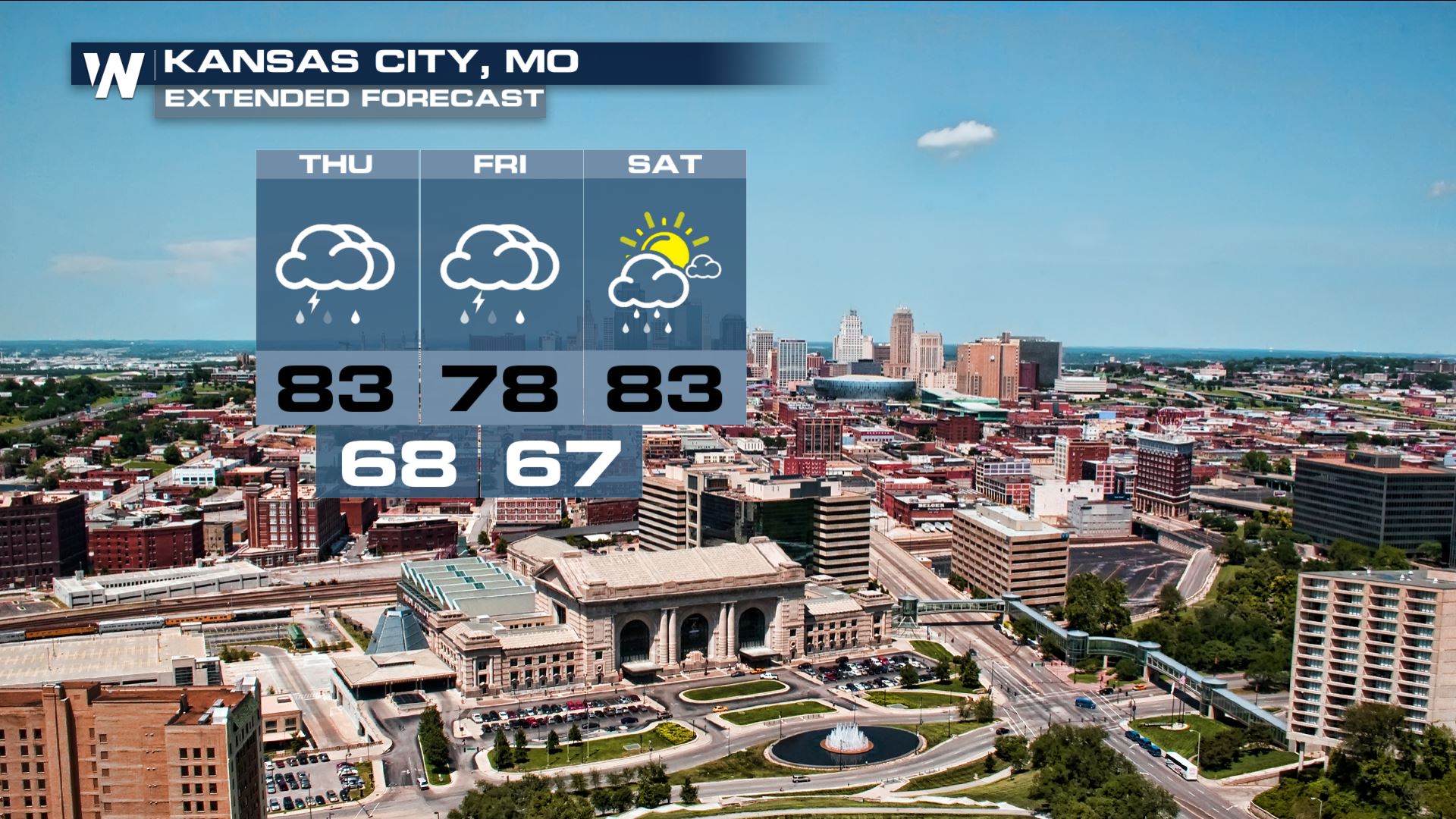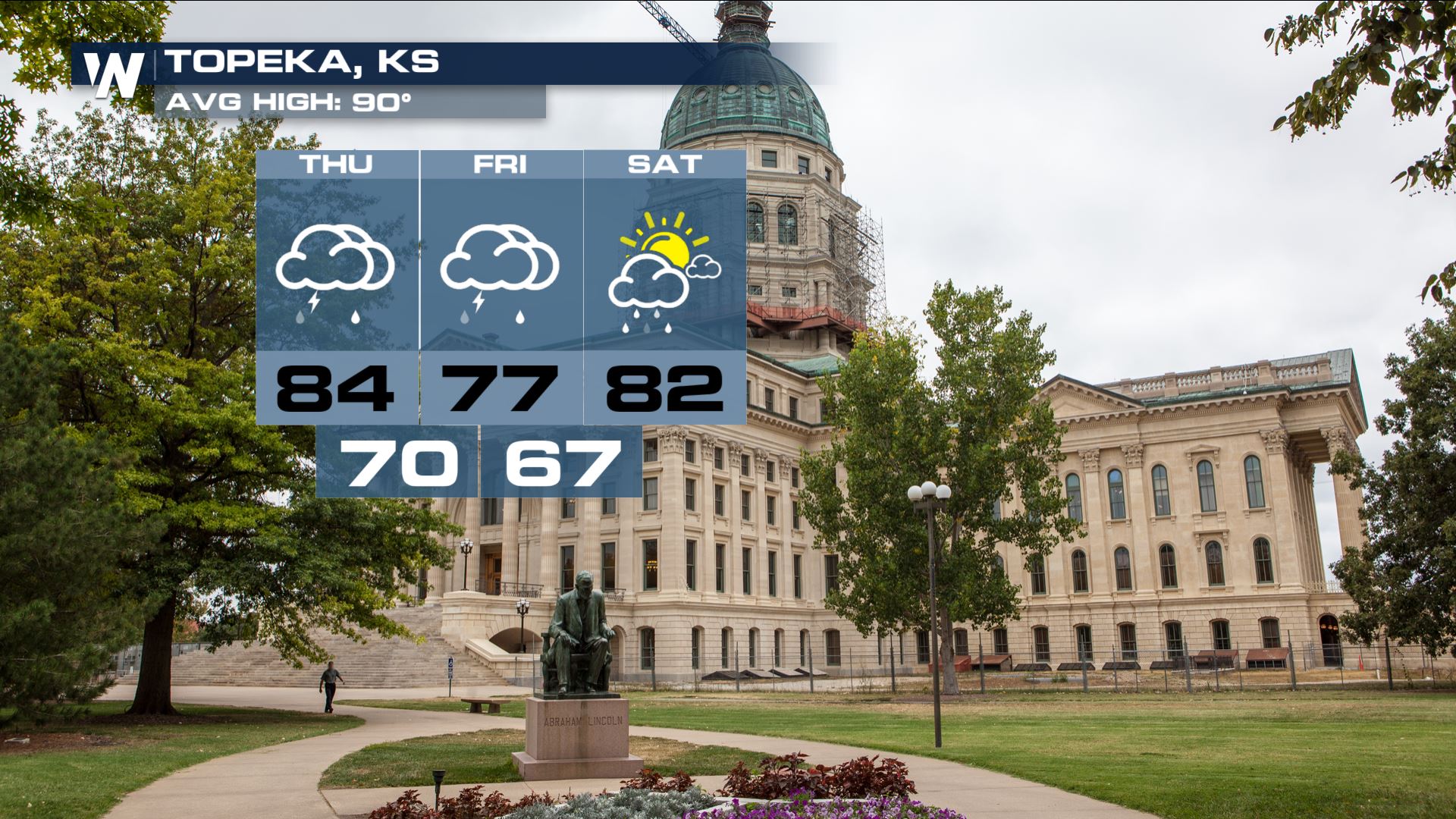 As always, forecasts are subject to change. For all the latest developments, stay tuned to WeatherNation. I'm
Meteorologist Greg Rule
.