Thanks to a slow-moving storm system, several rounds of showers and thunderstorms will impact the northern Great Plains and the Upper Midwest.  In fact, the forecast includes
several days of severe thunderstorms
. This comes on top of already saturated ground from earlier in the week.  A handful of cities in the Pacific Northwest and northern Great Plains witnessed record rainfall on Monday.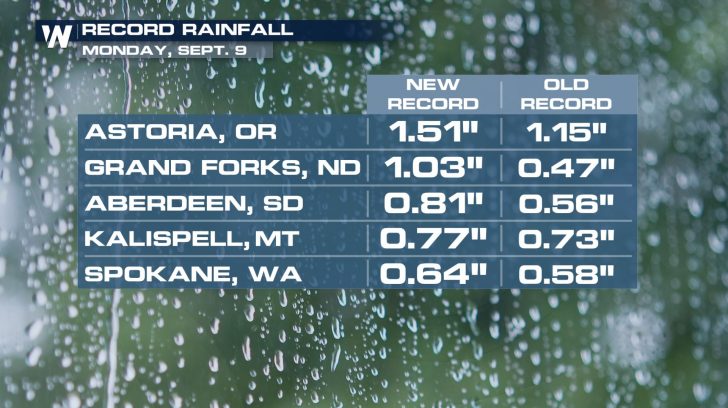 The city of Williston, North Dakota received so much rain during the first nine days of the month that September 2019 is now their wettest September on record!
Looking ahead, the risk of excessive rainfall will impact many northern states through at least Thursday.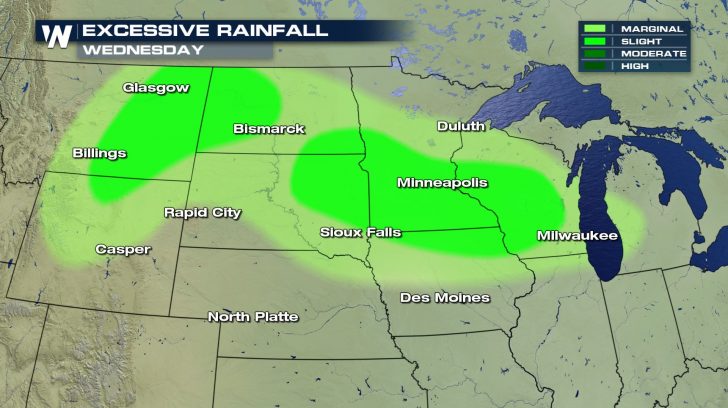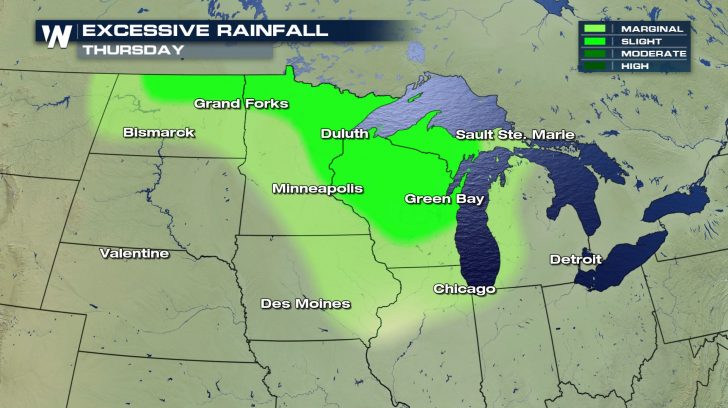 The potential for several inches of rainfall exists.  The heaviest rain will likely fall in a corridor roughly extending from southern South Dakota through southern Minnesota into western Wisconsin.  Some communities may exceed 6 inches of rain by the time the front exits the region.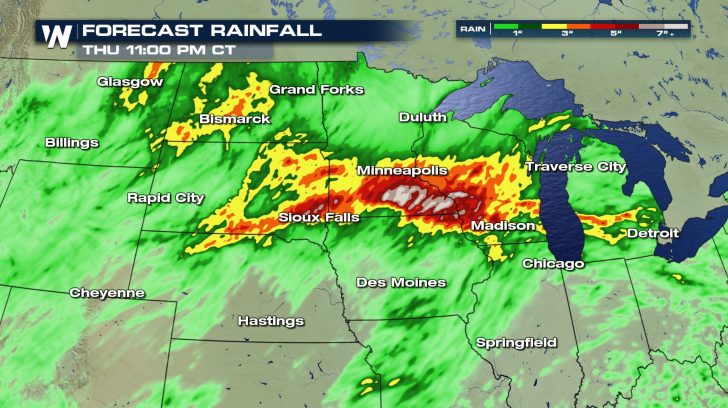 Because of the already saturated ground and impending additional rain, Flash Flood Watches remain in effect near Sioux Falls through Wednesday morning.  Flood Watches have been posted in northeastern Montana through Thursday morning.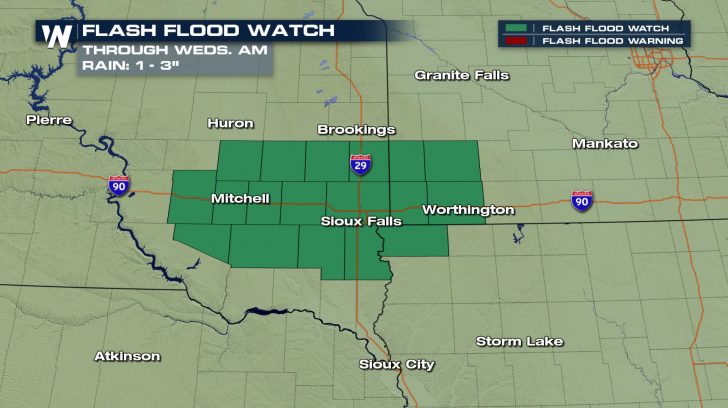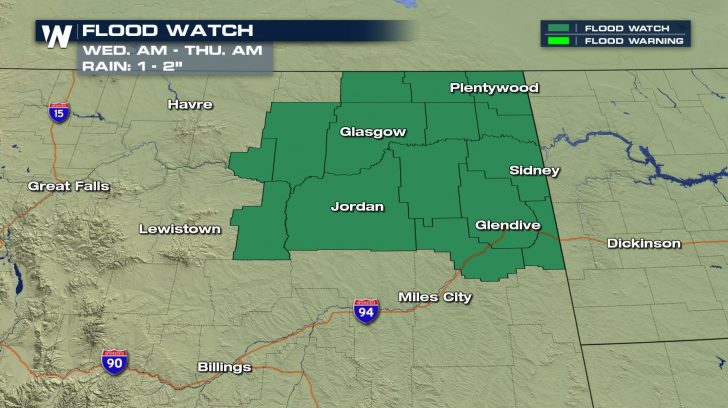 Behind this storm system, another dip in temperatures is expected.  For a look at the ups and downs in the Midwest forecast,
CLICK HERE
.