For areas in the southwest, a much needed and much welcomed rain fell across the area over the last few days. Record rain was reported throughout cities in both Arizona and Nevada from Wednesday afternoon! Las Vegas, NV picked up .67" of rain, shattering the previous daily record of just .26"! Arizona also had record breaking rainfall, with Kingman reporting .83" from Wednesday.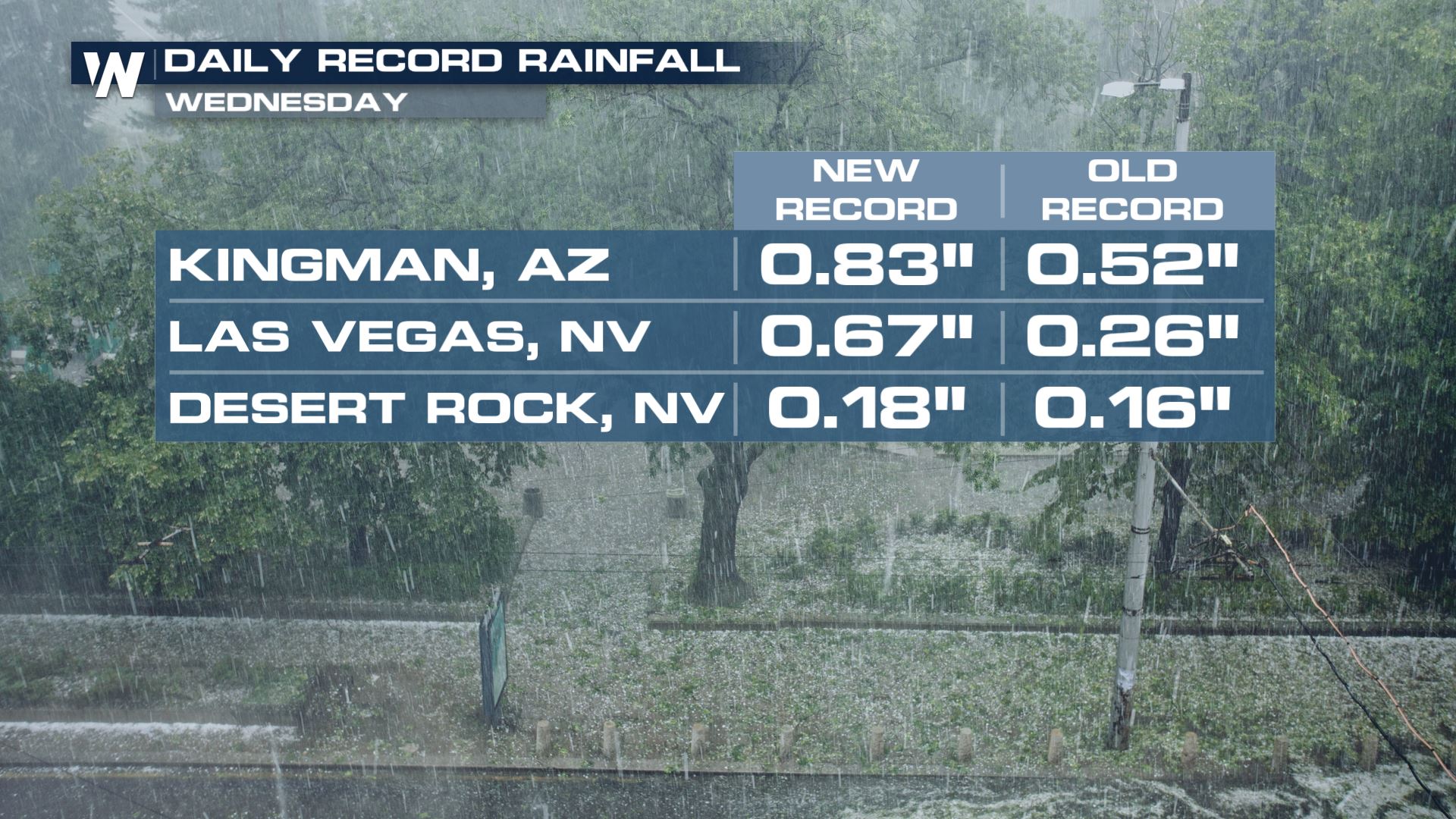 As moderate to heavy rain remains in the forecast for Thursday, widespread flash flood alerts will remain in the area through the afternoon hours.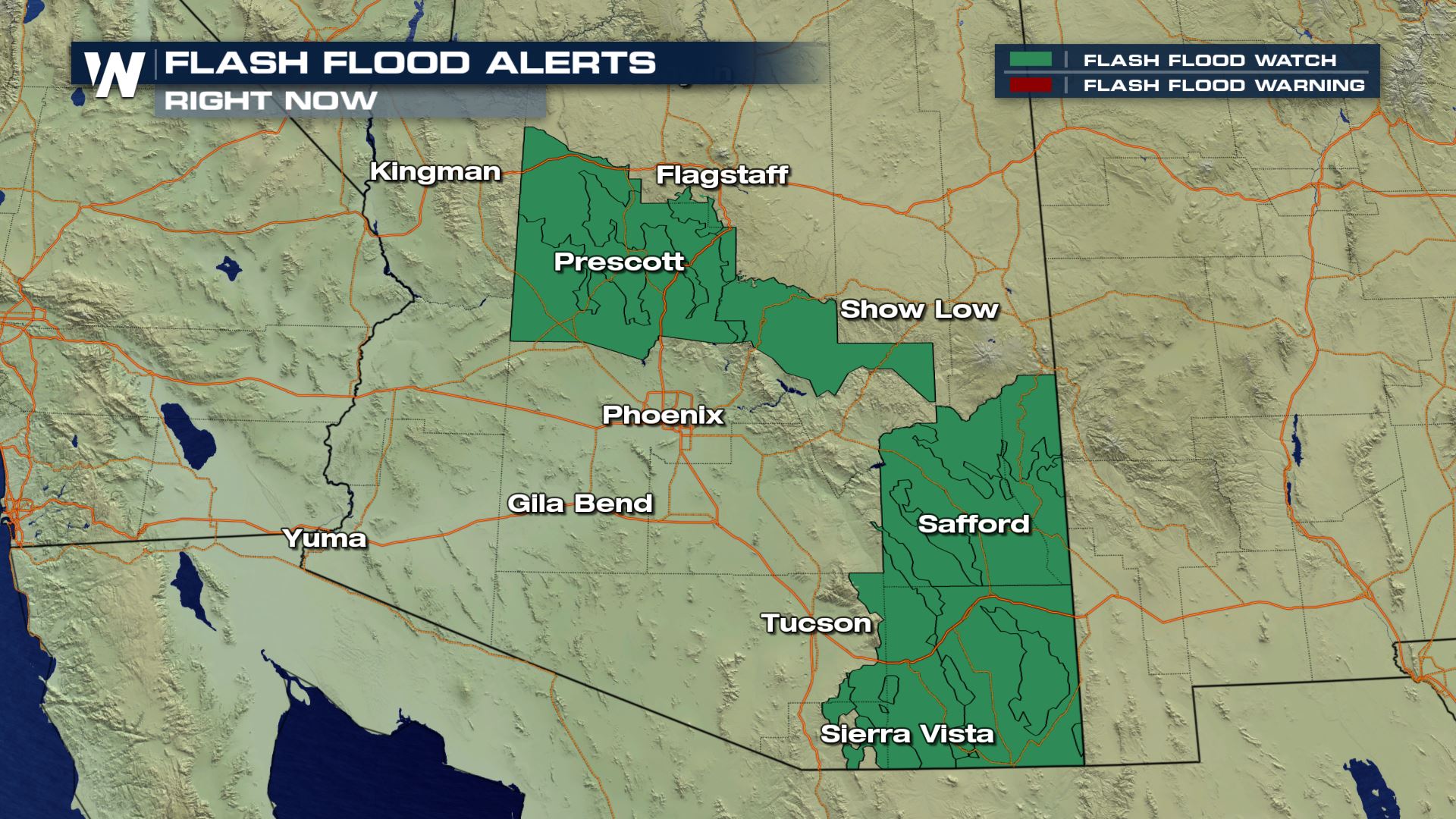 Here is the expected timing of rain throughout the region for late Thursday morning into early Friday. Lower elevations will continue to see widespread showers as a moist southwesterly flow pushes moisture into the area.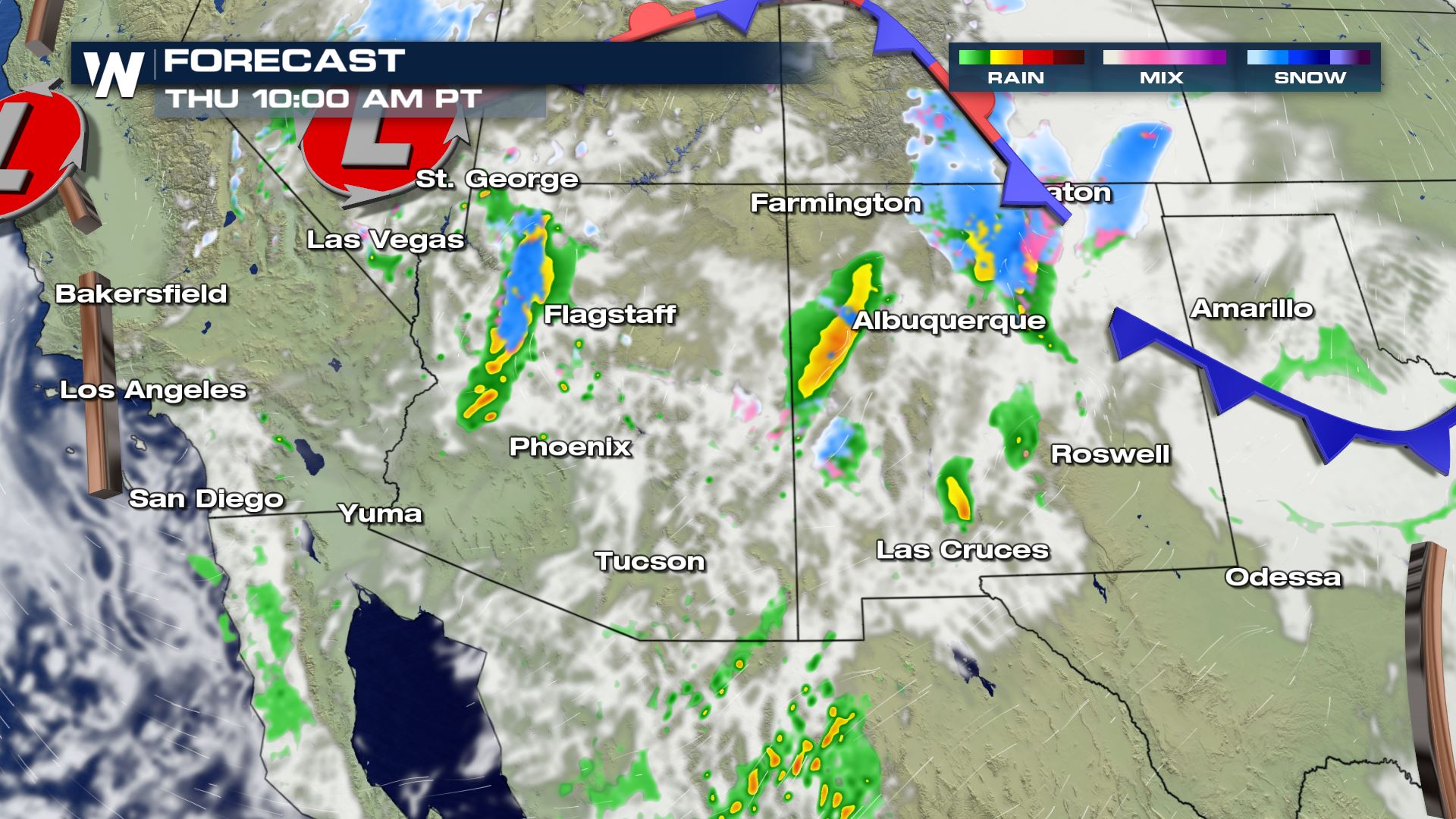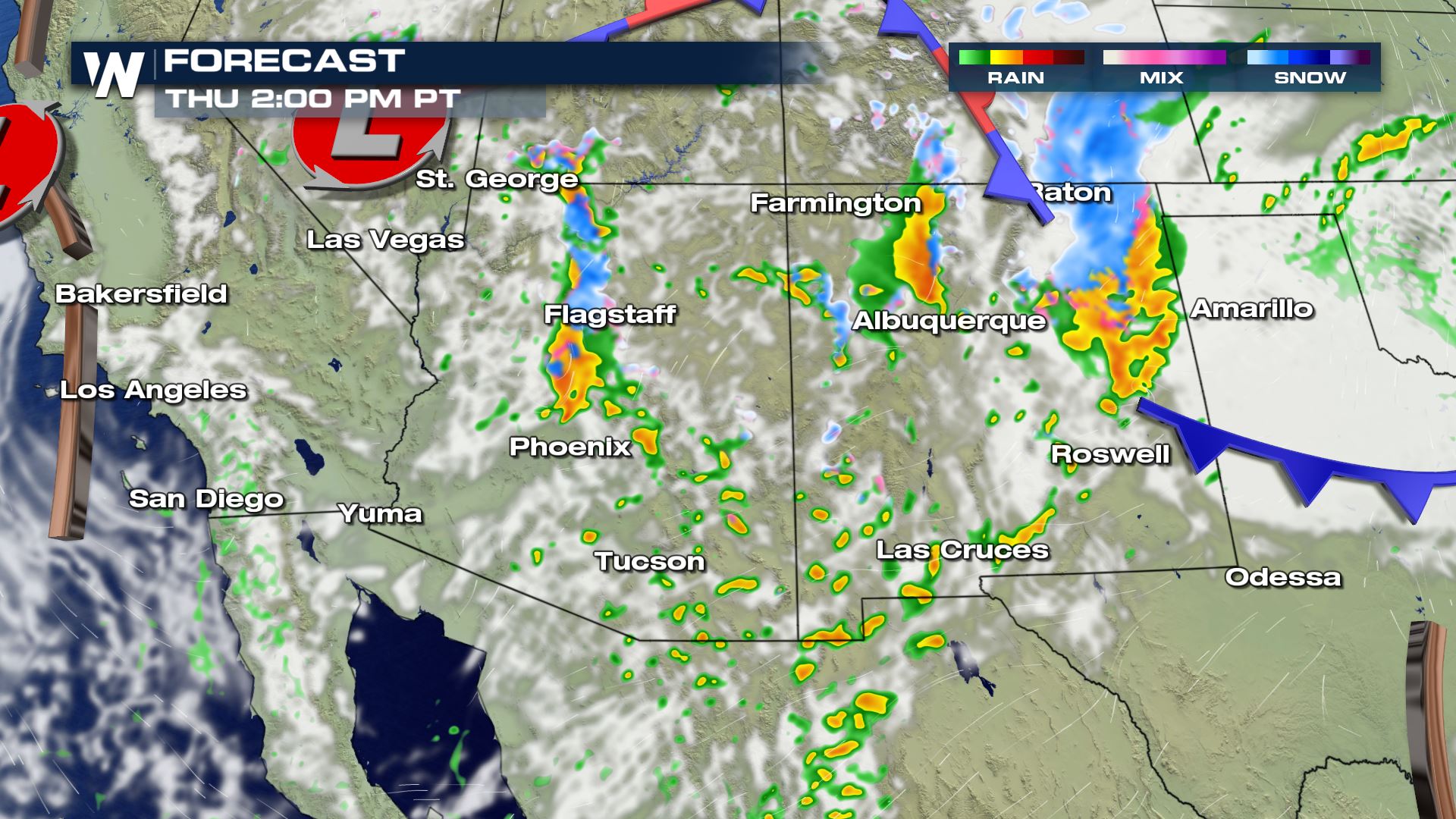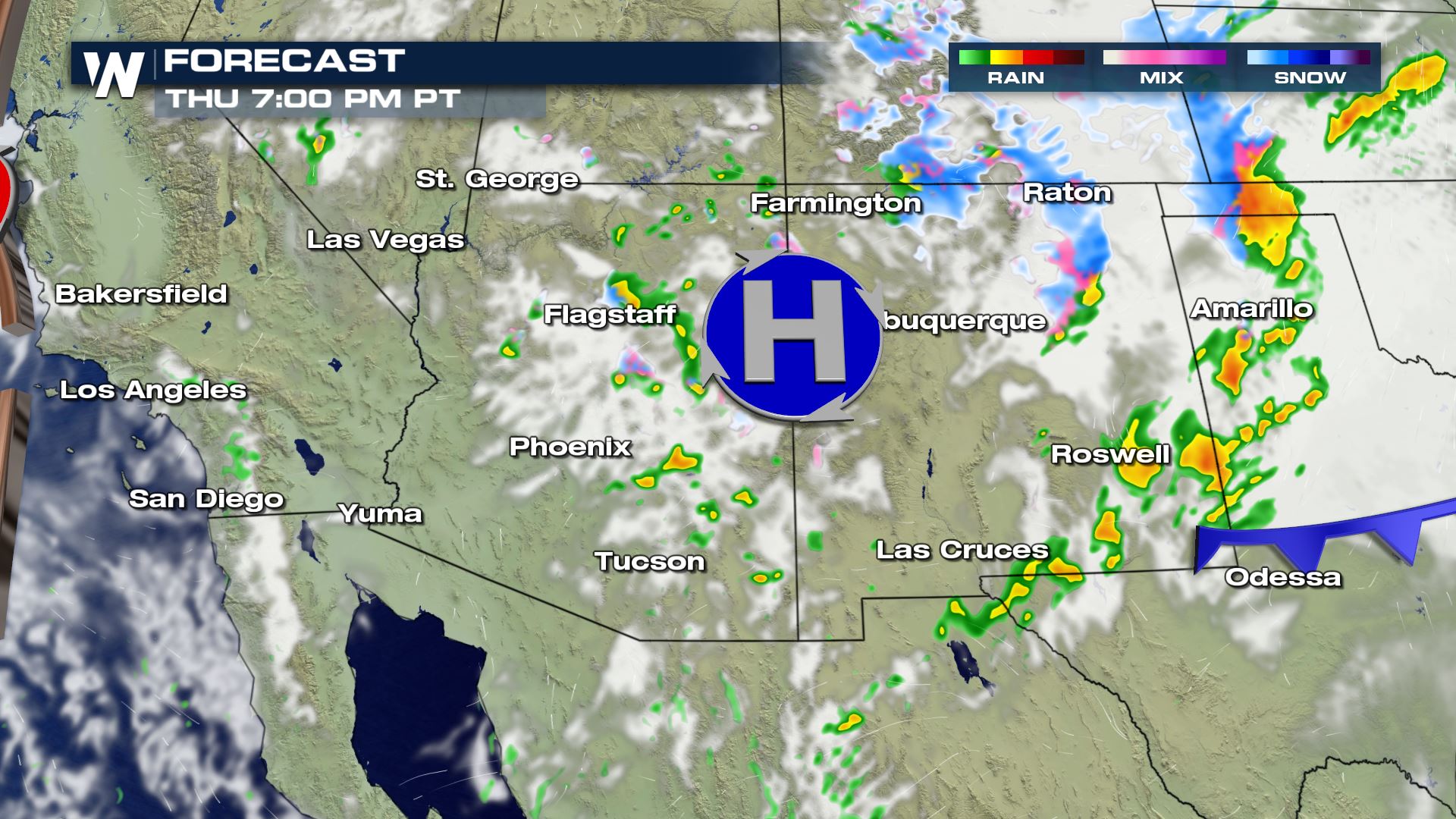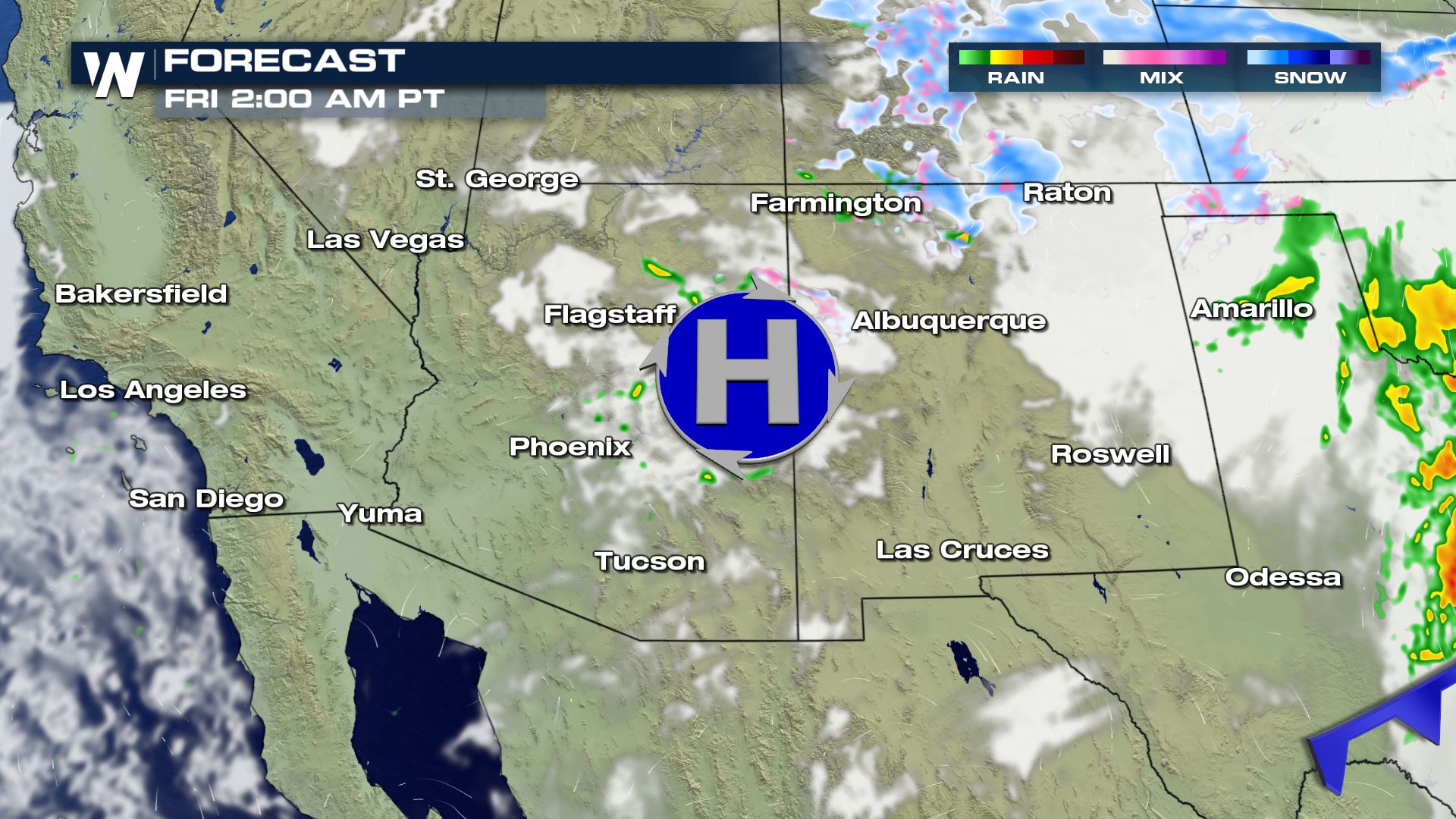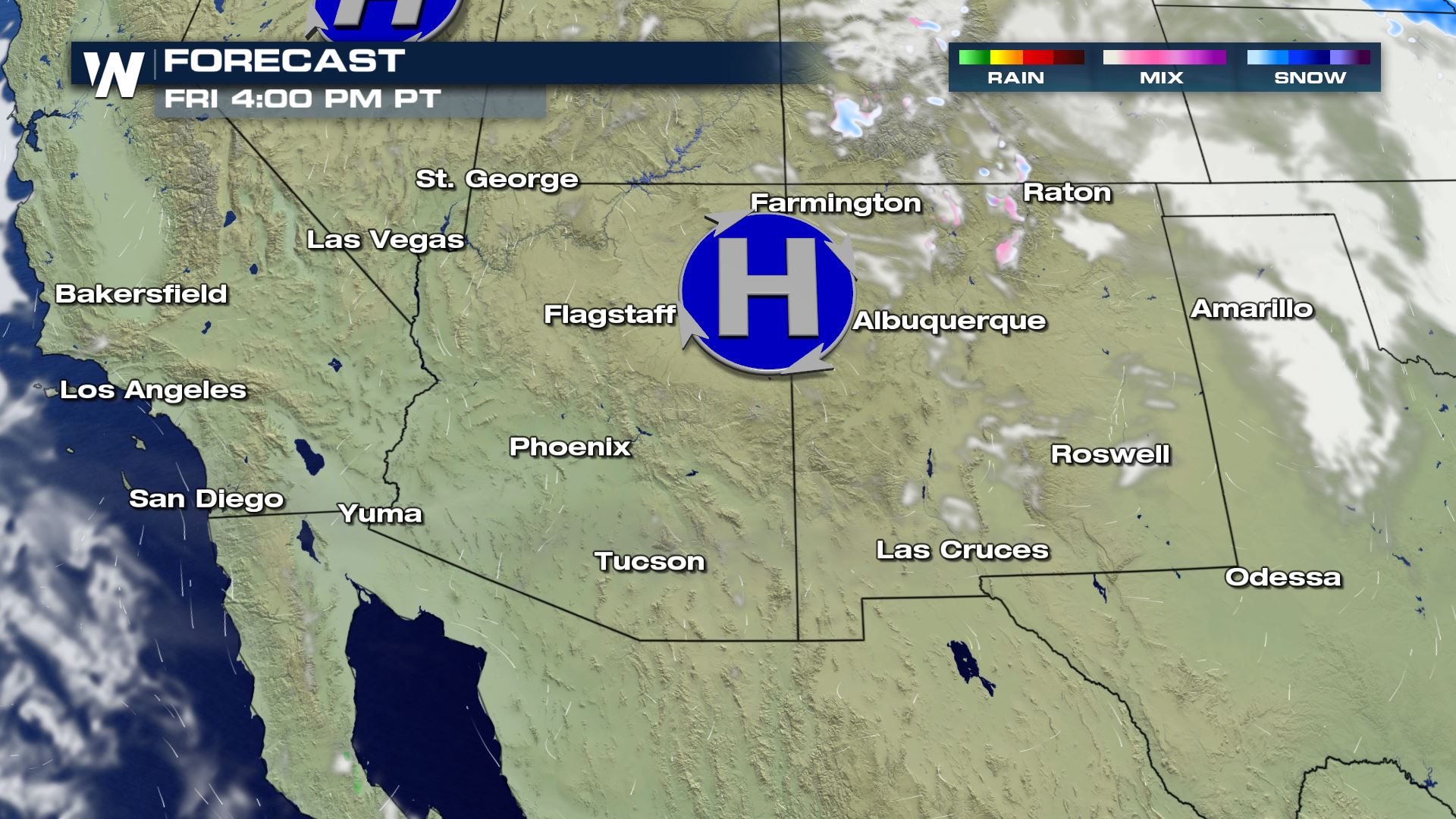 Additional rainfall will likely add up to less than an inch of accumulation over the next 24 hours, as the bulk of the shower activity fell over the last 24-48 hours.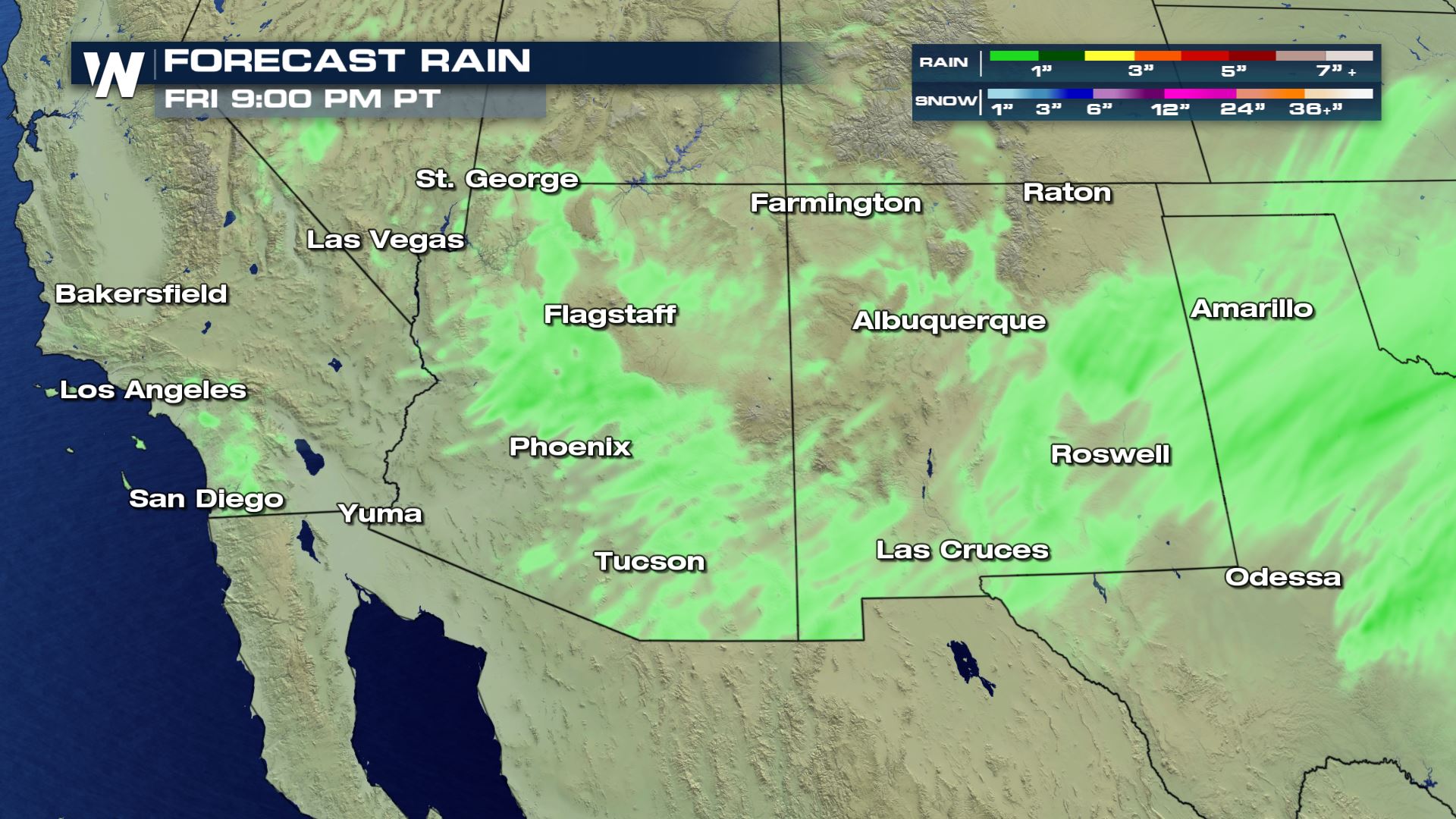 Despite the rain, Extreme ( red ) drought conditions have been added the southwest region.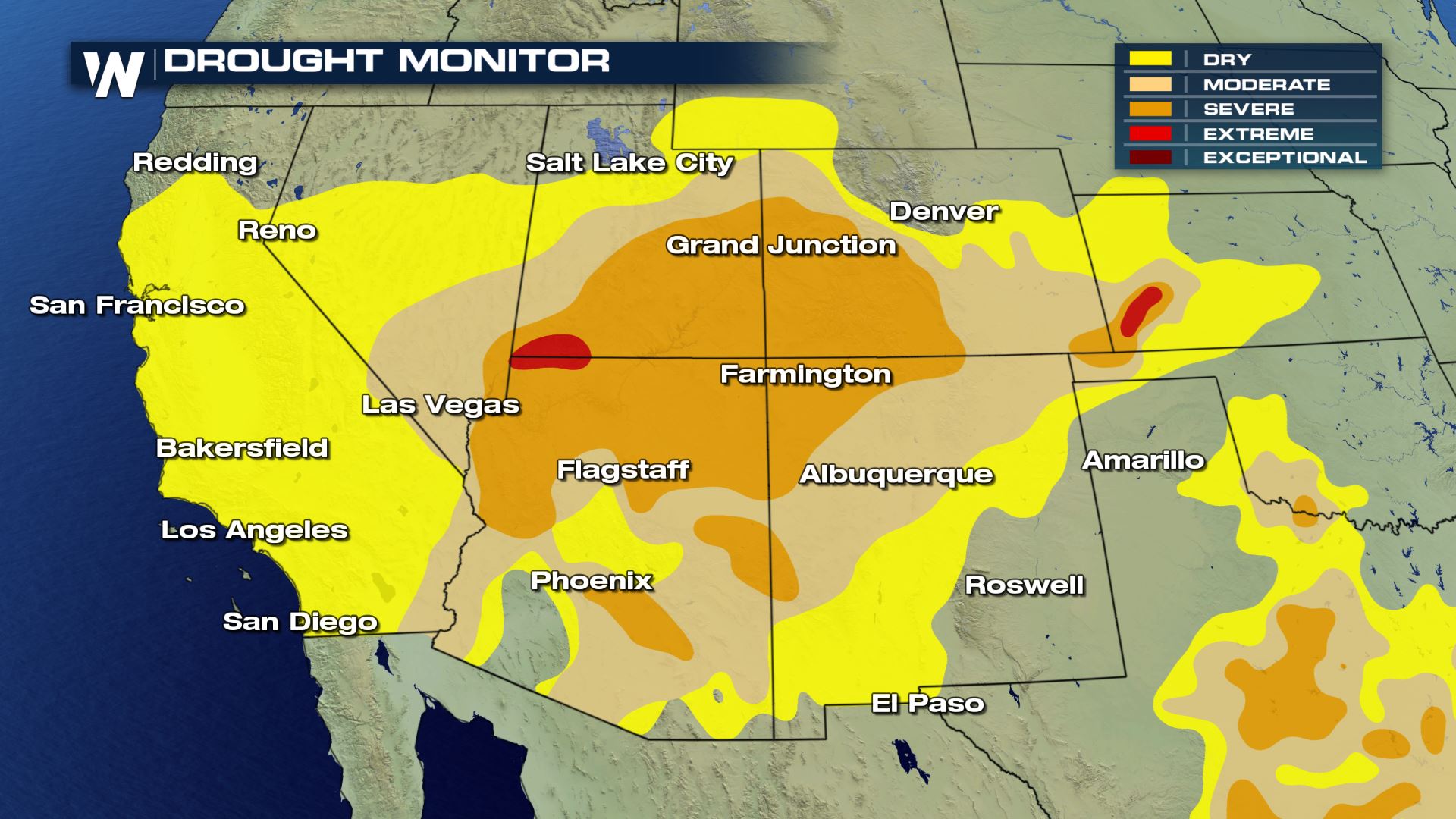 Residents in Phoenix, AZ can expect showers through Thursday afternoon, with a drier weather pattern setting up for Friday and into the weekend.