The first named storm of the 2023 Atlantic hurricane season was a tropical storm for less than 24 hours. Arlene has now weakened to a post-tropical cyclone. This system will continue to move south and no further advisories will be issued from the National Hurricane Center.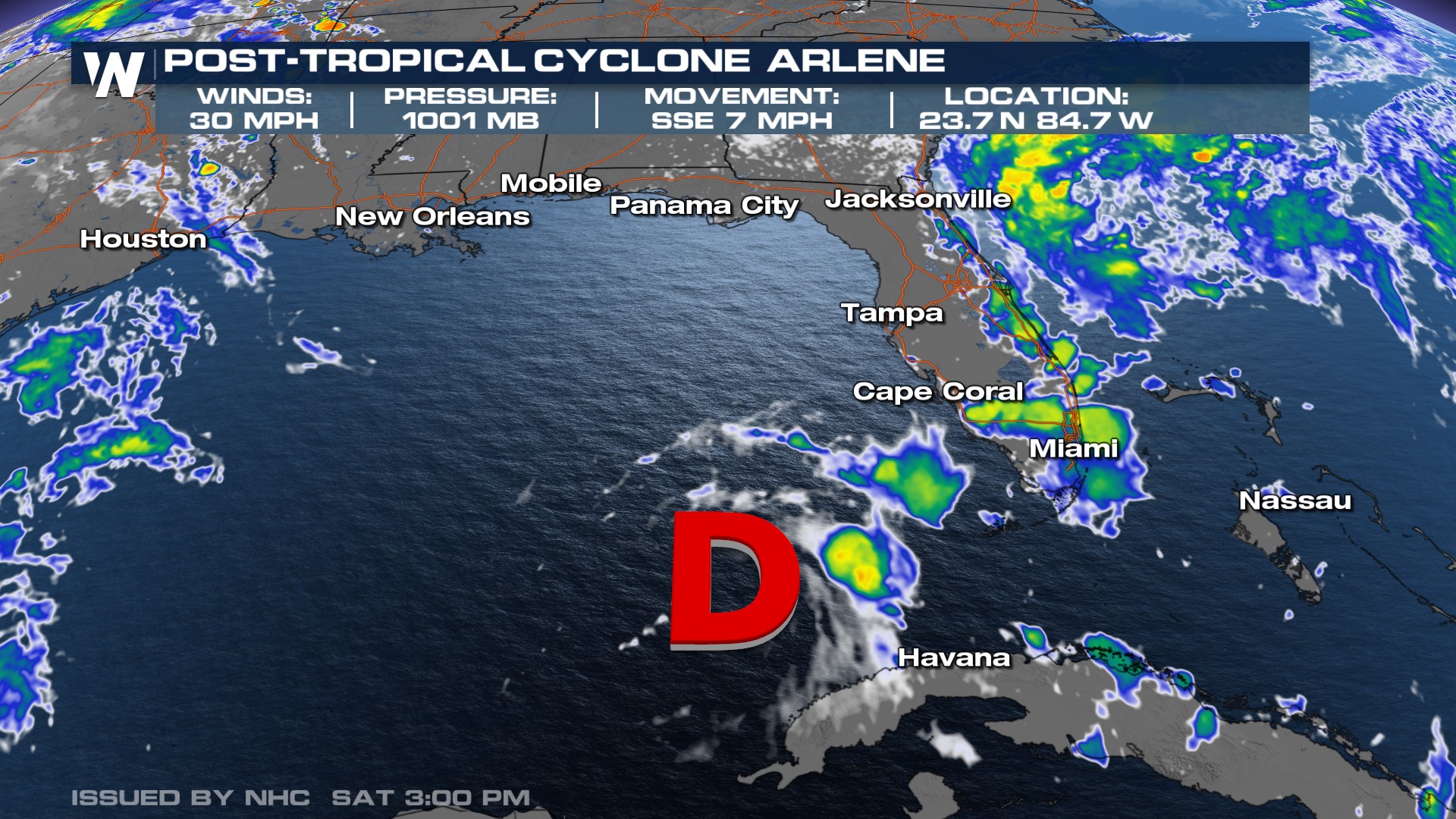 There are currently no other areas of interest for potential tropical activity in the Atlantic basin at this time, either.
Southern Florida can continue to see heavy rain Sunday as lingering moisture from what's left of Arlene moves over the Keys and south Florida and interacts with the sea breeze. Scattered showers and storms, some with torrential downpours, are likely again Sunday afternoon. However into Monday as the system moves into the Atlantic, dry air on the west side of the low will wrap in and give a brief dry day with minimal storms.
Generally, Florida's soils can handle this amount of moisture, but isolated flooding is possible especially in southeast Florida. Heaviest totals could be 2-4" by the end of the weekend.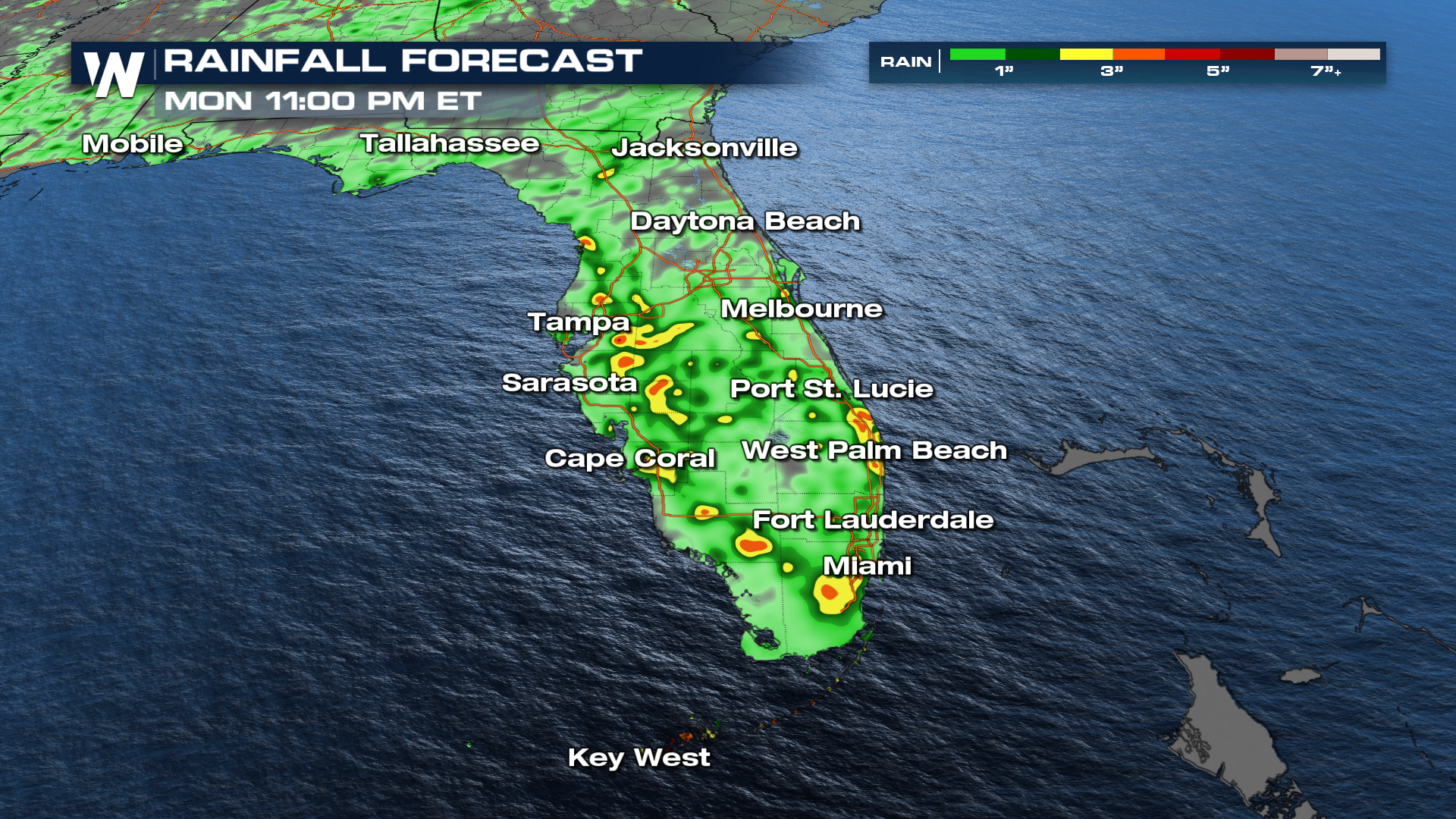 As a result, the Weather Prediction Center (WPC) has highlighted the risk for excessive rainfall in Florida and a flood watch is in effect through Sunday for southern Florida for 1-3" of rain, with 4"+ possible in localized areas.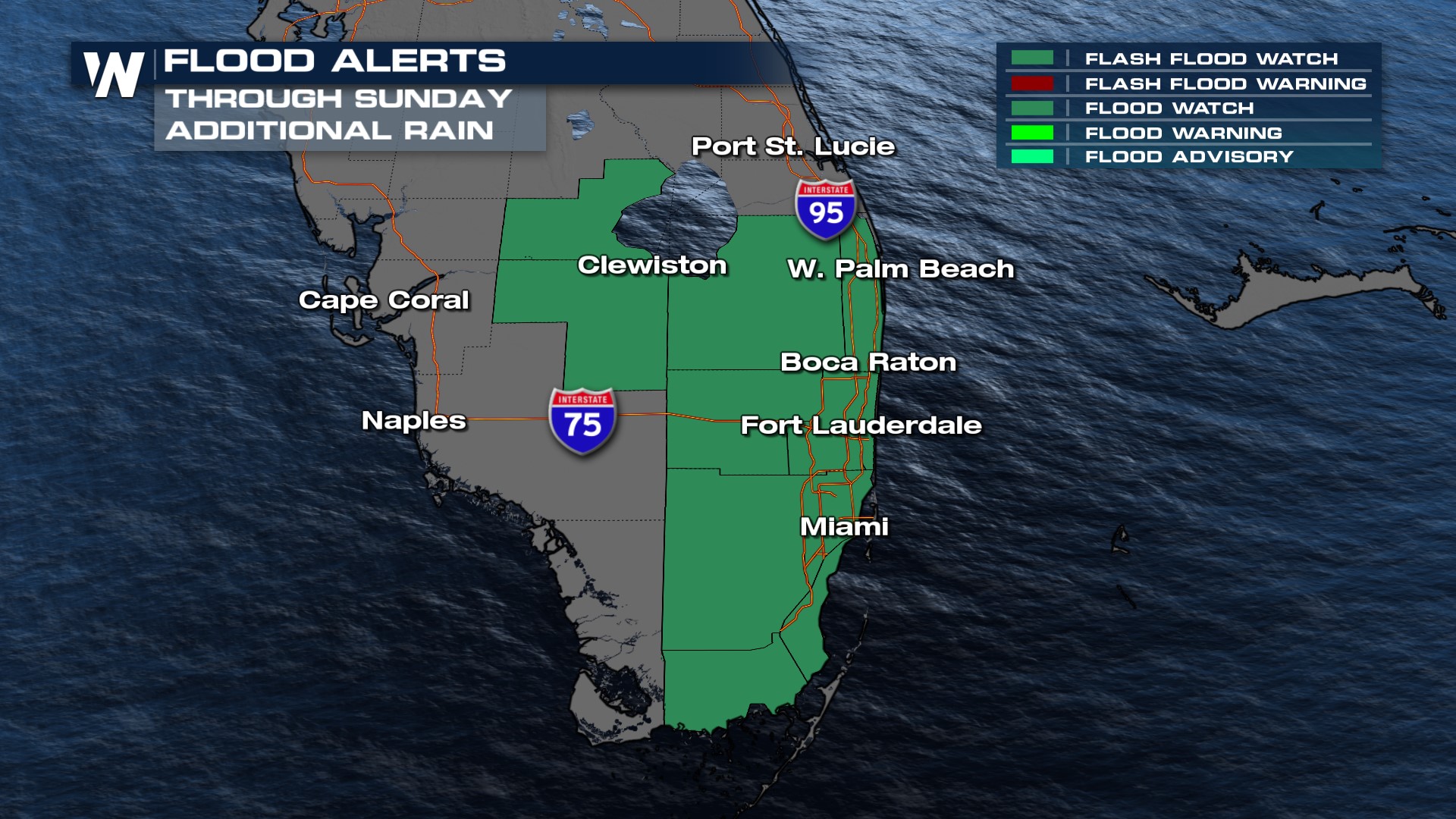 Due to wind from a combination of differing pressure systems, waves will be higher and surf will be rough along Florida's east coast and southeast Georgia Sunday. Be careful if you plan on going to the beaches, or wait until later when the rip current threat lessens. Even strong swimmers can be swept out to sea in a rip current.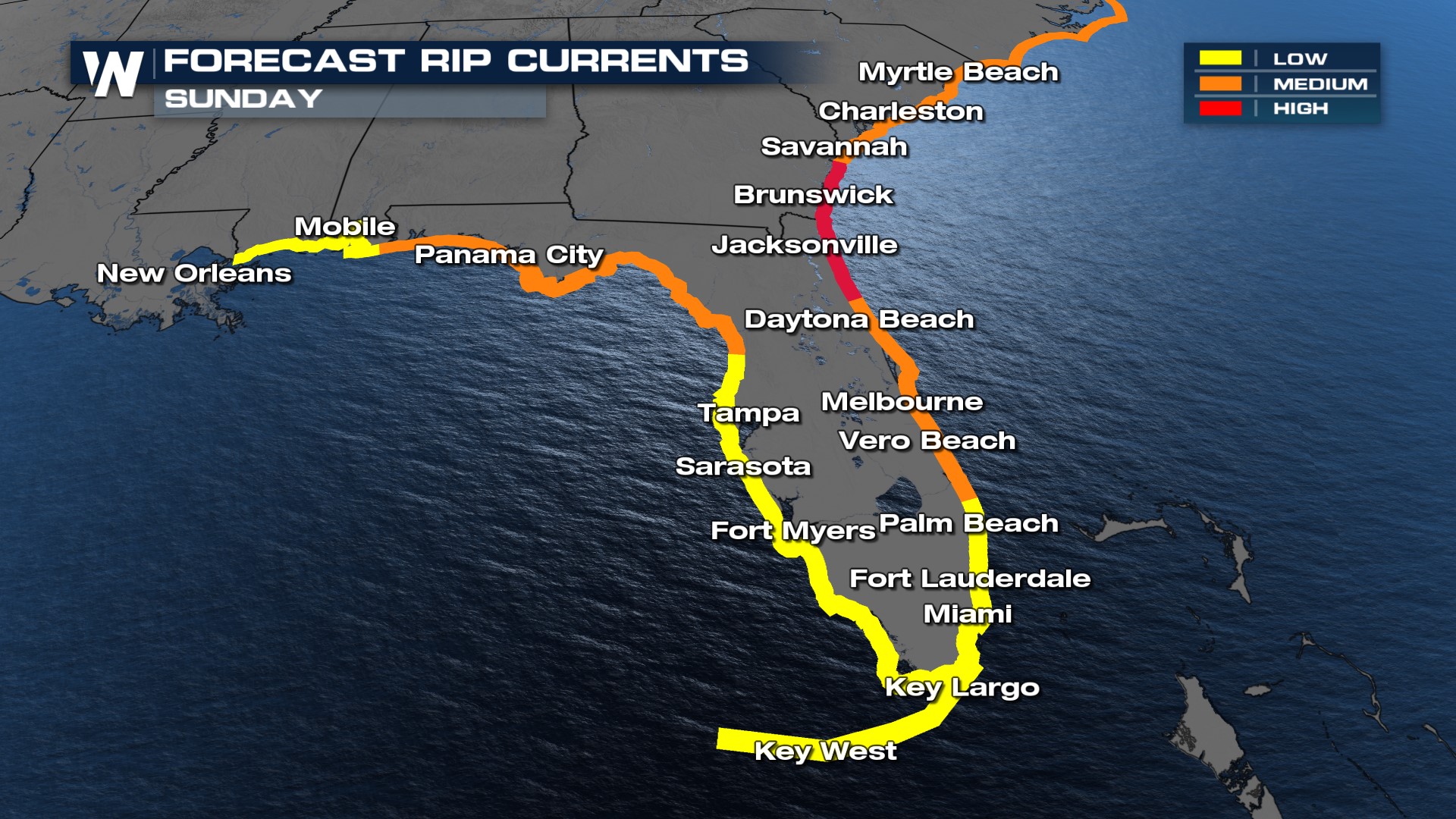 For more on the wet weather forecast in the Sunshine State and for eyes on the Gulf, stay with WeatherNation for the latest forecast information.