SEVERE OUTLOOK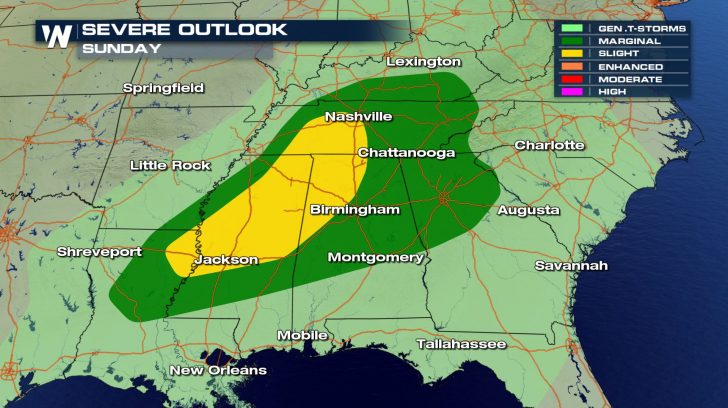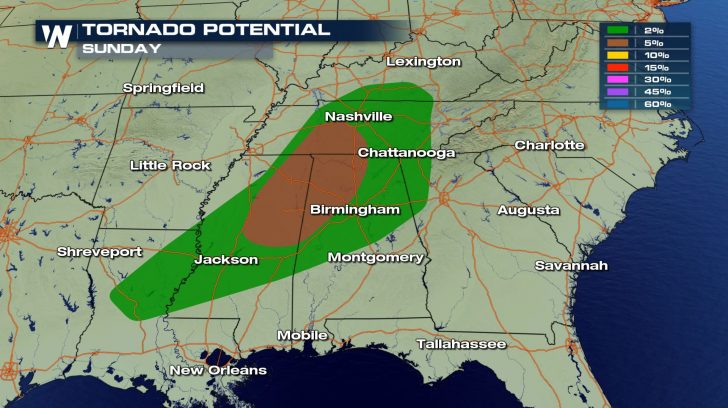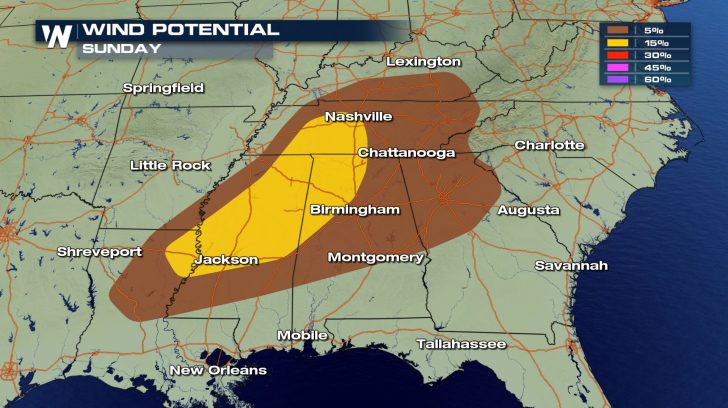 Areas in the southeast will have a severe weather threat for today. The main threats will be the risk for damaging winds and isolated tornadoes. Winds could reach up to 70 mph within some of these storms.
FORECAST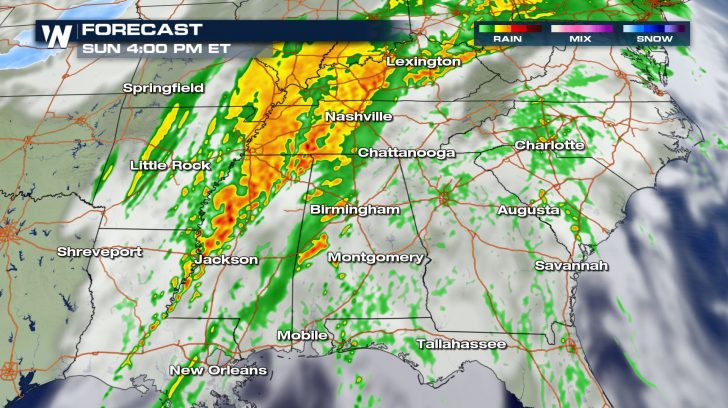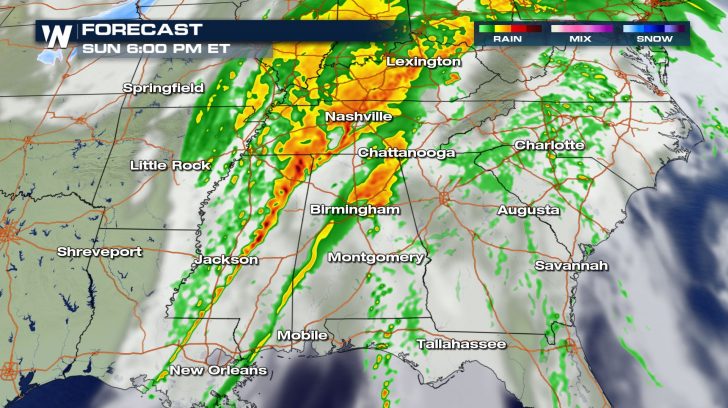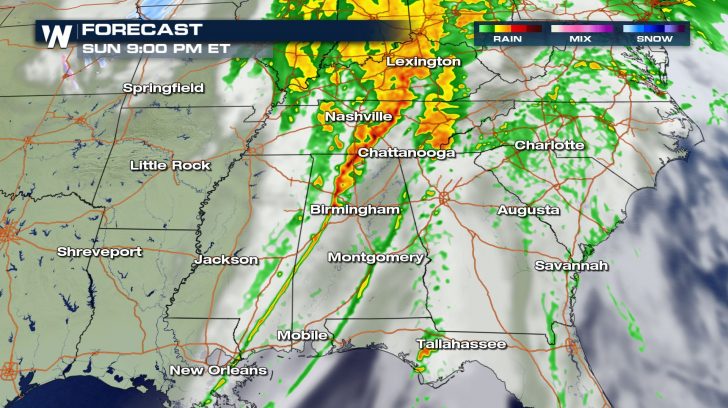 Storms will likely start up around 3 PM and last until 9 PM. These storms could also come with heavy downpours, so ponding on roads might be possible. Low visibility could also be possible so drive slowly through these storms.
FORECAST RAINFALL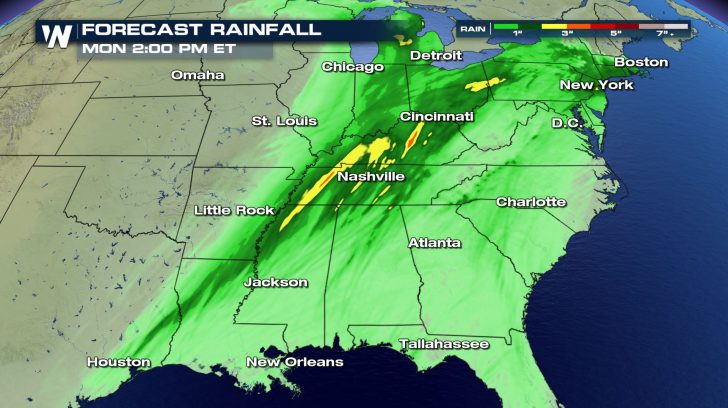 Rainfall totals will not be extremely high but up to 3 inches will be possible, especially through northern Mississippi, Tennessee, and Kentucky.