Flash flooding occurred in several cities and towns in southeastern Mississippi late Thursday. The National Weather Service began issuing Flash Flood Emergencies for a number of counties due to the rapidly rising water. *Dated Tweet* https://twitter.com/NWSJacksonMS/status/1078452082213036032 The National Weather Service reserves the terminology 'emergency' for the direst of situations. In this case, the quickness of the rising water prompted the flash flood emergency to be issued. Our field correspondent Brandon Clement saw the scene unfold before him: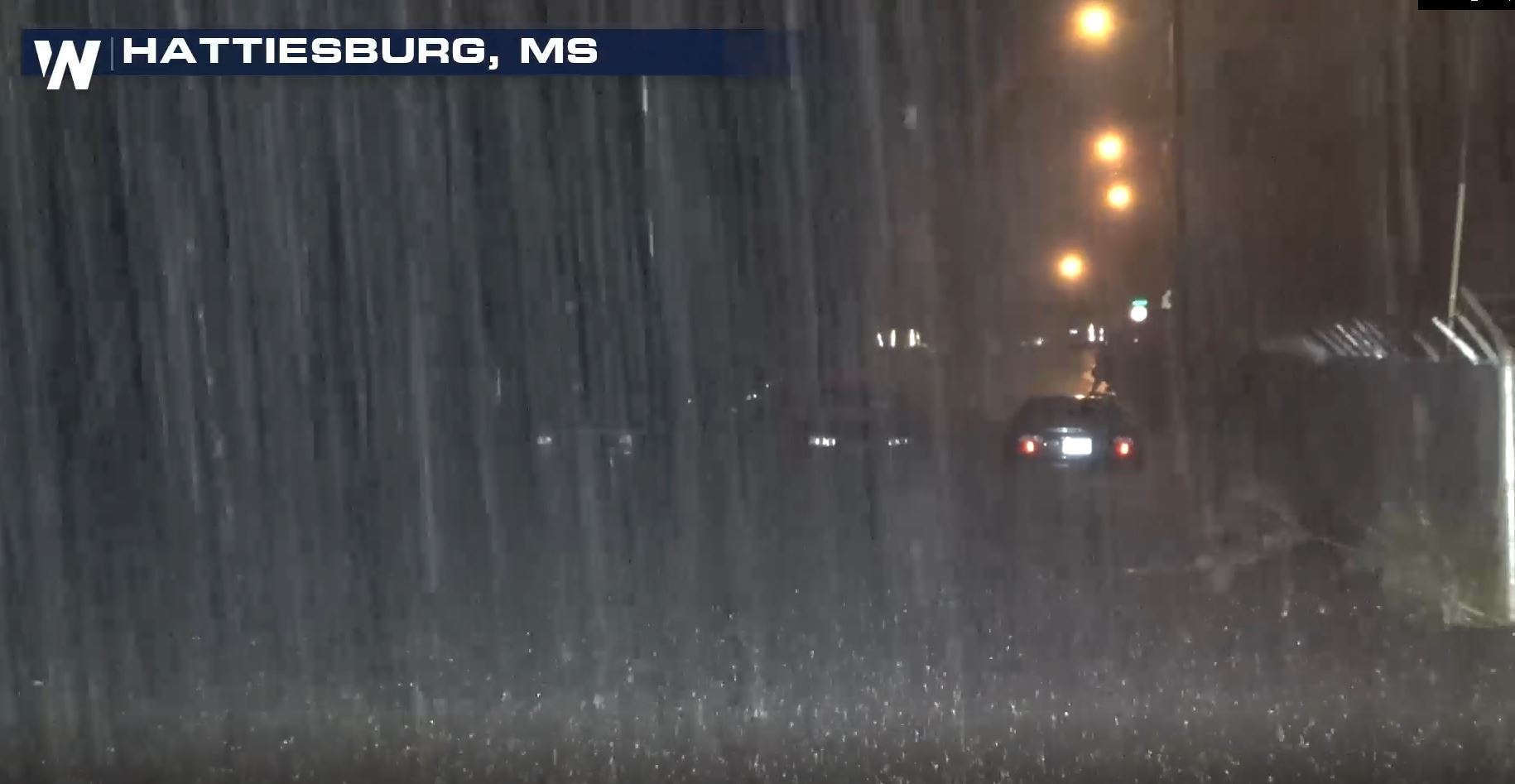 Courtesy Brandon Clement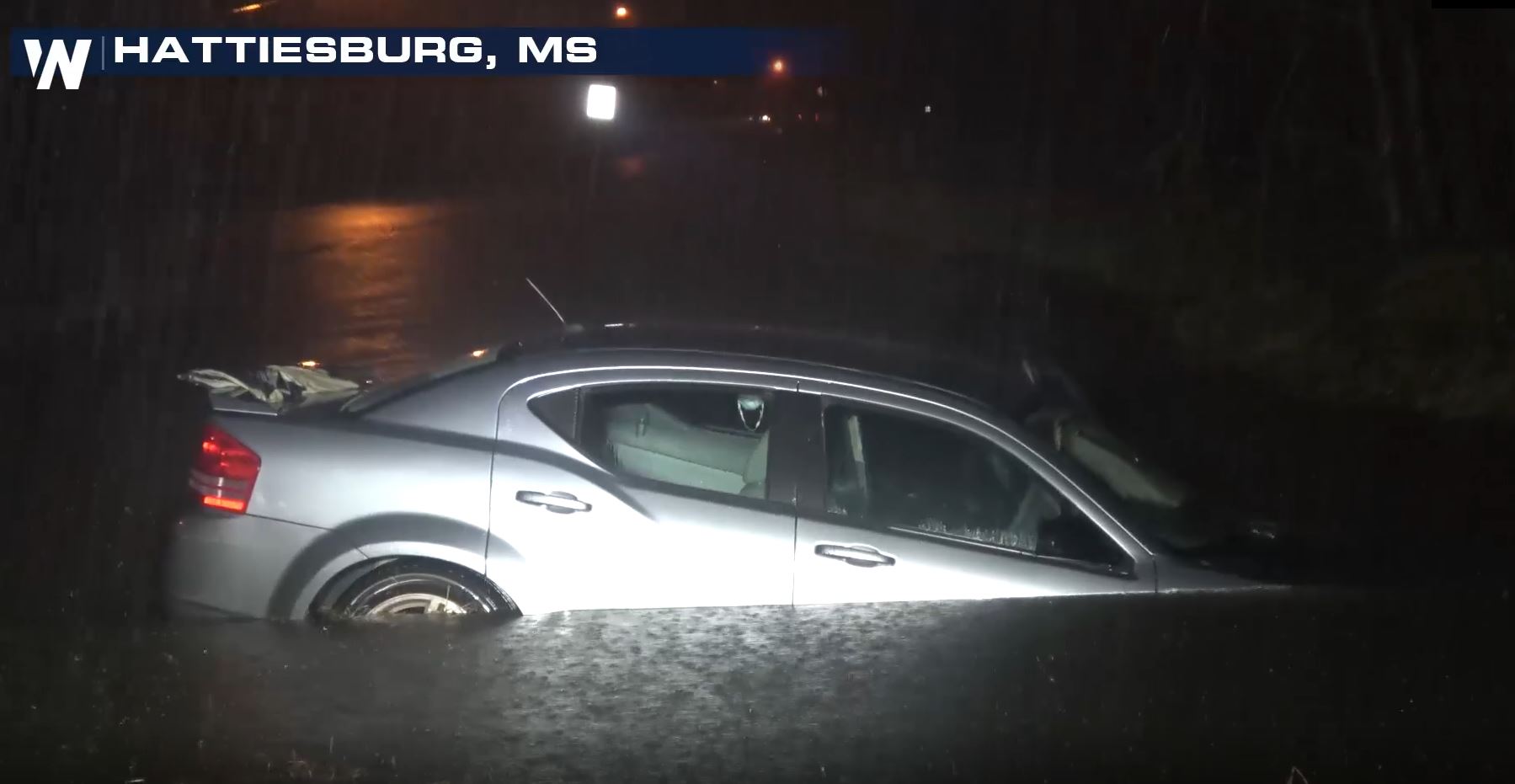 Courtesy Brandon Clement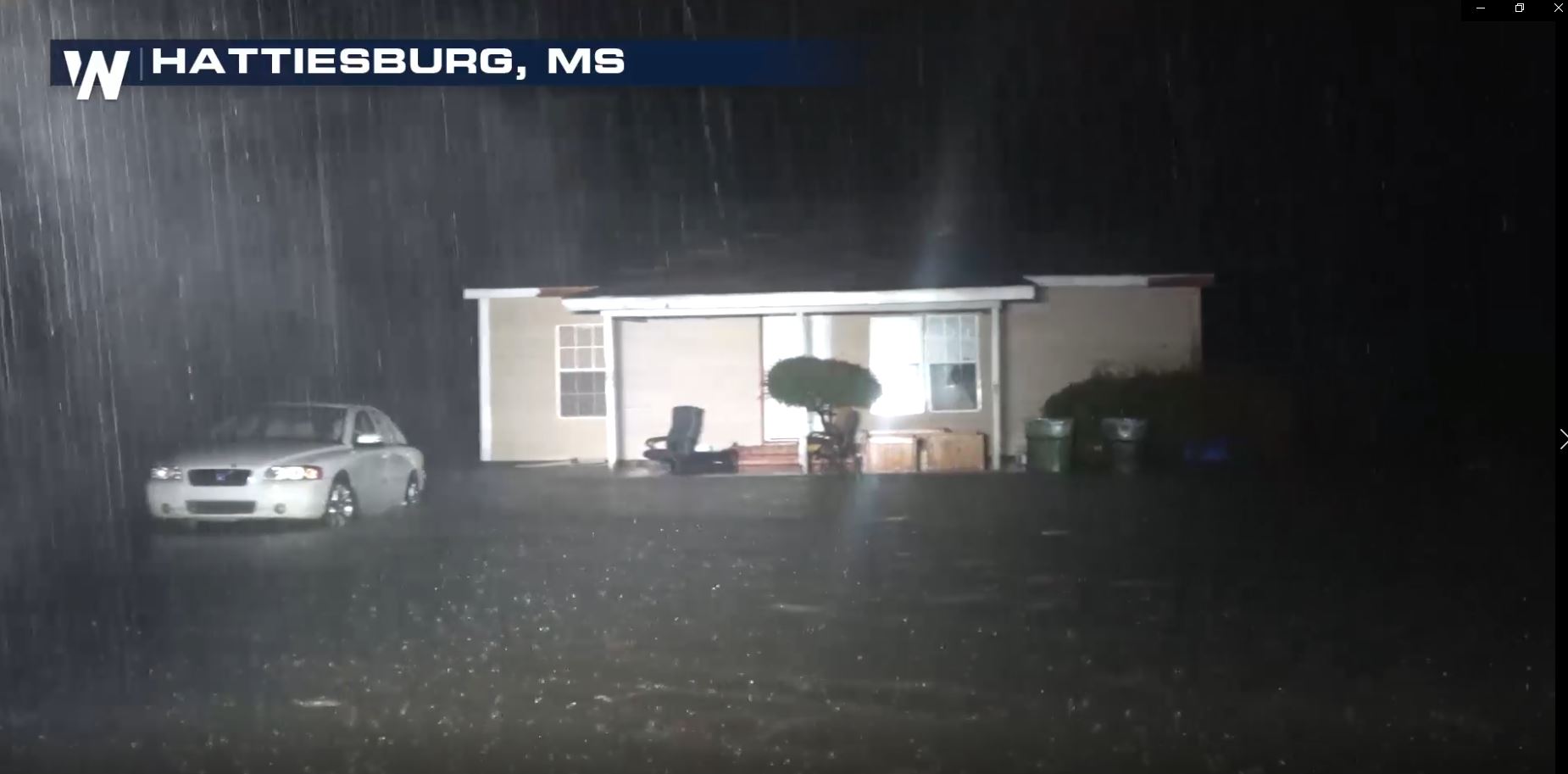 Courtesy Brandon Clement The heaviest bands of rain moved in around sunset Thursday. A cold front was moving east, helping to pull in rich Gulf of Mexico moisture. At the same time, the cold front helped squeeze out heavy rain as it pushed that warm, moist air upwards into the atmosphere. The result was a lot of rain in a short amount of time.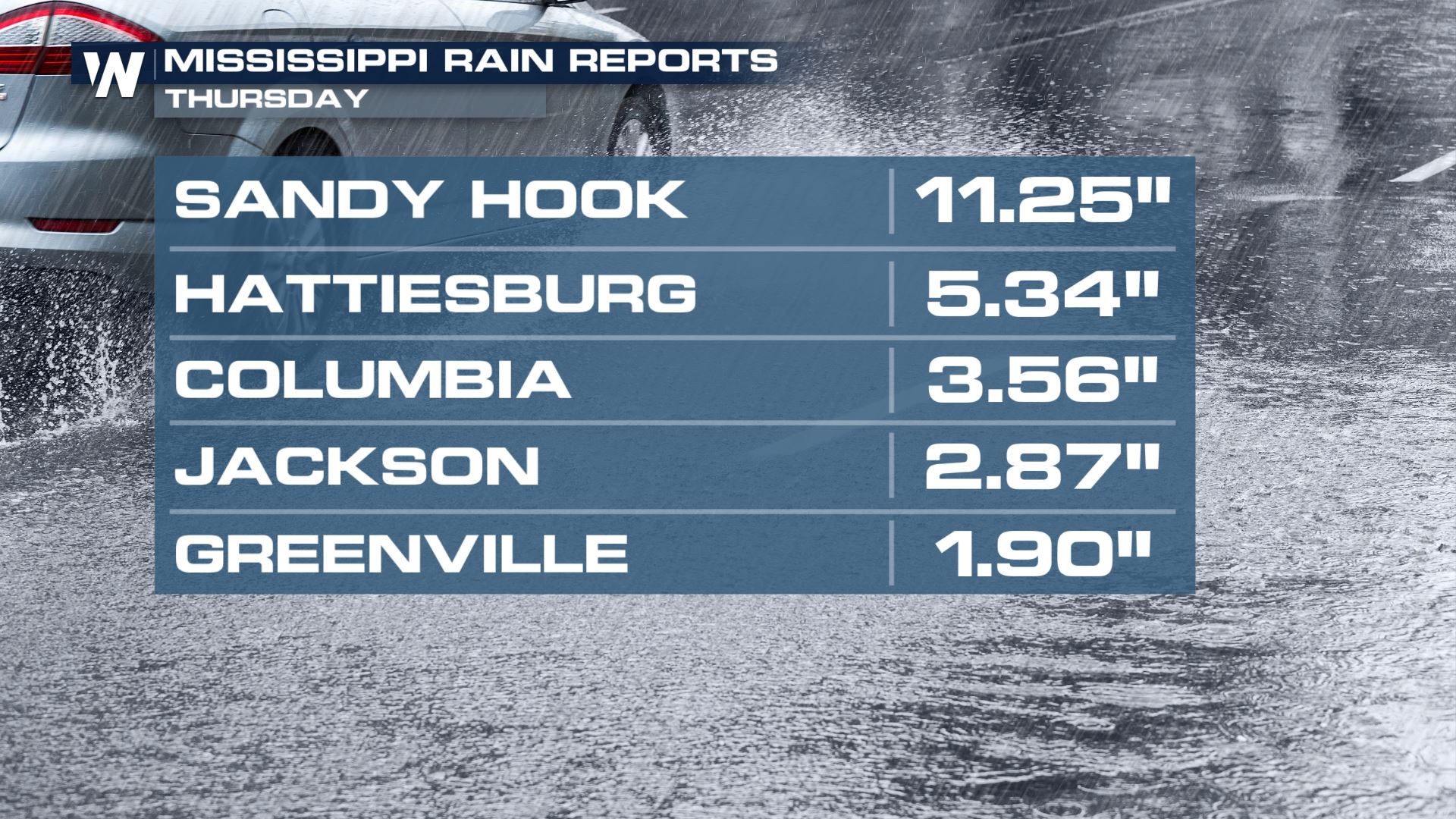 Rainfall through 9 p.m. CT Thursday The local National Weather Service office is warning people to use caution for the rest of Thursday night and Friday morning. It's still going to be raining on Friday morning. It will end by Friday midday, but more flooding will be possible.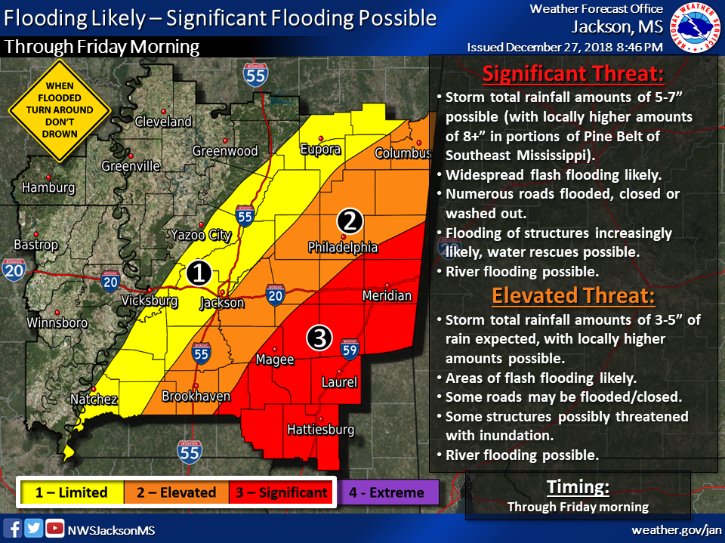 Courtesy NWS Jackson MS For WeatherNation, Meteorologist Steve Glazier