The excessive heat will continue yet again for some across the south and southwest. Many spots across western Texas will yet again see highs on Wednesday afternoon in the lower 100s. The National Weather Service has issued Heat Advisory for some cities including Abilene and San Angelo since heat related illnesses will be possible with this hot of an afternoon.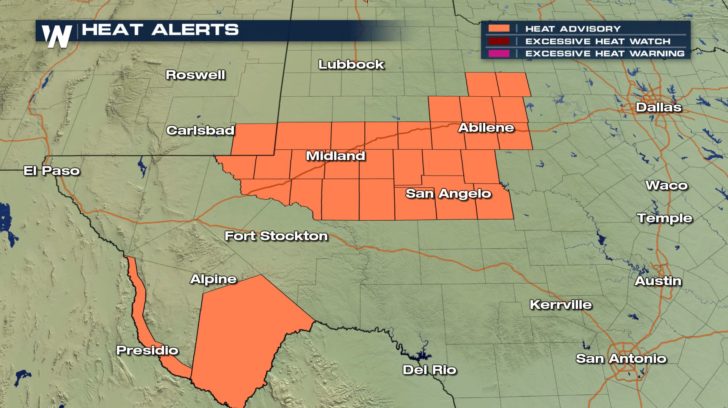 Even if you aren't under a Heat Advisory, you'll still be well above average this afternoon. Be sure to drink plenty of water and take frequent breaks if you have to be outside.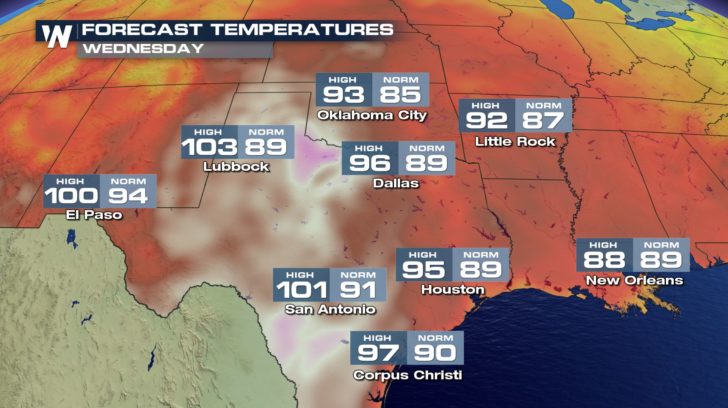 All of this heat is thanks to a ridge of high pressure that has been set up across the center of the country. This always the air to quickly heat and for temperatures to rise 5-15 degrees above normal.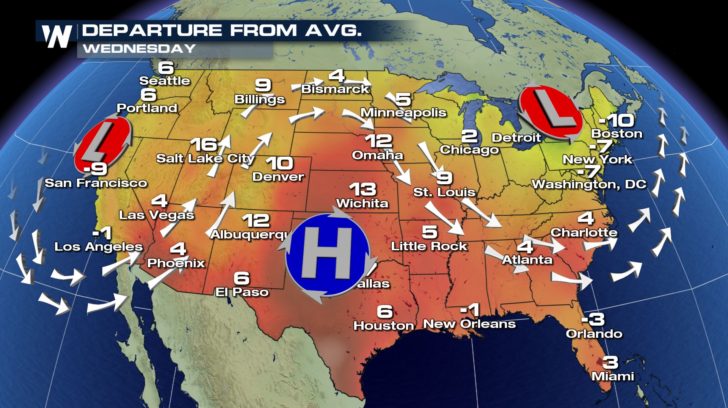 Looking for relief? Well, you're going to have to wait a while. Temperatures will slowly start to fall but it won't be by much or quickly.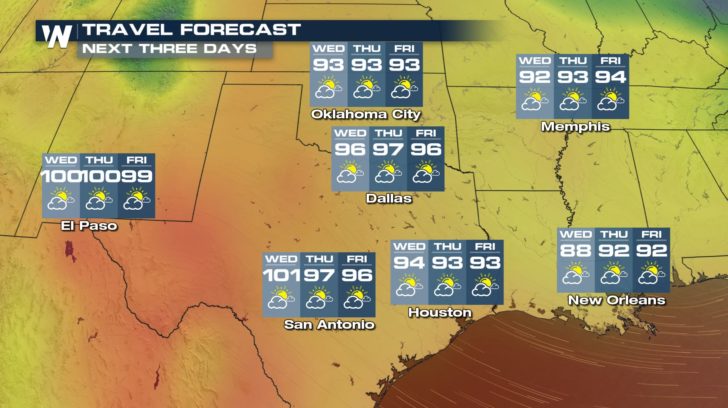 Be sure to stay safe and check in on friends and pets. For WeatherNation, Meteorologist Kate Mantych