[
Sunday's high temperatures
] Looking for an early start to spring? Much of the country felt spring-like warmth on Sunday and many more saw it again Monday. The warmth was felt in the upper Midwest on Sunday, with high temperatures pushing 50 degrees as far north as Northern Minnesota.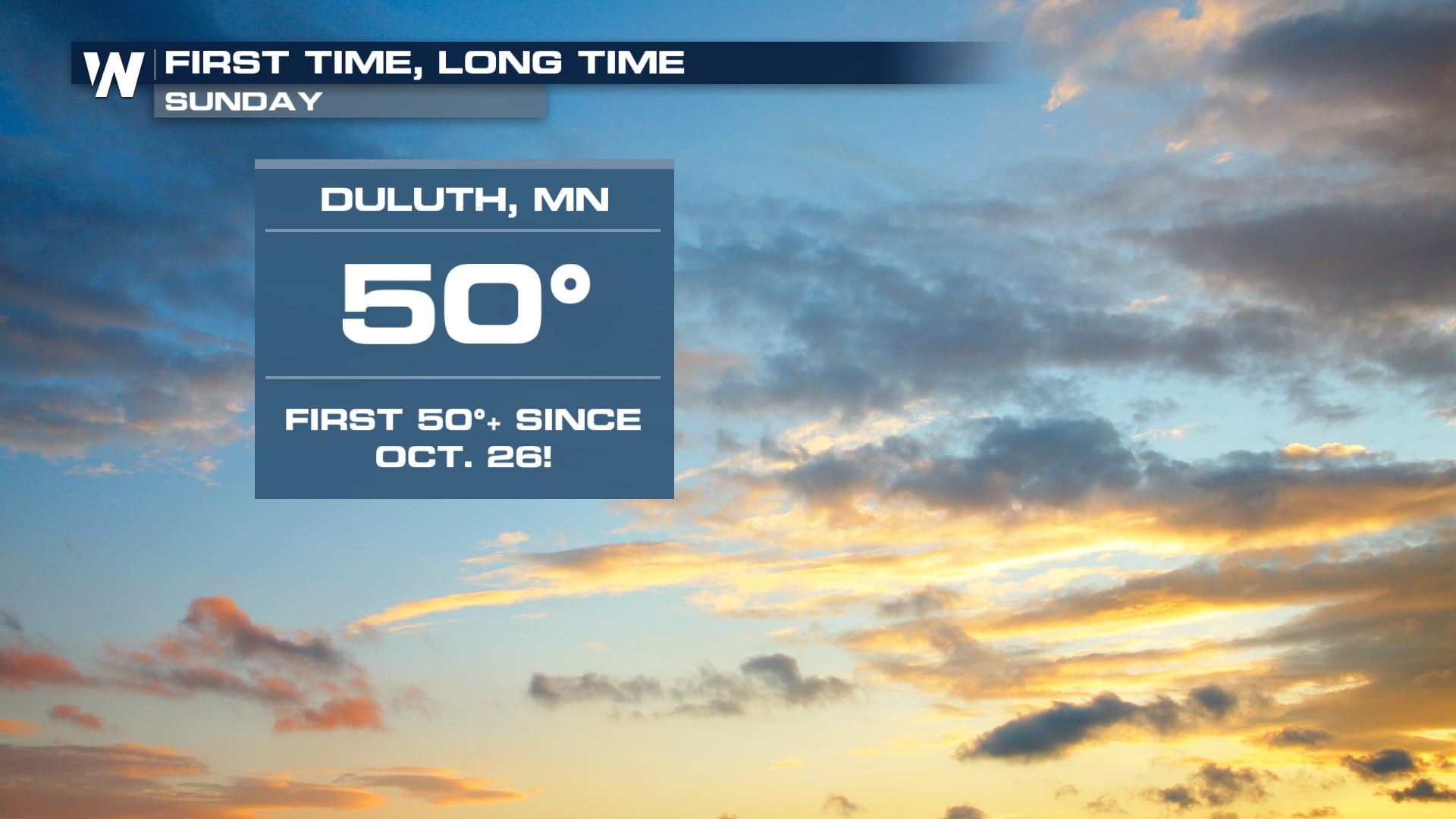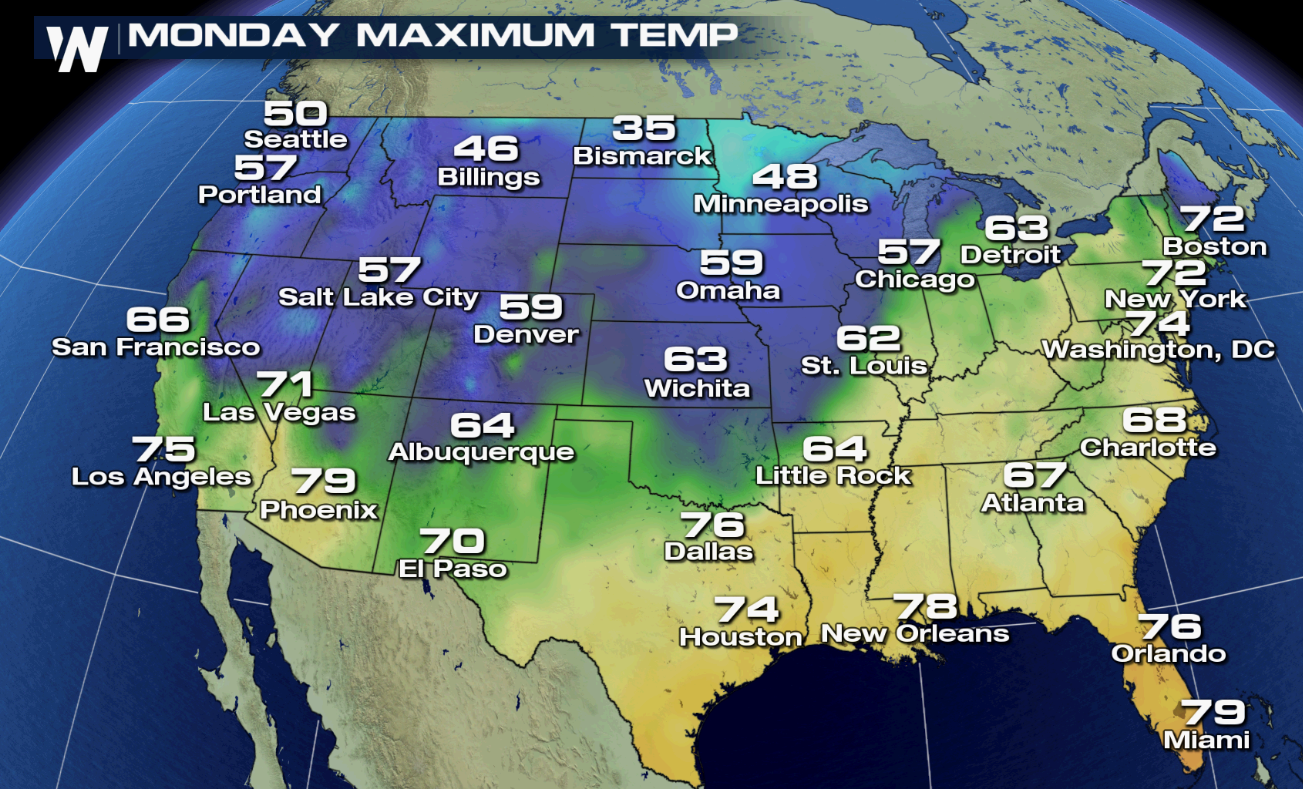 Most of the eastern half of the country will enjoy spring-like warmth to start the work week, with temperatures running close to 25 degrees above average in some spots Monday. Boston, Massachusetts hit the low 70s - a steep climb from its average high temperature of just 47° for March 9th.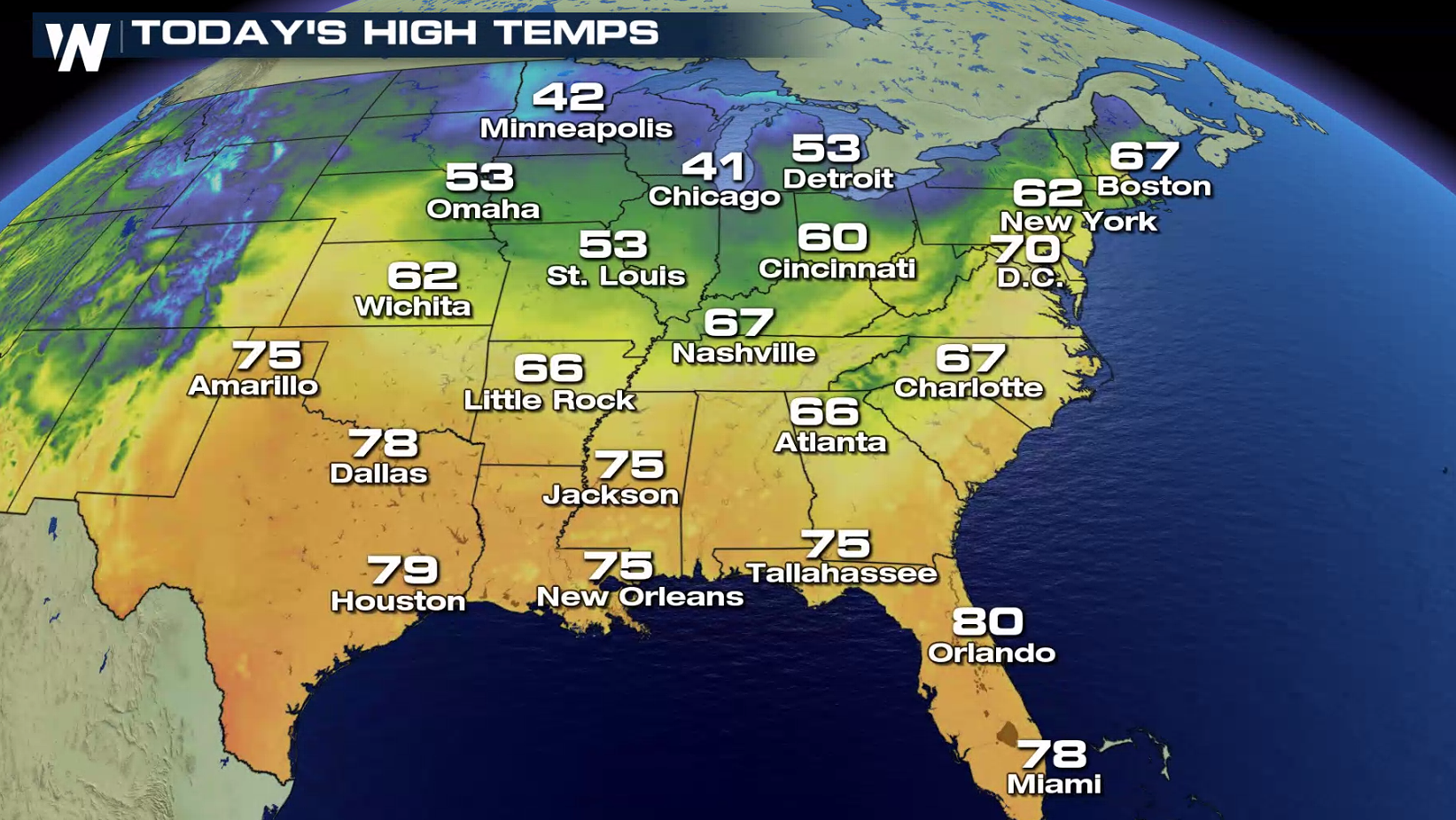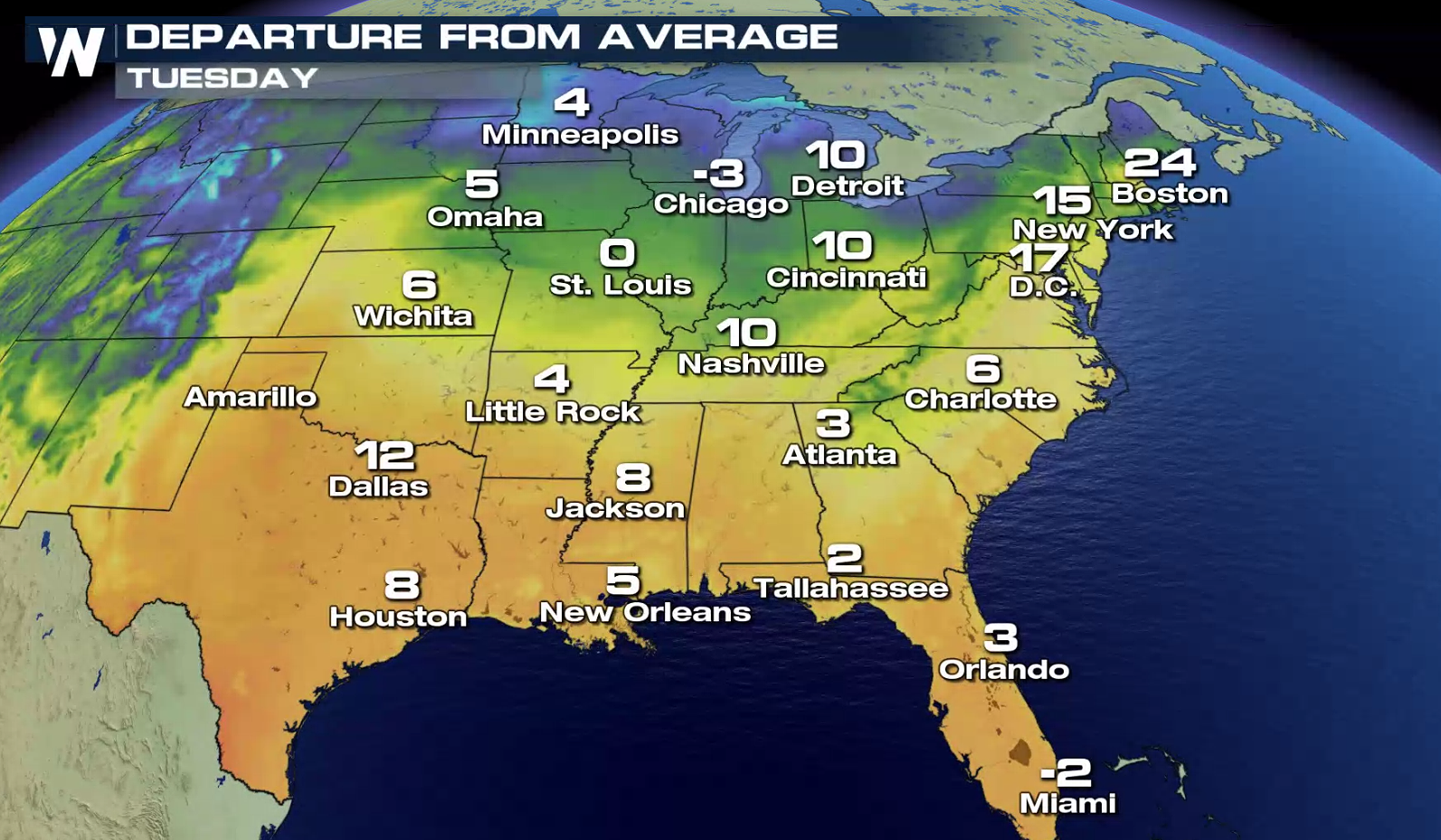 The Plains and Northeast saw temperatures rise as much as 15-20 degrees above average for early March to start the week. The rest of the week will continue to see above average high temperatures.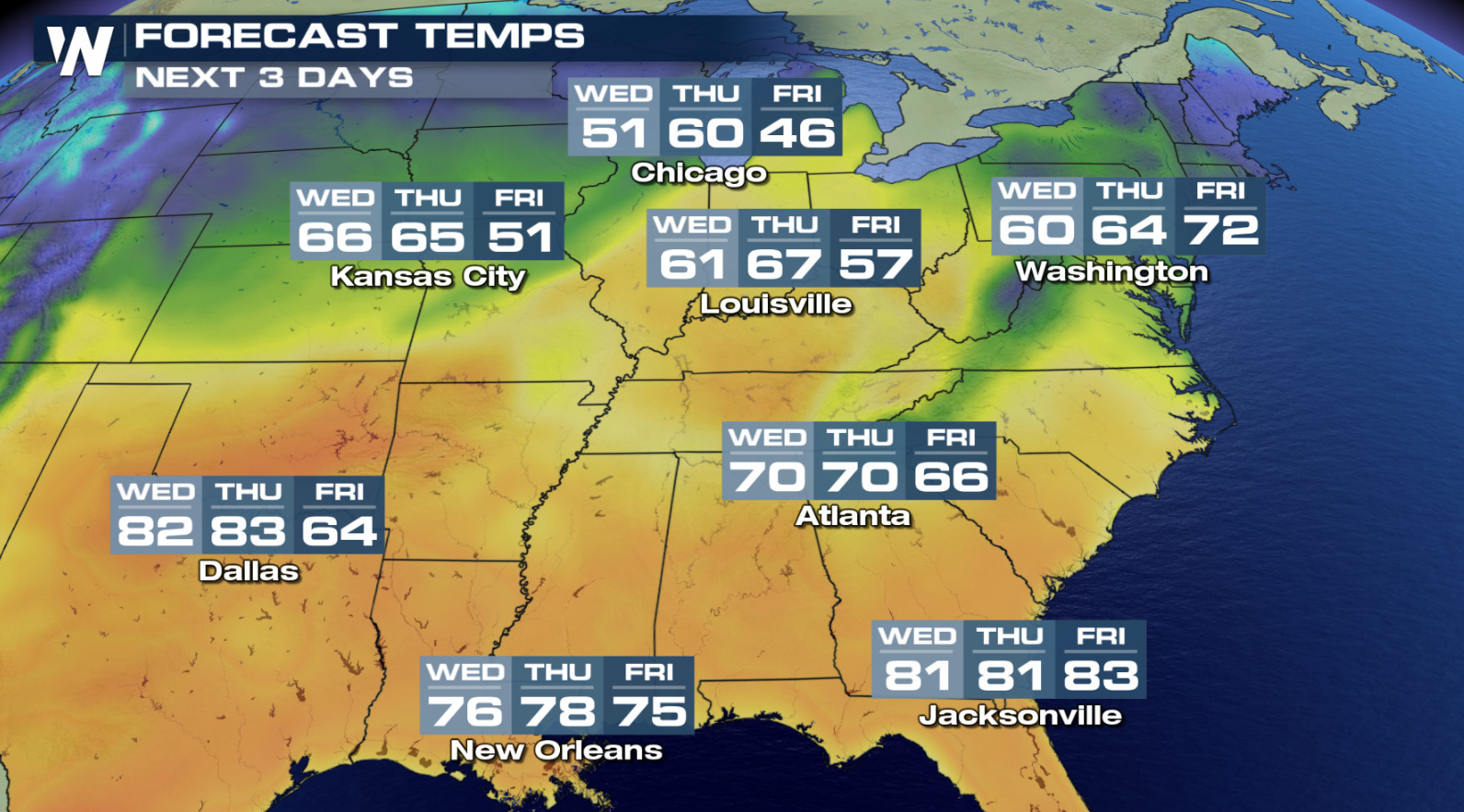 It looks to continue into next week as well, with the Climate Prediction Center (CPC) forecast showing much of the eastern half of the country basking in more spring-like warmth.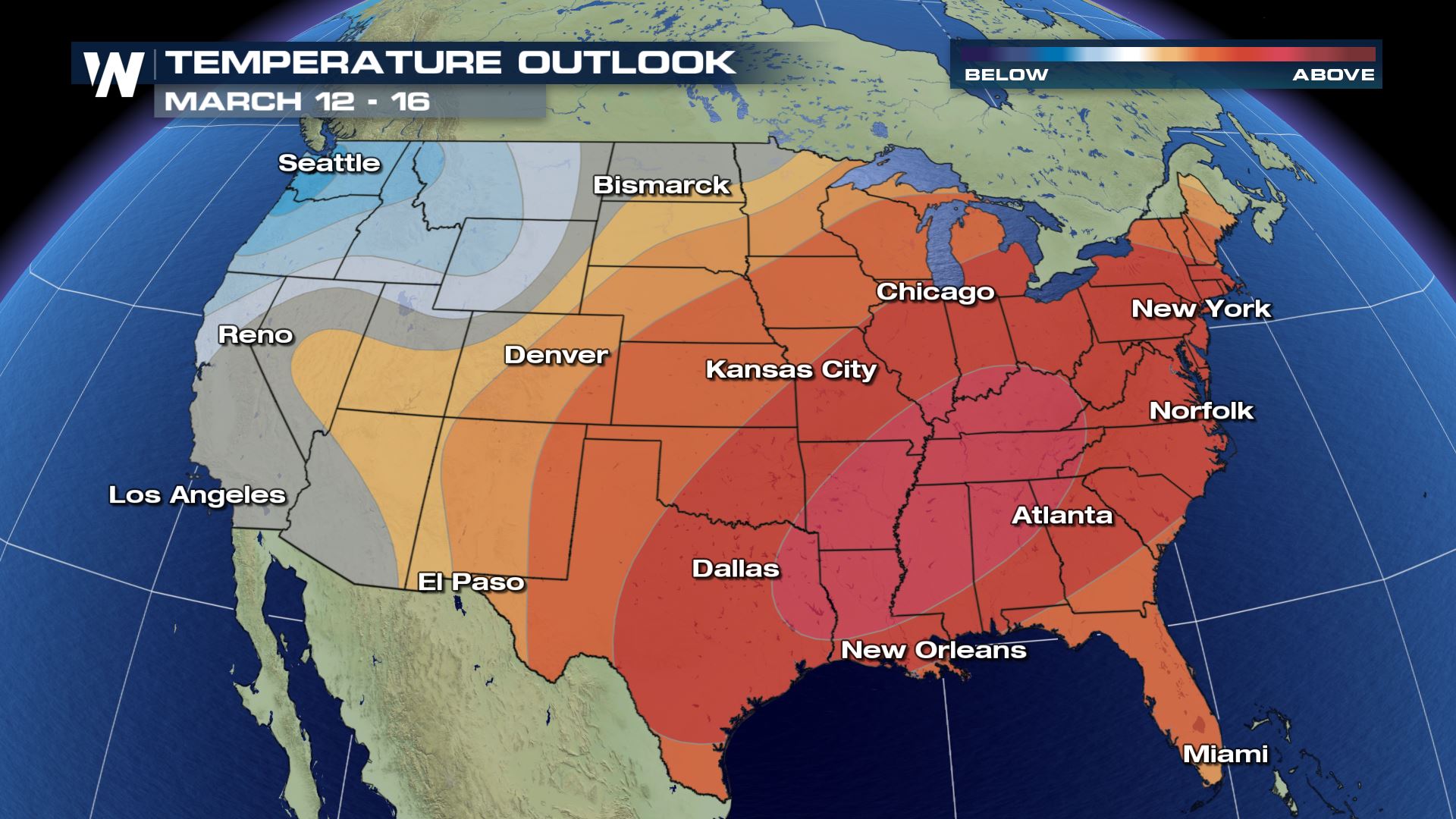 Stay with WeatherNation for the latest on these warmer temperatures, and get outside and enjoy the mild weather!