The strong low pressure system and cold front that produced numerous strong and severe storms in the Midwest and Southern Plains on Friday brought a line of severe storms with embedded tornadoes to the Northeast Saturday.
Wind gusts from storms topped 90 mph earlier on Saturday! (ABOVE). The top report from Delaware was from an automated reporting station that was hit by a confirmed tornado in the area at the time.
Numerous reports of downed trees and structural damage from gusty winds (blue dots) and large hail (yellow dots) came out of the Northeast and Mid-Atlantic following the line of storms on Saturday.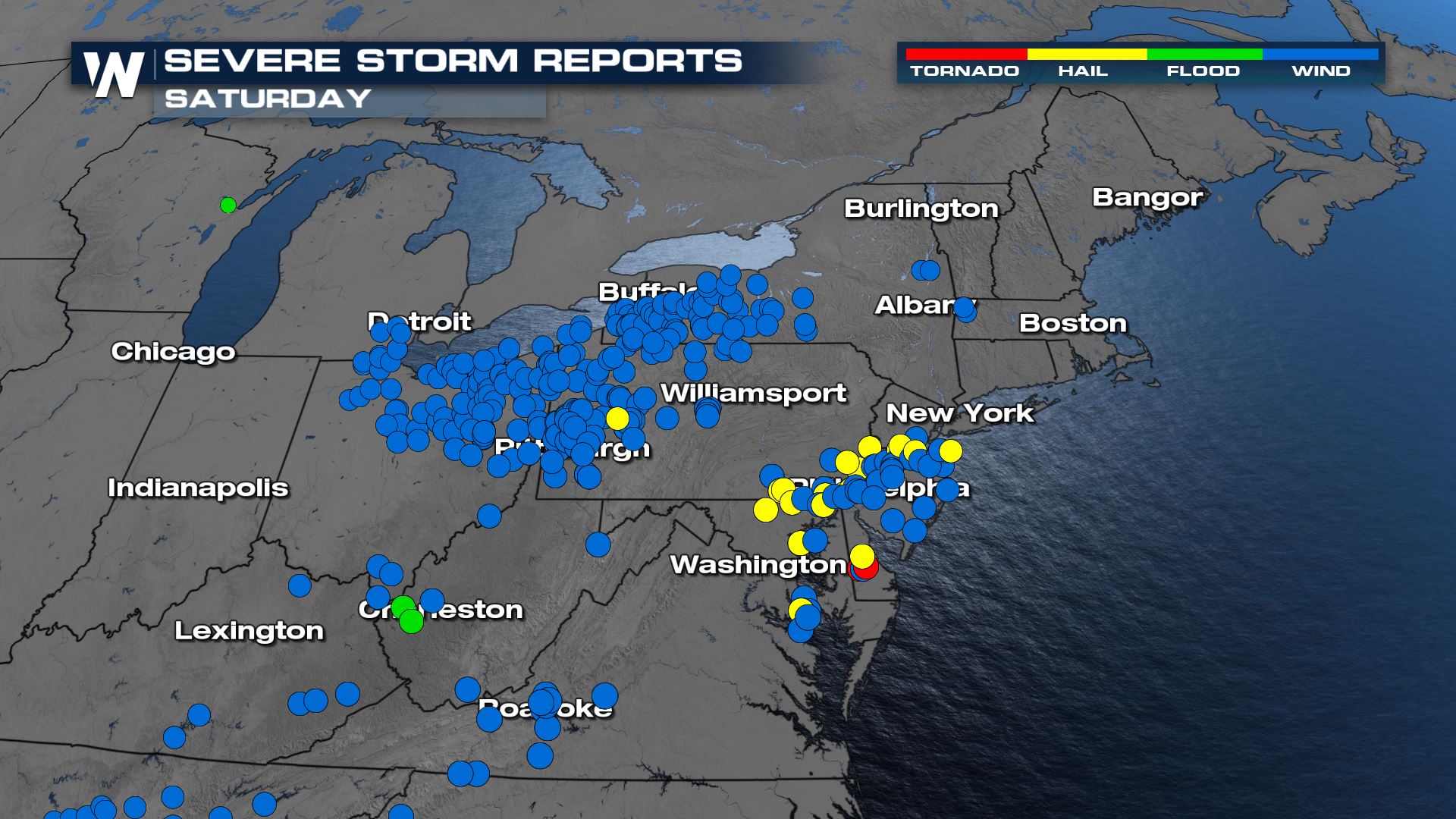 This system's energy is now offshore and the severe weather threat is over.
Wind Threat
Although storms are no longer expected through the region, sustained winds on the back side of the cold front will be breezy through the overnight hours. With non-thunderstorm gusts topping 40-65 mph, there could still be occasional damage to property left outside. Winds will gradually relax through the day Sunday.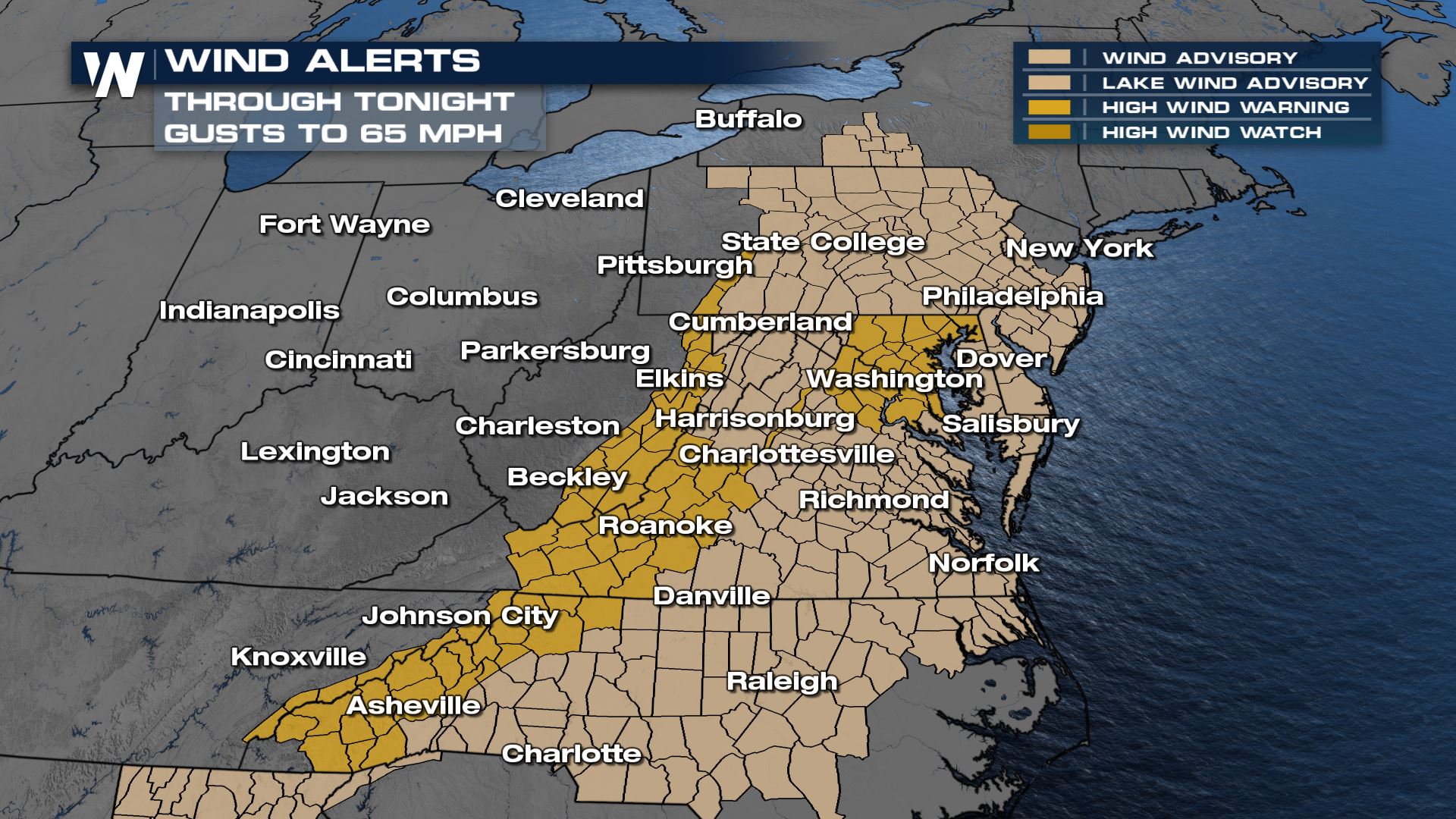 Catch the eastern regional forecast always :10 past the hour and in your top weather headlines always streaming 24/7.