The big weather story today is the Nor'easter that is impacting the Northeast part of the country, but another big weather system will be impacting the Northwest by Thursday.  A strong area of low pressure will be impacting the Northwest by Thursday with heavy rain, strong winds and mountain snow.
Forecast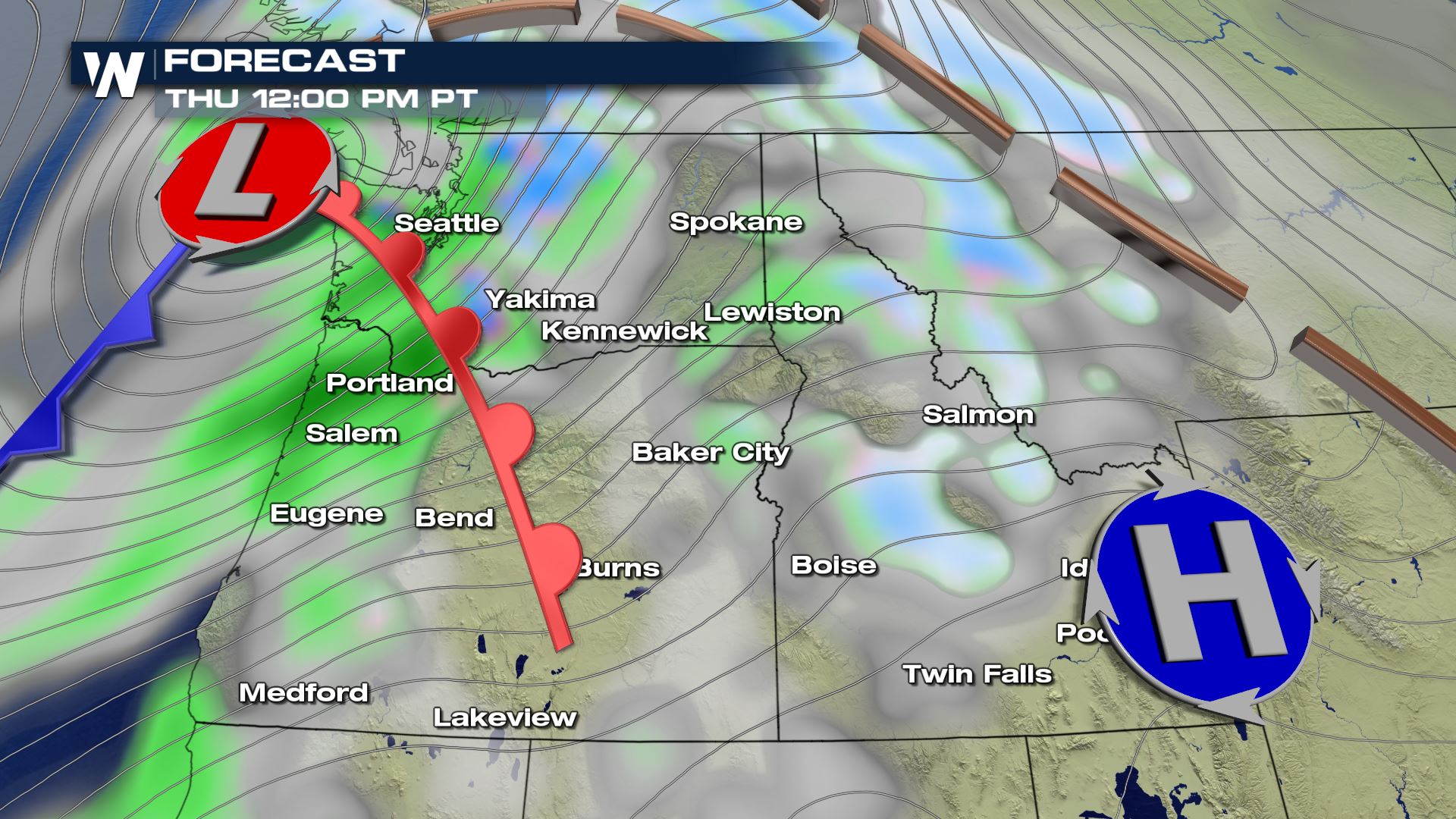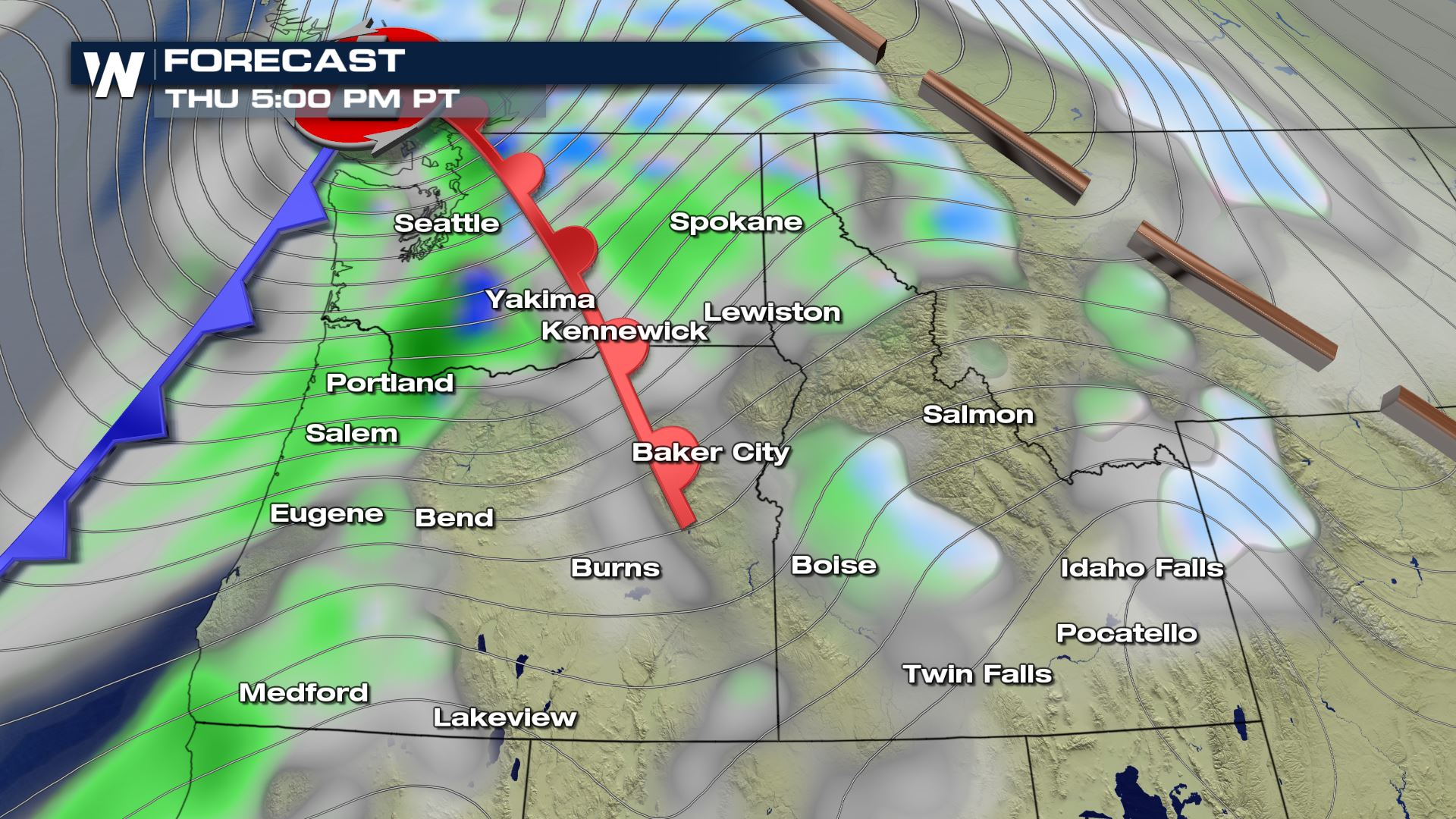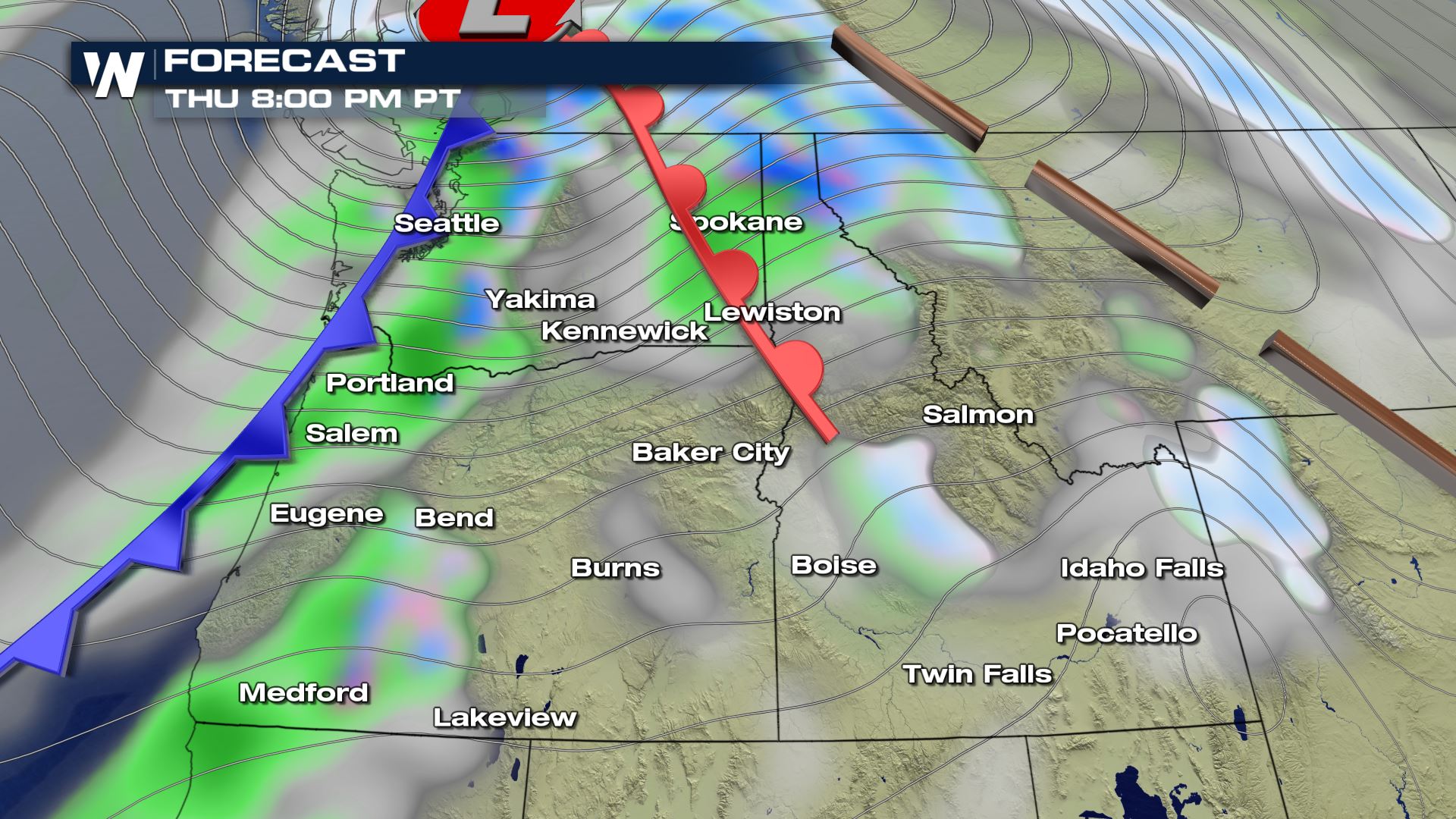 The latest timing of the forecast shows this system arriving by the late morning into parts of Oregon and Washington.   Areas of heavy rain and mountain snow with some areas seeing heavy accumulation.
Accumulation Forecast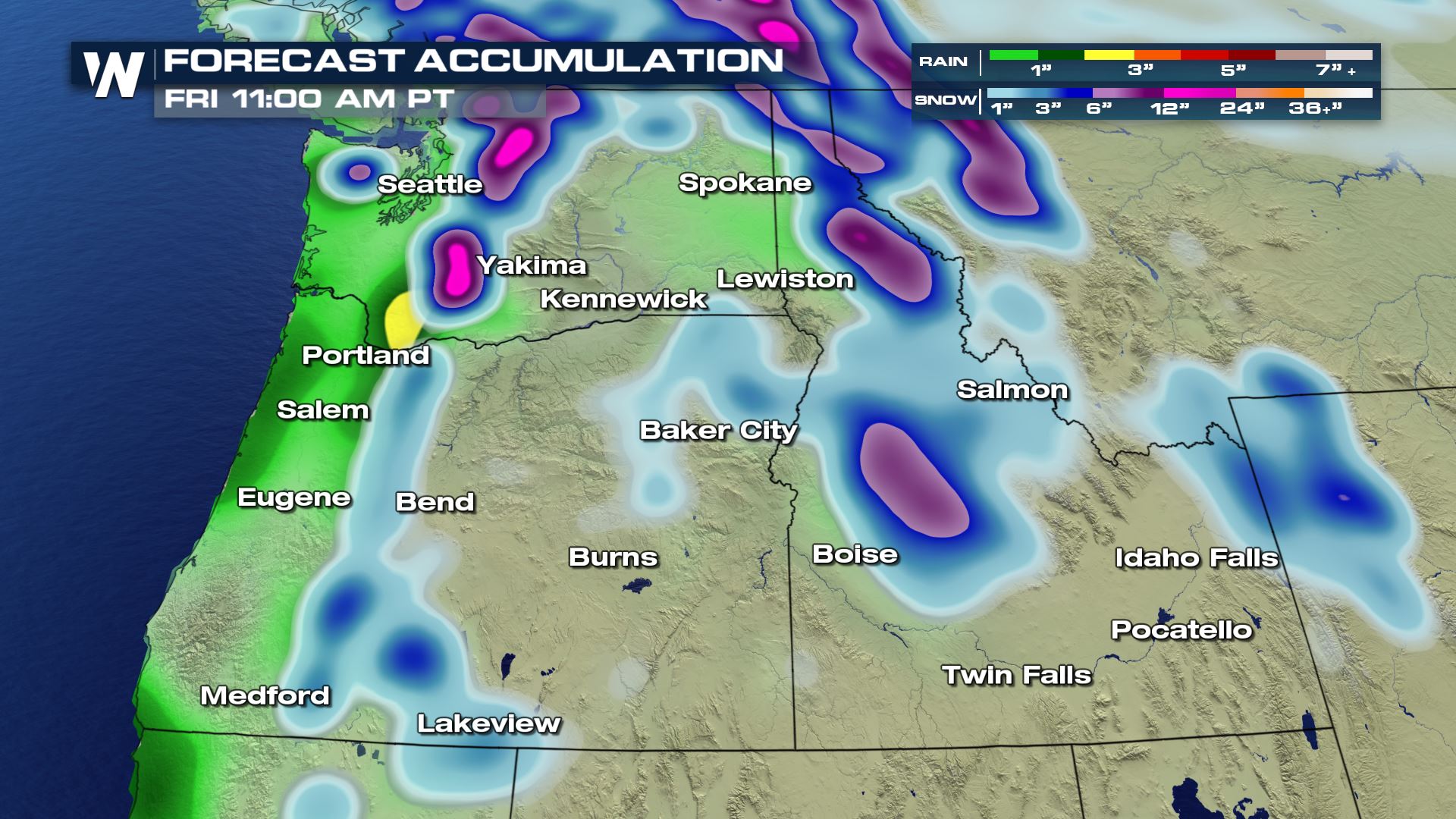 Heavy snow is in the forecast for the Cascades and the Northern Rockies with the potential of over 12 inches of snowfall.  The western part of the region could see some heavy rain with the potential of 1-3" near Portland, Oregon.
Wind Forecast
It's not just heavy precipitation that we need to watch out for, it will also be a big wind event.  Take a look at the latest wind forecast for the Northwest.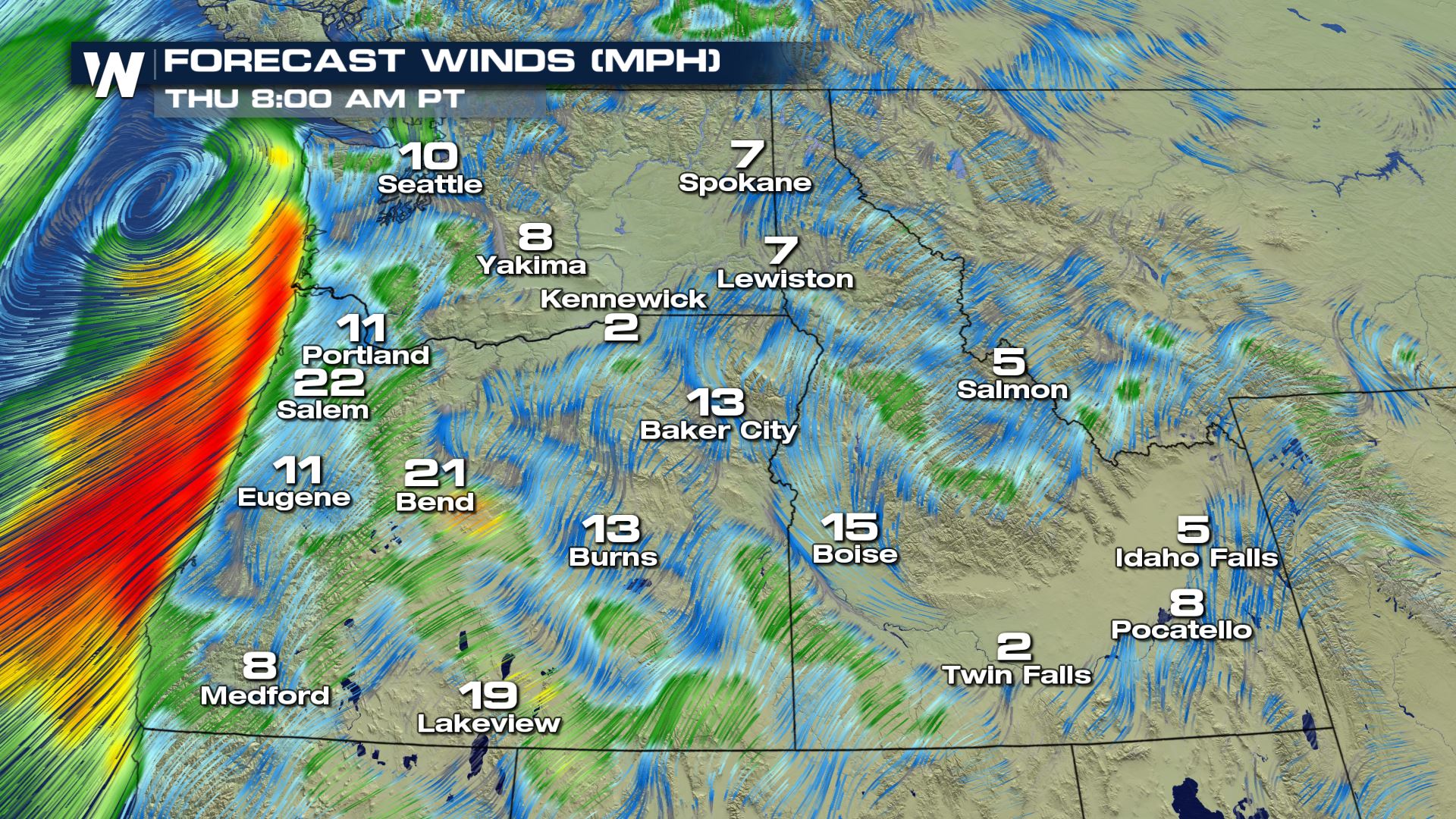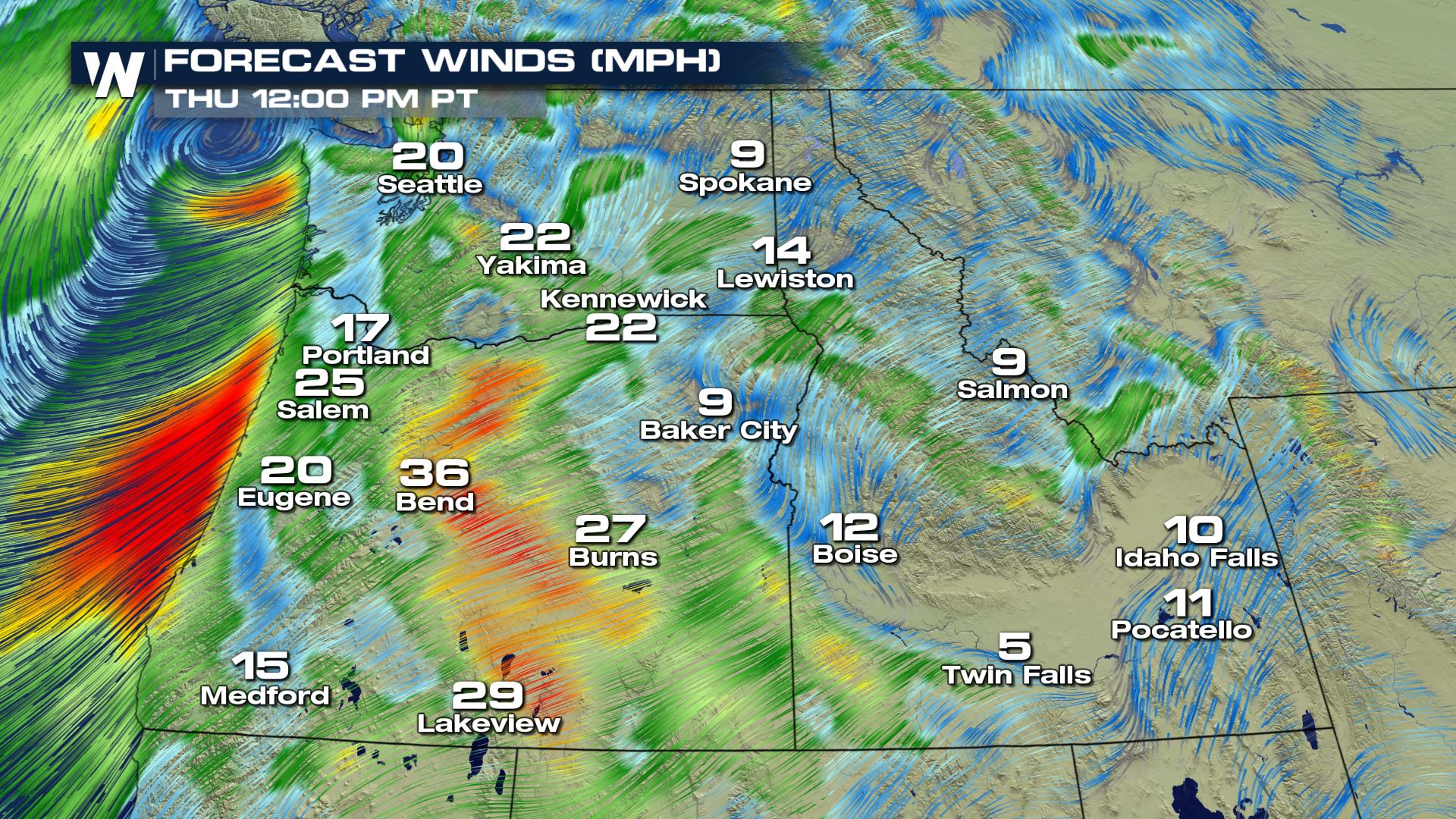 The strong winds could lead to some strong coast waves creating some coastal flooding and even some coastal erosion.  We can't rule out some isolated power outages as well with some of the strongest winds.  Definitely be weather aware over the next few days in these areas.
Meteorologist Patrick Crawford