Severe thunderstorms and confirmed tornadoes were reported across our Gulf Coast states through Sunday and some storms may still hold their strength into the nighttime hours. Most models show storms winding down tonight.
Sunday Severe Outlook
The Storm Prediction Center has downgraded the risk for severe thunderstorms to marginal along the front over the next number of hours.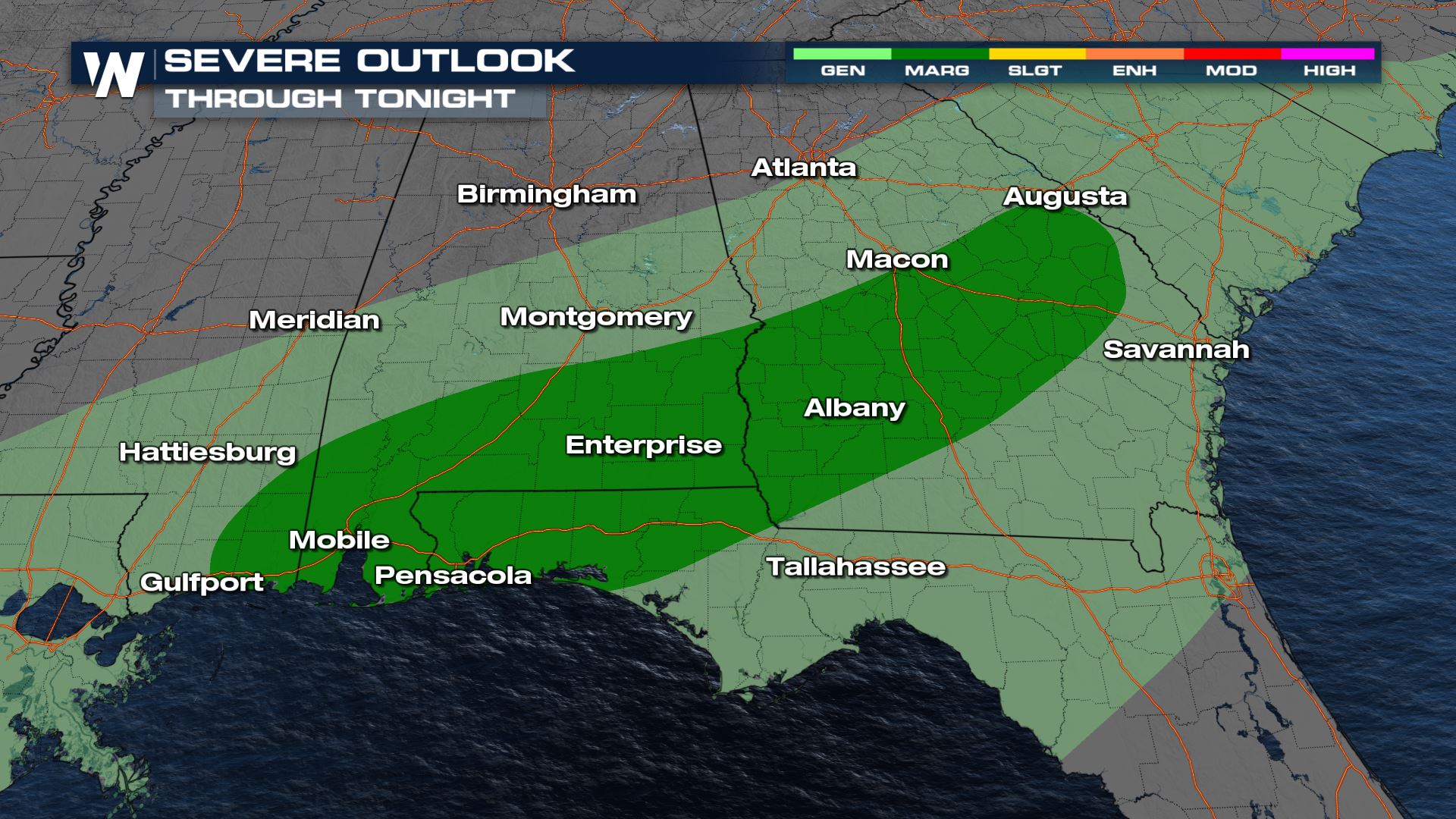 Severe Threats
After seeing tornadoes along and ahead of this system, the tornado threat will continue to dissipate through the overnight hours but still be sure to have a way to be woken open if you still have not seen storms and are highlighted in the regions below.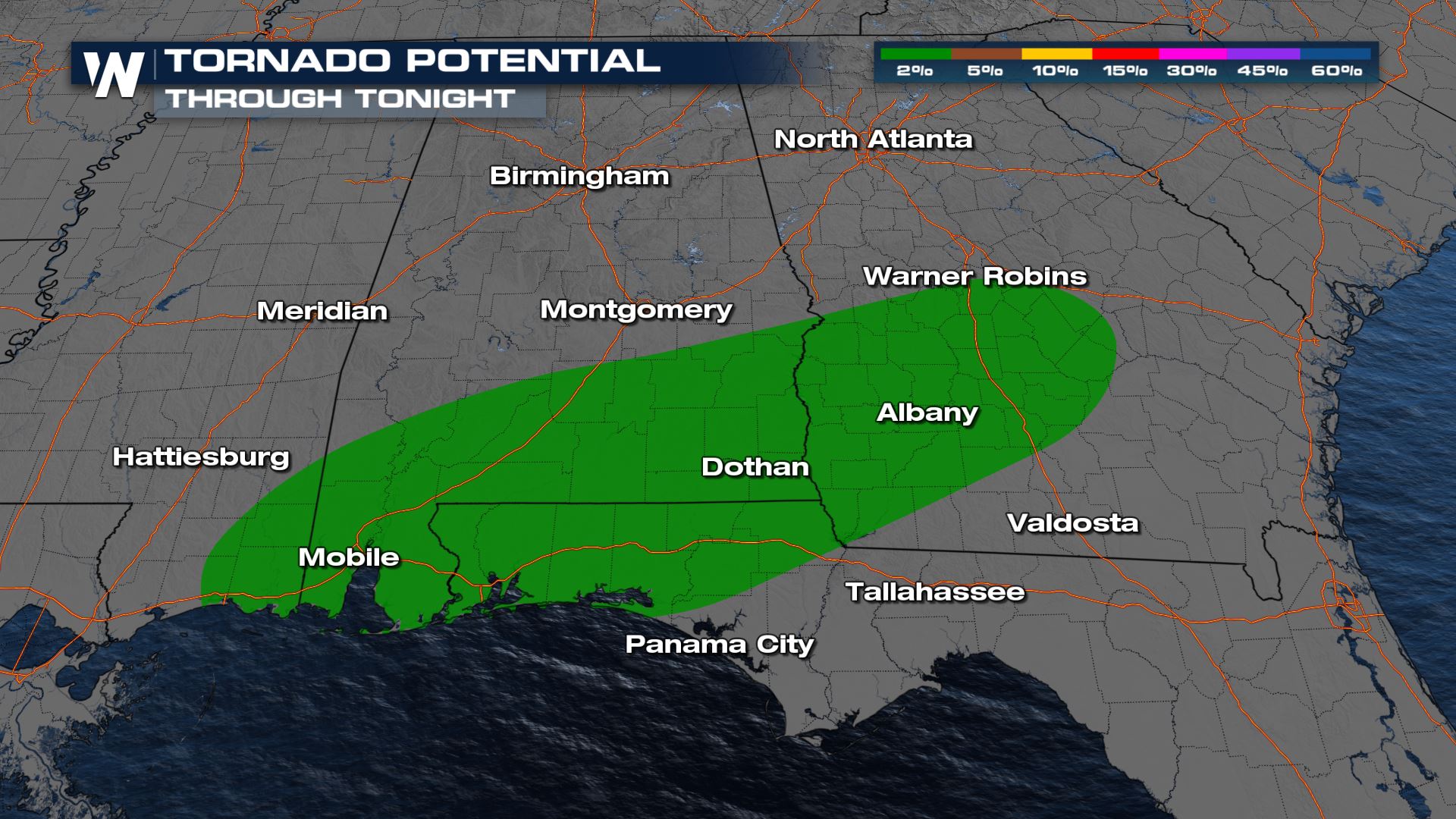 In fact, there have already been a few confirmed tornadoes so far from these storms,
In Sabine Parish, Louisiana a possible tornado moved through the area unfortunately producing this damage. [embed]https://twitter.com/WeatherNation/status/1480253036685664265?s=20[/embed]
Wind Potential
As this broken line of storms continues to track eastward through the next few hours, gusty winds up to 60 mph will still be possible to become damaging in their path.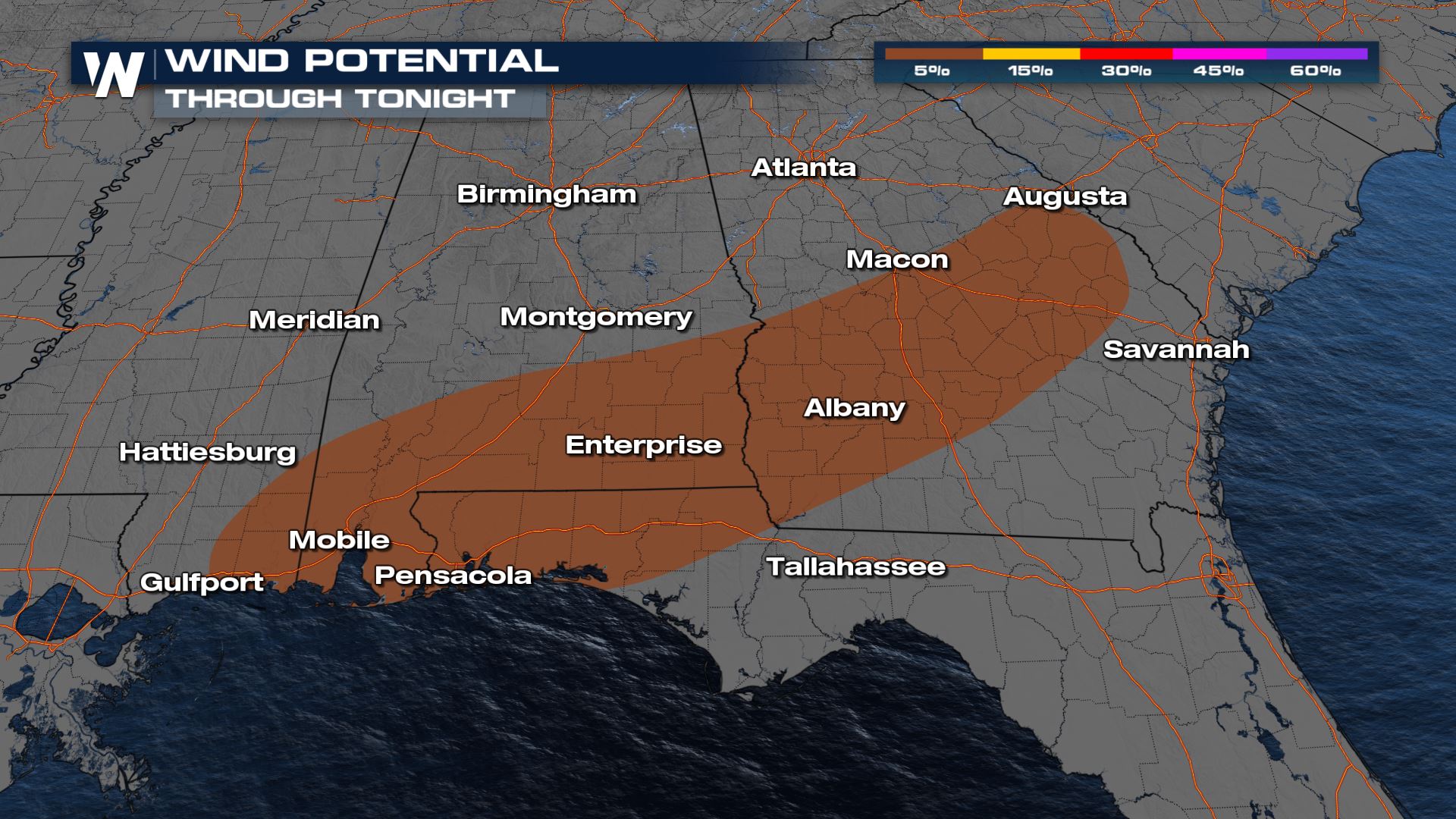 Hail Potential
The hail potential is much less in these areas, but still non-zero. If updrafts get strong enough within these storms we may see some isolated hail up to 1" in diameter.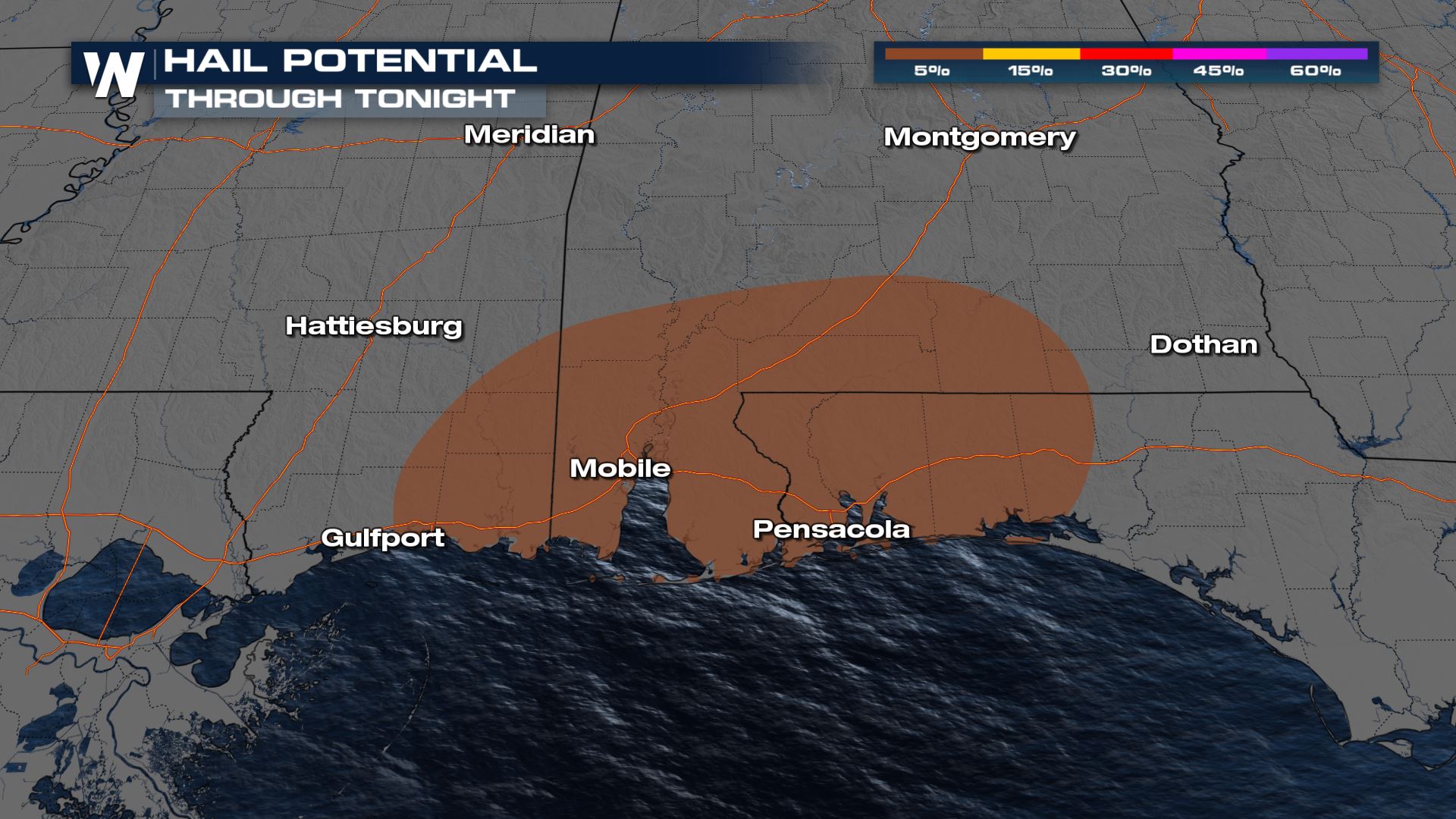 Forecast
Now that storms have been tracking steadily through the afternoon and into the early evening, our forecast models have a better handle on how long they will last. Based on our in-house model, storms still hold their strength until about nightfall when they lose their intensity. These will still be rowdy as they approach the Atlantic Coast so we will keep an eye on them.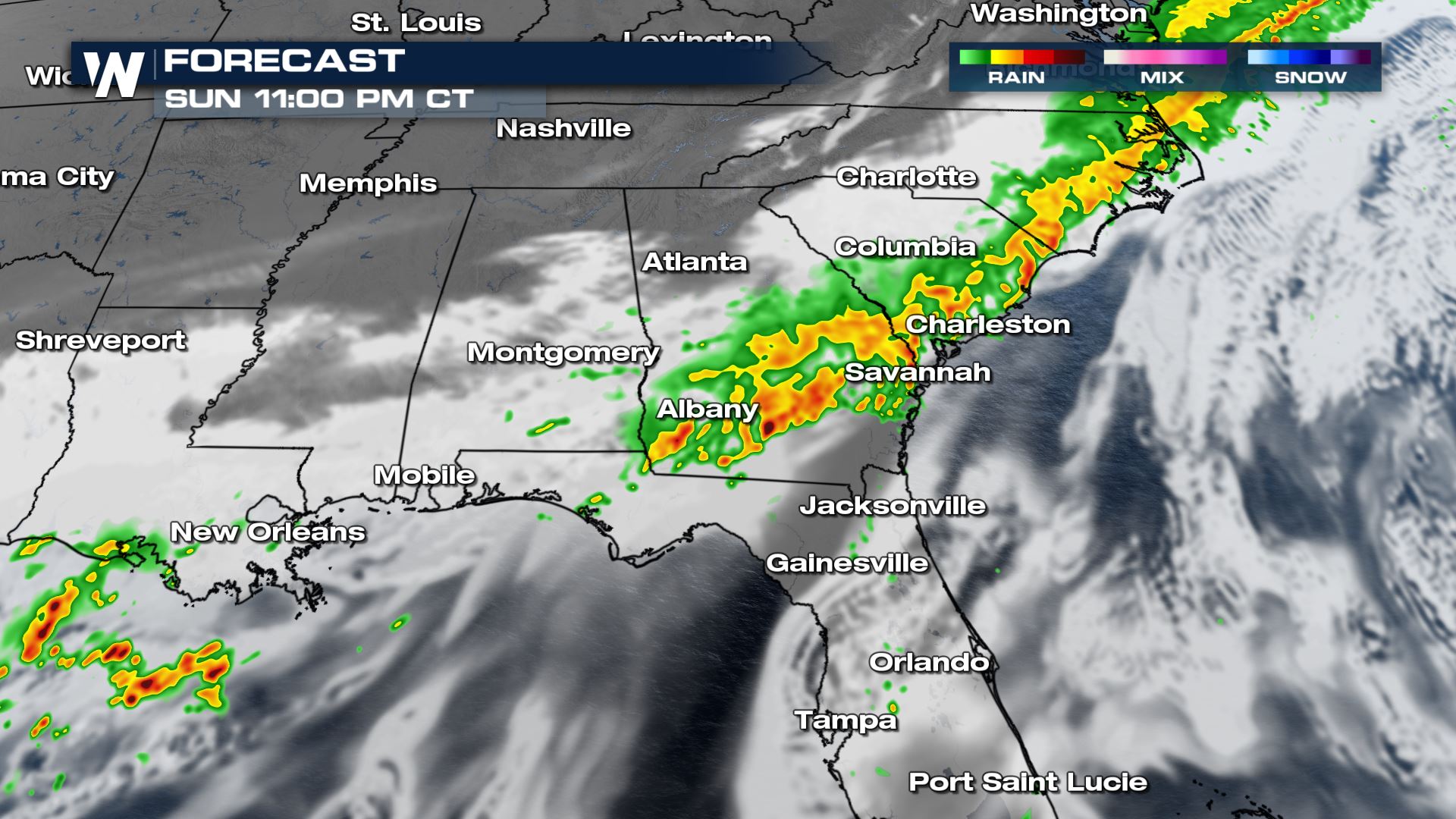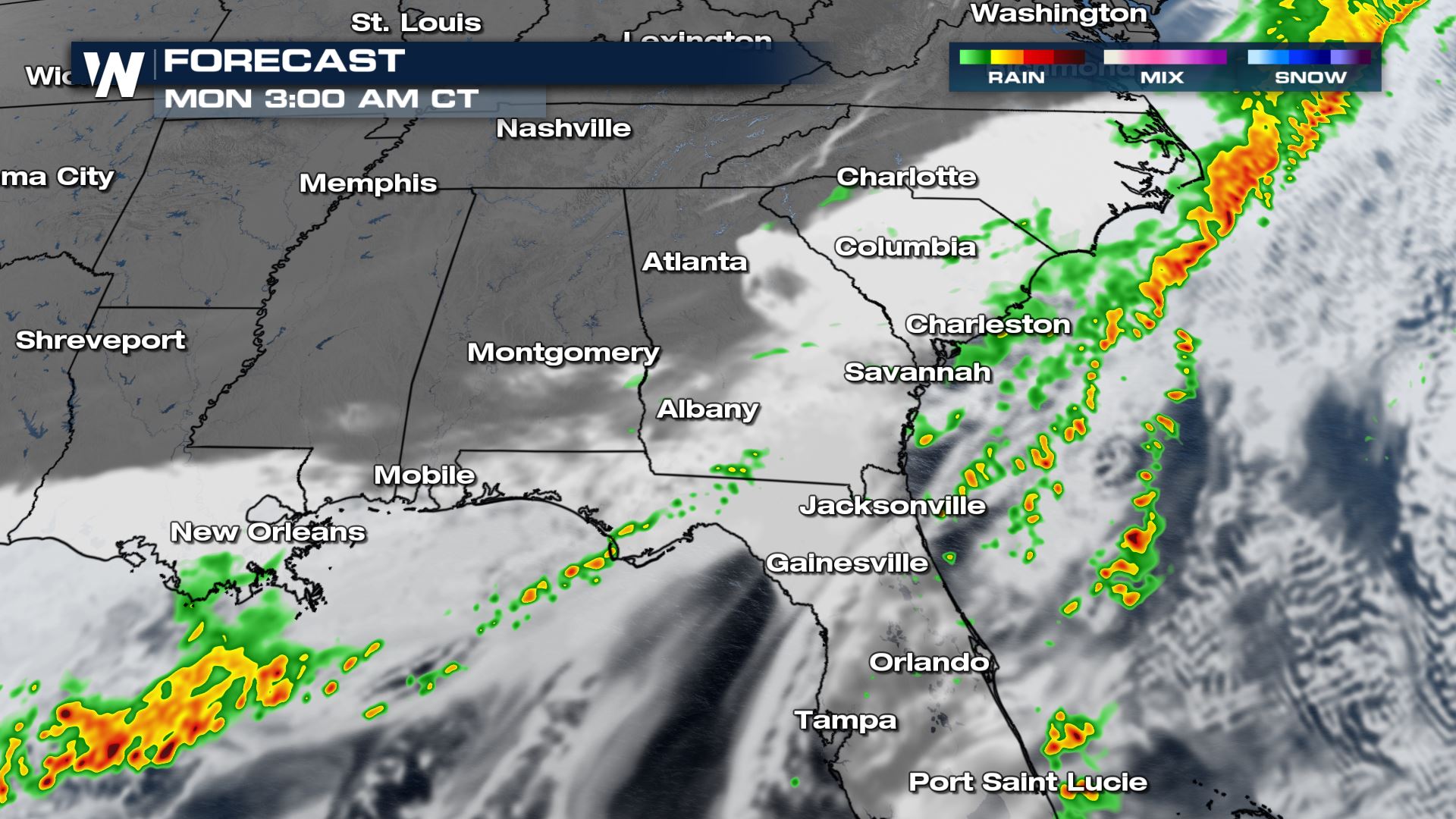 Heavy Rain Threat
Heavy rainfall will be possible with some areas seeing rain totals near 4 inches when all is said and done. This will create a threat for flooding rains. In fact, some have already seen really impressive rainfall totals so far.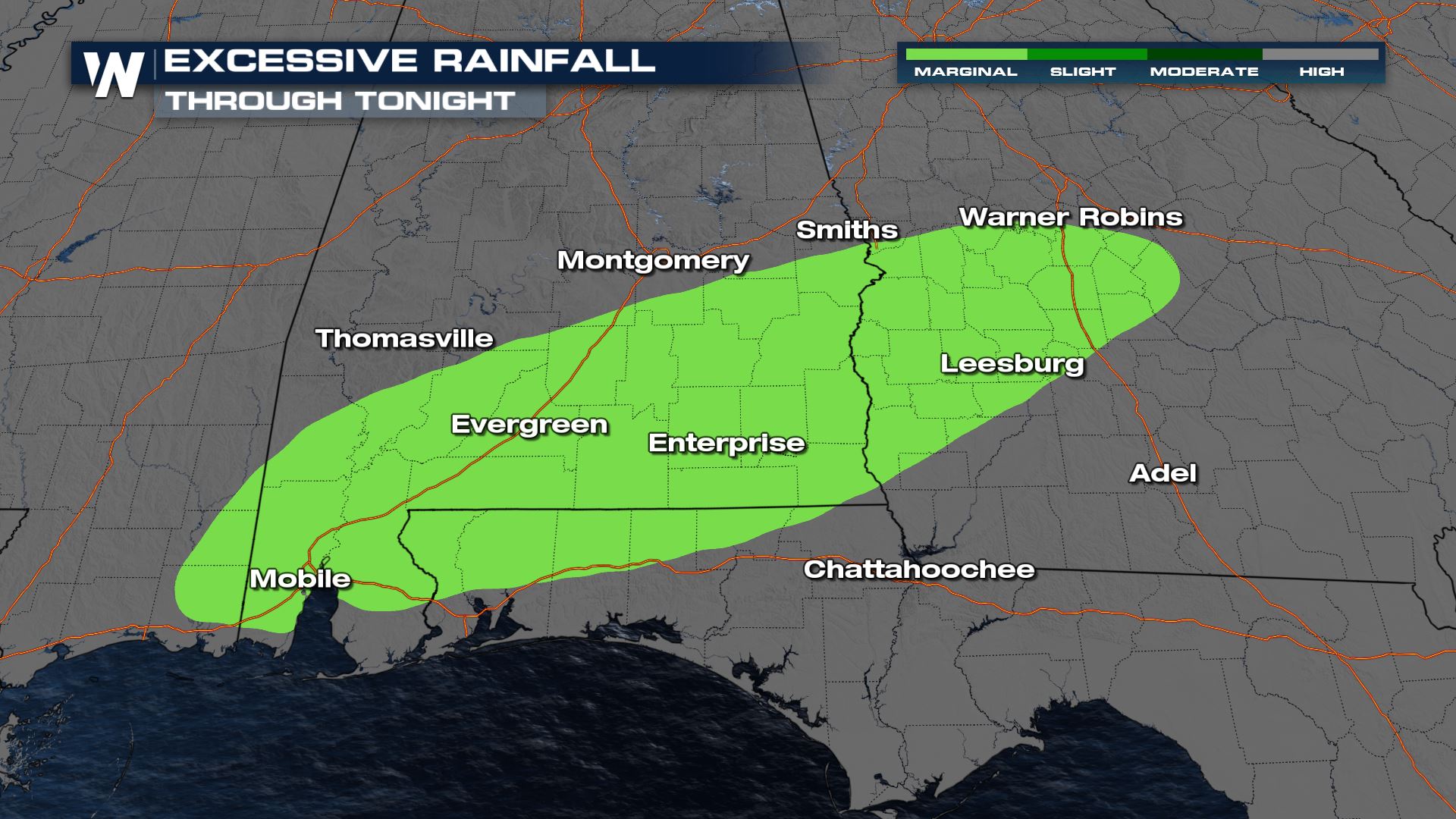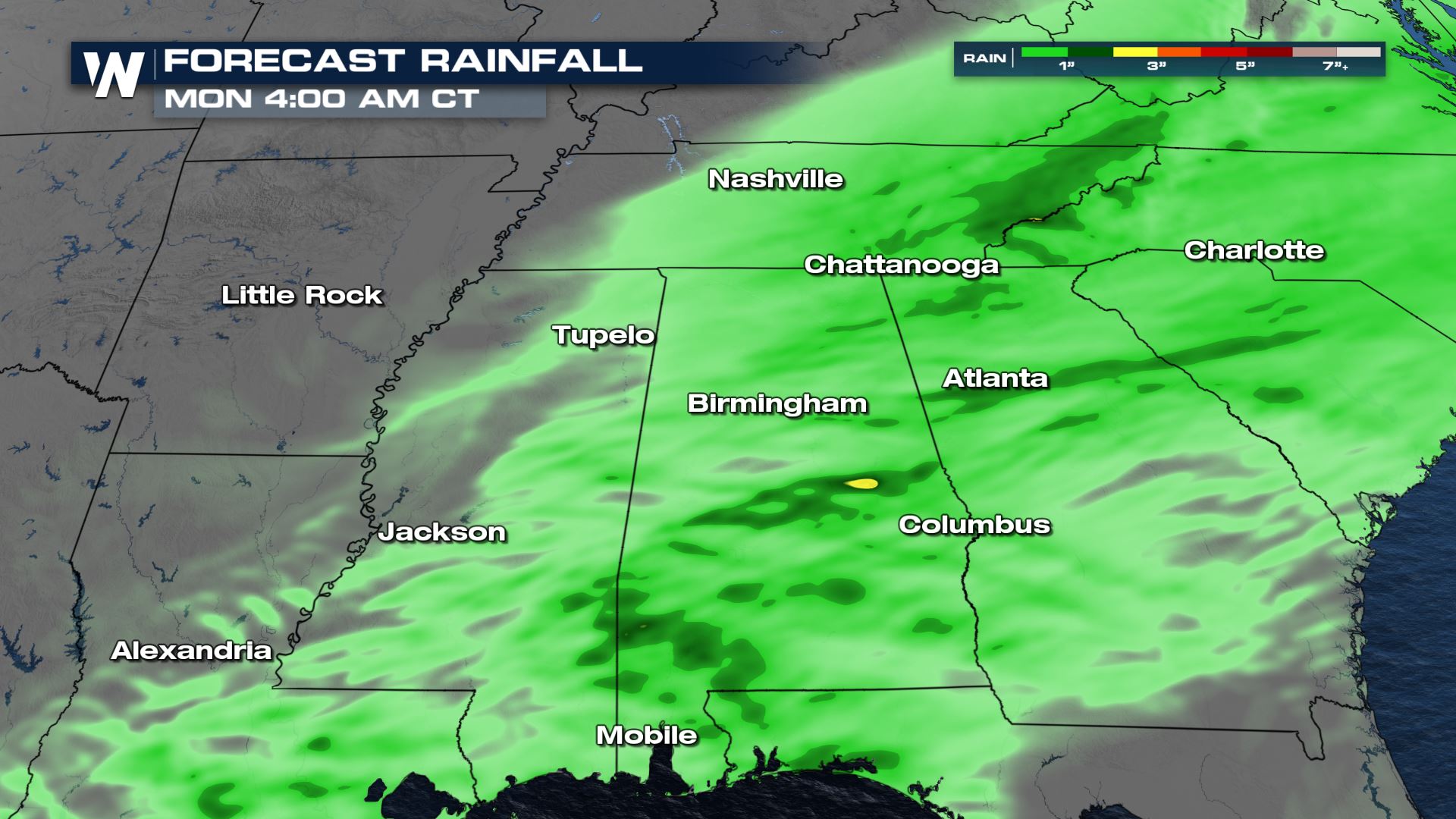 Stay with WeatherNation for the latest on this top weather story and all of your other coast to coast weather headlines!