Storms return to Arizona today and the area could see precipitation and even more haboobs. The afternoon and early evening hours are when they are looking to peak.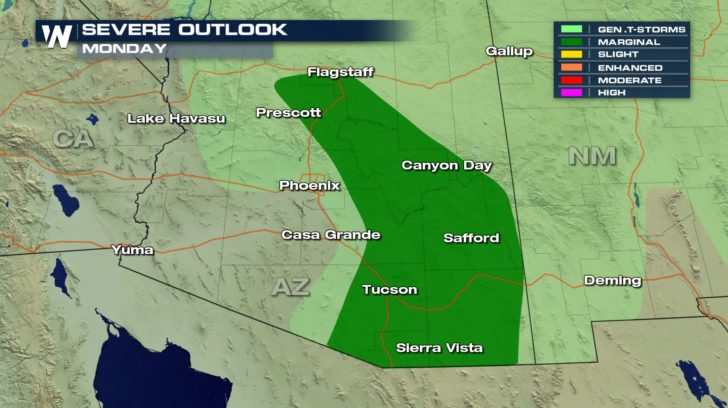 Portions of Arizona are under a marginal risk of severe weather for today. This means isolated thunderstorms could be seen throughout the dark green region.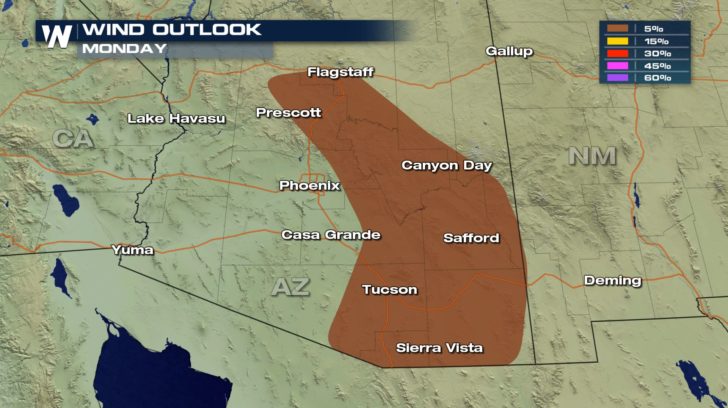 Gusty wind conditions could come with some of those storms. Cities such as Phoenix, Florence, and Queen Creek saw winds around 58 mph with the storms that passed through, yesterday. This is  a possibility for today, and another dust storm (haboob) might be seen through some areas of the state, once again.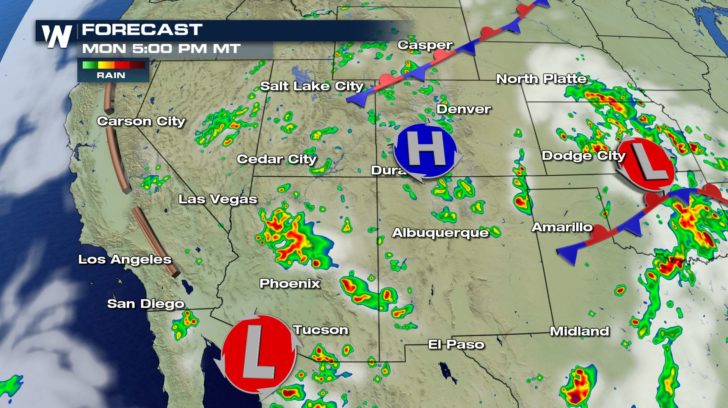 Around 3:00 P.M. - 5:00 P.M. is when the storms will start to spark up. They will linger until around 10:00 P.M., tonight. Stay weather aware throughout the day for some of these storms could produce heavy rains, as well. For WeatherNation -Meteorologist
Shelly Lindblade