Severe thunderstorms rumbled across the southern United States on Saturday.  The most intense weather occurred throughout the state of Texas from sun up to sun down.  The Lone Star State had several tornado warnings, plenty of lightning strikes, sizable hail, damaging wind gusts, and flooding rainfall. https://twitter.com/WeatherNation/status/1114679463470452736 There were several reports of rotating supercell thunderstorms, some of which caused damage.  In Milam County, power poles and structural damage caused by thunderstorm winds impacted areas near the city of Thorndale.  In the community of Grapeland in Houston County, emergency officials reported hailstones the size of softballs!  Hail of all sizes---from pea to golf ball to egg---fell on Texas.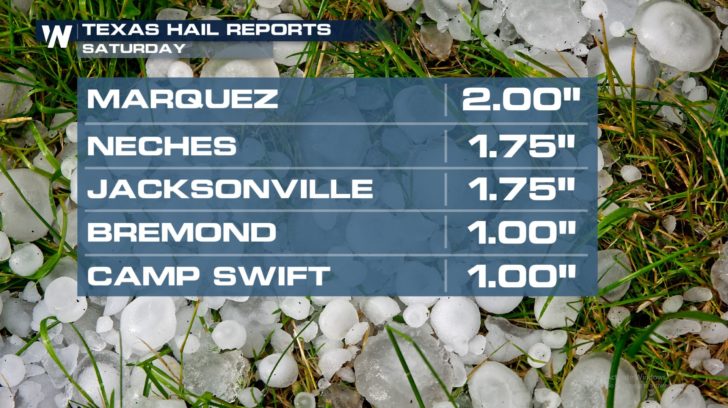 https://twitter.com/WeatherNation/status/1114694780456402944 These intense thunderstorms also brought inches of rainfall in the span of just a couple of hours.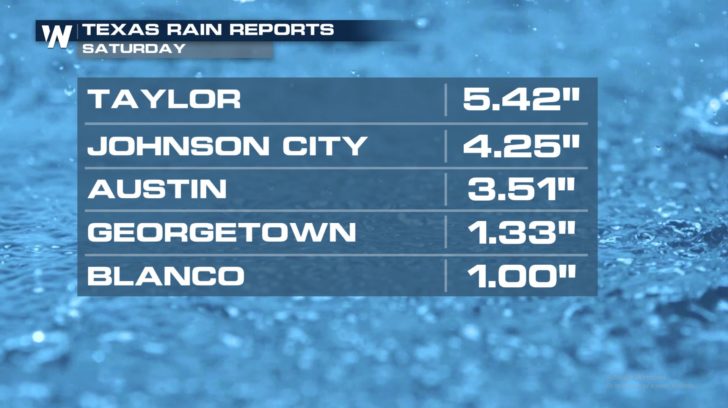 In Williamson County, Texas, floodwaters made many roads impassible.  Many streets in the capital city of Austin were submerged.  And one vehicle in Rockwall drove into a washed out road! https://twitter.com/WeatherNation/status/1114581207549767680 WeatherNation's
Meteorologist Joe Astolfi
has a look at Saturday's stormy details here: https://youtu.be/qKFbNzkGcGQ Several other states from Louisiana east to Florida experienced severe weather on Saturday as well.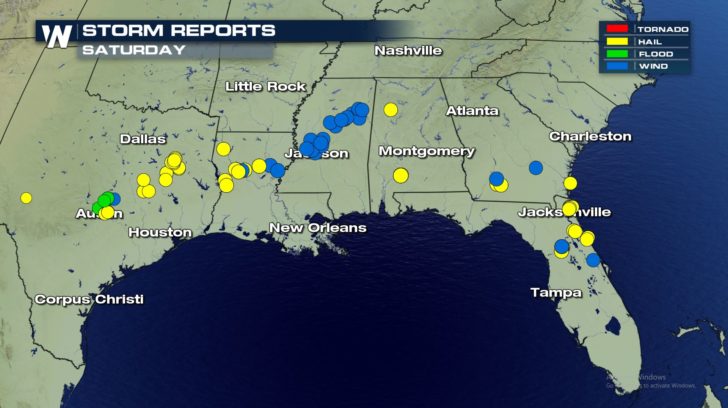 The threat for more storms remains in the forecast for the rest of the weekend and into Monday.  Be sure to stay with
WeatherNation
 this spring as the threat for severe weather ramps up.