A cold front sweeping across the Southeast will bring a chance for showers and storms with a chance for some isolated severe storms over Florida.  Here is the very latest.
Severe Outlook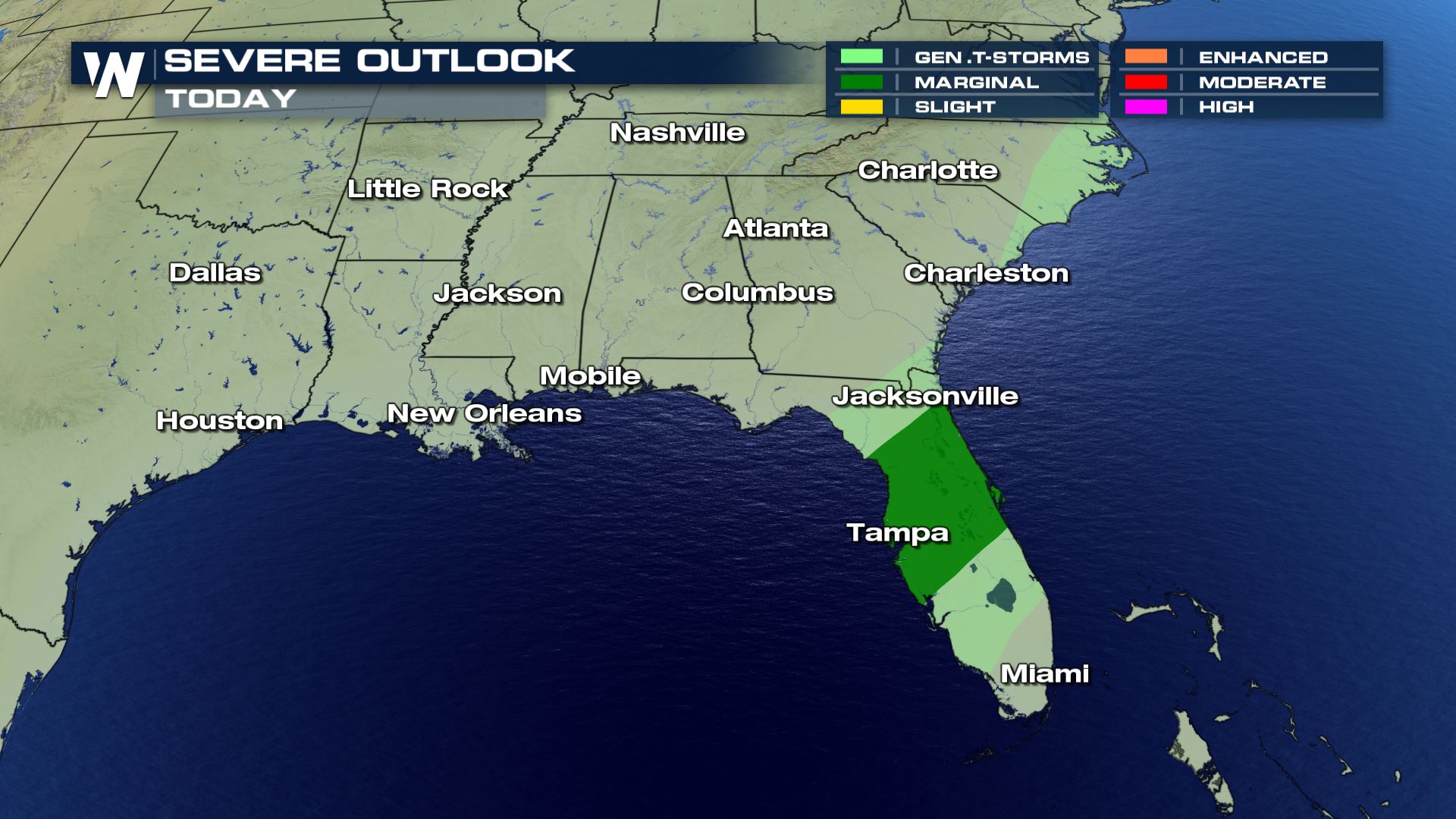 Most of the storms will be below severe weather limits, but a few isolated storms over northern Florida could get up to severe level.   Therefore the Storm Prediction Center has issued a Marginal Risk of severe weather.  This means there will be a chance for isolated severe storms.
Severe Risks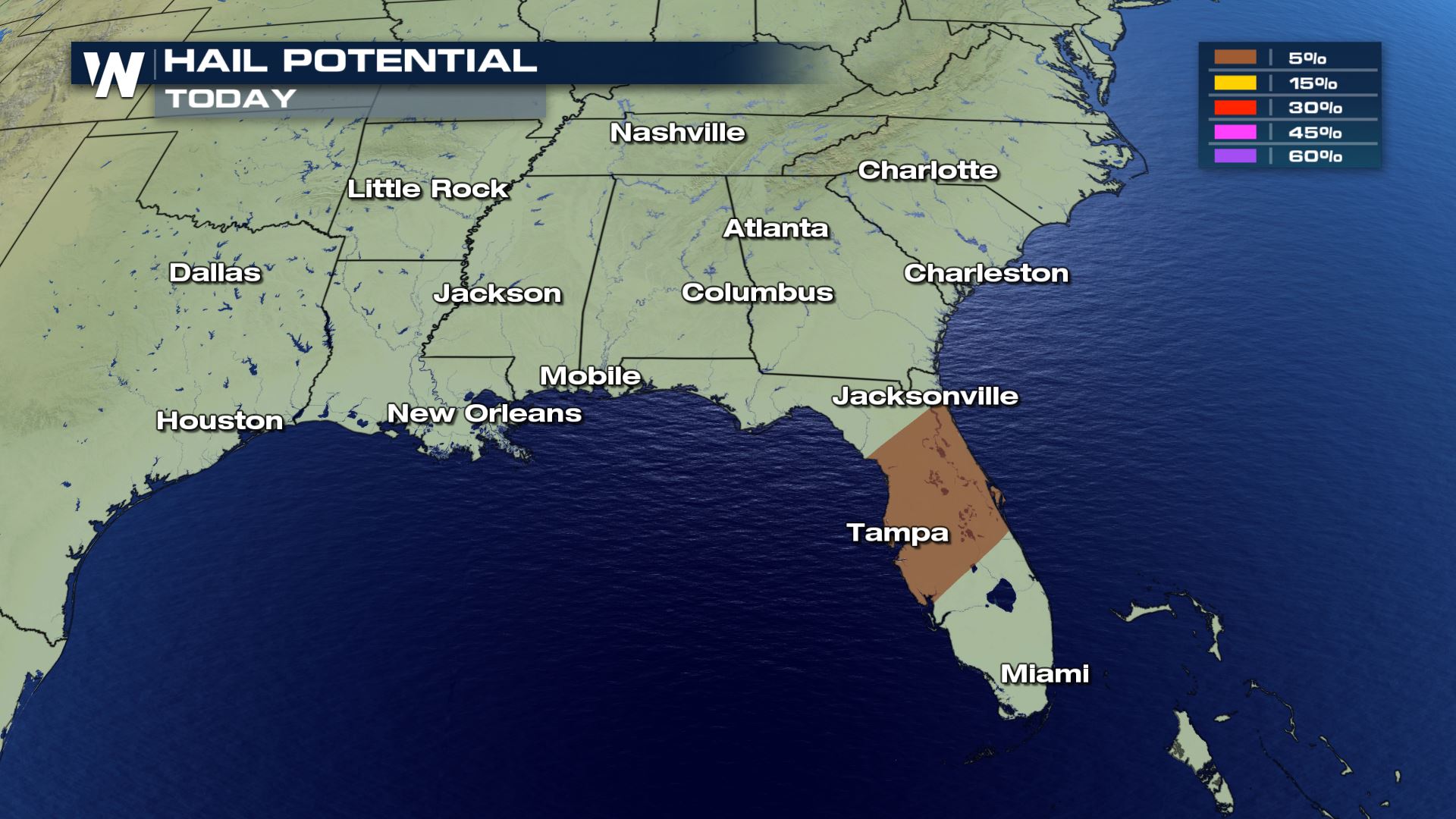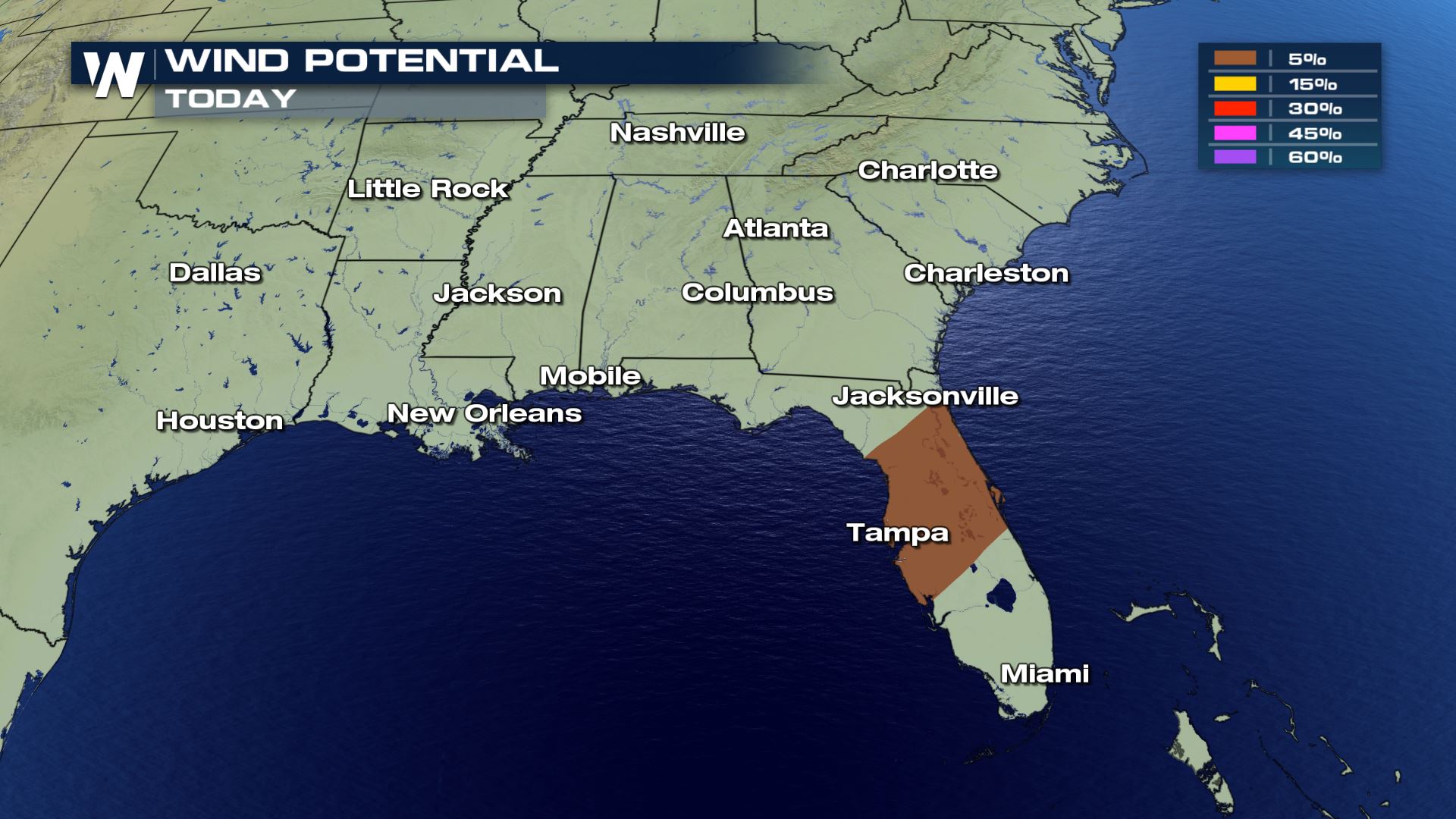 Not all modes of severe weather will be possible, but some hail up to 1" in diameter and wind gusts over 58 mph will be possible.  We can't completely rule out a spin up over the Gulf of Mexico that tries to move on land and produce a tornado, but the tornadic threat is on the lower end.
Forecast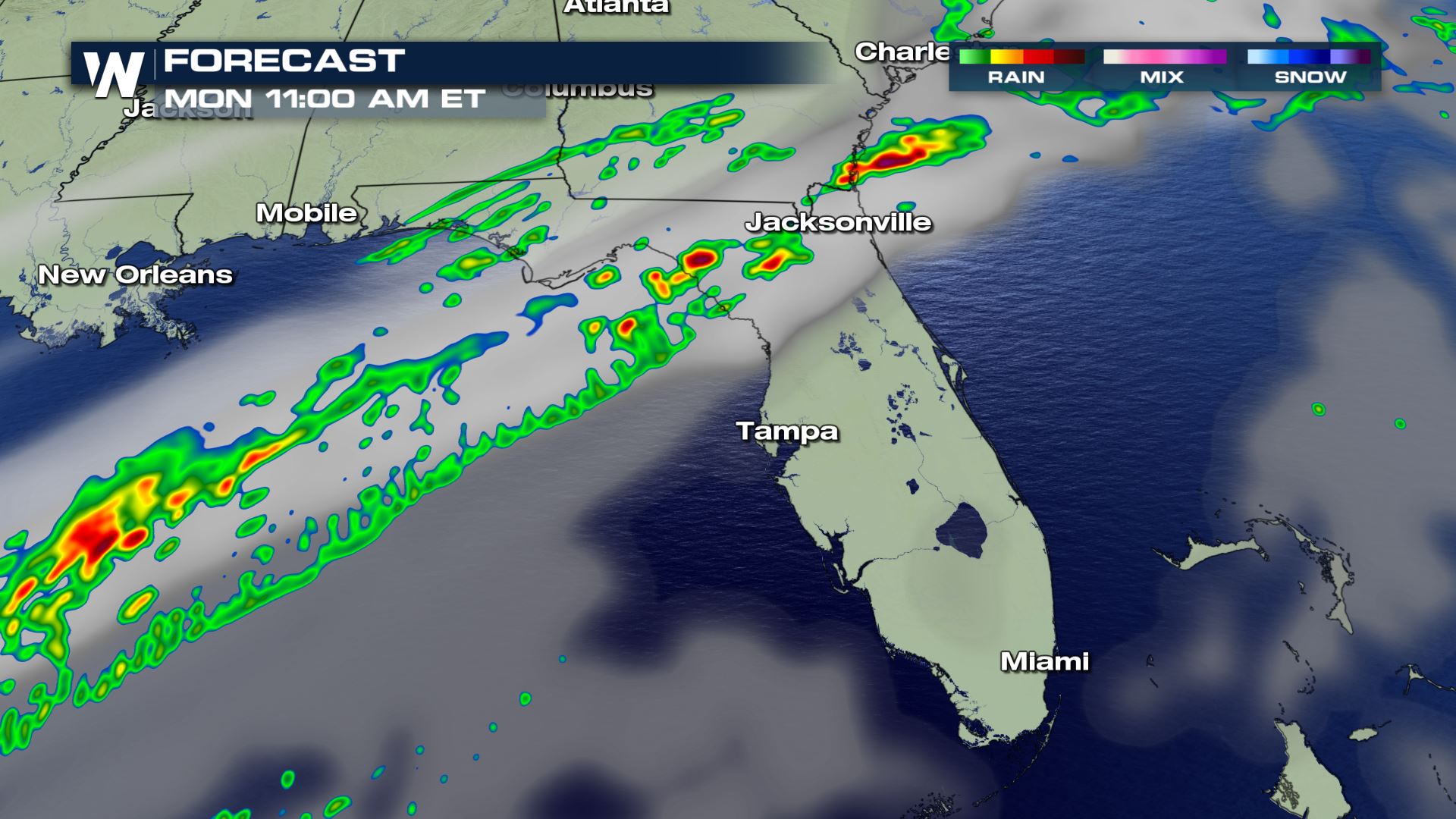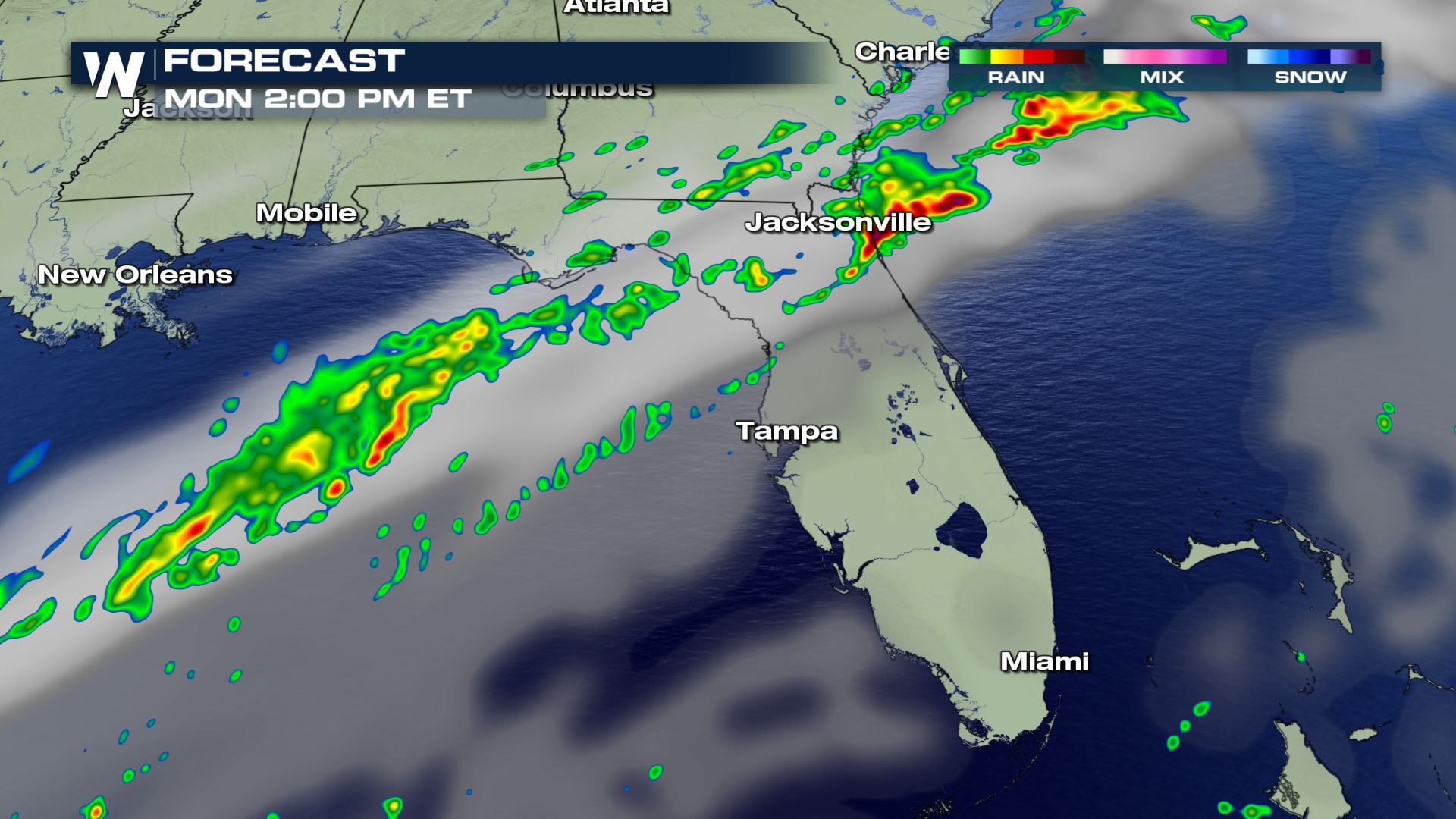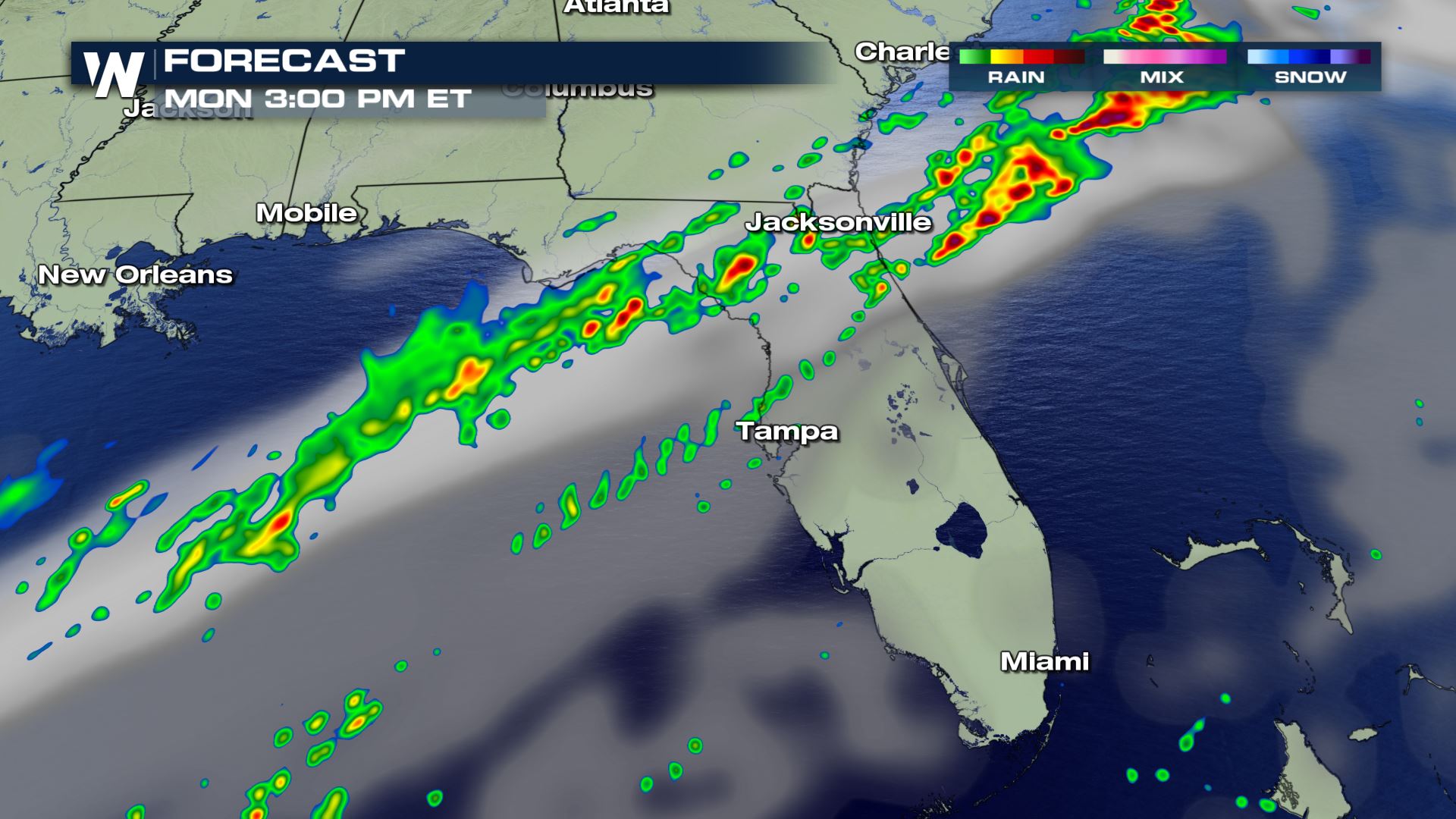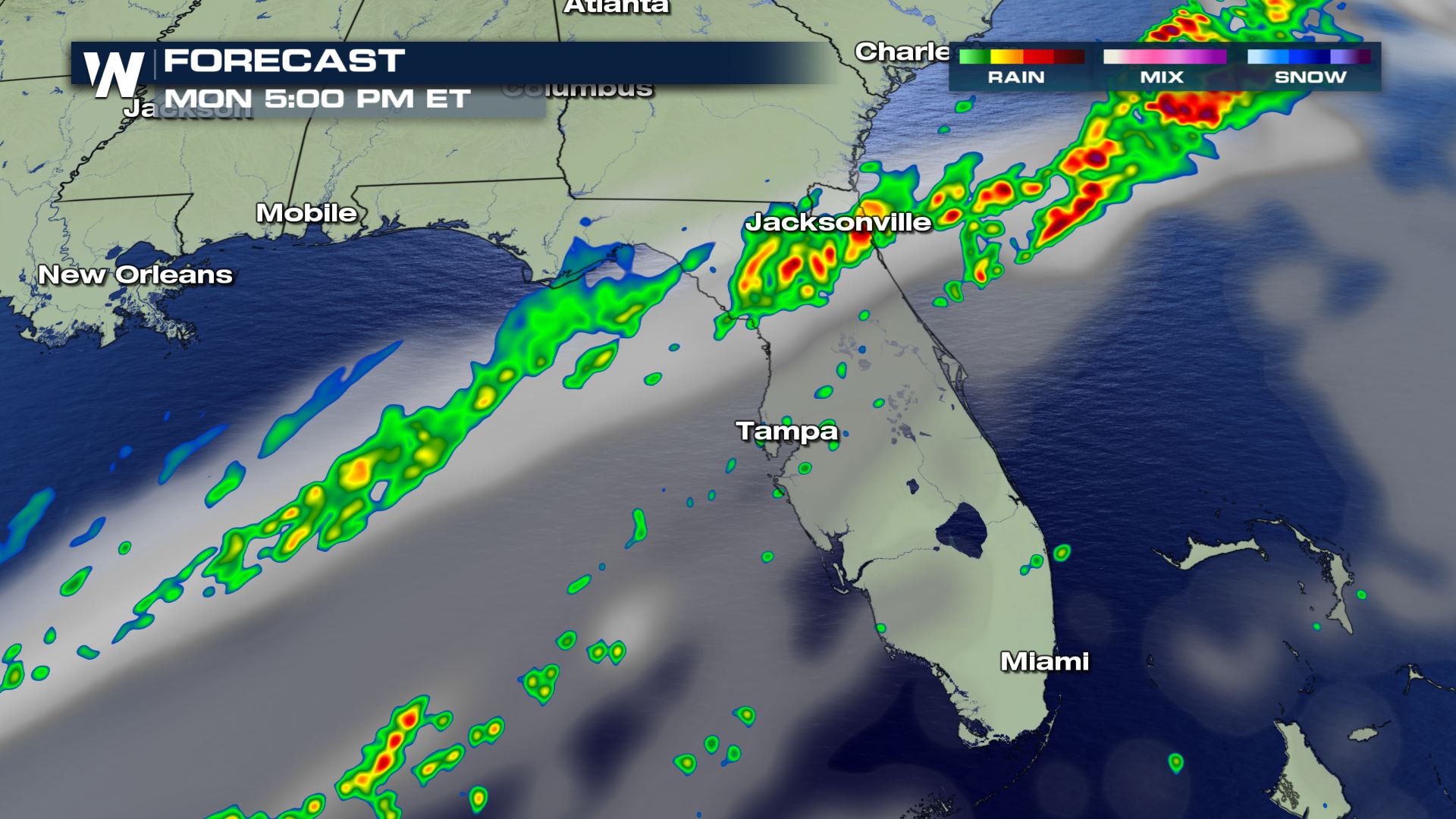 The timing of today's storms will be through the afternoon and early evening.  Once this cold front completely clears the region, we will have sunny and quiet conditions for the next 2 days.