A potent cold front will dive south across the Central Plains this weekend, bringing a chance for heavy rain and strong storms to a sizeable chunk of the nations midsection Sunday and Monday. The northern end of the front could also spur some severe storms around Lakes Superior and Michigan on Saturday.
Severe Storms
As the front moves south on Sunday, it is expected to move into an environment with warm temperatures and suitable moisture to lead to thunderstorm development. The Storm Prediction Center has issued a marginal risk (category 1 out of 5) for the region below for the potential of severe thunderstorms, mainly with the threat of producing large hail and damaging wind gusts.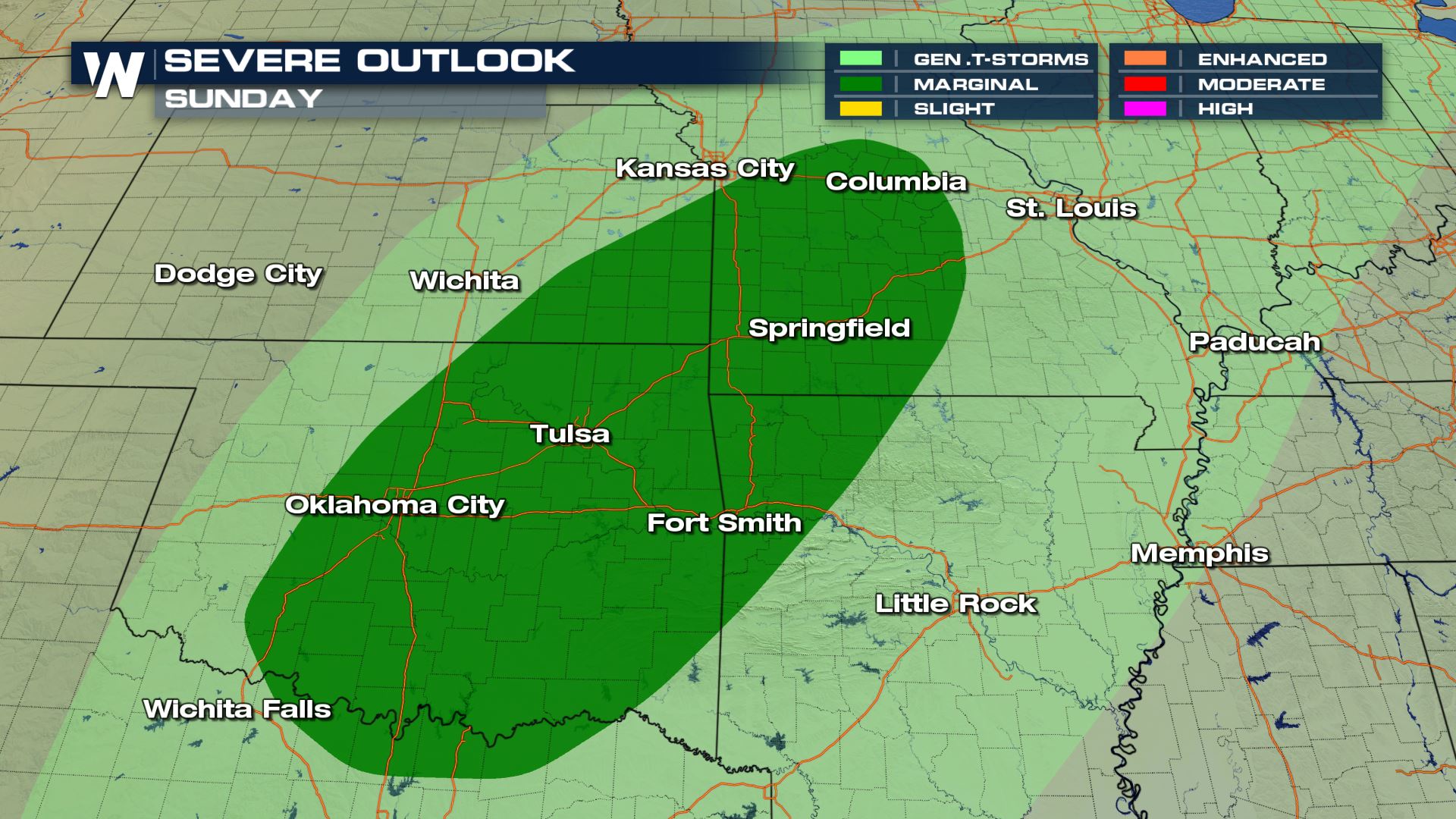 Rain and thunderstorm coverage is expected to gradually increase near the frontal boundary Sunday afternoon, with thunderstorms more likely to develop in the late afternoon hours.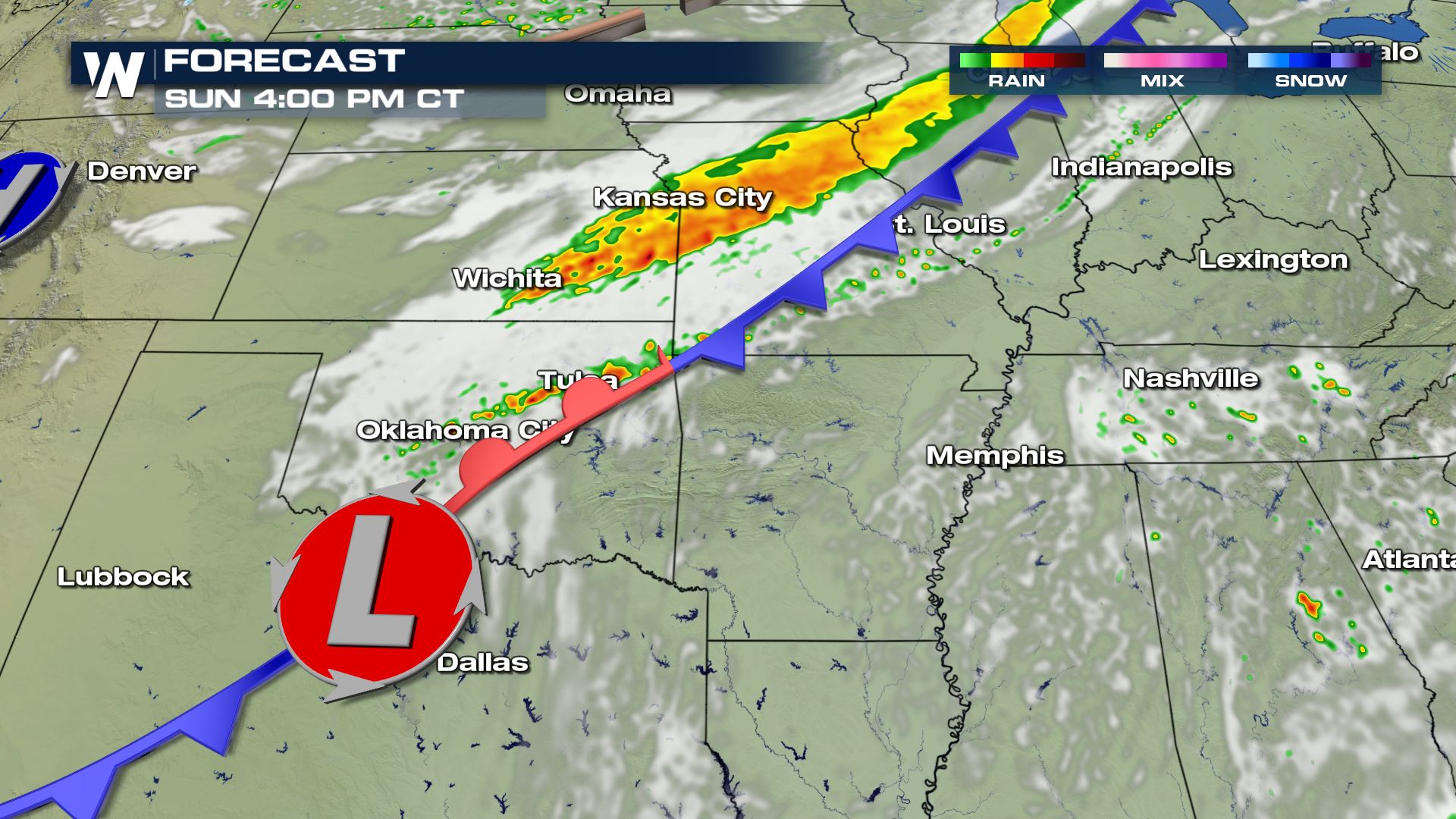 Storm intensity is expected to increase into the early evening as the lines of precipitation move south into Oklahoma, Arkansas, Southern Missouri, and Northern Texas.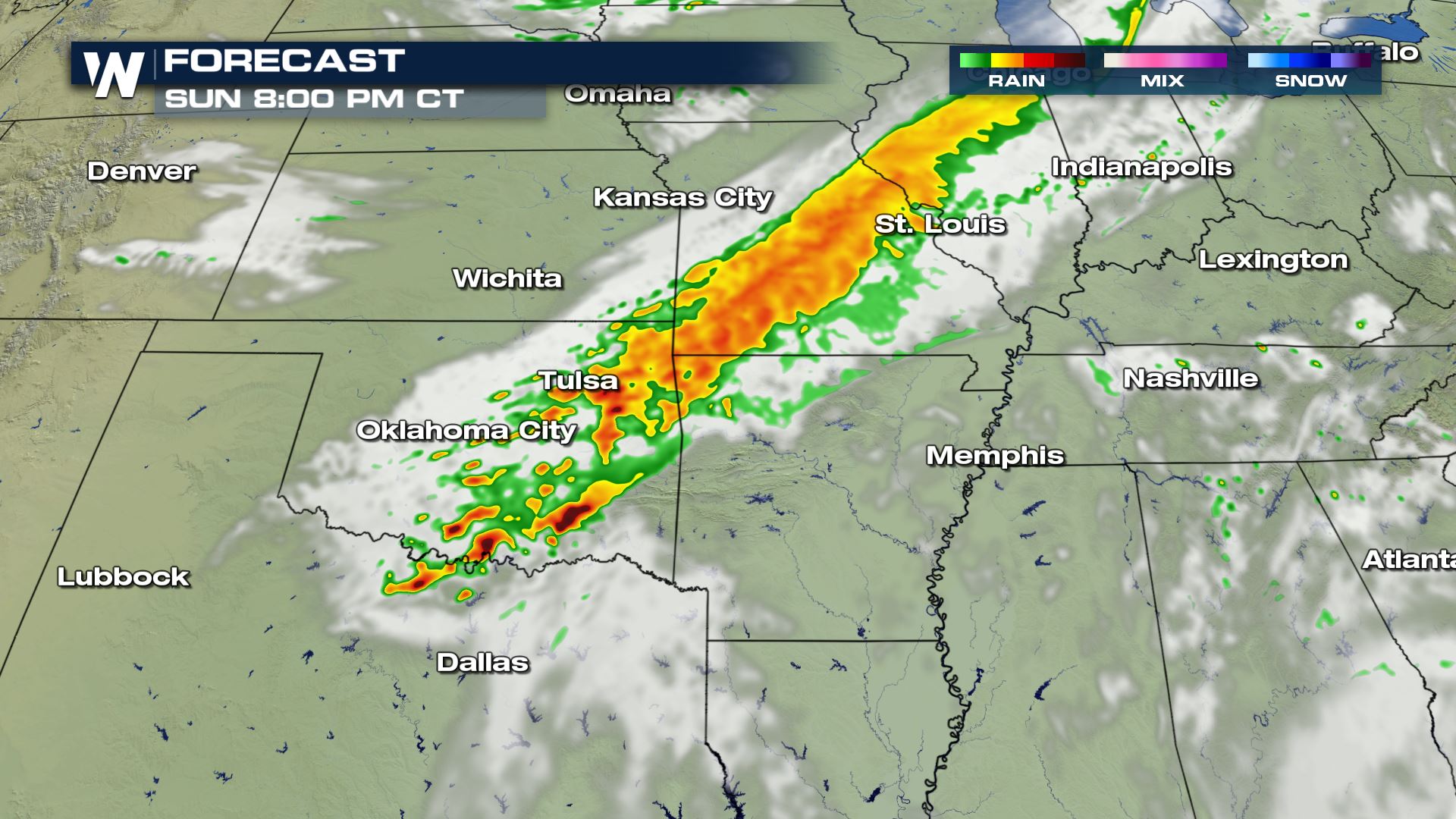 A few strong or severe storms may persist overnight across the South, including in the Dallas metro area. Some heavy rain and strong thunderstorms could make it to the Texas and Louisiana Coastline early Monday, including in the Houston area.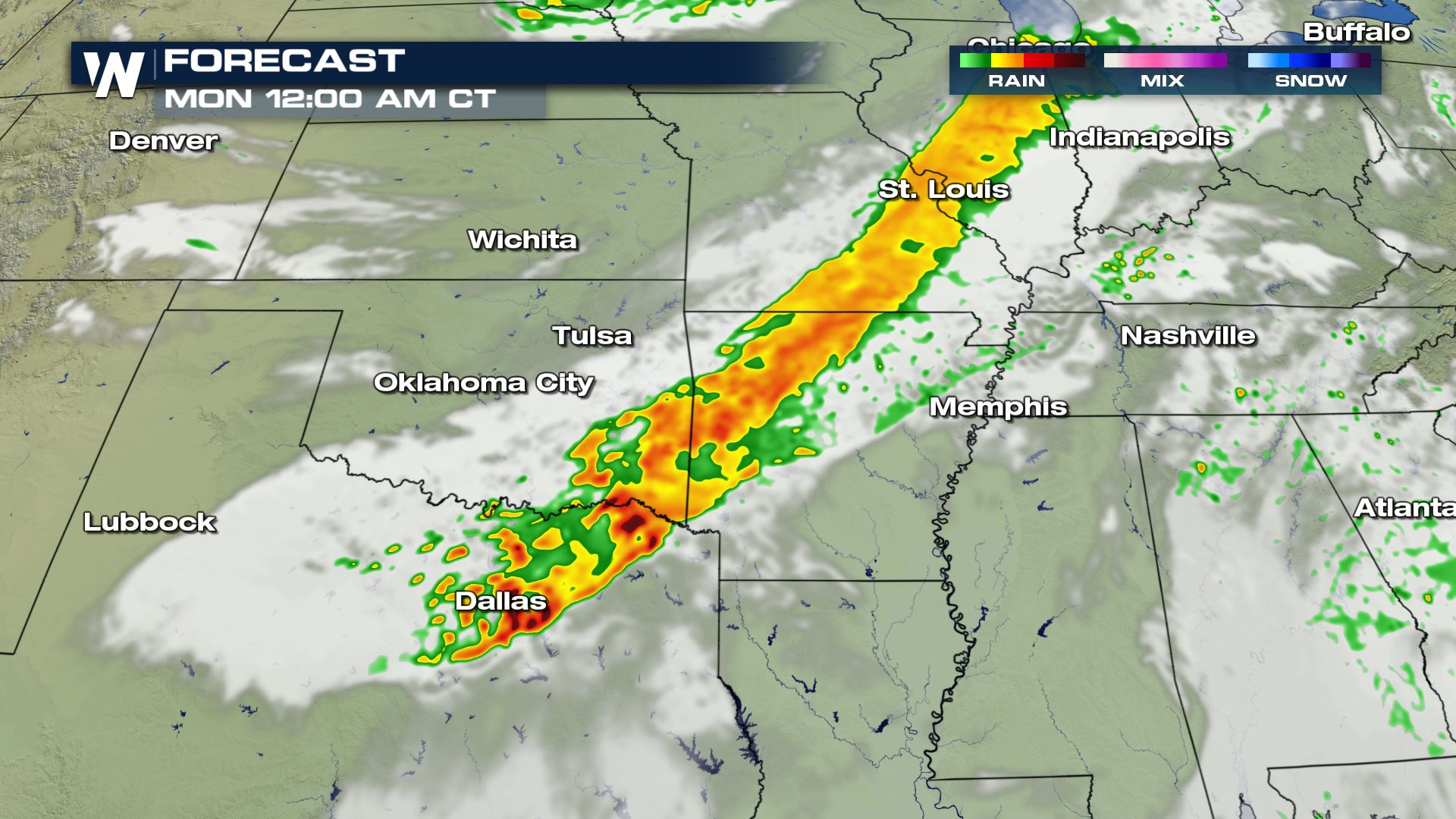 Heavy Rain and Flood Threat
Rain rates along the front could approach 1-2 inches per hour which could lead to flooding and flash flooding where storms are able to train. The Weather Prediction Center (WPC) has issued a slight risk for flash flooding to develop Sunday across Northwestern Arkansas, with a lower end risk as far north as I-80 in Illinois.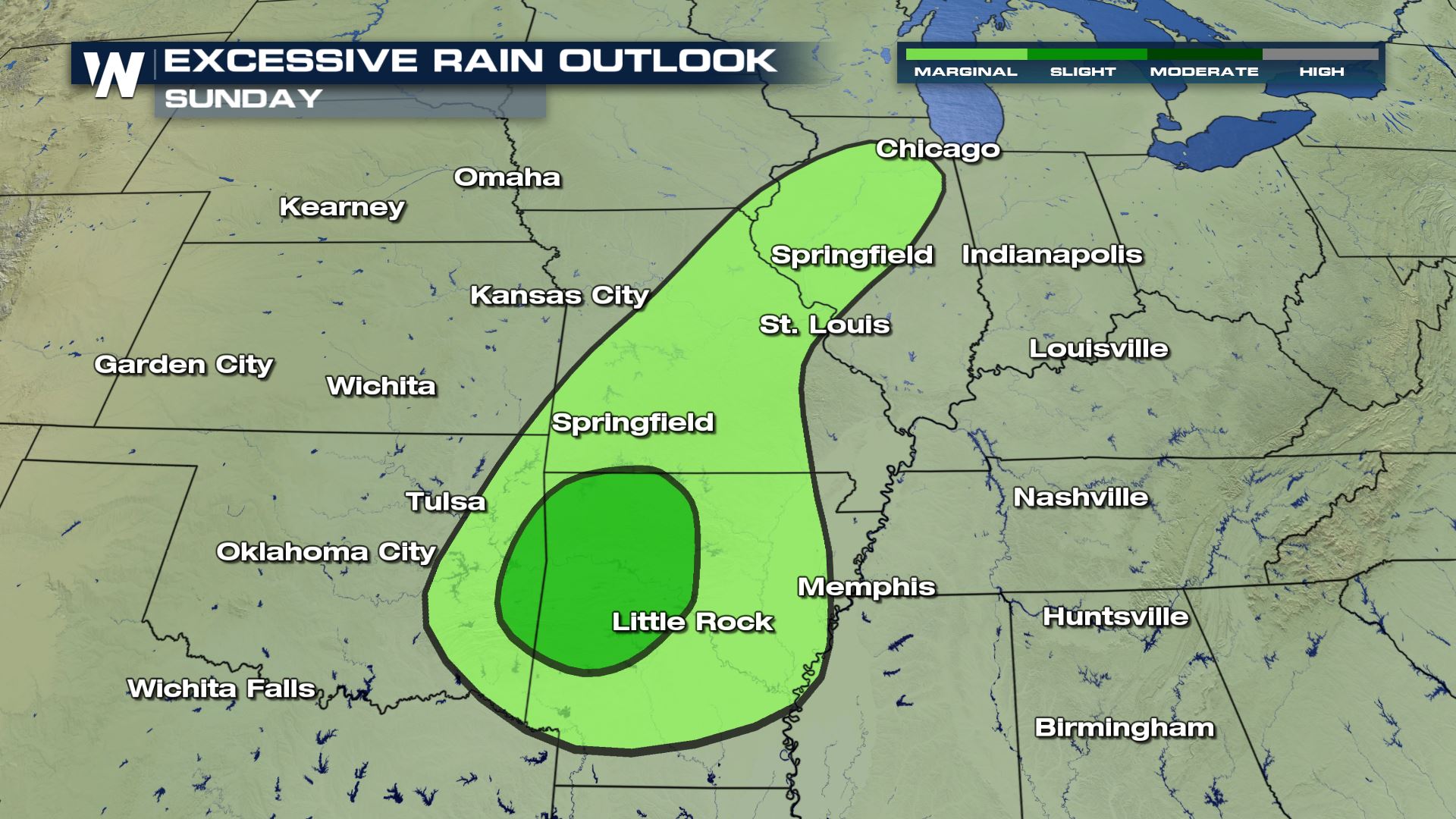 Rain totals from thunderstorms could exceed 2-3 inches in some isolated areas, though many locations should expect less.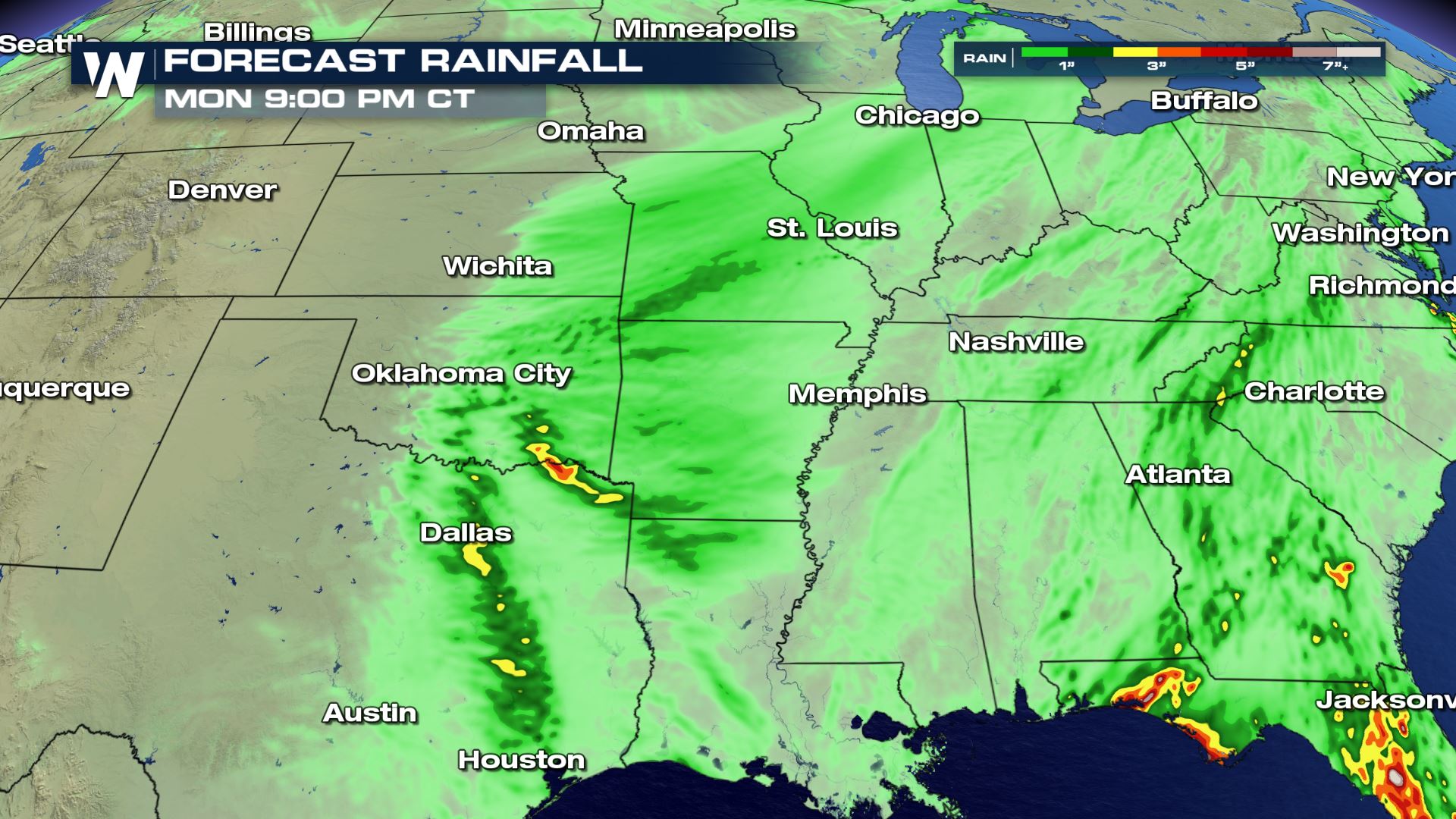 As the front moves east into Monday, so will the threat for heavy rain and flash flooding. The WPC has issued a marginal risk for flash flooding for the region below.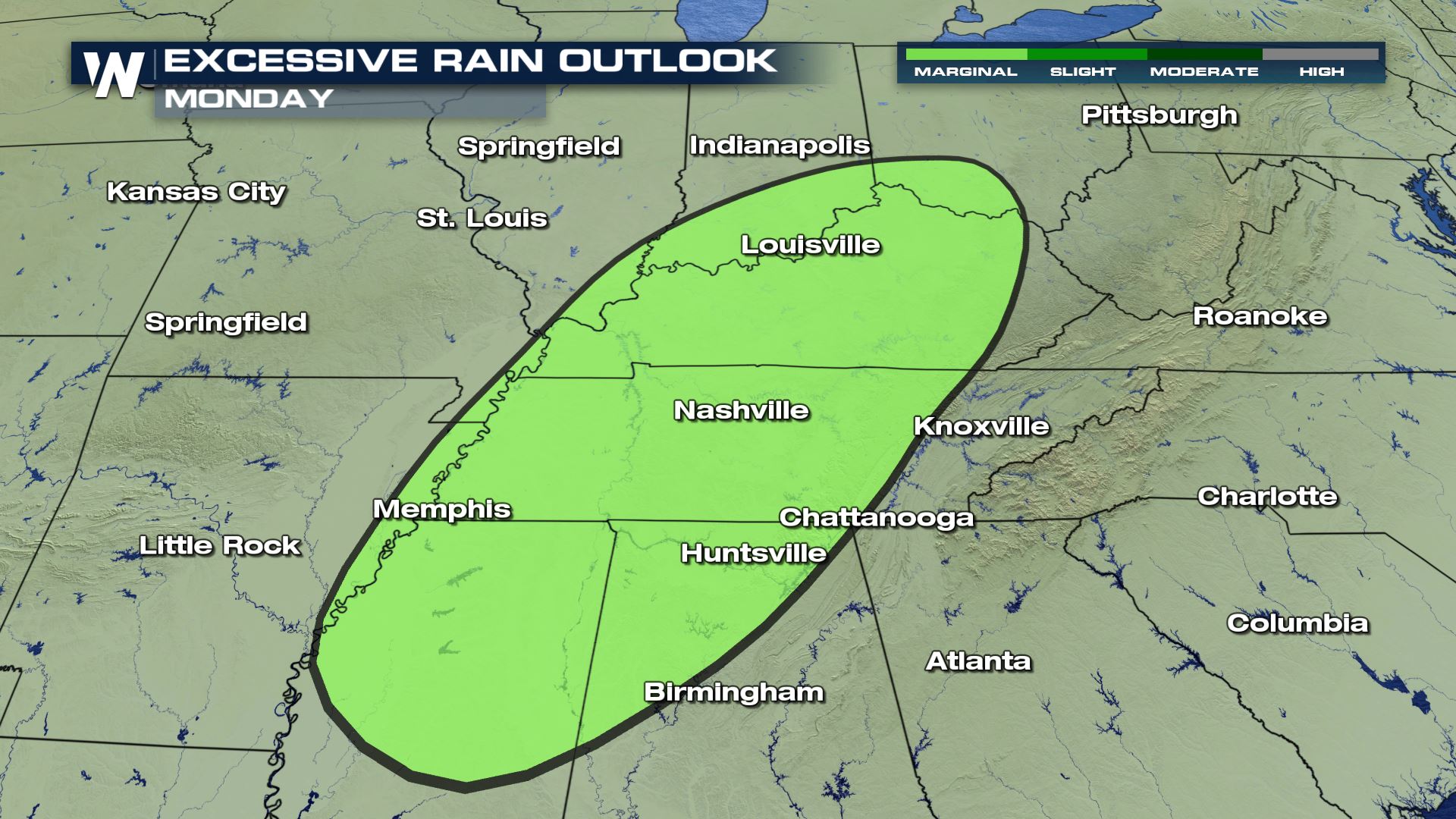 As always, warnings are scrolling at the bottom of our broadcasts to help you stay weather aware. This article will be updated as new information becomes available.