We have some active weather in the forecast for the upcoming weekend in the Northwest.  A strong area of low pressure will be moving south out of the Gulf of Alaska by Friday and bring with it rain, snow and very strong winds.
Forecast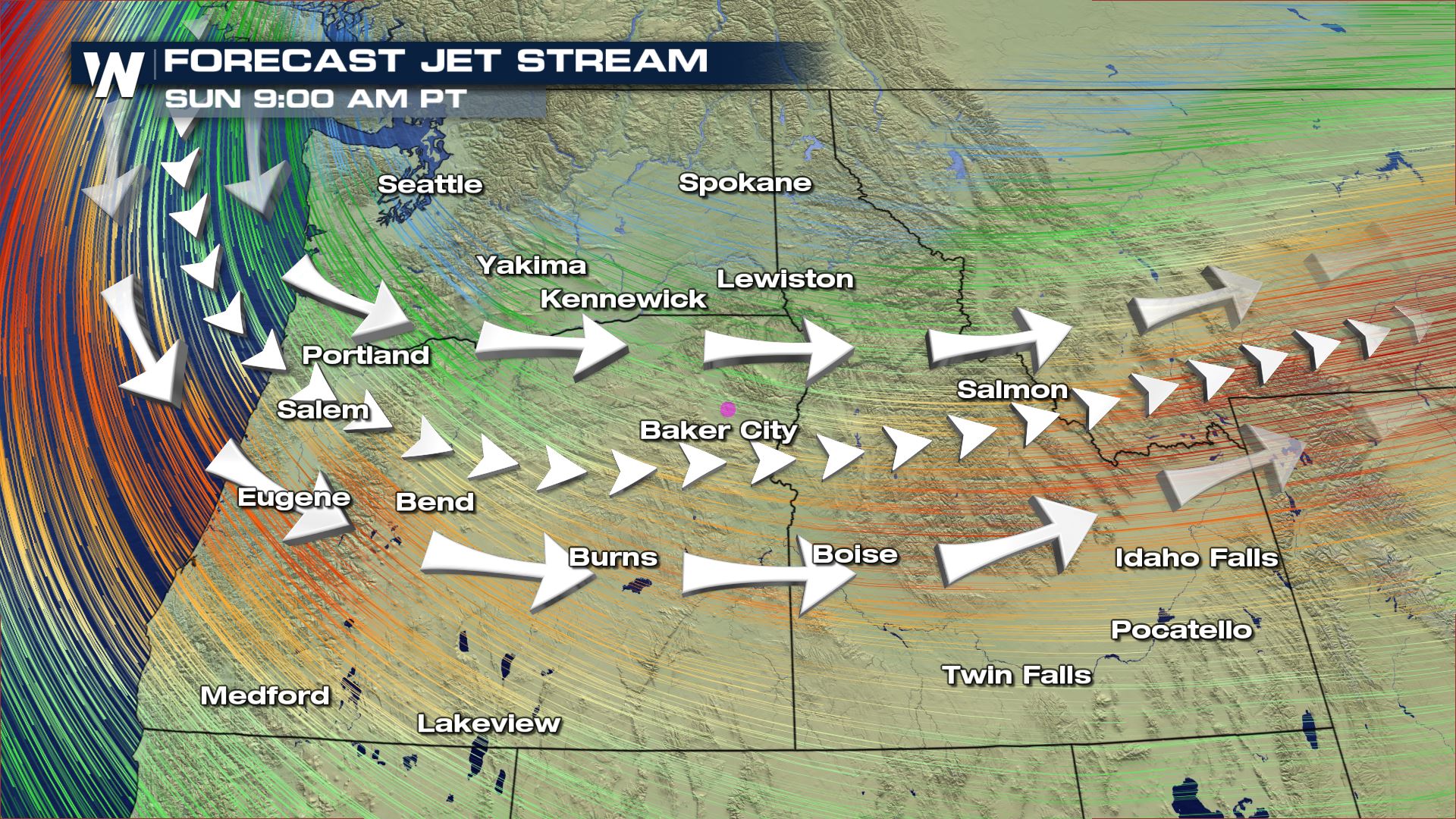 You can see the strong upper-level winds by early Sunday morning,  especially over Oregon and Idaho.  These strong upper winds will also influence the surface with strong winds as well.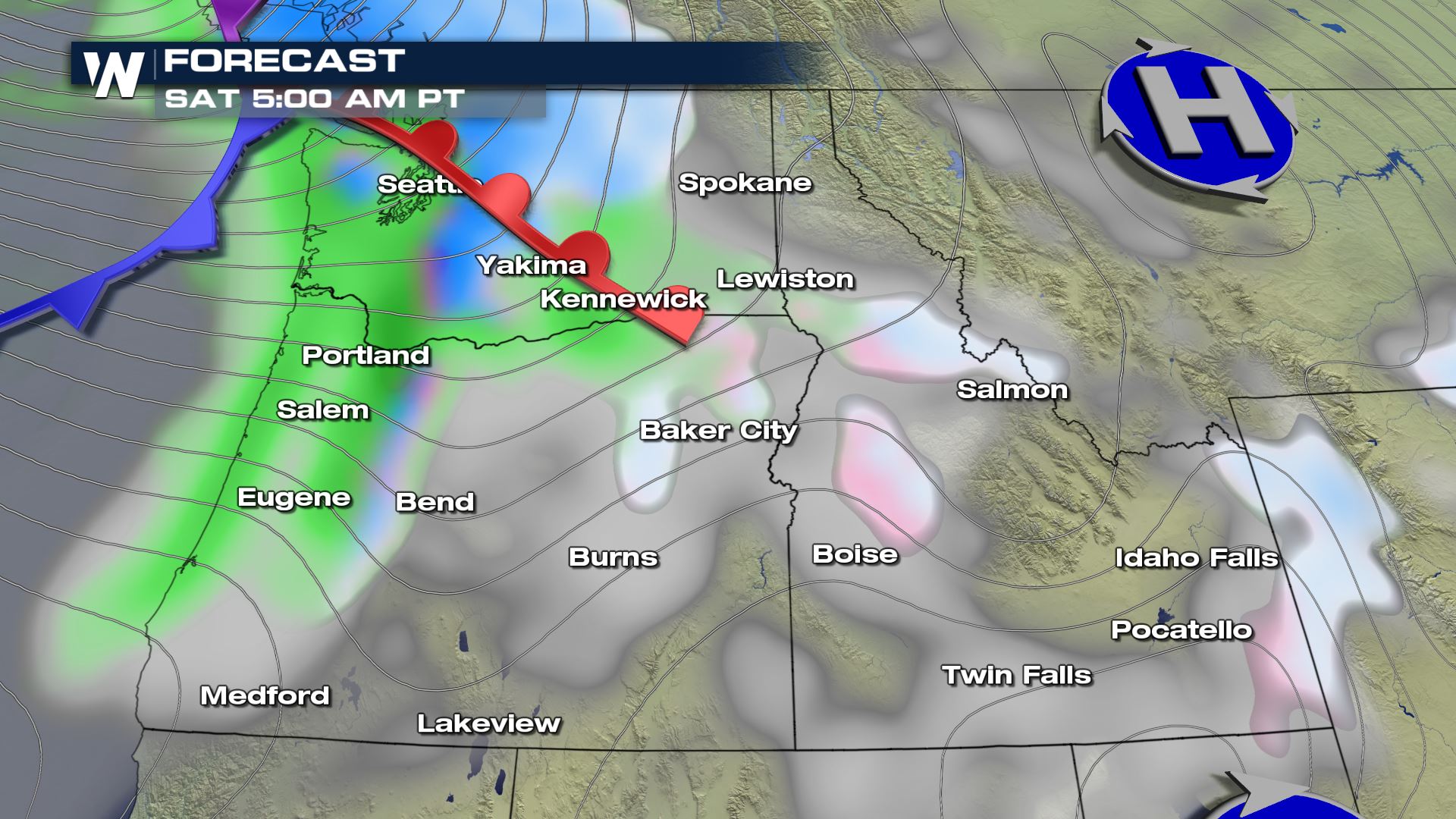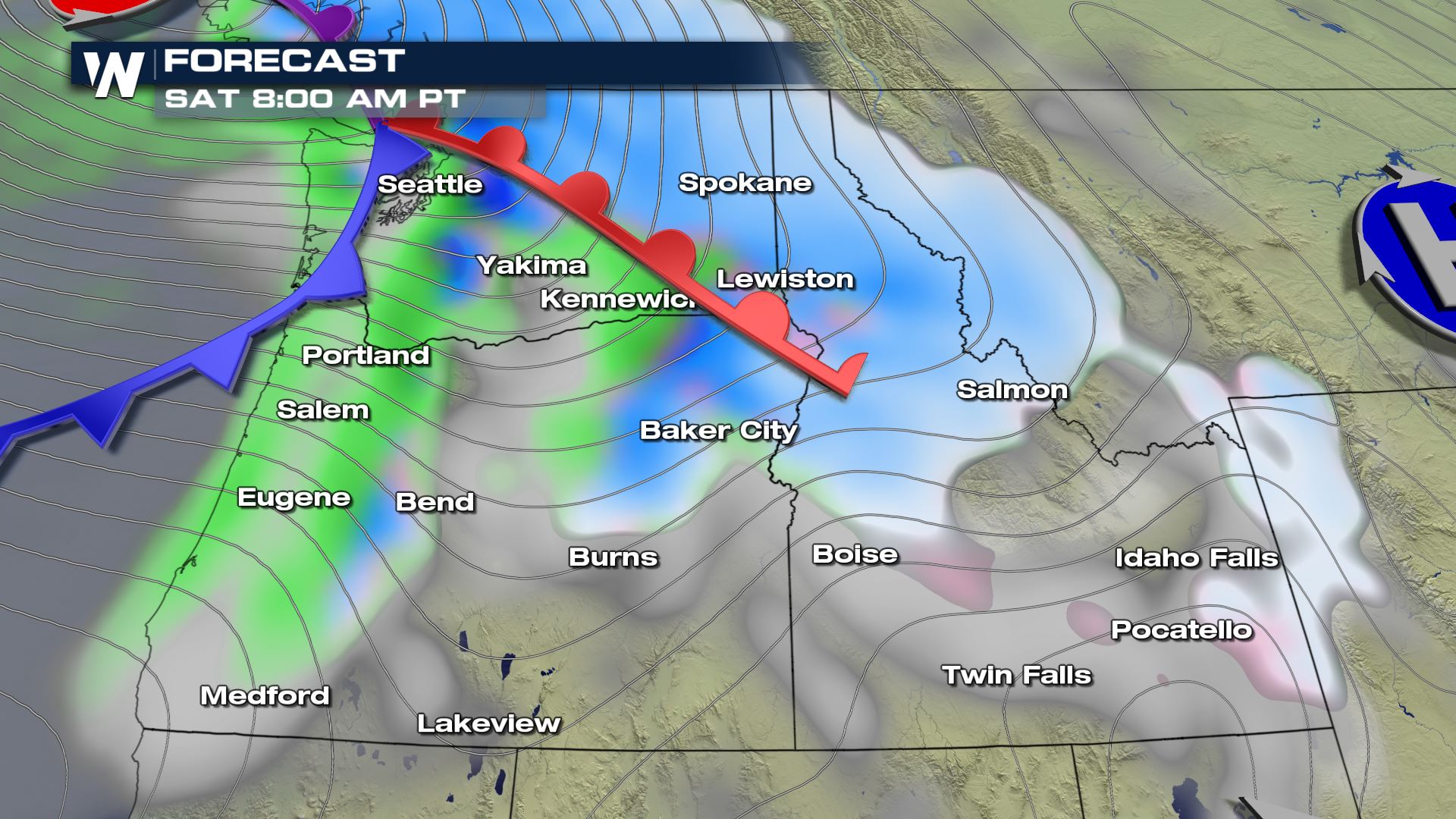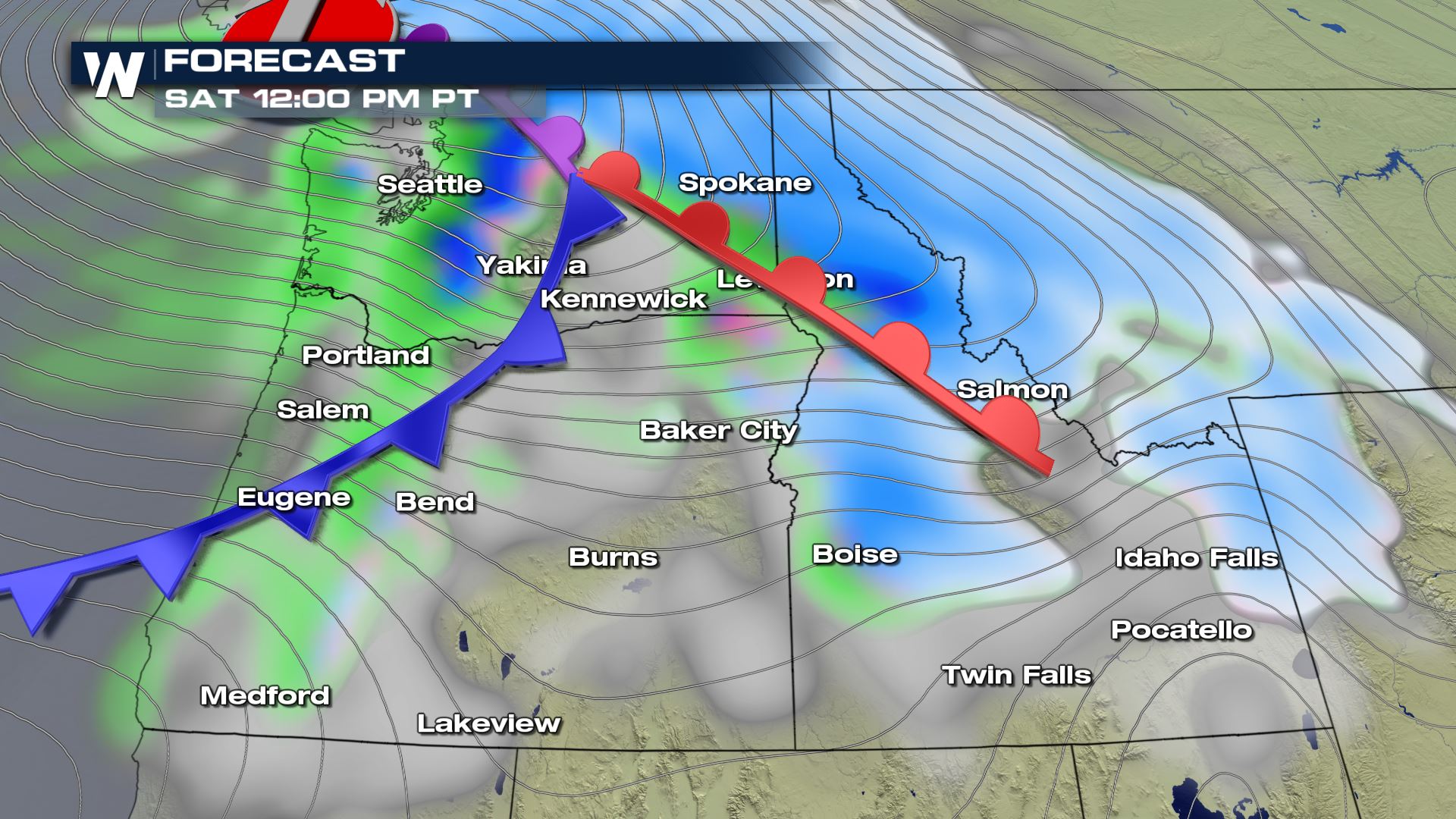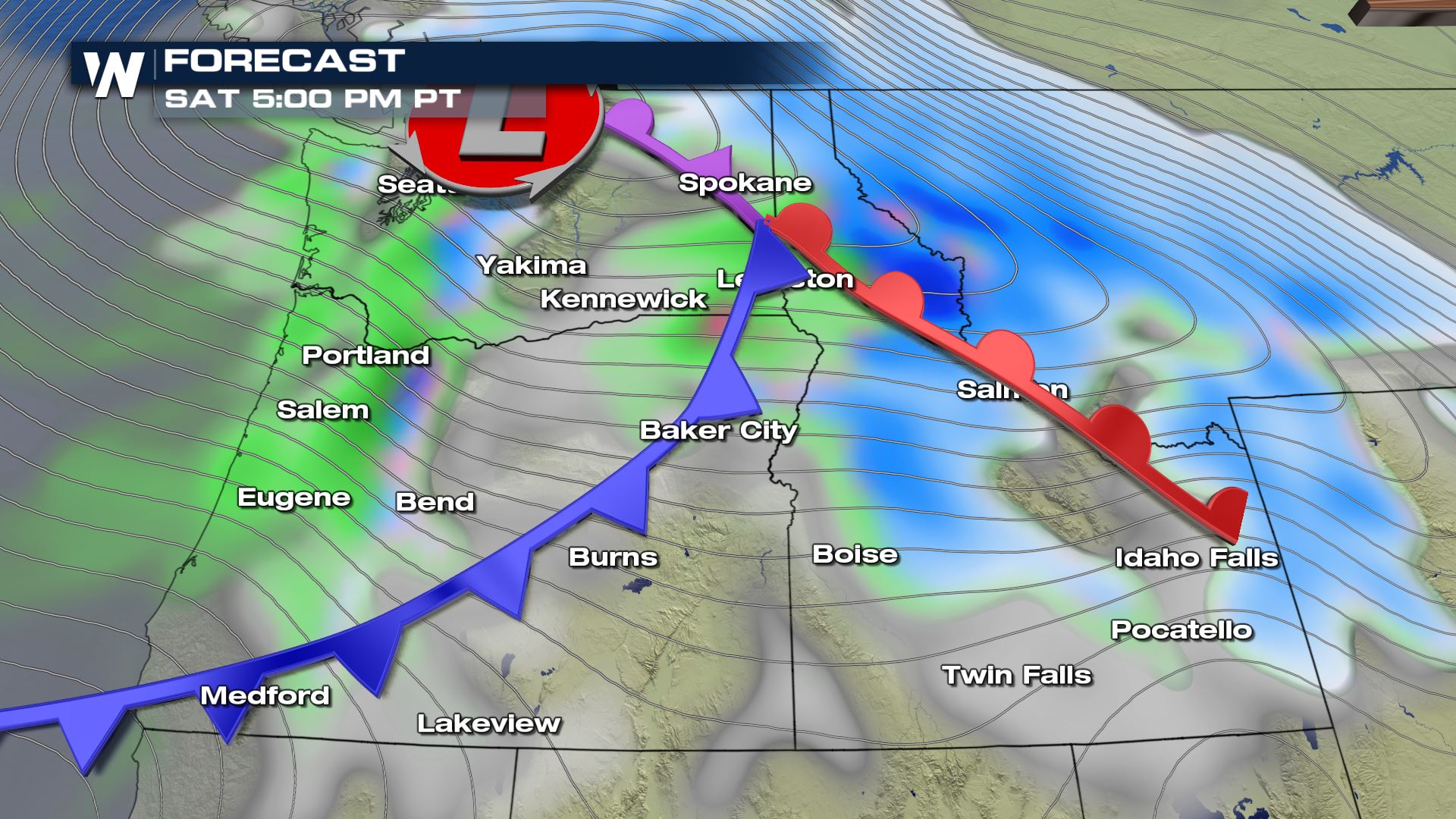 At the surface a low pressure system will push onshore by early Saturday morning.  Rain and mountain snow will be likely for parts of Washing, Oregon, Idaho and Montana.  Also...notice the lines on the map...those are called isobars and they represent the measurement of pressure.  So when you see those lines packed closely together, it's called a tight pressure gradient and that means very strong winds.
Wind Forecast
Take a look at some of the winds that are in the forecast for Saturday.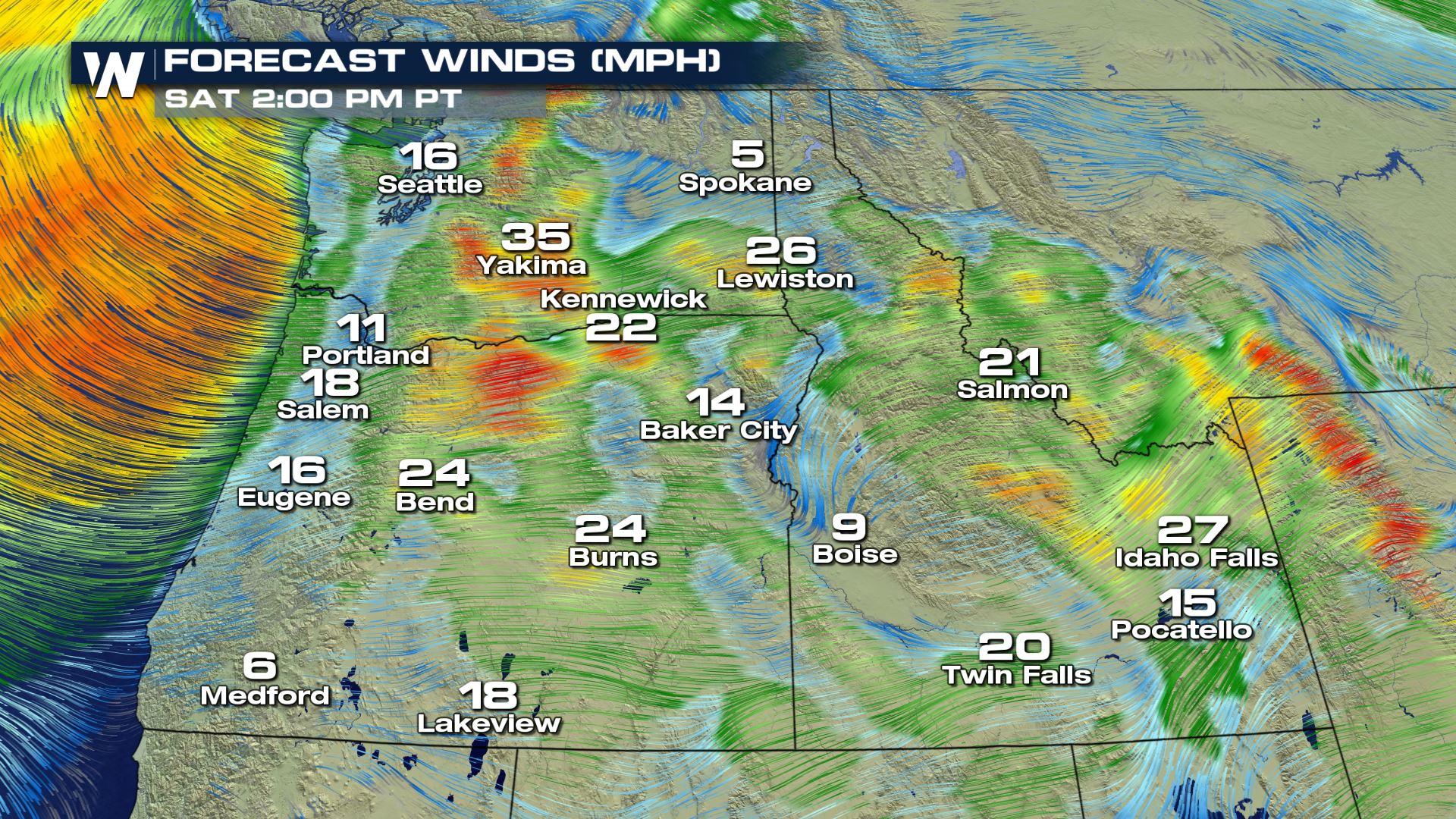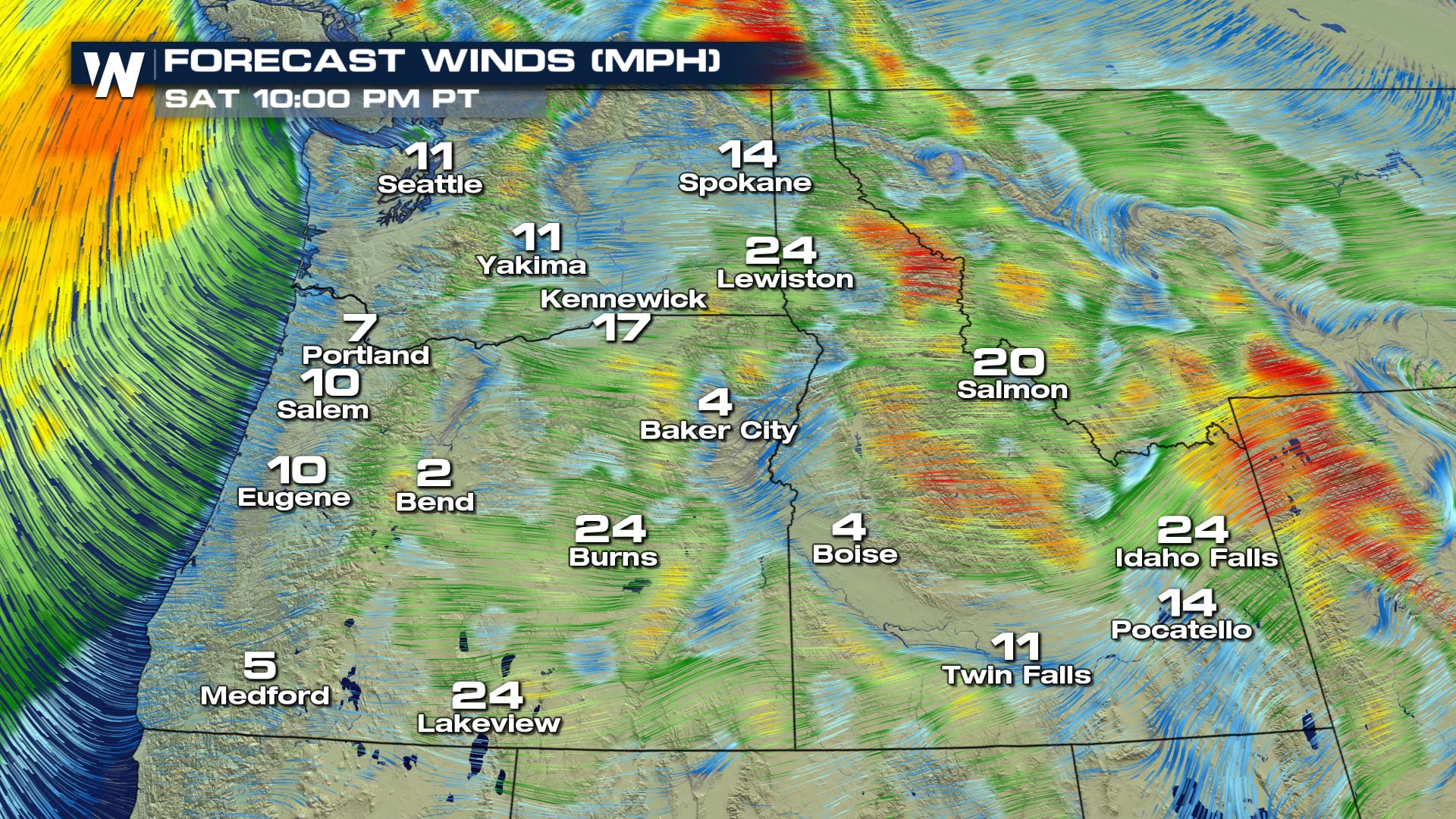 At times wind speeds will range from 30-40 mph and wind gusts could be approaching 50 mph.  These strong winds will also lead to small craft advisories and high waves along the coast.
Snowfall
This system will also bring some heavy snow to the mountains.  Take a look at the latest snowfall accumulation map.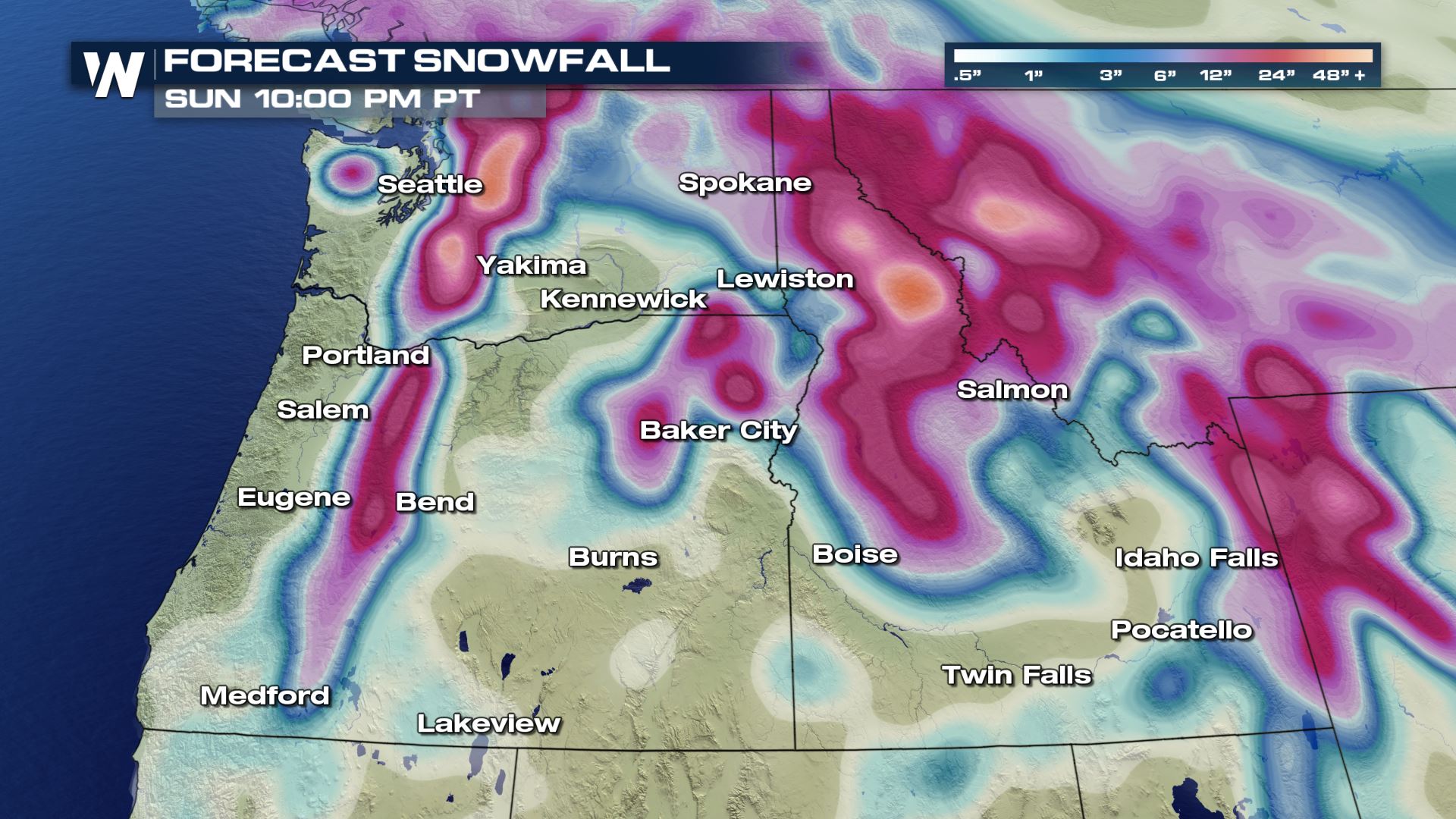 Meteorologist Patrick Crawford