Cold temperatures and strong winds are not a good combination and that will be evident over the High Plains this morning.
Wind Alerts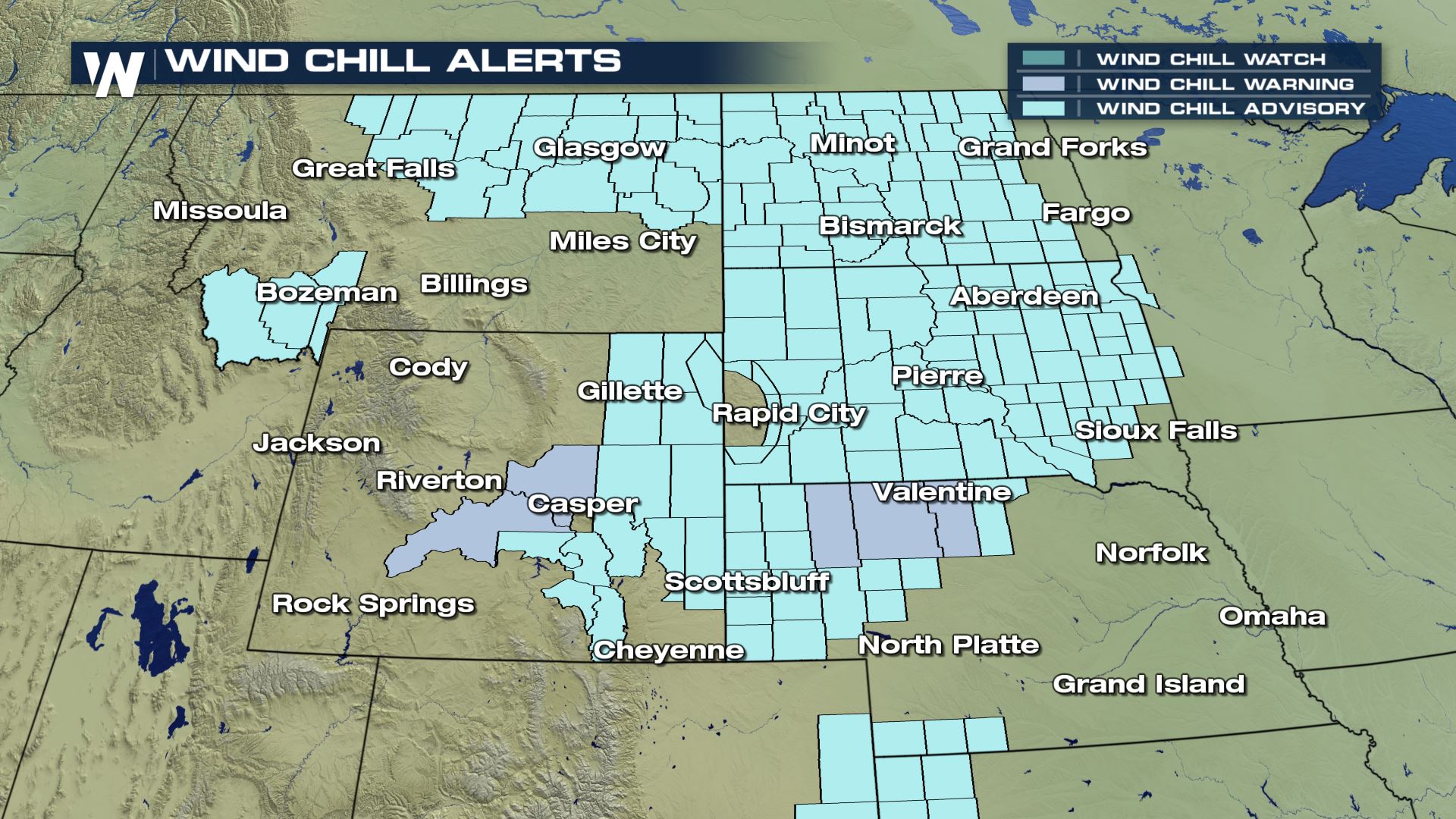 Wind chill advisories and wind chill warnings are in effect this morning for most of the High Plains...especially the Dakotas.  Areas under the alerts can expect wind chills below zero for the early morning hours.
Wind Chill Forecast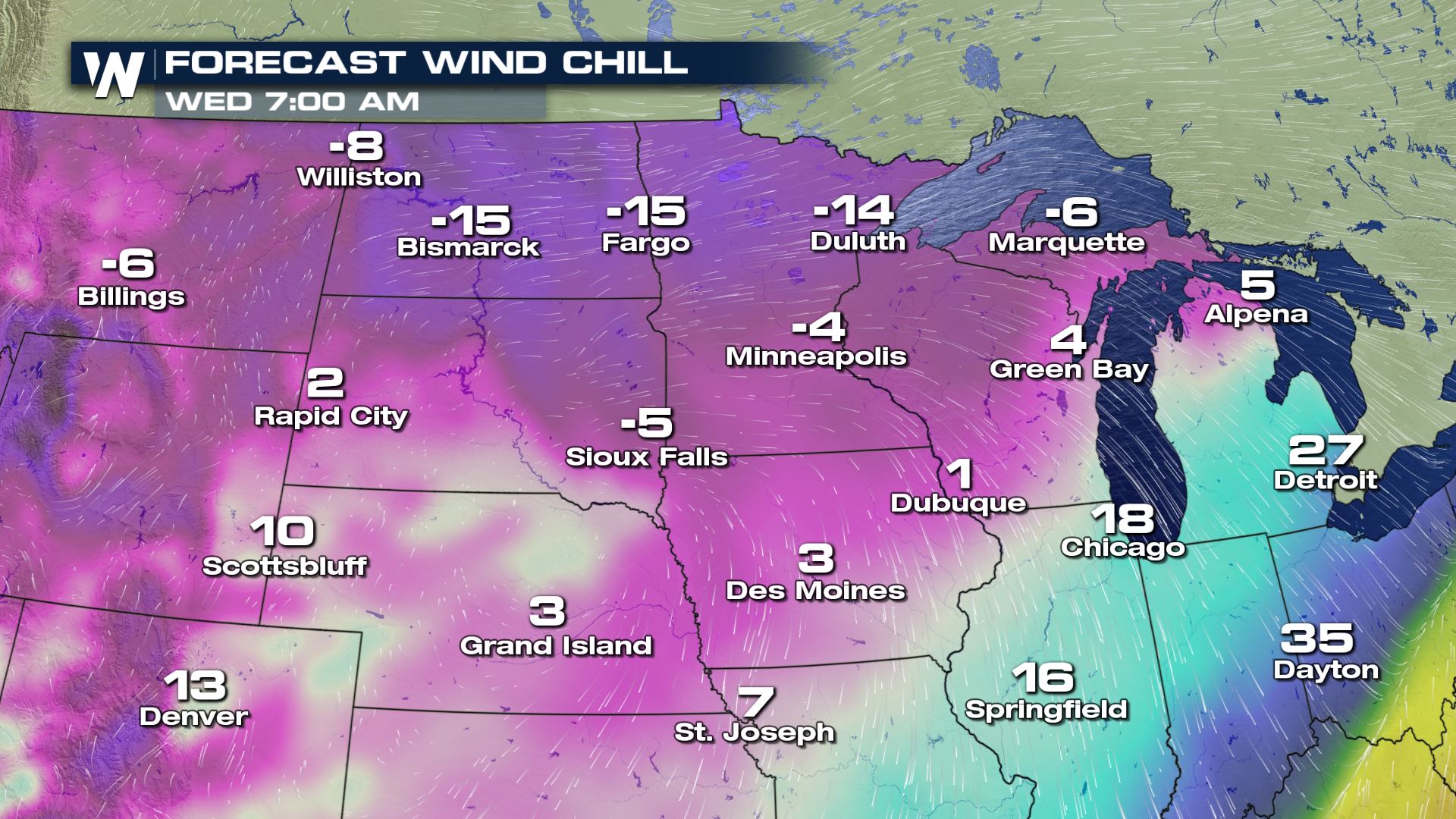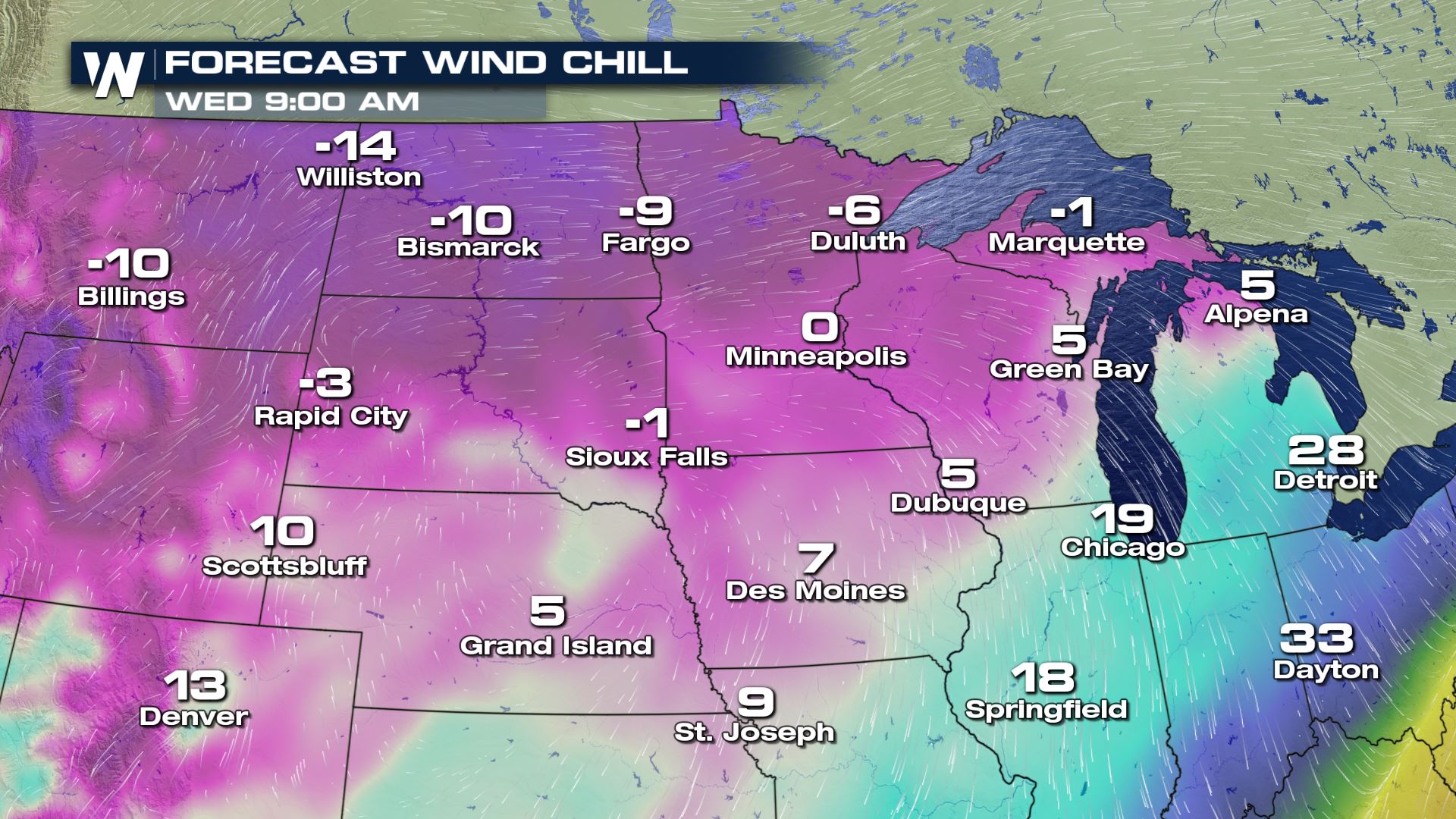 Strong wind chills should last for most of the morning over parts of Montana and the Dakotas.  Wind chills this strong means that frostbite can be caused on exposed skin in as little as 30 minutes.  Please be safe in these areas and bundle up this morning!
Meteorologist Patrick Crawford