An area of low pressure developing in the Pacific Ocean will be heading towards the Pacific Northwest later this week.  This low will bring heavy precipitation and strong winds to Oregon and Washington by Thursday.  This low will also produce dangerous winds along the coast leading to very dangerous conditions.  Here is the latest.
Forecast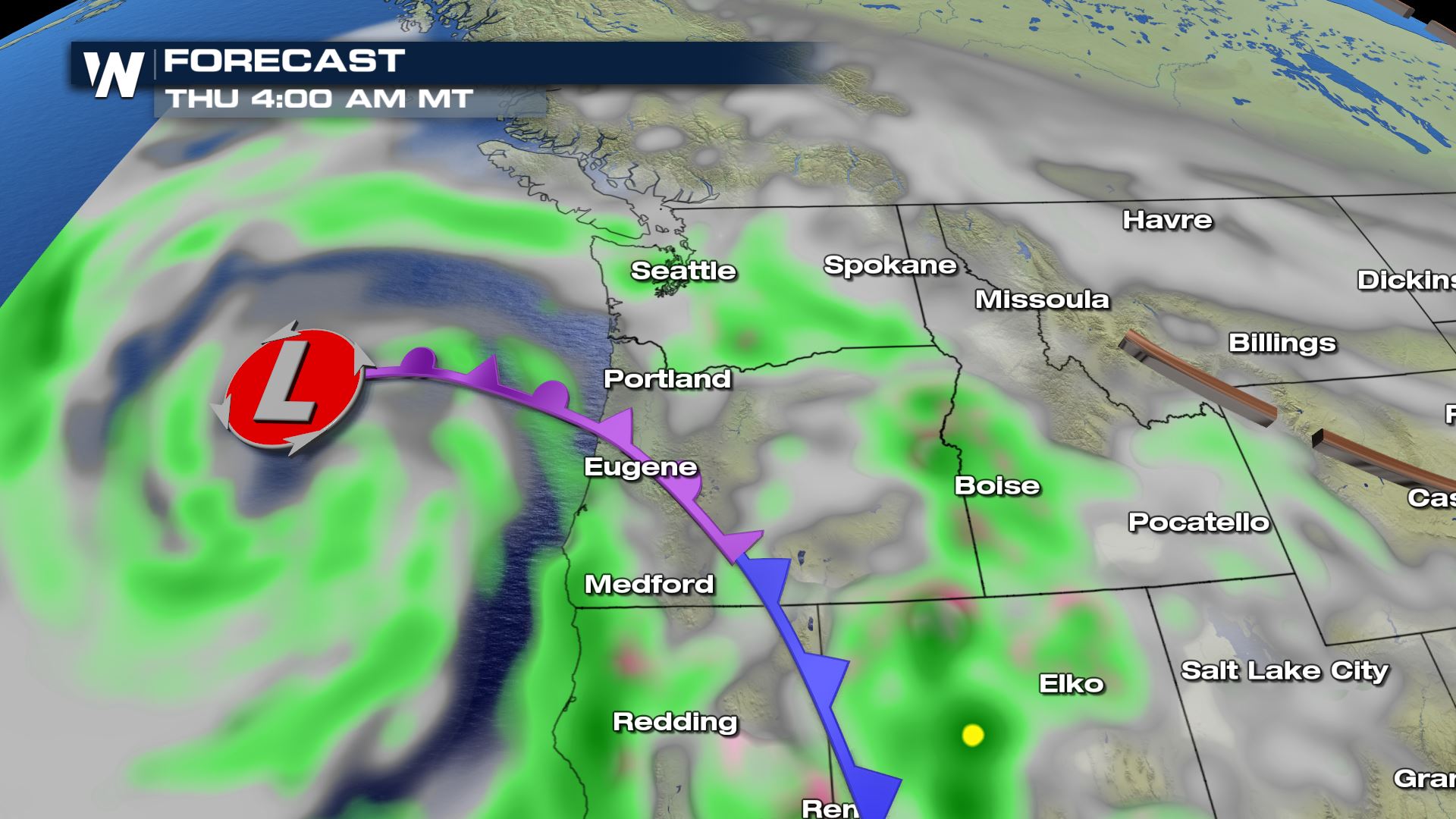 Here you can see the low off the Northwest coast as early as Thursday morning.  This is the low that will be churning up the waves and producing the hazardous marine conditions.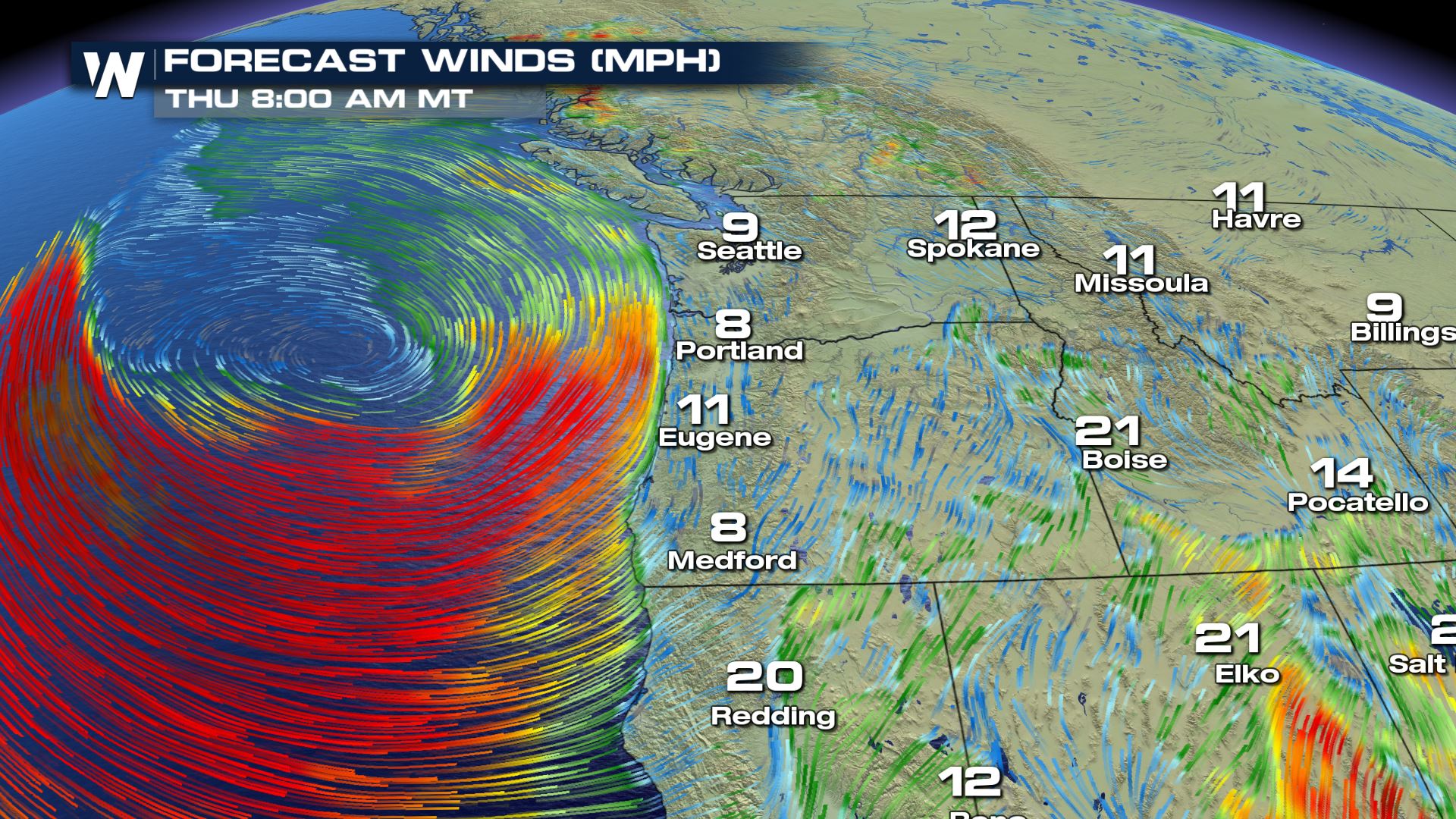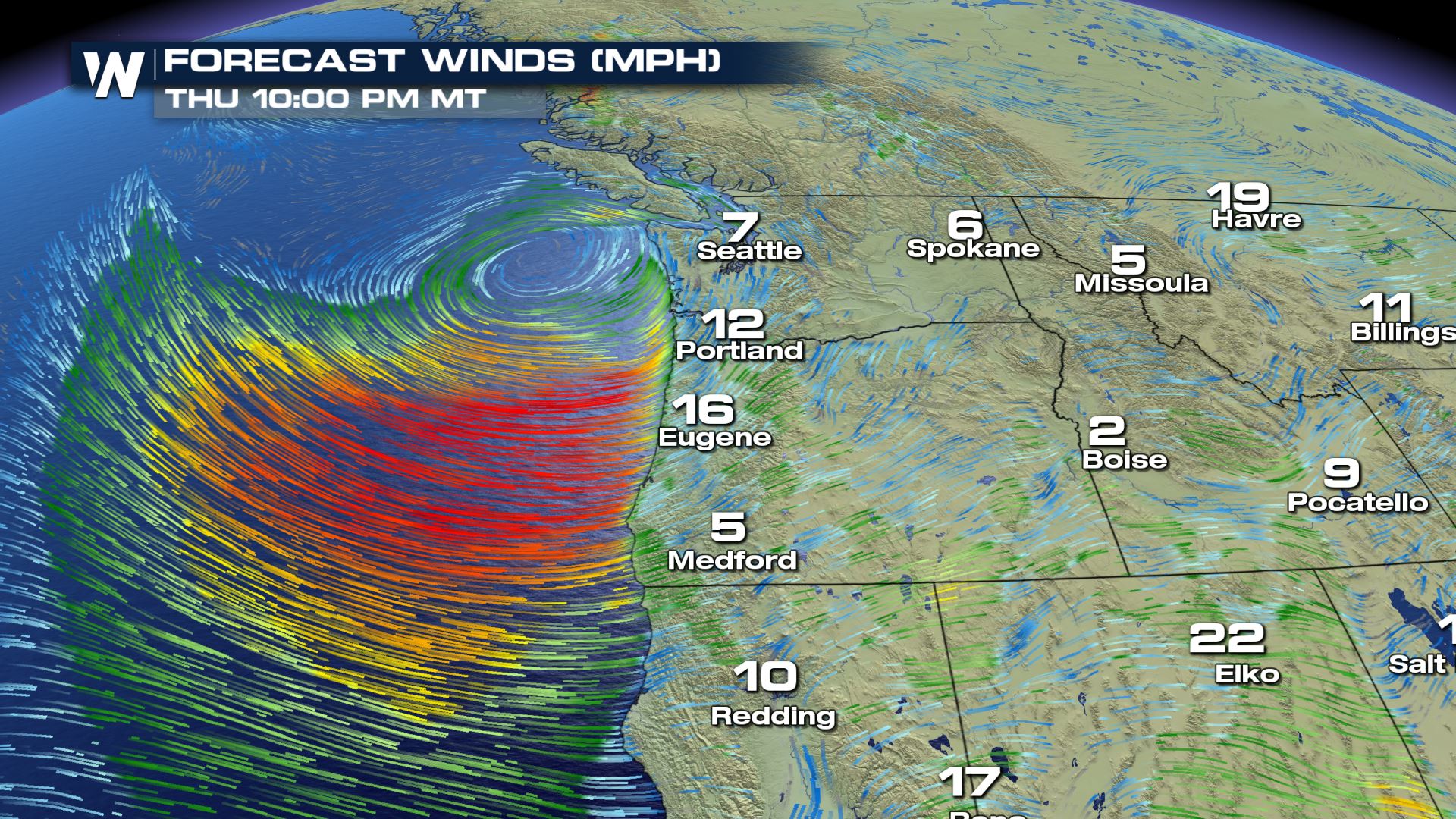 You can clearly see how strong the winds will be over the coastal waters.  We are talking about winds of over 50 knots and that will likely lead to more gale watches and warnings.  This could also lead to storm surge and erosion along the Oregon coastline.  Please be safe in these areas and keep checking with WeatherNation for the very latest.