Sub-tropical moisture from the Eastern Pacific is being pulled across the Western United States, creating heavy showers and thunderstorms. Over an inch of rain fell in portions of California Thursday afternoon into Friday morning, with chances for heavy showers, severe thunderstorms, and dry lightning shifting north through Saturday in the Northwest and Northern Rockies.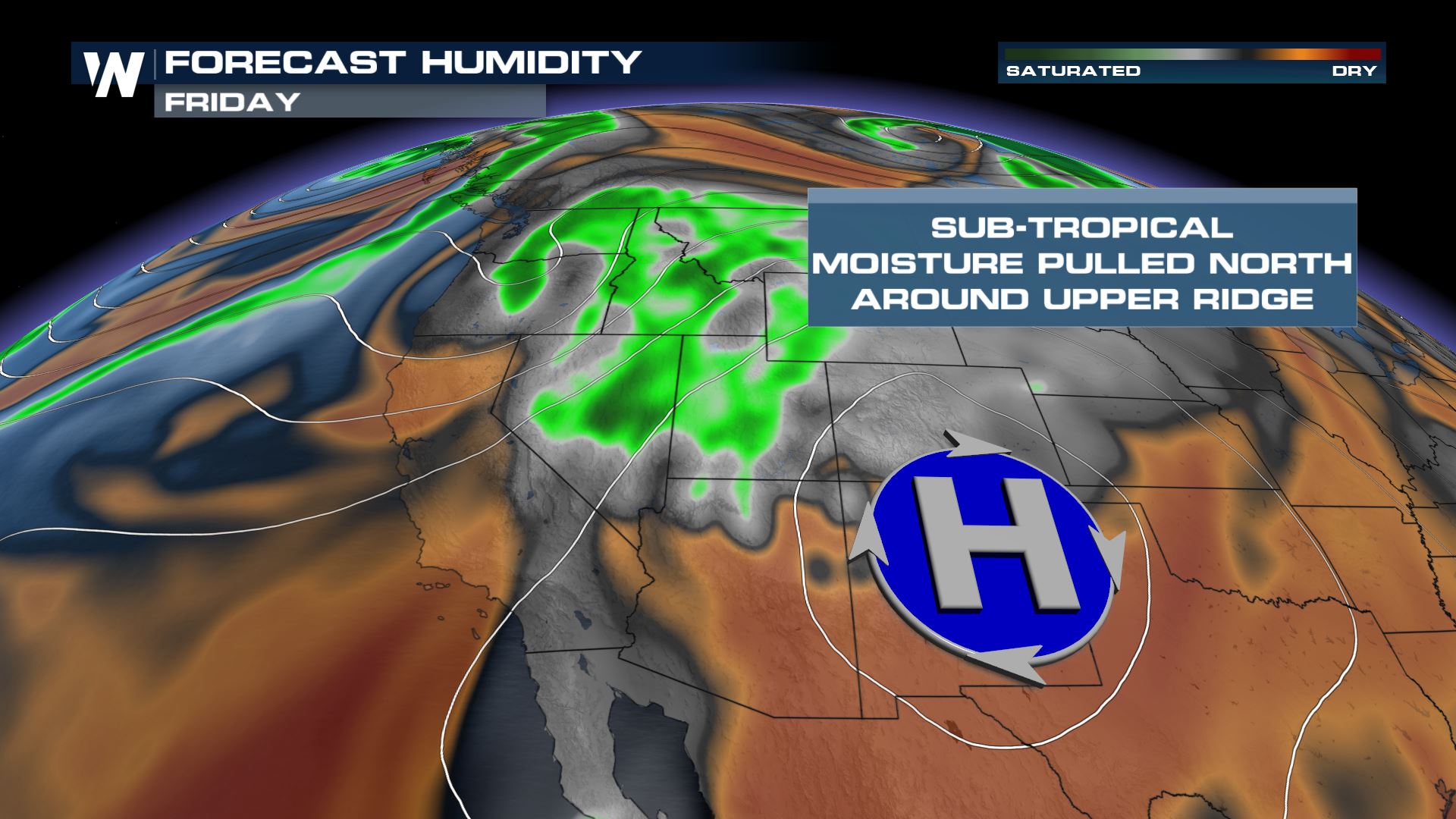 Outlooks
Severe storms are possible on Friday afternoon and evening across the Great Basin to the north into Oregon, Idaho, and Wyoming. Gusty winds and large hail are possible in the strongest storms.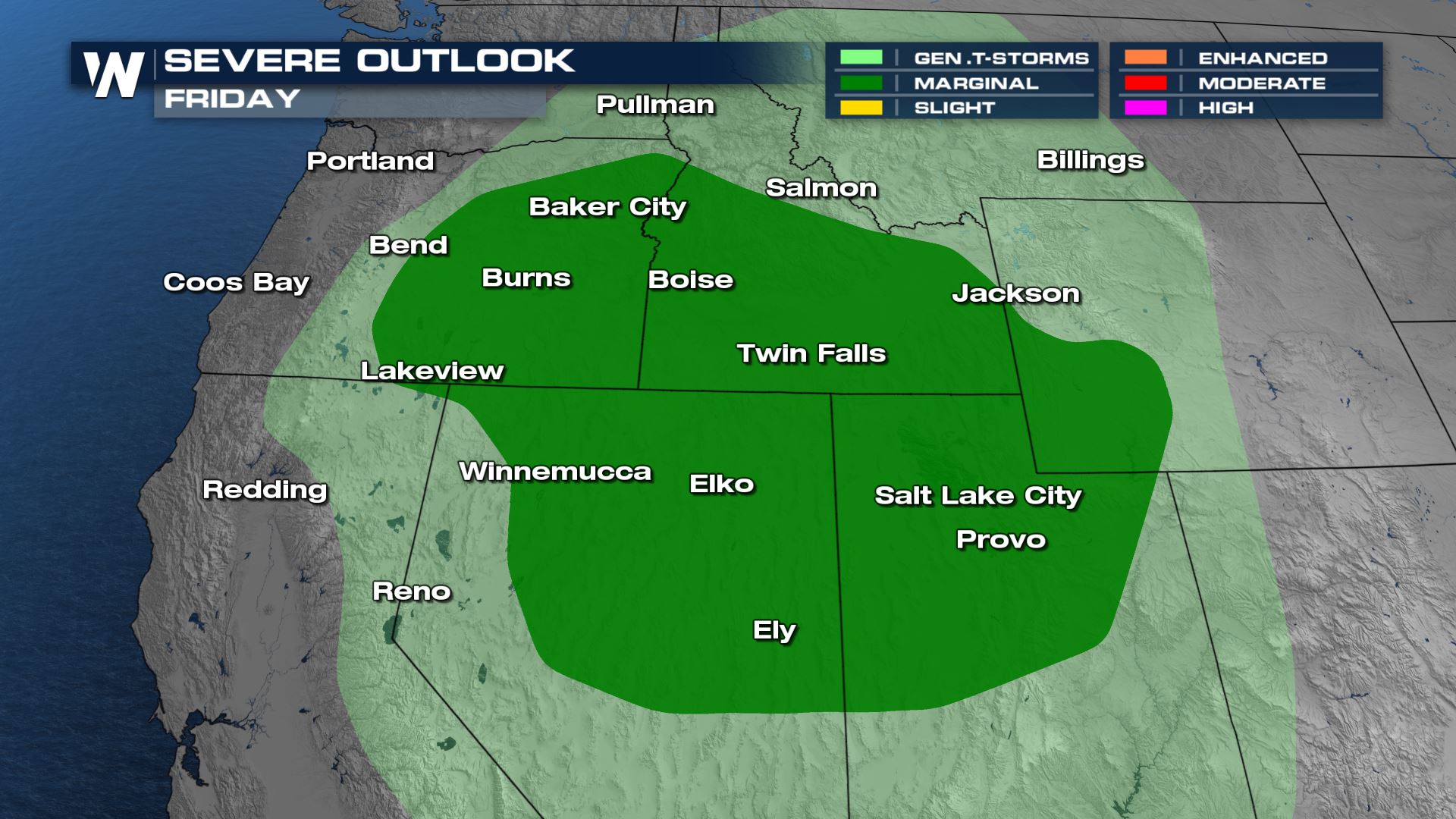 There is also an increased risk for dry thunderstorms, which could spark new wildfires. The areas in brown have the highest risk for evaporating rain in thunderstorms.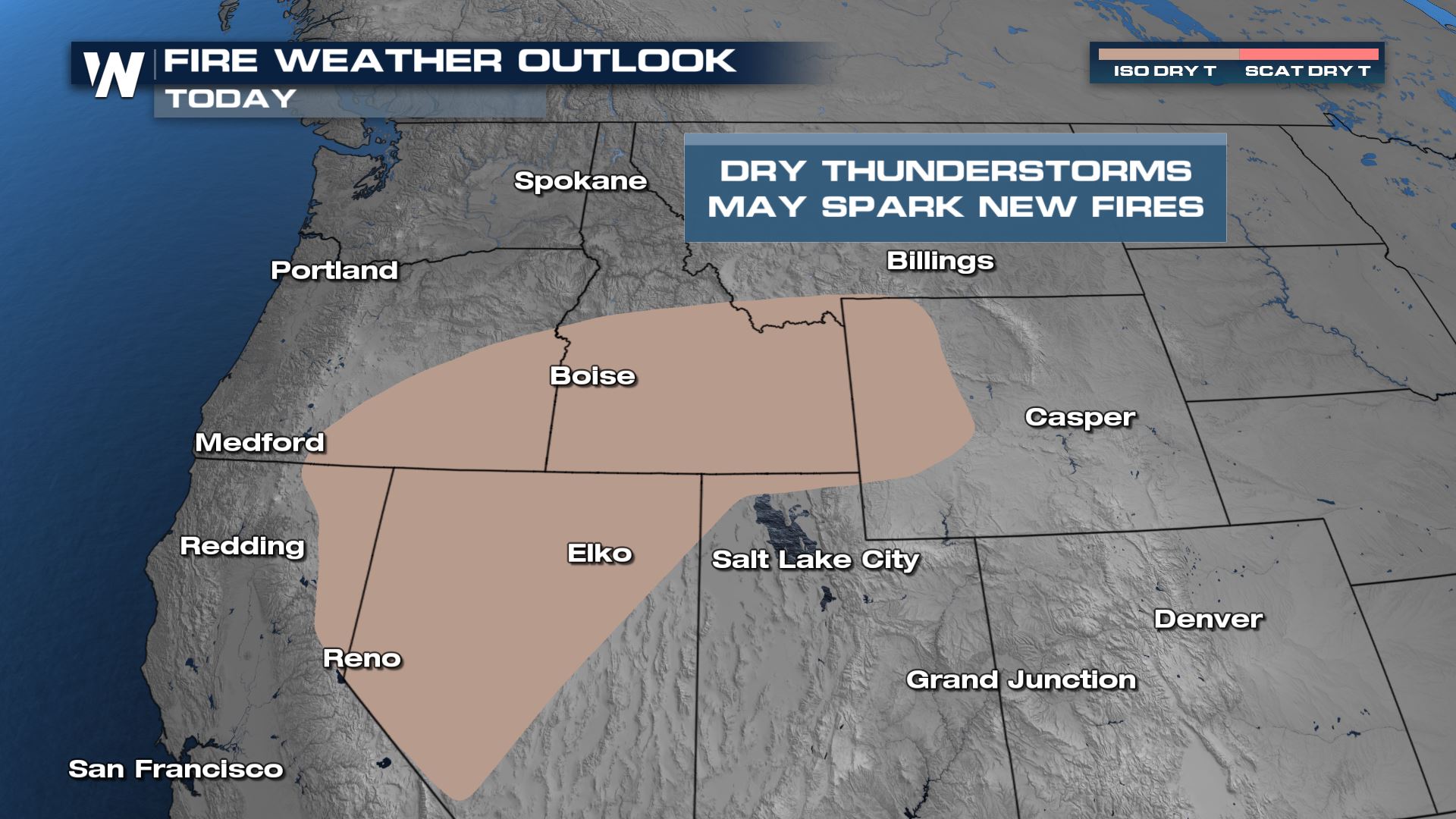 Forecast
As a trough of low pressure moves onshore in the Pacific Northwest Friday afternoon, it will provide enough wind shear for a few organized thunderstorms that could produce the severe weather threats of large hail and damaging winds.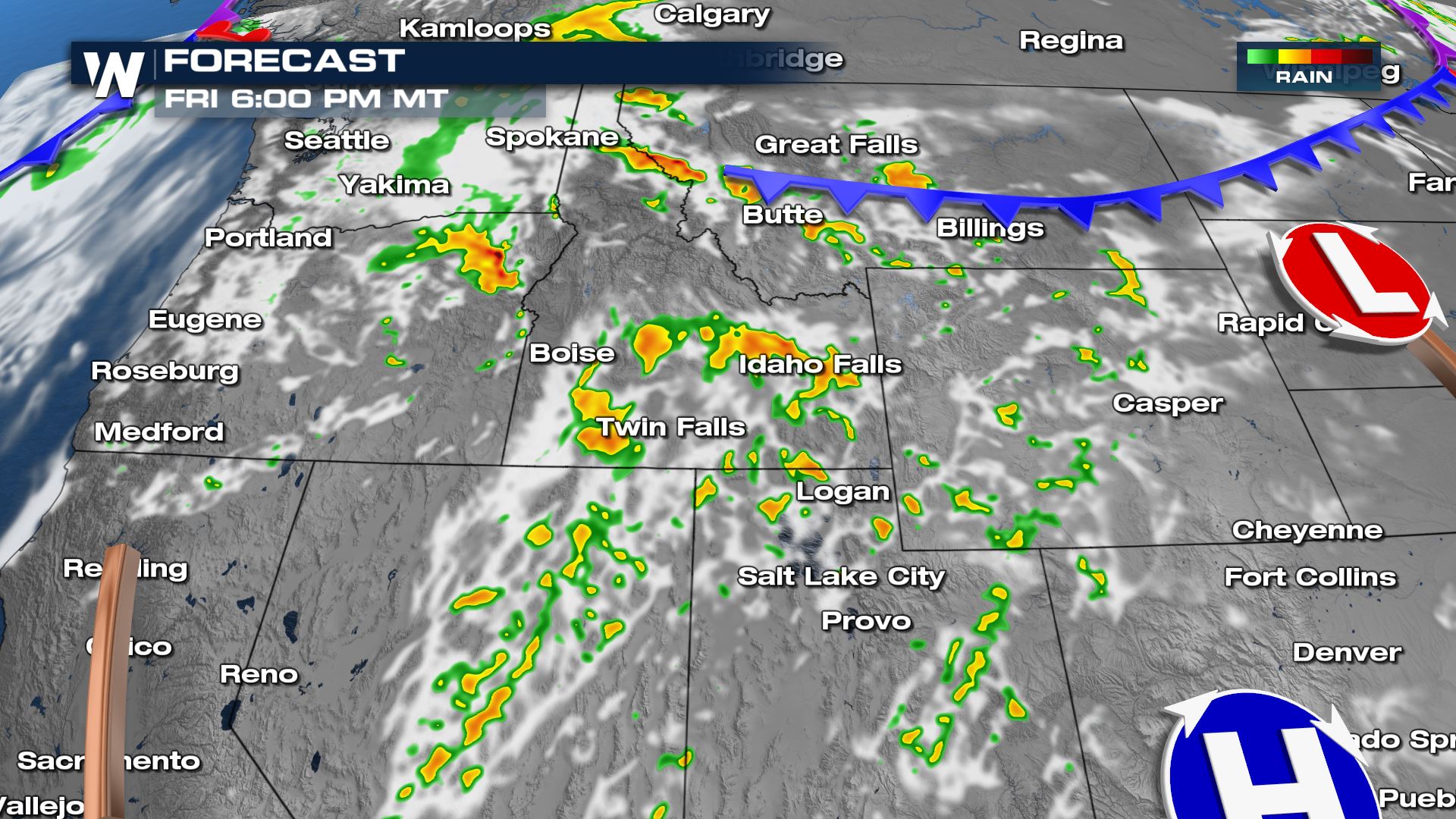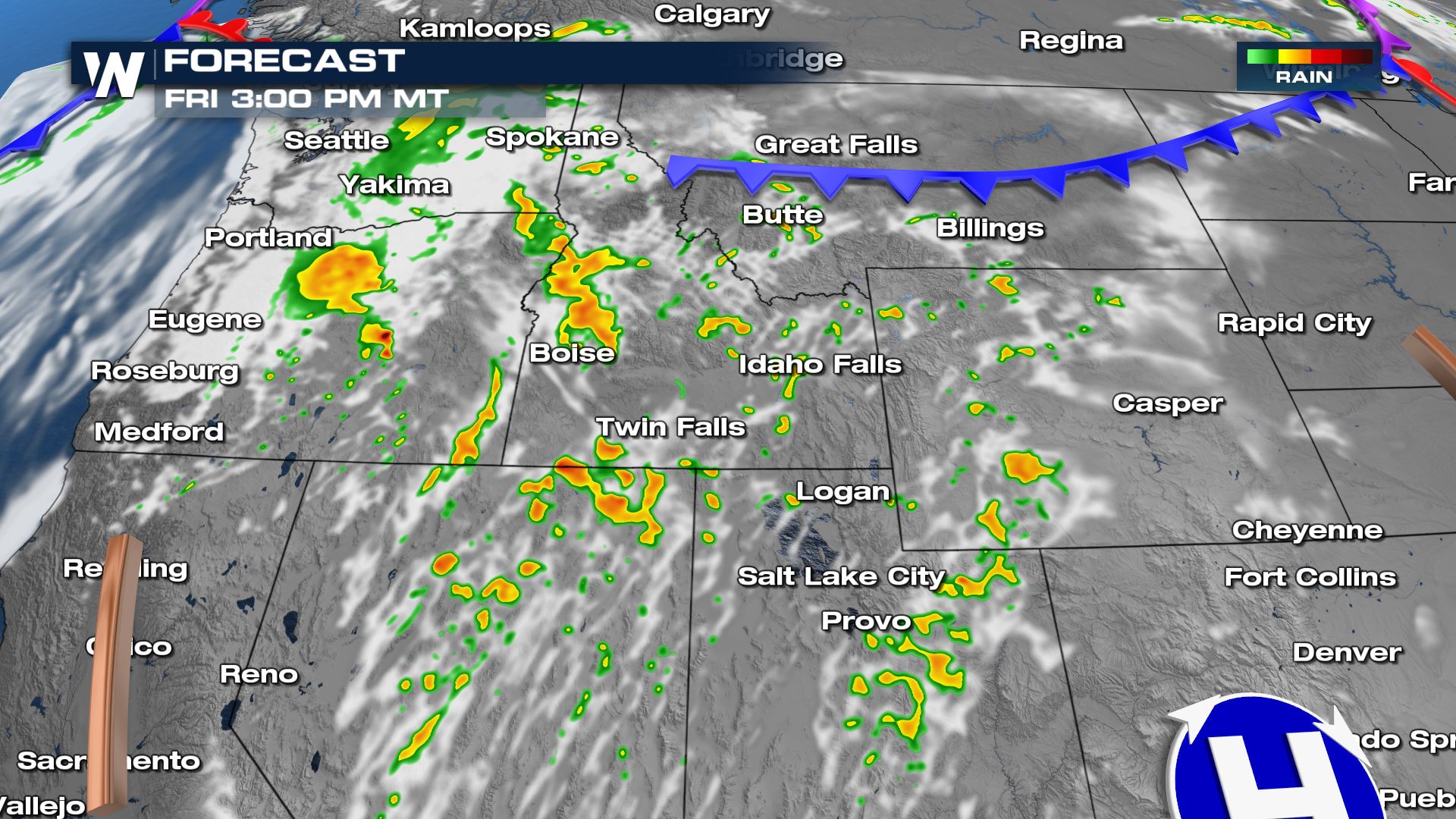 Rainfall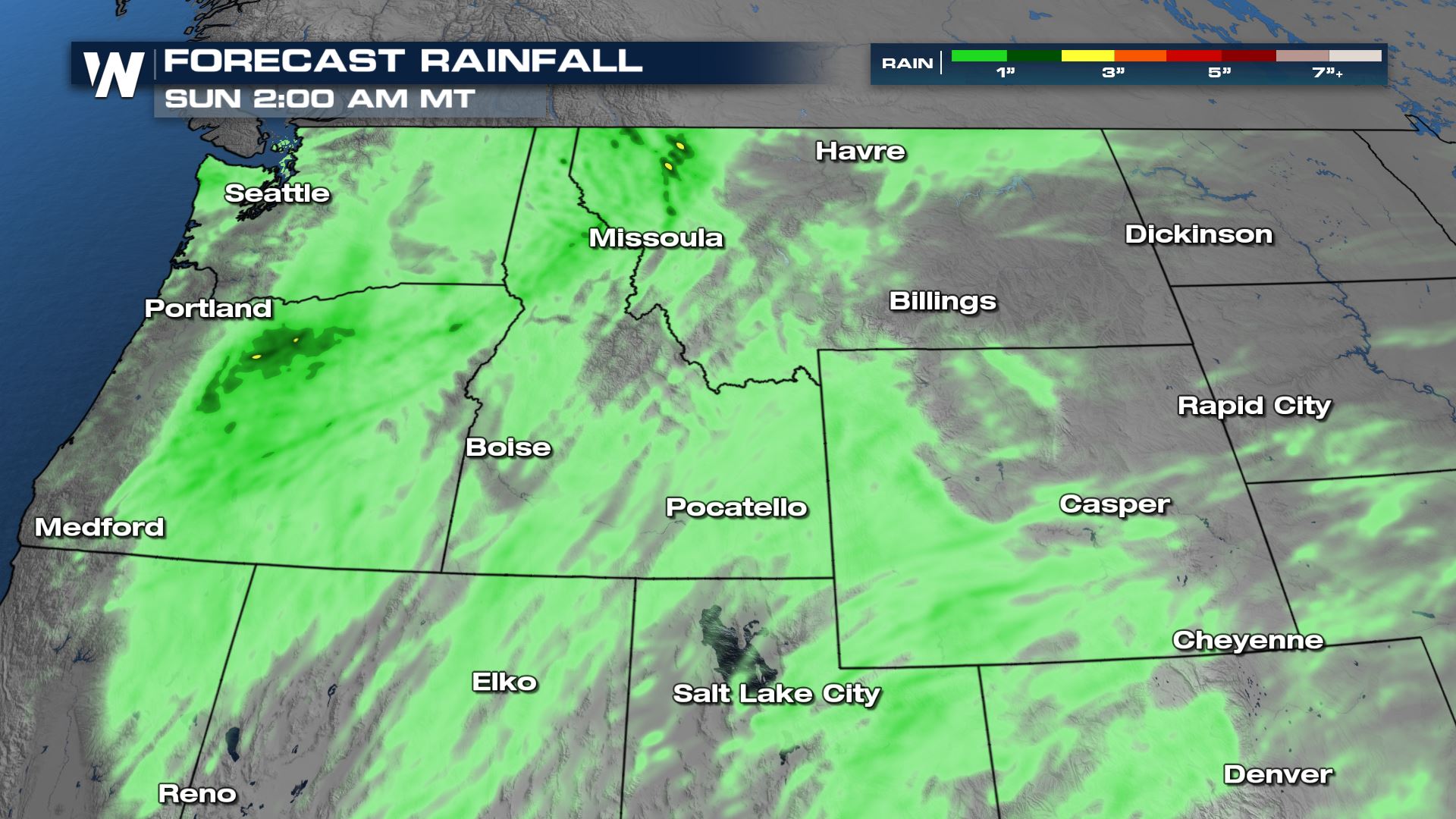 Rain is generally expected to be between a quarter of an inch and three quarters of an inch, though some locations could see upwards of 1-2 inches. In these locations, flooding will be possible, especially in over burn scars where fires have burned in the last few years.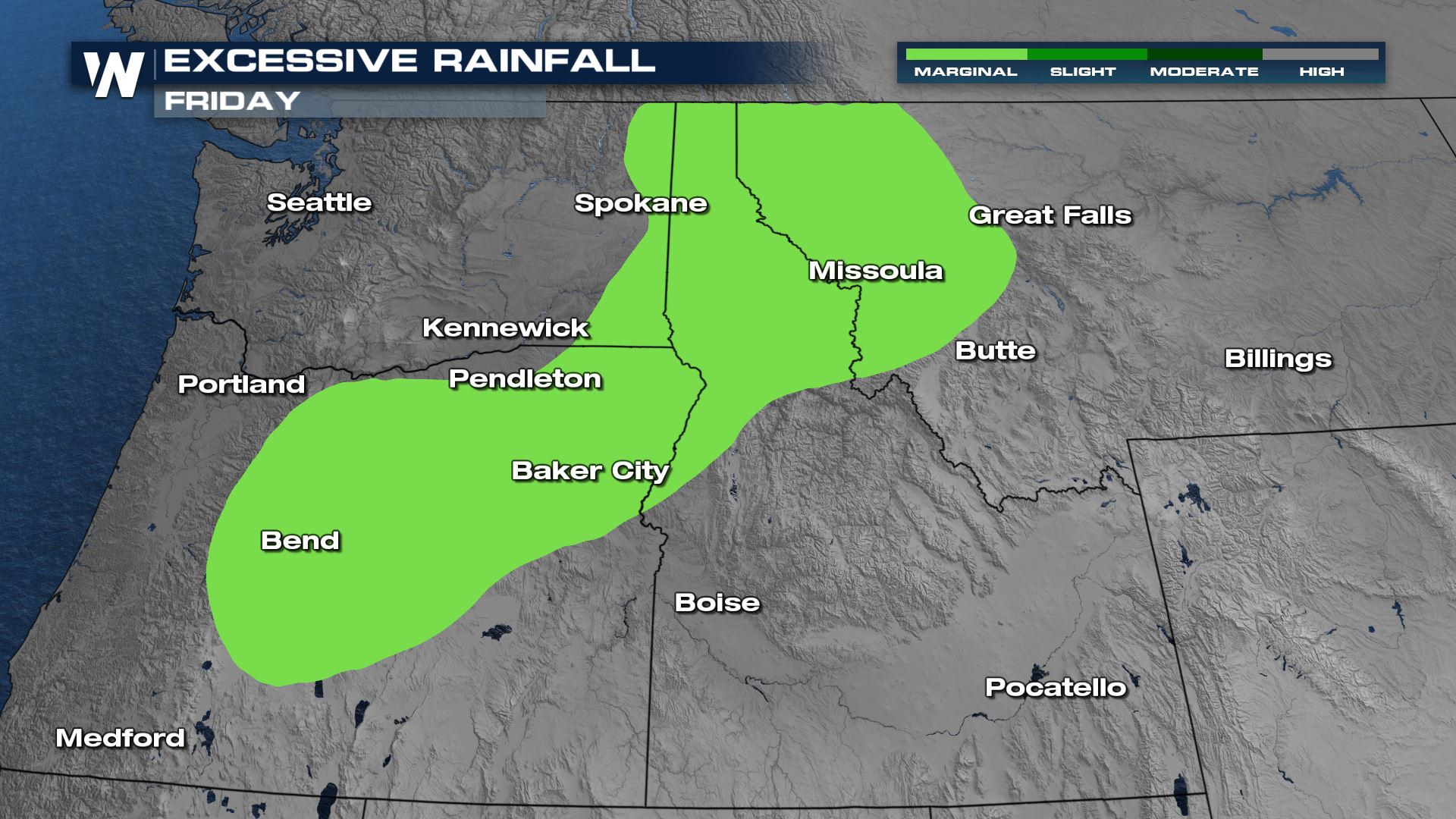 For the latest forecast in the Western Region, tune in at 50 past each hour.