If this summer's fire weather outlook holds true, this could be an active summer for wildfires across the West.
The National Interagency Fire Center's (NIFC) wildfire outlook
for the summer and fall highlights a few potential trouble spots for the summer across the West. In particular, the NIFC outlook mentions the potential for increased fire danger for parts of the northwestern U.S. by July. "While overall normal significant large fire potential is expected across most of the Southwest, some portions of the Great Basin and western portions of the Northern Rockies may experience elevated potential and activity as well," the NIFC wrote in their outlook, which is valid through July. The Northwest may be particularly vulnerable to June or July wildfires after a notably dry March. With the Pacific Northwest's wet season coming to a close in May and June, there are typically fewer chances for rain or mountain snowfall by the early summer months. That, in turn, dries soils and increases chances for wildfires - and it's also why a dry March could be especially significant. "Precipitation was periodic over the region during March, but totals ended up much less than average for the region except during the latter portion of the month when a wetter pattern developed," the outlook said. Part of the reason for a potential heightened concern this summer is the prevalence of drought conditions across the West. As of last week's drought monitor update, mountainous parts of Washington, Oregon, Idaho, California, Utah, Colorado, New Mexico and Arizona were under a severe drought. Much of those states were also considered to be abnormally dry or in a moderate drought.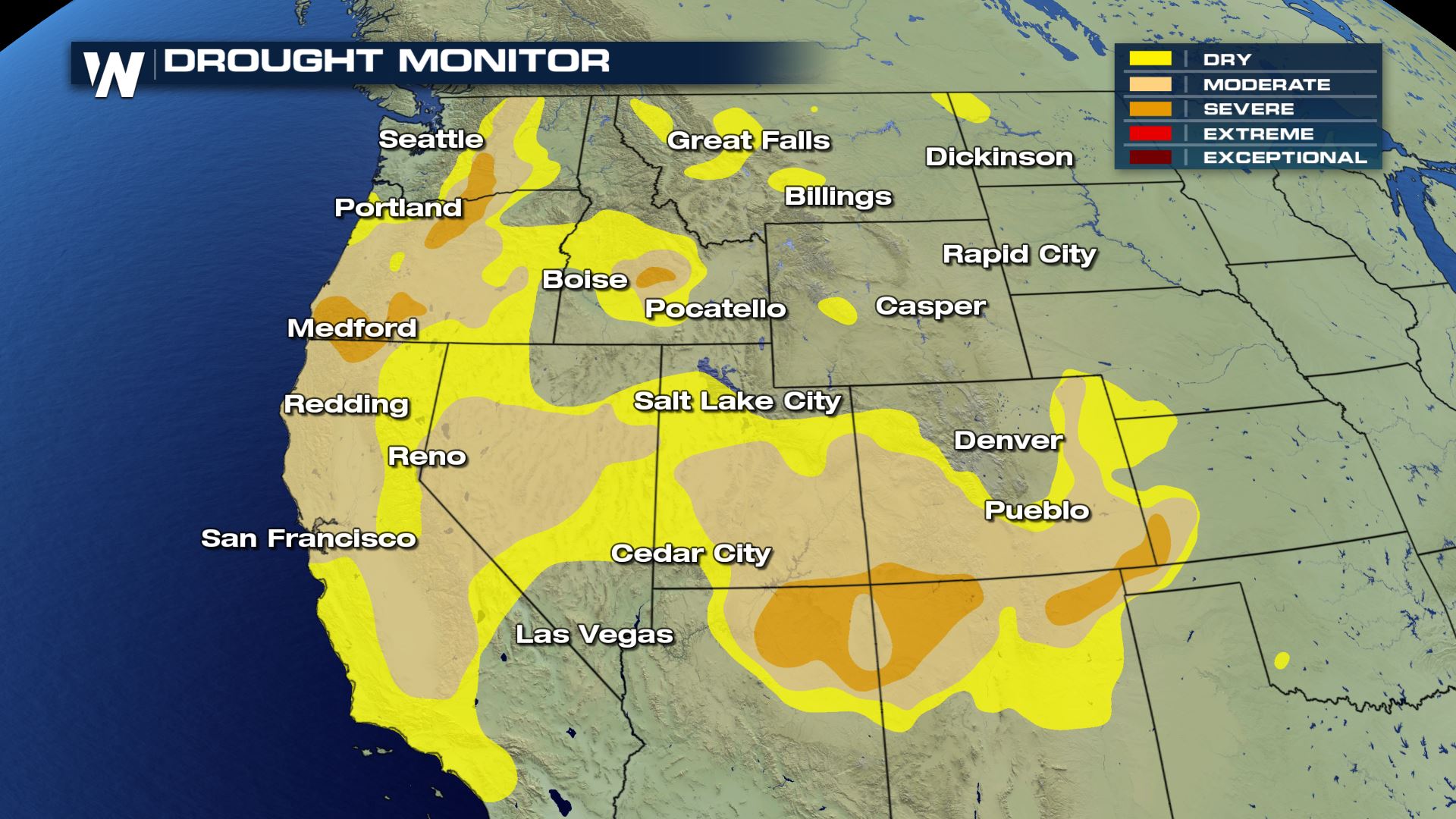 Sub-par season-to-date snowpack figures across California, in particular, could dry that bit of land more quickly and accelerate the start of the fire season there. "It is the middle elevations (3000-6000 feet) that will continue to be the most vulnerable to fire spread," the outlook said about California's snowpack, and how it may play into fire danger this summer. "This elevation range is generally free of snow cover and a new green grass crop, and the dead and dormant fuels there will be sufficiently dry to carry fire any time there are extended dry, precipitation-free periods of a week or more. Significant fire potential will be slightly higher in these areas." For more on wildfire safety tips,
give this a read
. Stay with WeatherNation for the latest on the wildfire outlook and throughout the fire season this spring, summer and fall.