In a tie with 1934, the Summer of 2018 ranked as the fourth hottest summer on record for the contiguous United States after three months of above average temperatures in many areas of the country. Let's take a closer look at highlights from NOAA's latest U.S. climate analysis:
During the meteorological summer (June through August), the average temperature for the contiguous U.S. was 73.5 degrees F, 2.1 degrees above average. The nationally averaged minimum temperature (overnight lows) was exceptionally warm during summer at 60.9°F, 2.5°F above average and 0.1°F warmer than the previous record set in 2016. Every state had an above-average summer minimum temperature with five states record warm.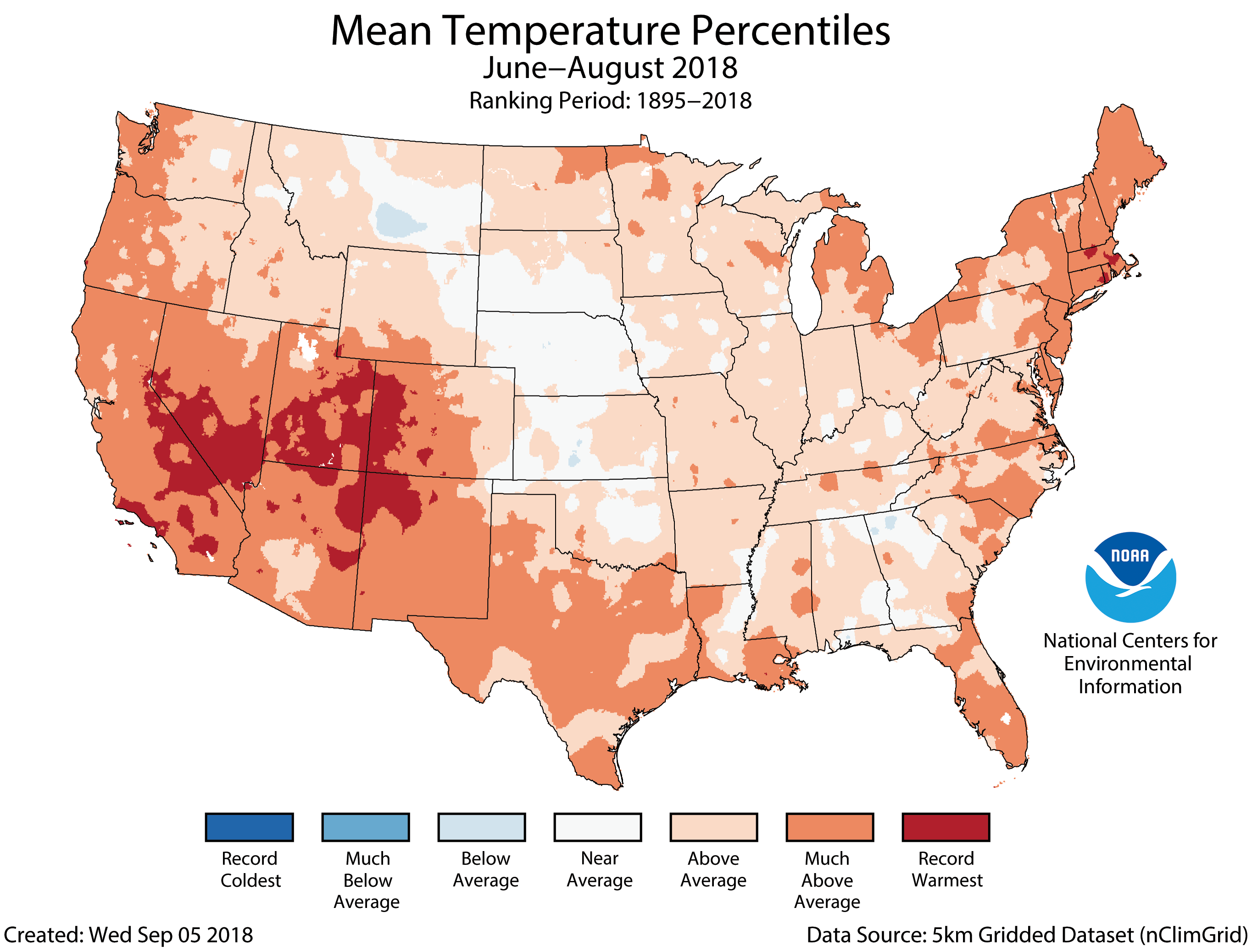 Above-average summer temperatures spanned most of the nation, with only one state having near-average June-August temperatures. Twenty-three states across the West, South and Northeast had much-above-average summer temperatures. This included Rhode Island and Utah, which were record warm.
Above-average precipitation was observed for many locations from the Great Plains to the East Coast, with much-above-average precipitation in parts of the Midwest and Mid-Atlantic. Pennsylvania had its wettest summer on record with 18.78 inches of precipitation, 6.56 inches above average. This surpassed the previous record of 17.78 inches in 1928.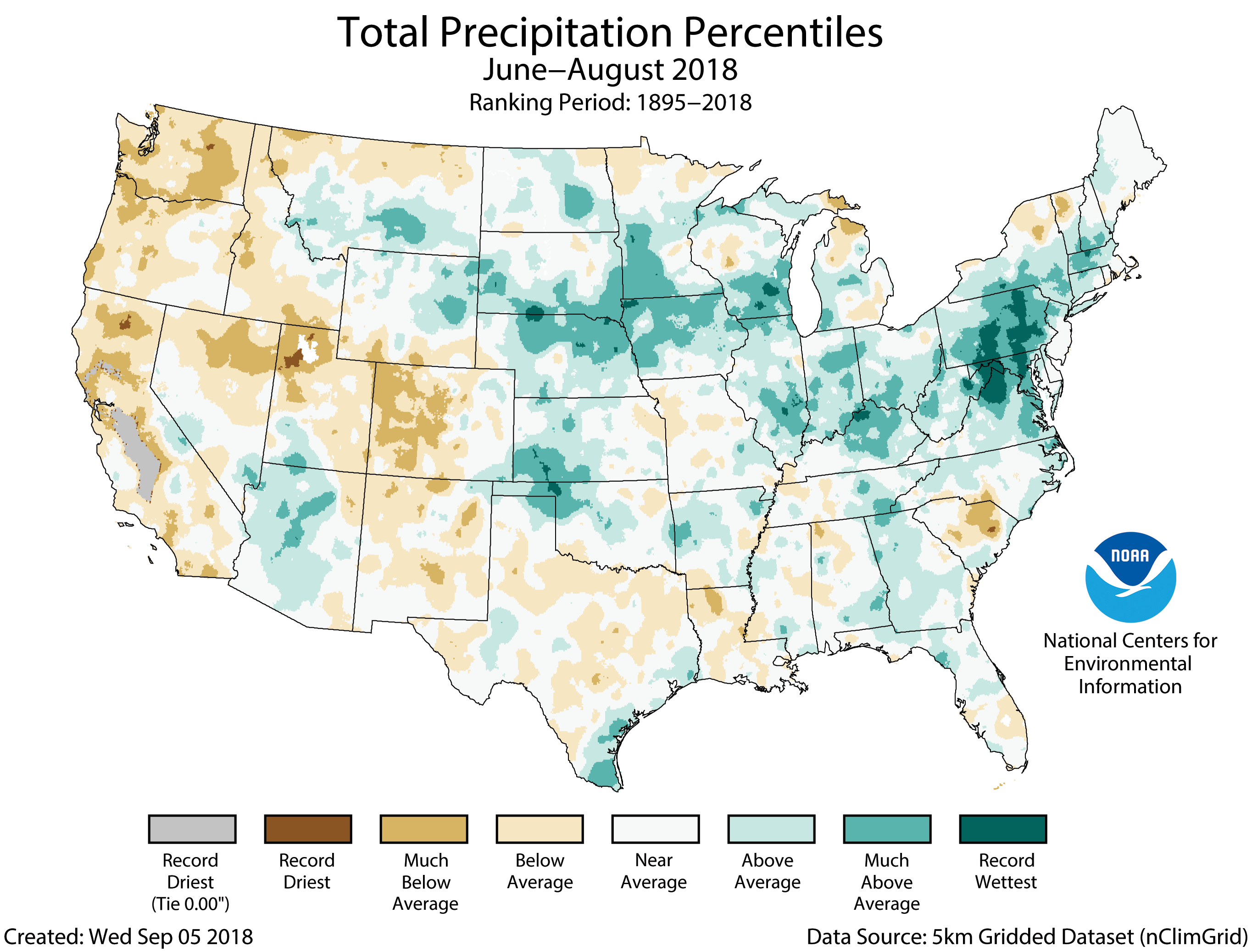 Below-average precipitation was observed for much of the West and parts of the South. Washington State had its 11th driest summer on record receiving about half the seasonal average. Monsoonal moisture helped to boost local precipitation in parts of the Southwest, but the region overall was drier than average.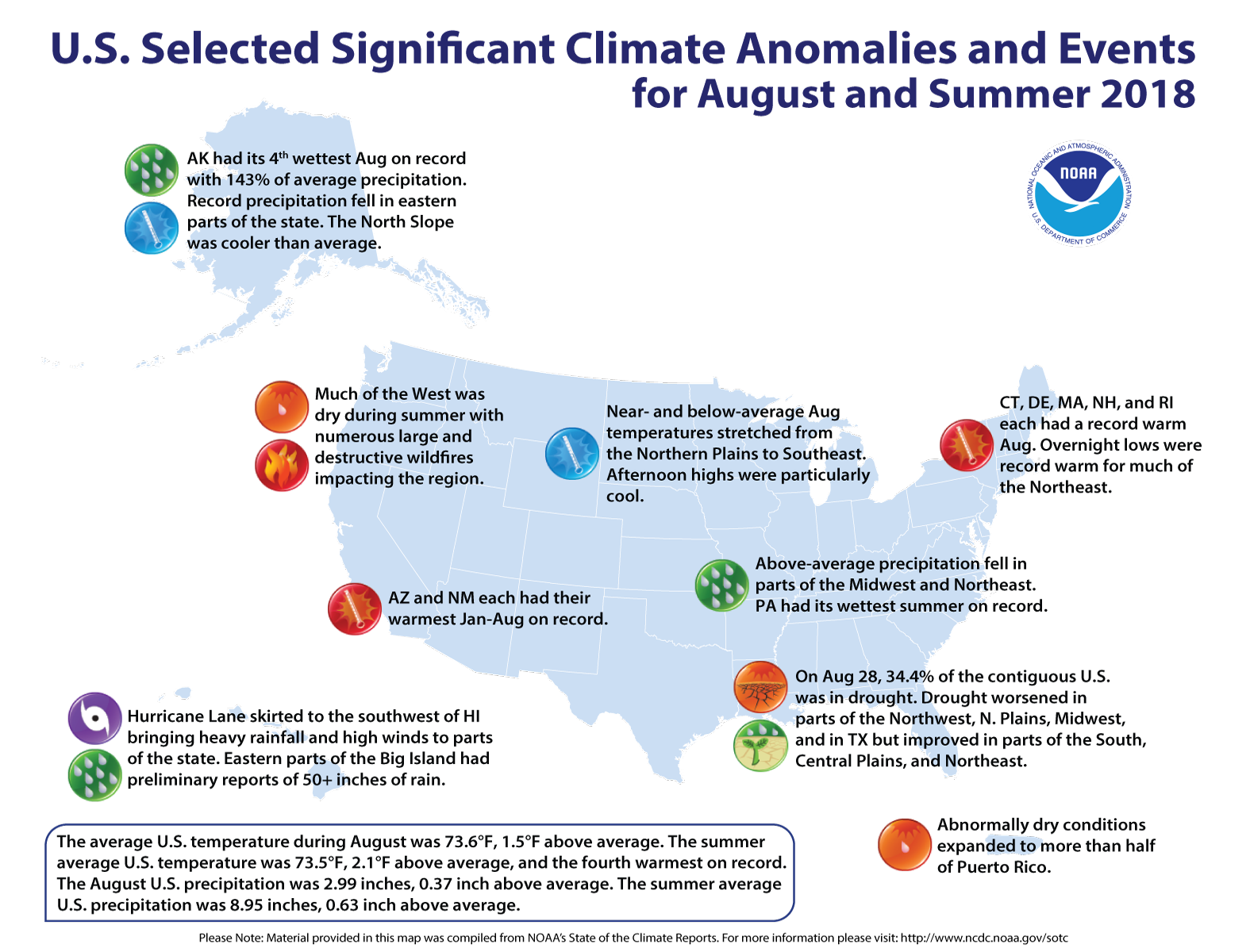 Hurricane Lane drenched Hawaii, bringing massive flooding and extreme rainfall (preliminary reports of more than 50 inches in places) to parts of the Hawaiian Islands.
The drought increased slightly as summer ended with 34.4 percent of the contiguous U.S. in drought, up from 34.1 percent in July.
Information from NOAA and NCEI
For WeatherNation: Meteorologist Mace Michaels