With ongoing storms in the Ohio Valley this Labor Day Monday, we are looking at the potential to see some isolated strong to severe storms through tonight from the Ohio Valley into the lower Missouri Valley. As a cold front stalls out in the Ohio Valley thunderstorms may run into regions with high CAPE (Convective Available Potential Energy) and instability and produce some marginally severe hail and strong wind gusts. The window for severe weather is narrow.
Severe Outlook
However, such strong storms have dropped high amounts of rain over the past 12 hours or so, and that's prompted flash flood and flood warnings around the Cleveland area in Ohio.  There is the potential for heavy rain to continue along a general line, and radiating outward north and south thereof, from Kansas City, to Peoria, to Indianapolis, to Columbus, OH through tonight.
Excessive Rain Outlook Strong instability with today's forecast will allow for severe storms to develop south of the cold front. This is where we will likely see isolated severe storms.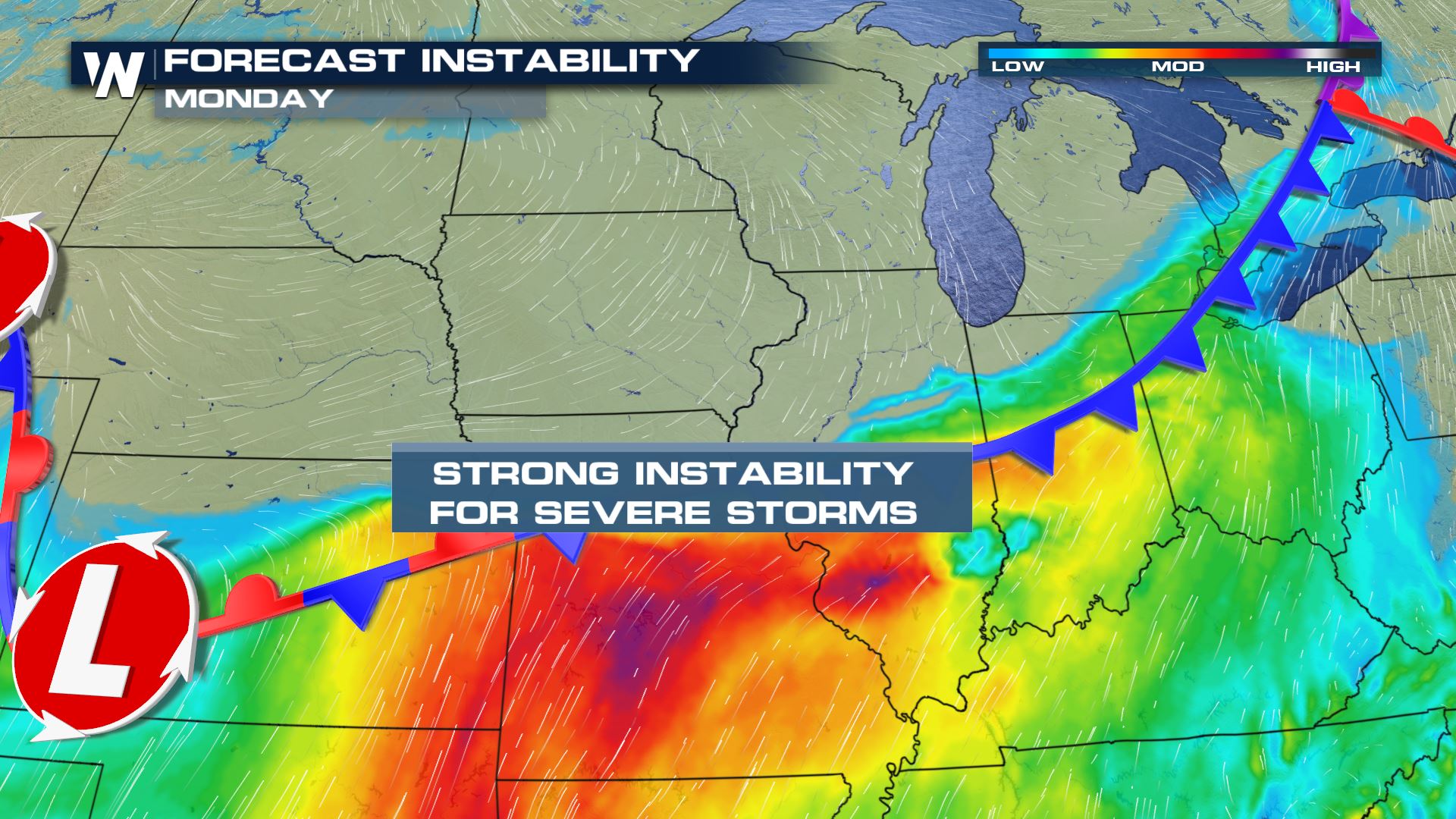 Severe Risks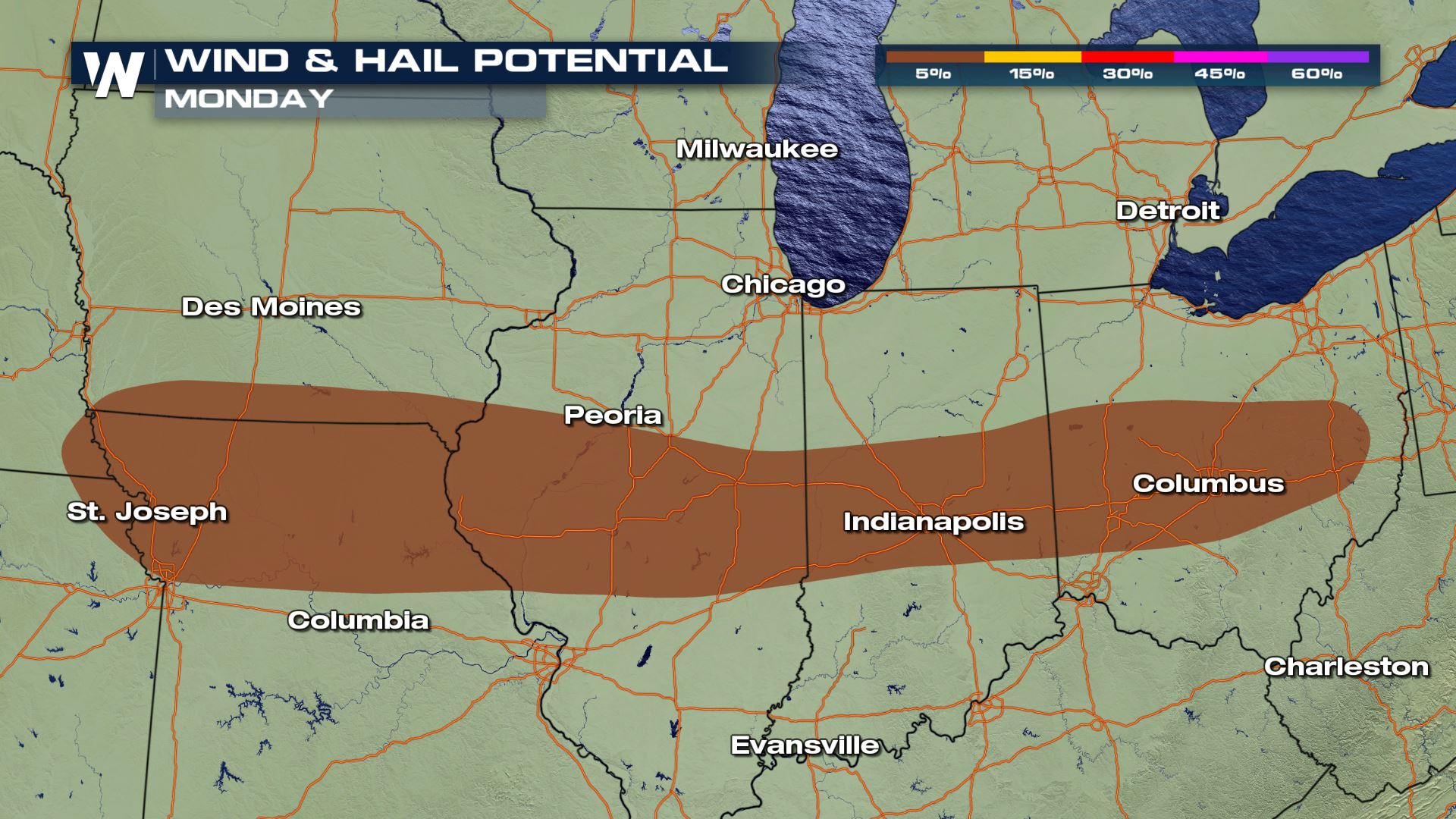 Severe risk will include marginally severe hail and some strong wind gusts.
Forecast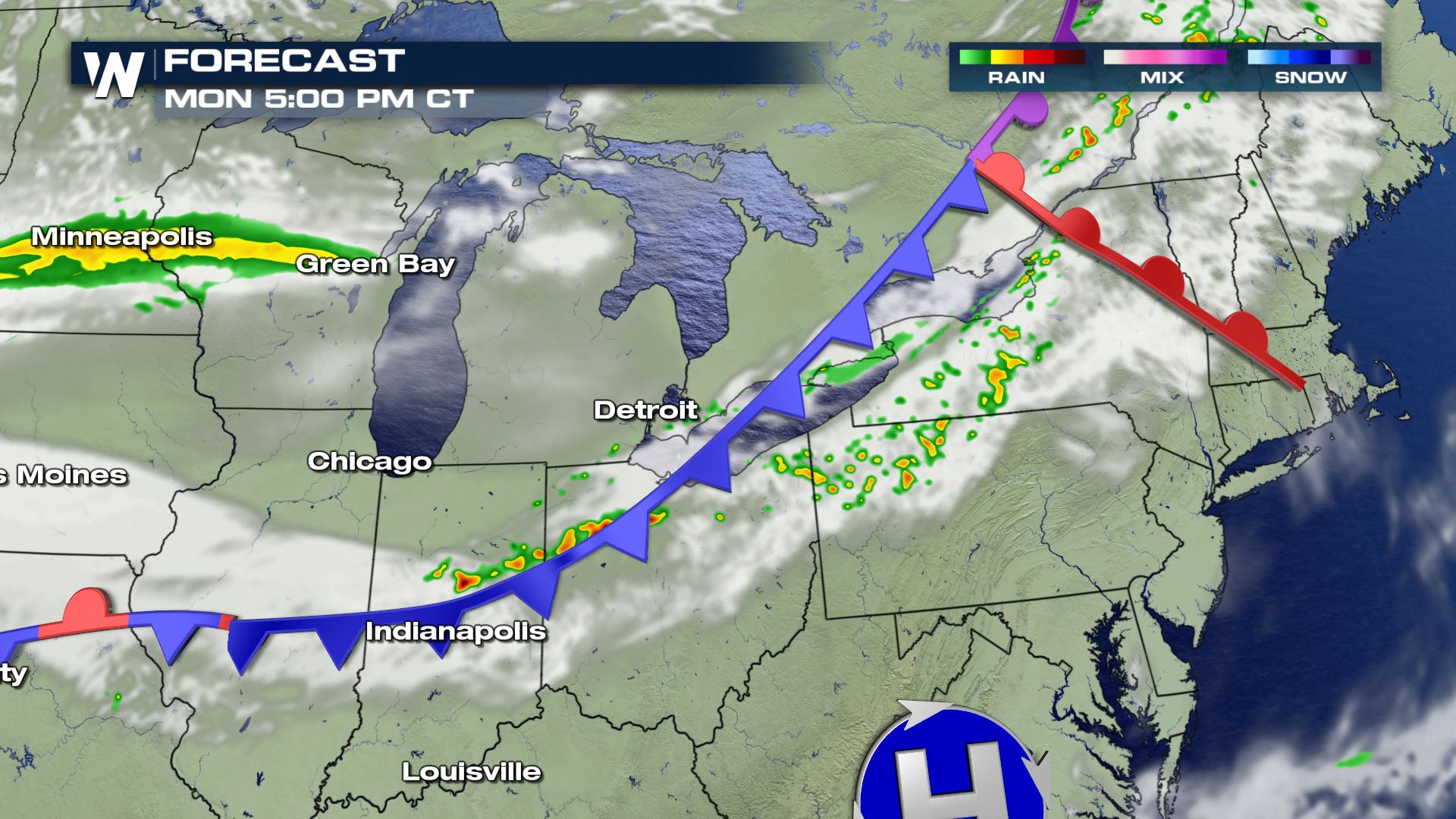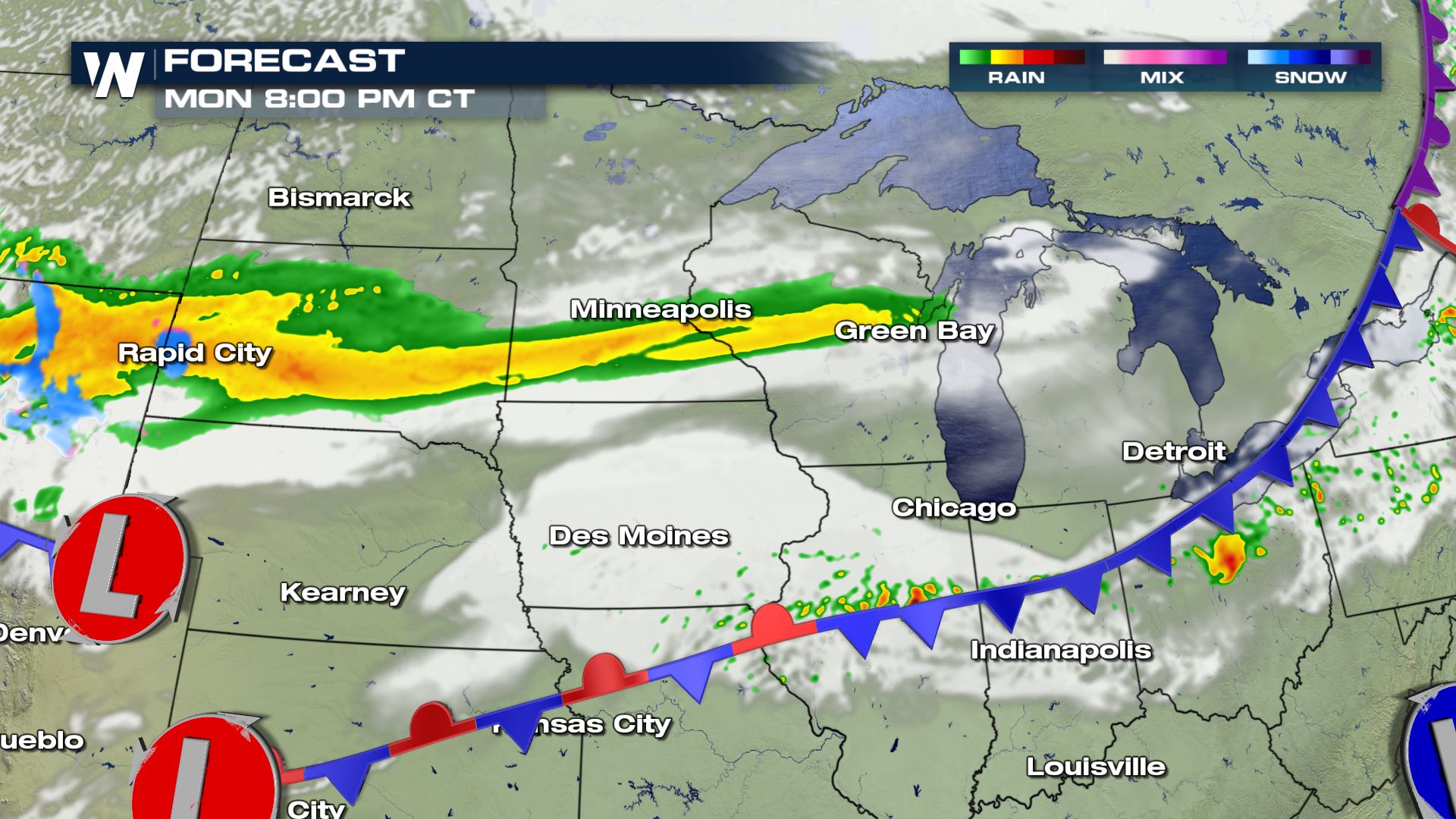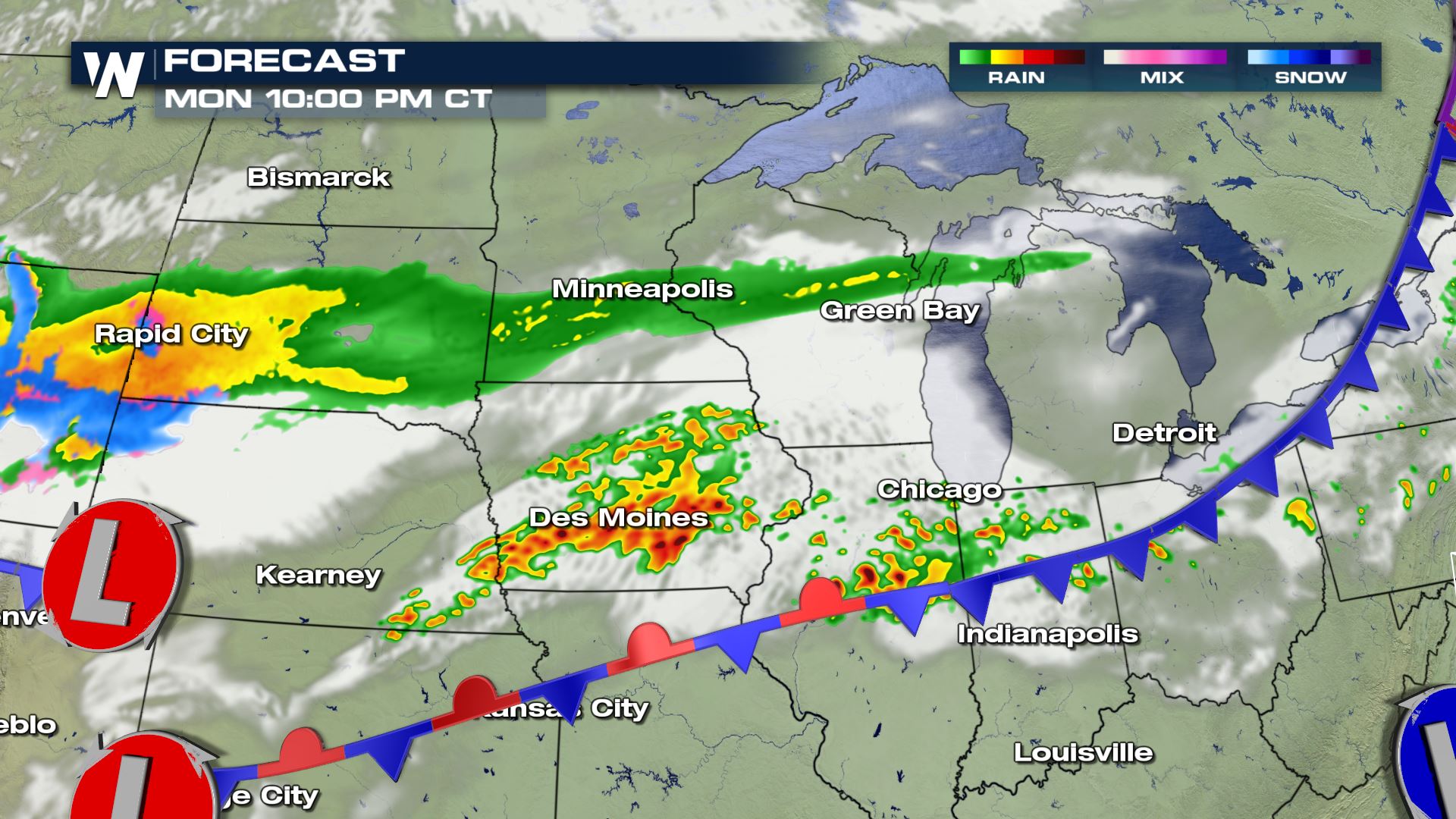 The timing of today's storms will be later this afternoon into tonight. Over the next 24-36 hours we could see some pretty high rainfall totals along the stalled out front as seen below, with Iowa seeing some of the highest totals.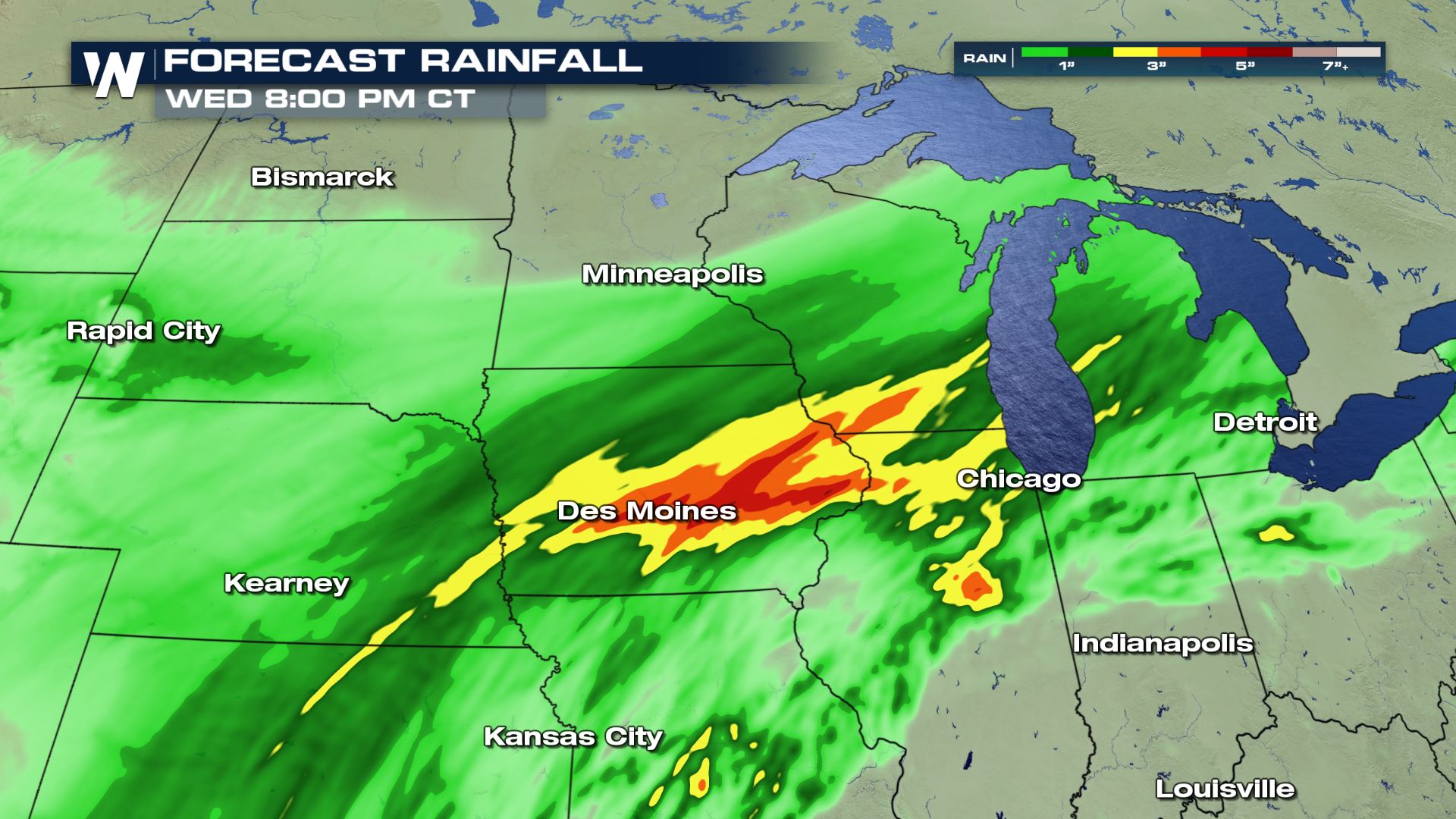 Keep checking with WeatherNation for more updates on your Labor Day Severe storm chances.