A cold front sweeping through the Southeast will be the focus for showers and storms today and some storms could be severe.  Here is the very latest.
Severe Outlook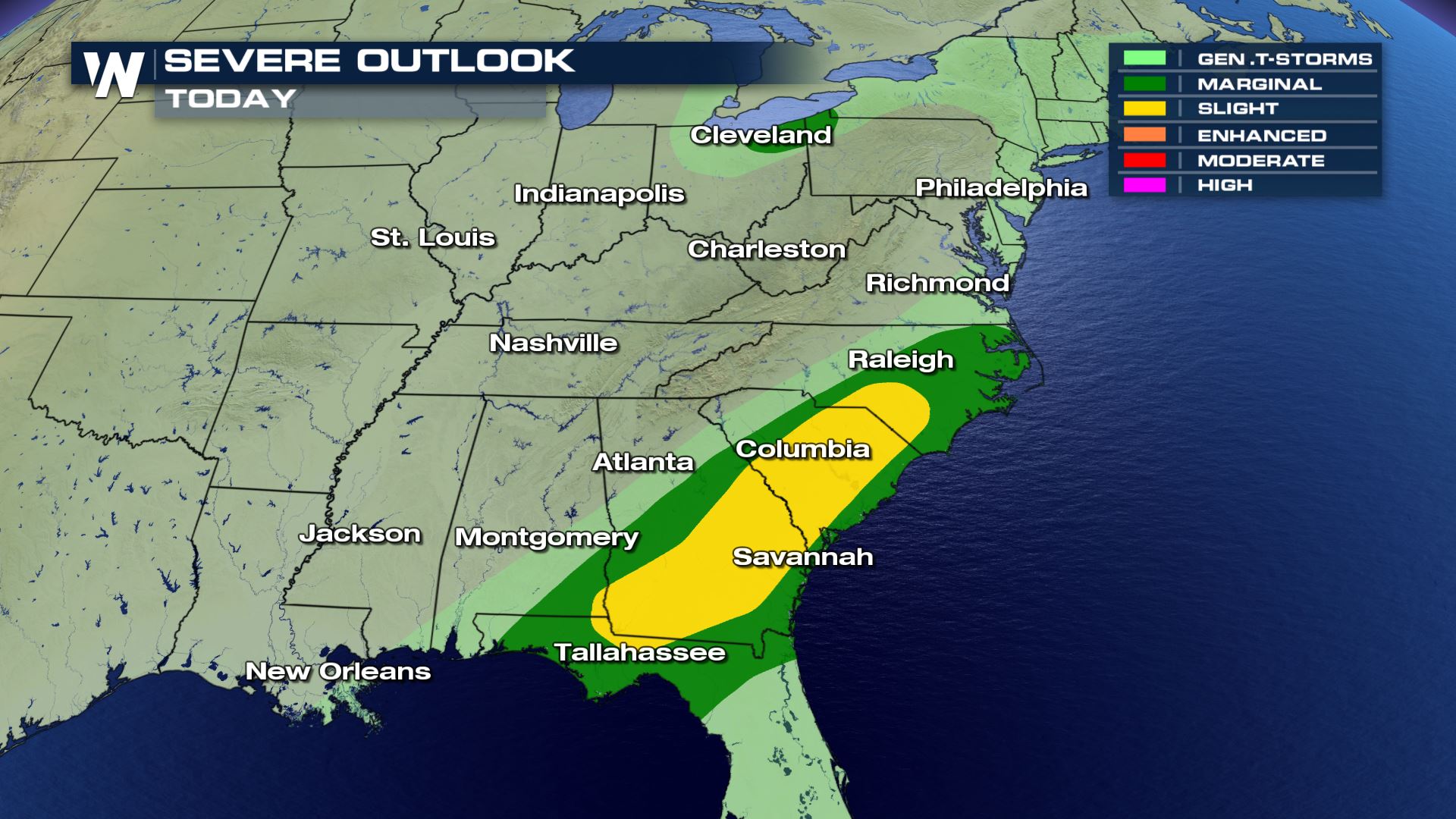 Scattered severe storms are likely today in areas like Georgia, South and North Carolina through the morning and afternoon.  Cities like Savannah and Charleston could see some of the worst weather today.
Severe Risks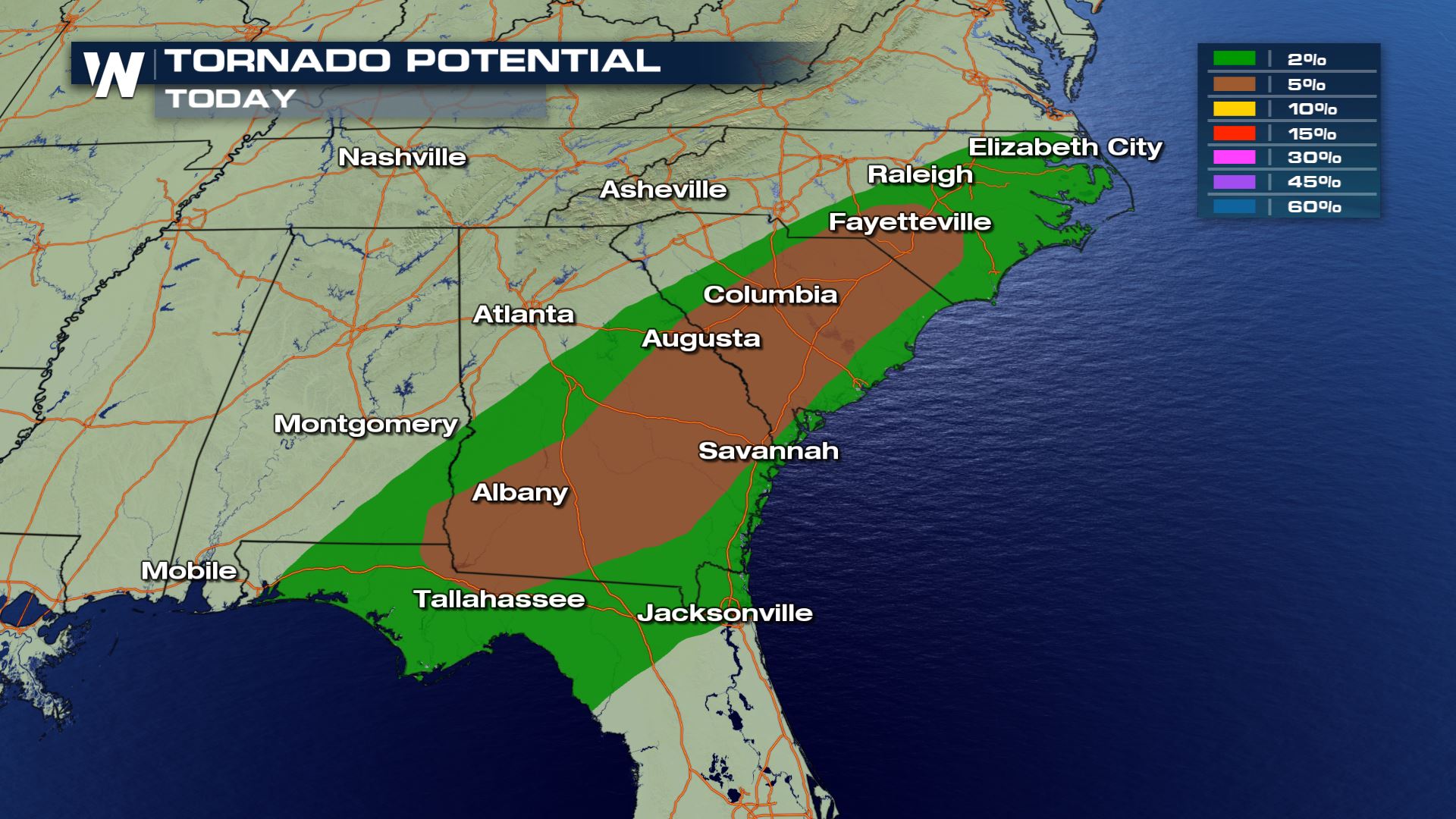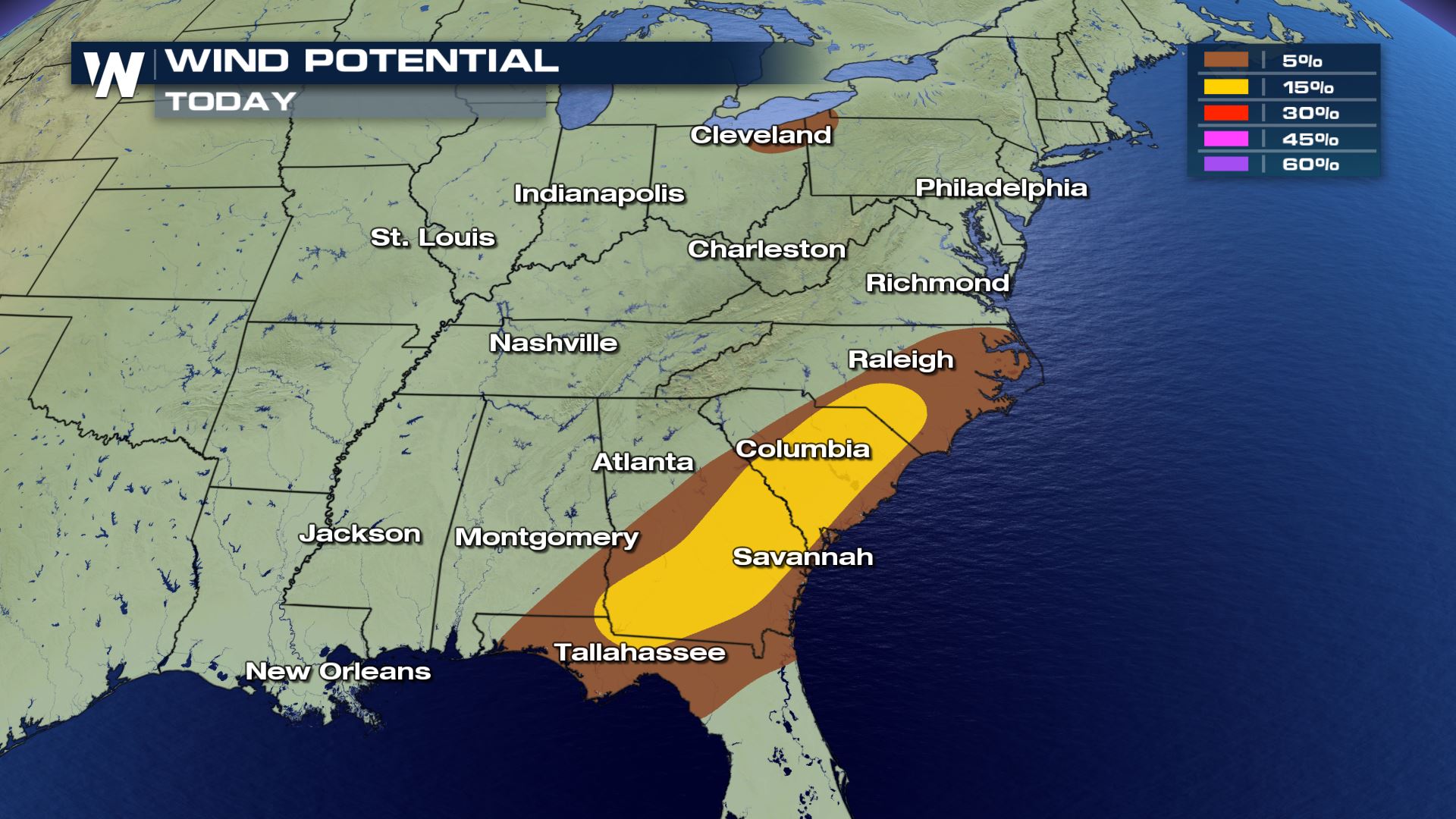 All modes of severe weather will be possible including the risk of tornadoes.  The risk of large hail will be possible, but damaging winds and tornado risks will be higher throughout Sunday.
Forecast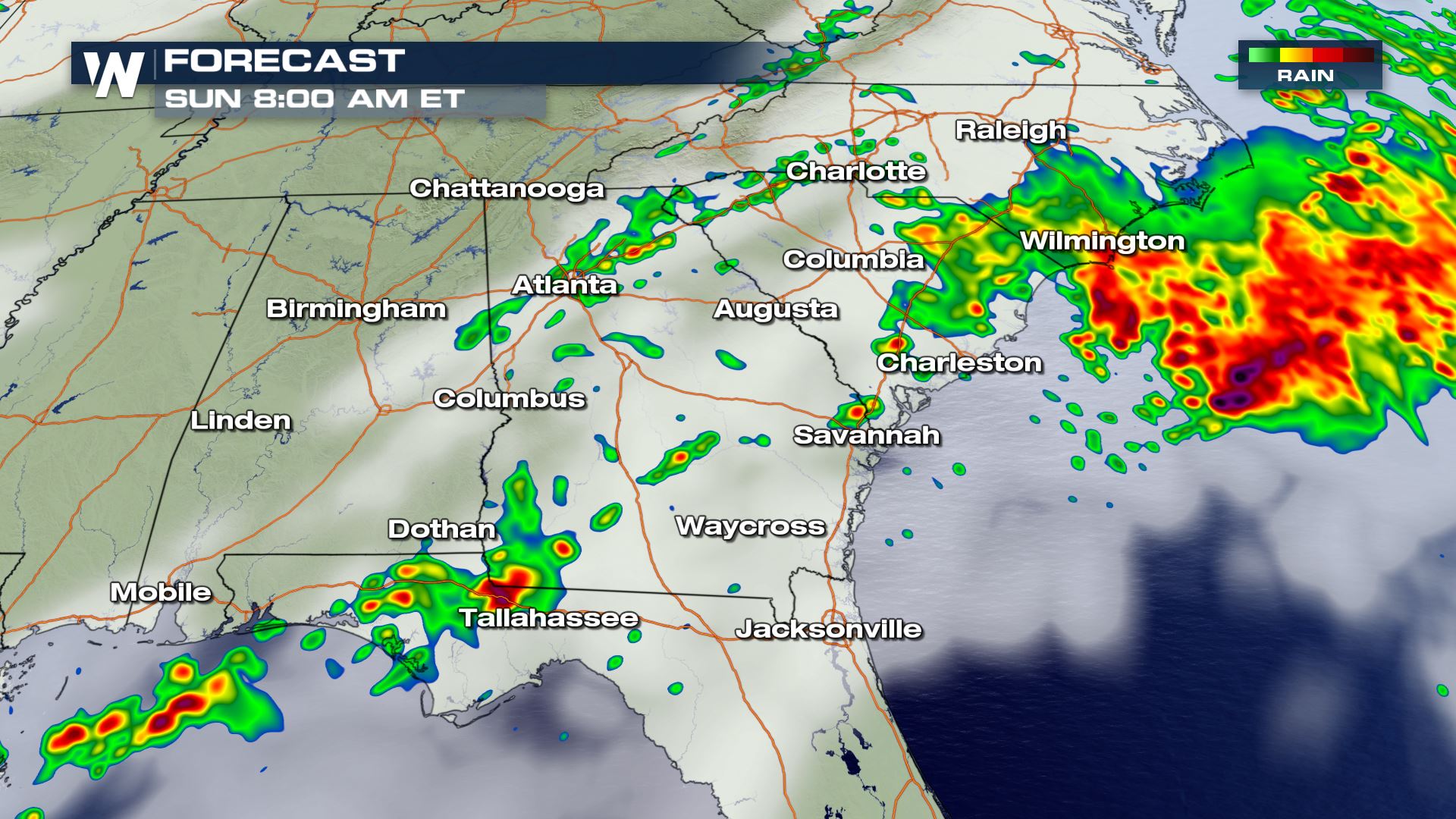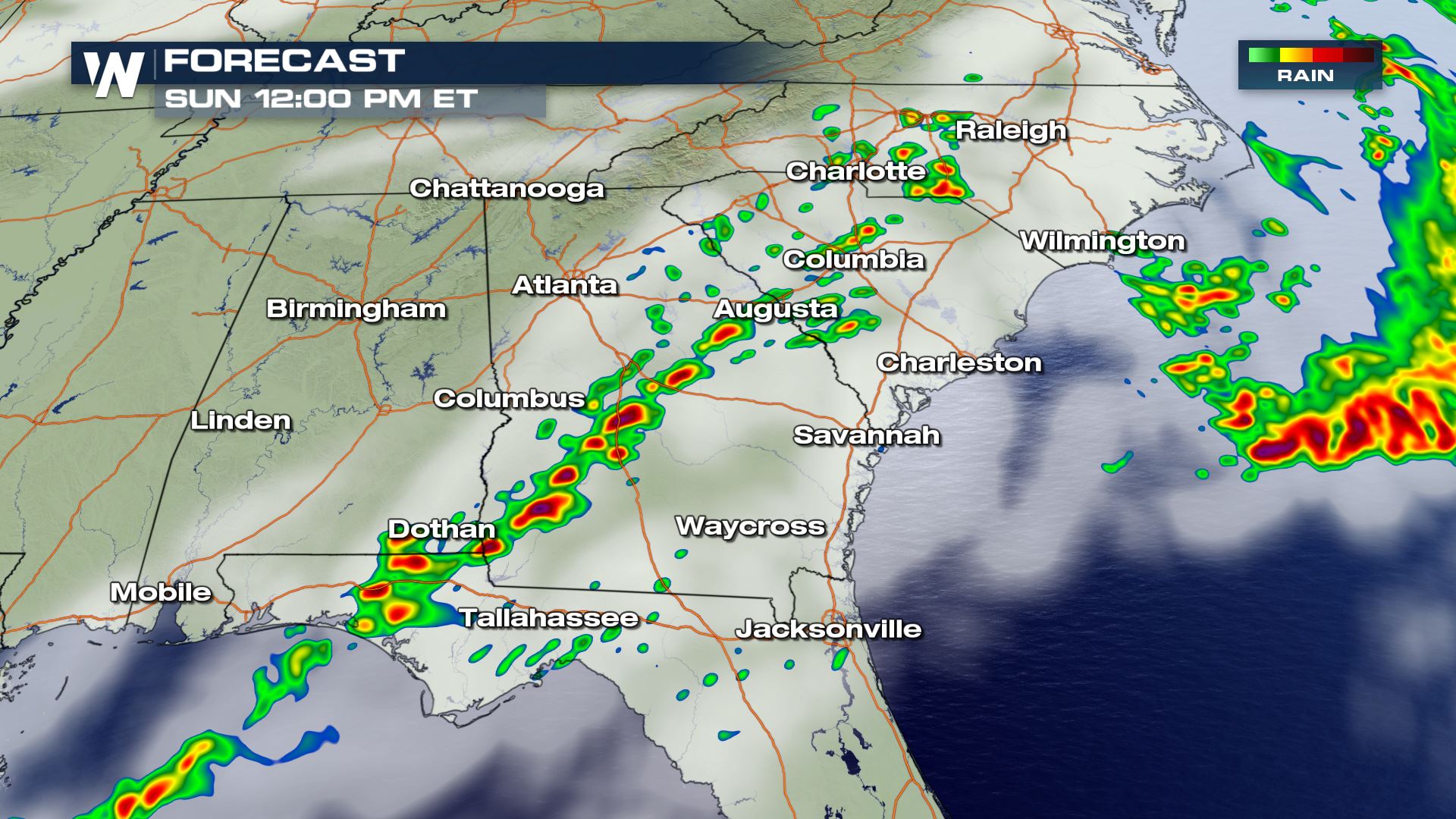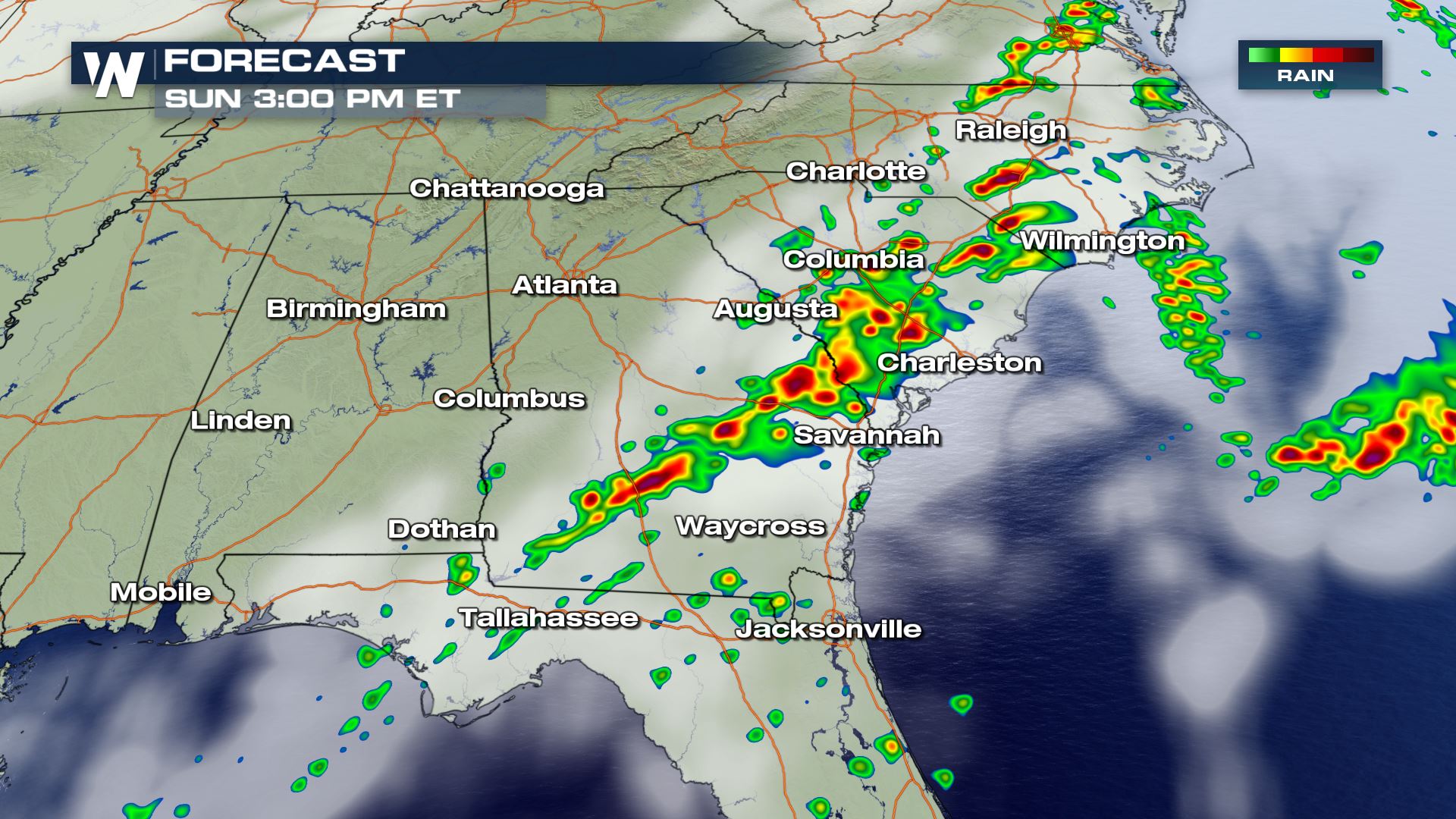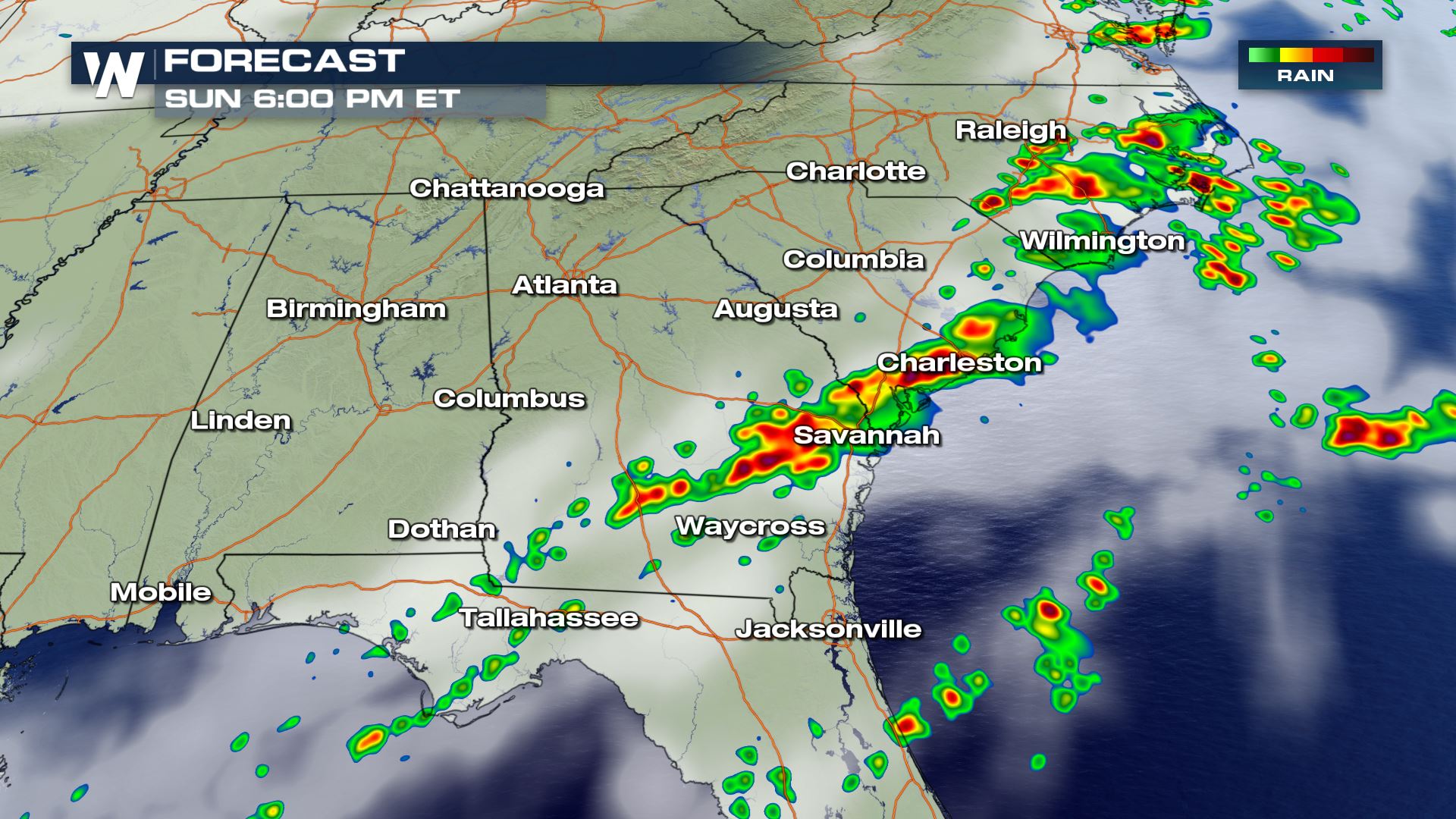 Severe storms will be possible all morning and all afternoon across the Southeast.  Definitely plan accordingly if you have any travel or outdoor activities planned.  Keep checking with WeatherNation for more updates.