A clipper system coming down from Canada will bring a good burst of snow to Colorado, New Mexico, and even the panhandle of Texas over the next two days.  By late Saturday night, snow will start to fall along the Colorado/Wyoming boarder.  The snow band will then rapidly drop to the south into Colorado.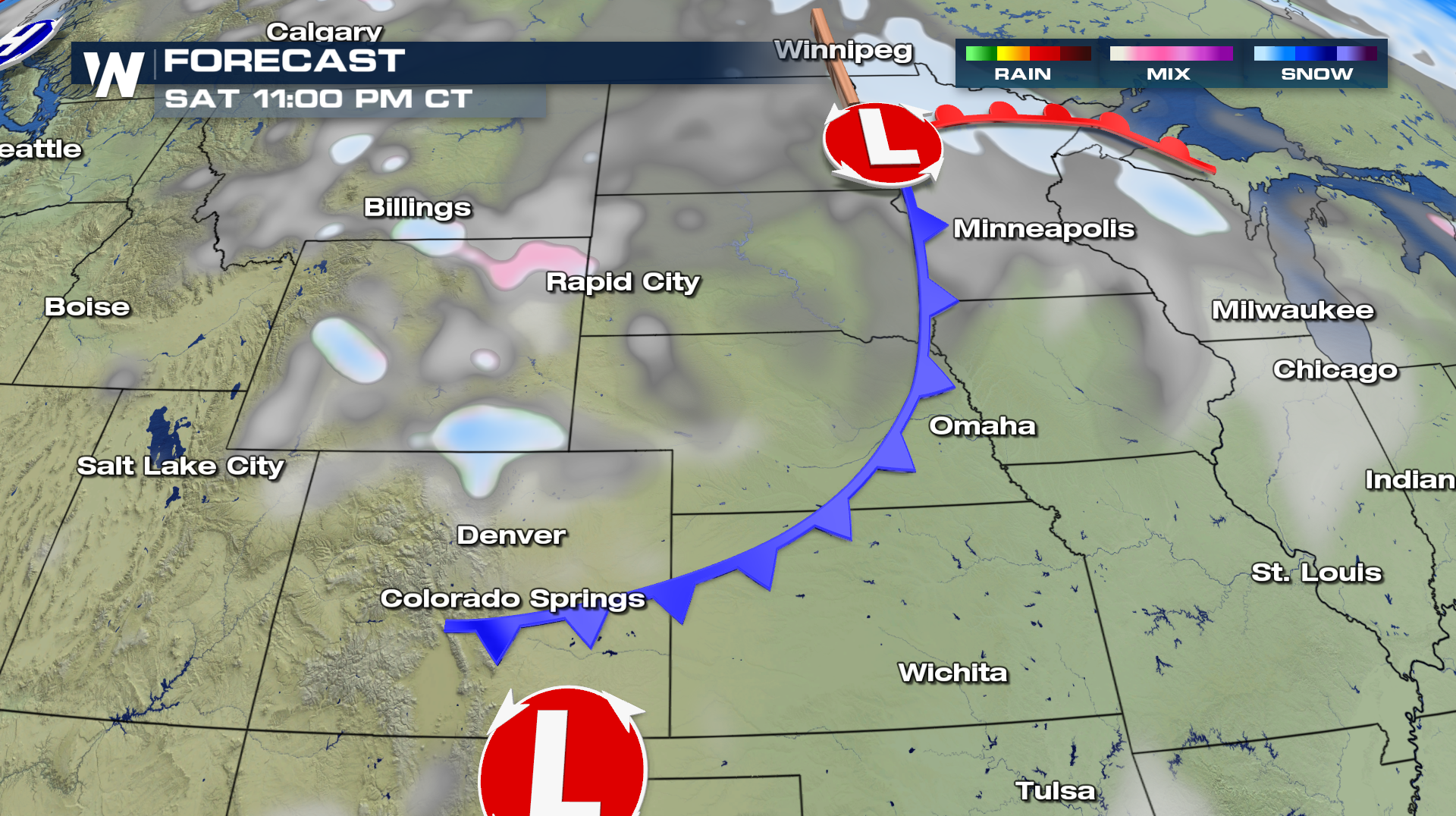 By Noon on Sunday, snow will spread into most of central and eastern Colorado.  The highest totals will be in the mountains and high elevations.  But cities like Denver, Fort Collins, and Colorado Springs will all see measurable snow.  Metro Denver's forecast is calling for 2-4 inches of snow.  Light snow will also spread into Kansas through the day on Sunday.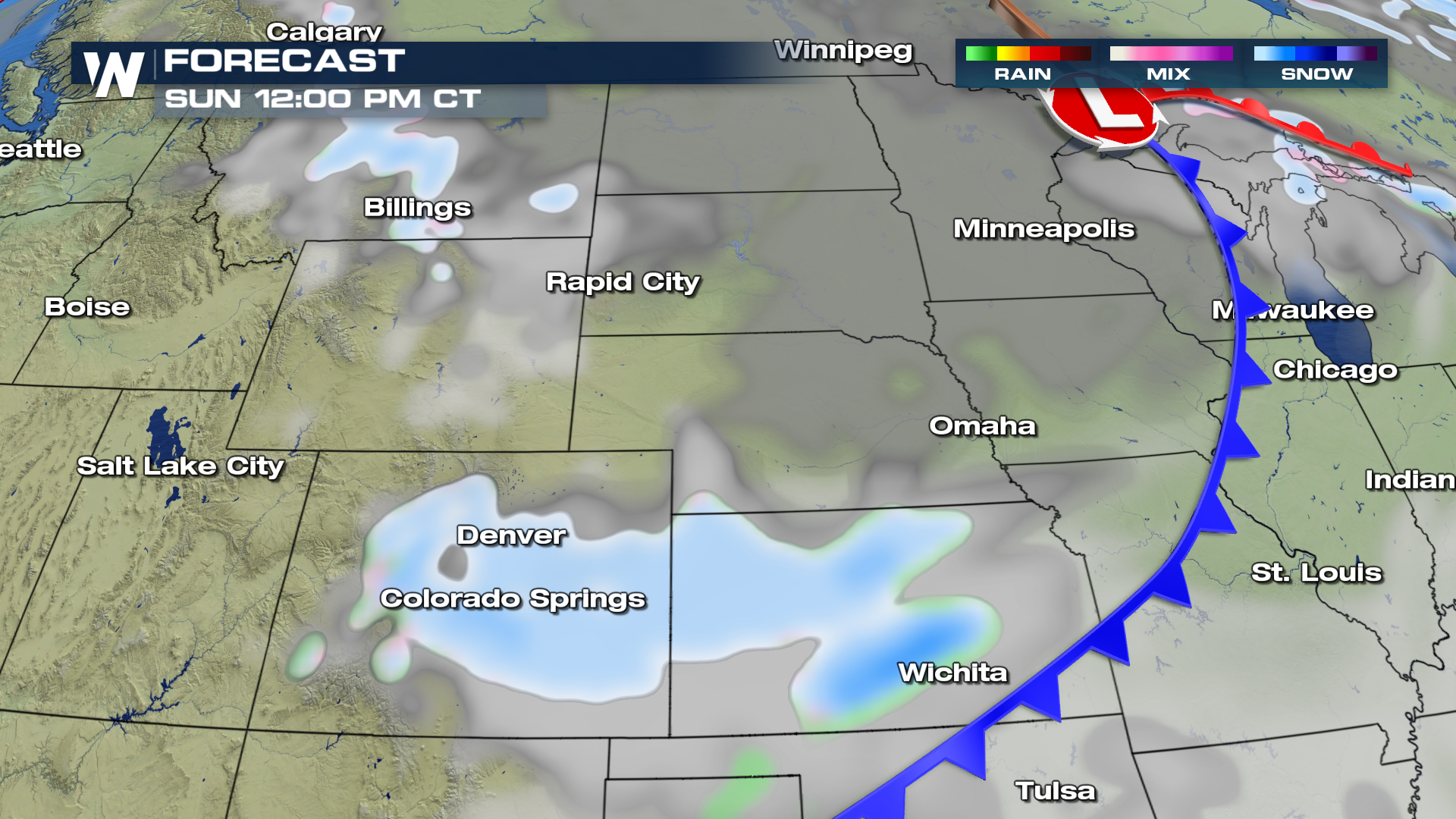 By Sunday night, snow will spread into eastern New Mexico, western Texas, and the panhandle of Oklahoma.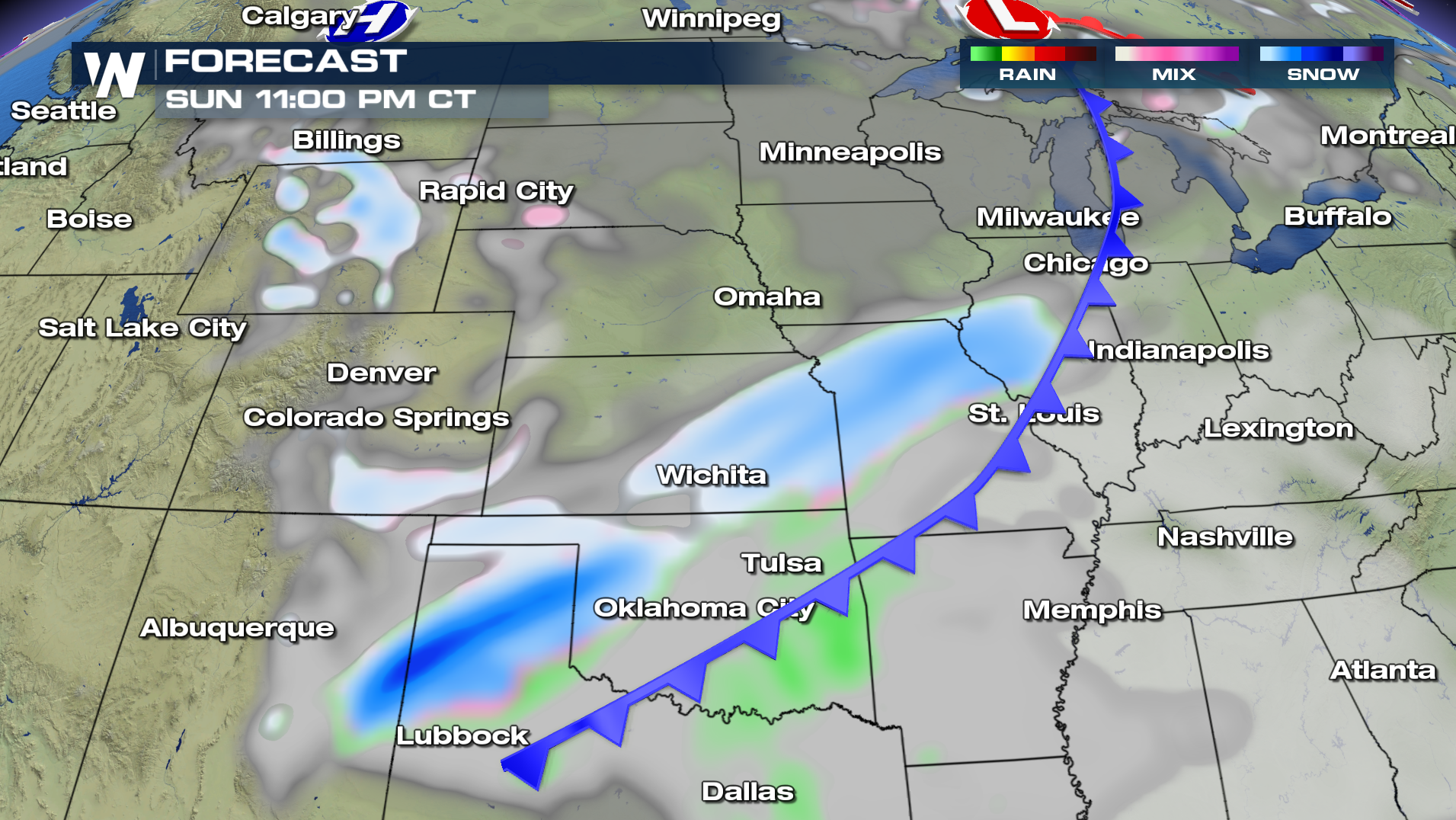 Winter Weather Advisories are in effect for the areas shaded in purple.  4 to 8 inches are expected in the mountains.  Winter Storm Watches are in effect for the areas shaded in blue.  Snow totals could reach 14 inches in the mountains in these areas.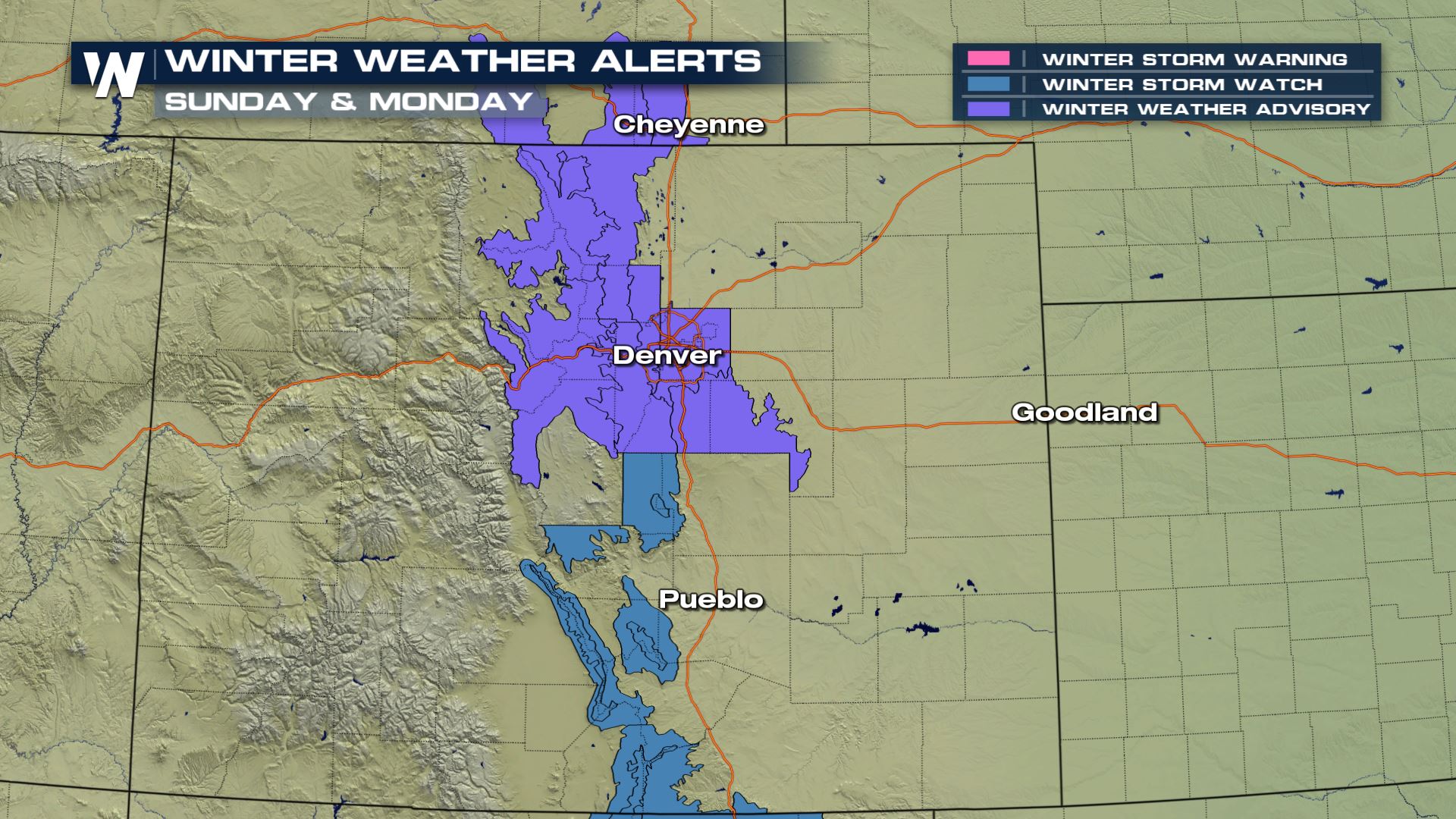 Farther south, Winter Storm Watches are in effect for northeastern New Mexico and portions of Texas.  Snow will come down Sunday night into Monday morning.  4 to 6 inches are expected in most of this region.  Road conditions over mountain passes, such as Raton Pass, could be particularly hazardous.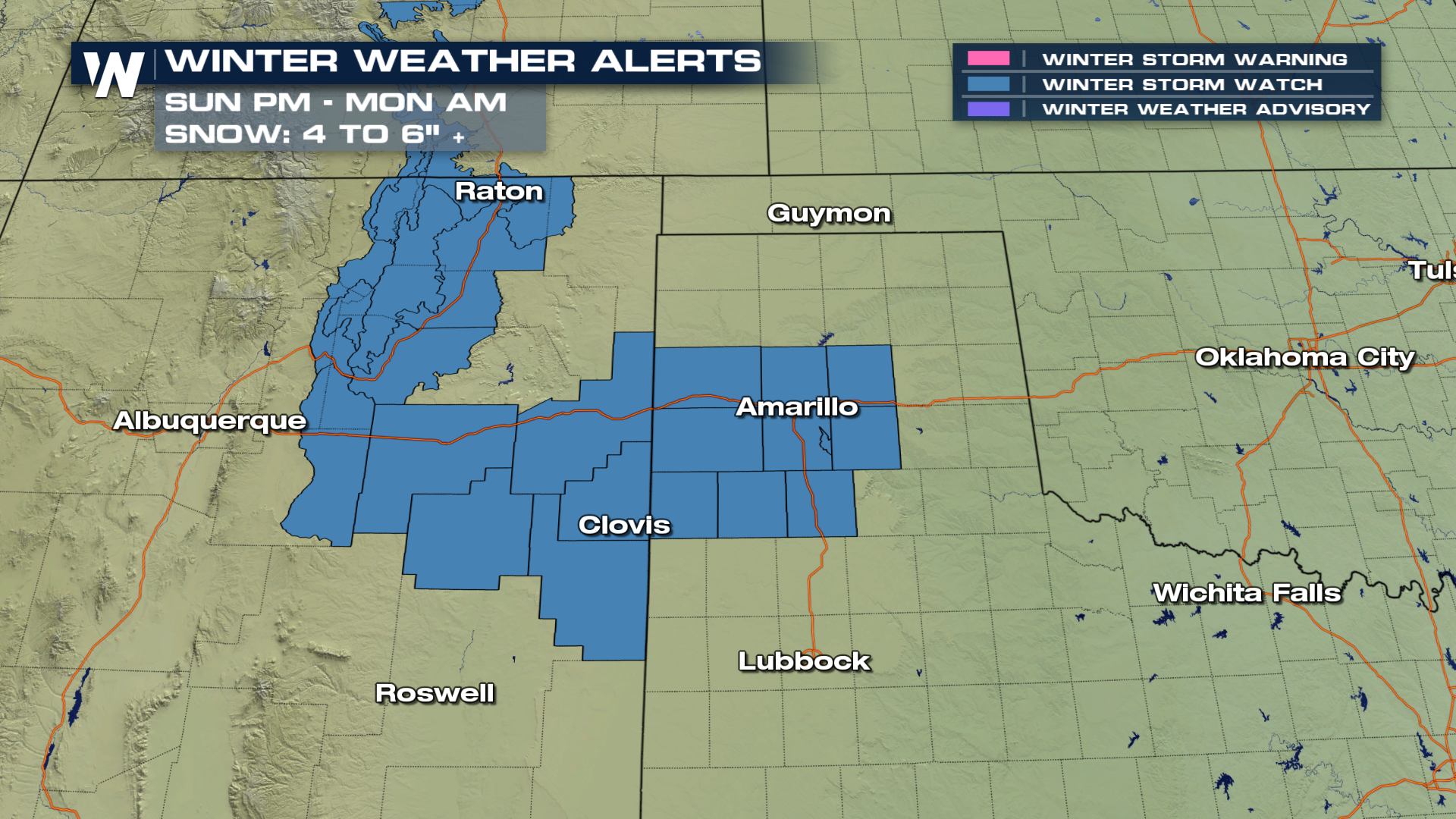 For the latest winter weather information, stay tuned to Weather Nation on Dish, Amazon FireStick, Roku, and Apple TV. For WeatherNation:  Meteorologist Matt Monroe