Severe storms raced across the South this weekend. A low pressure system in the Upper Midwest and its trailing cold front were the cause for all the active weather. All forms of severe weather unfolded across the region.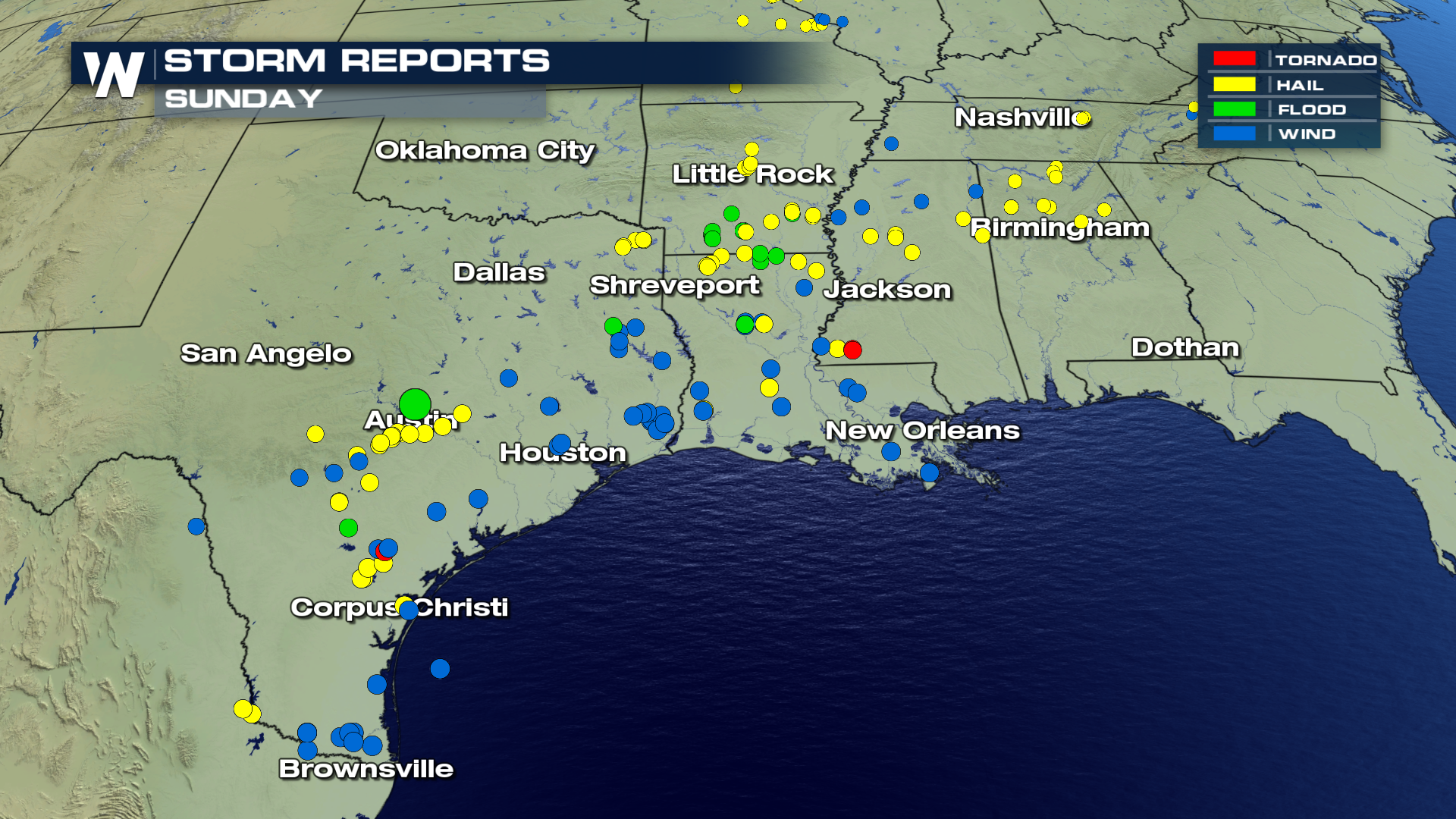 The main threat for many Sunday was the strong, damaging winds. Check out some of the wind gusts reported in Texas. Harlingen saw a gust up to 74 mph. That is the same strength as a Category 1 Hurricane.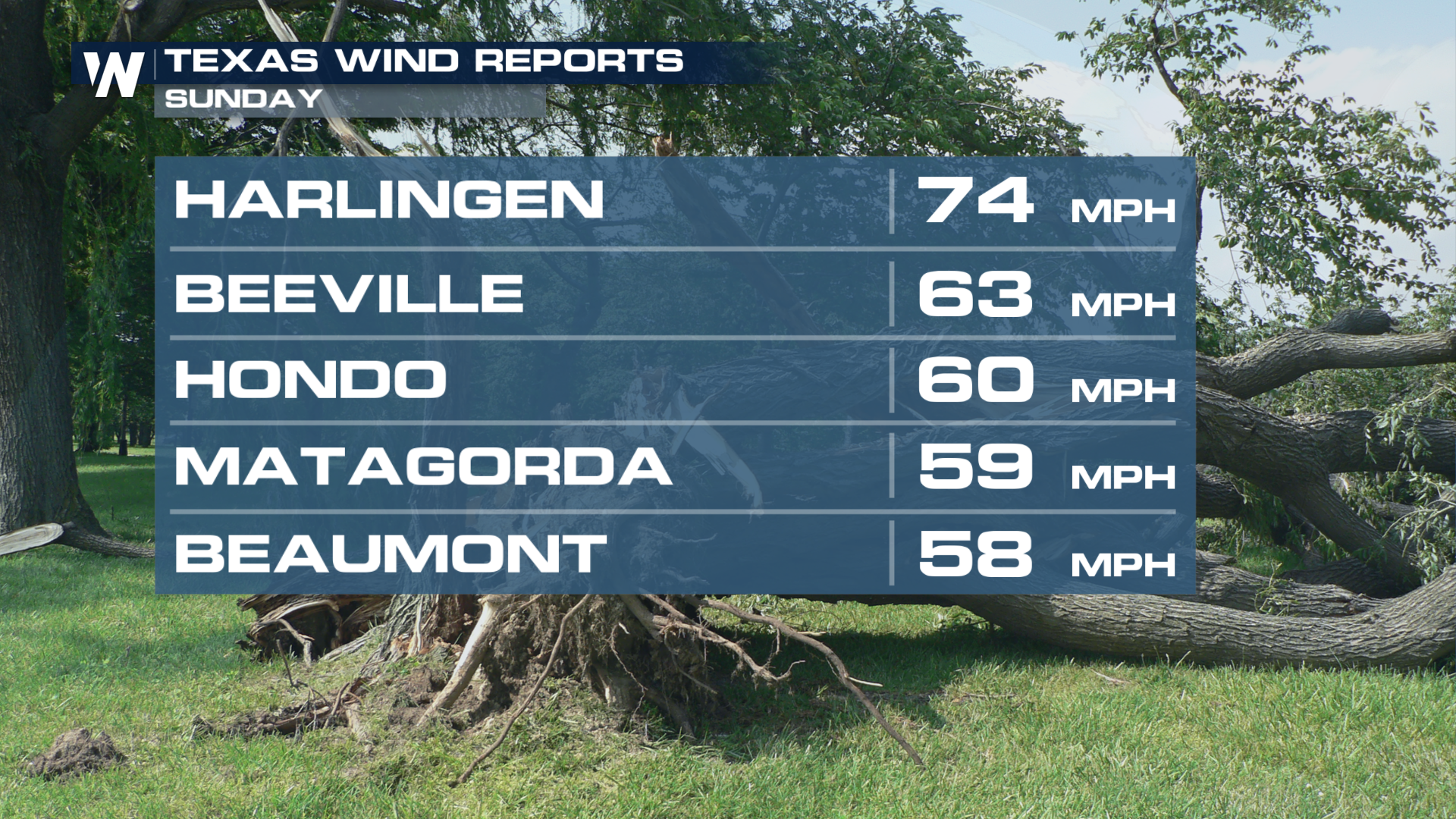 Ahead of this system, heat and moisture were pumped into the region. These storms tapped into all of that moisture and dumped rain across the area. Alexandria, LA saw record rainfall as the city received over 2.50" of rain. Many locations, especially over Arkansas, saw flash flooding. Flooding continues to be a concern into Monday morning.
These storms also dropped down large hailstones. Lexington, KY even saw egg sized hail!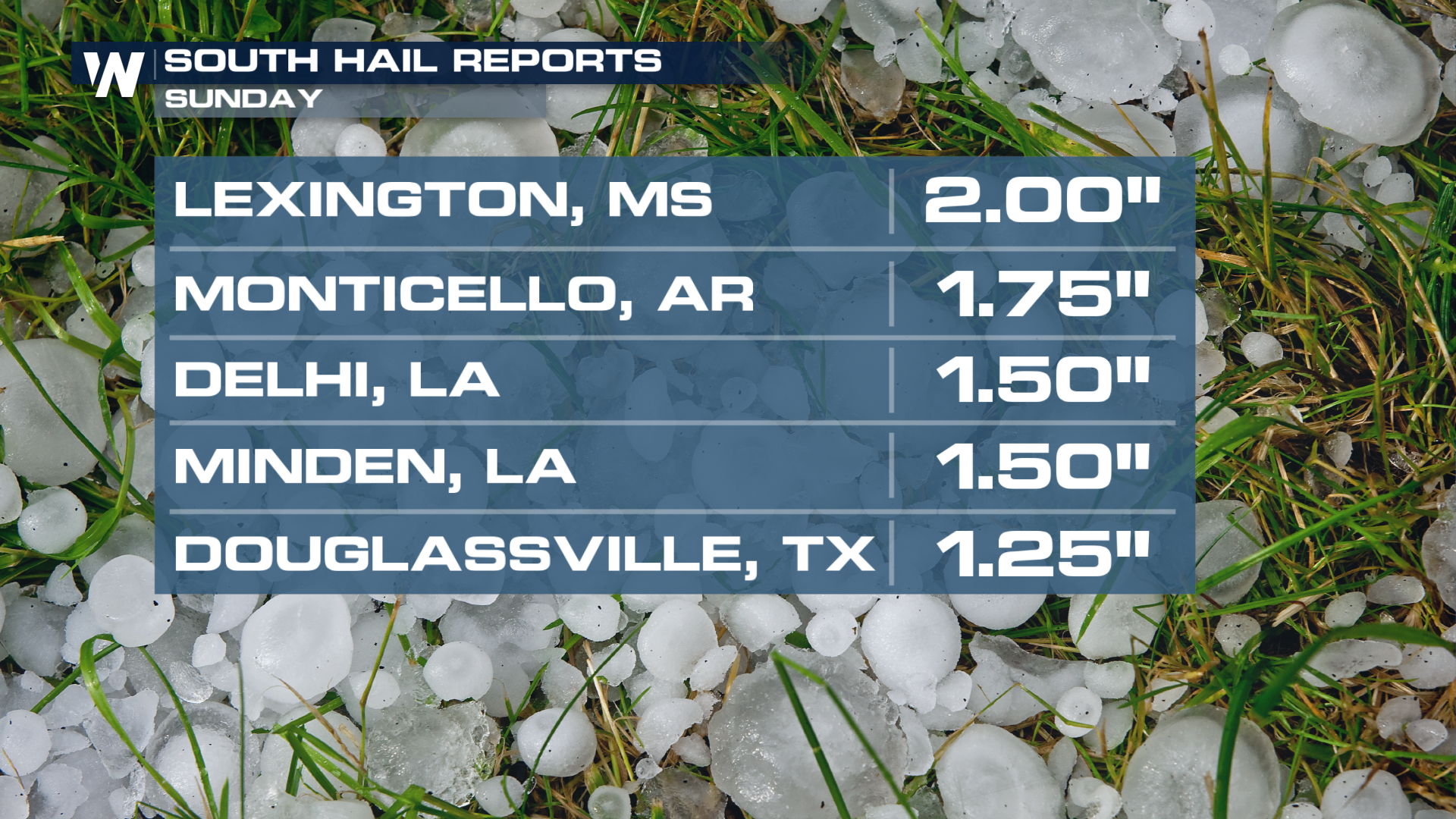 Lastely, storms potentially caused tornadoes across Texas and Mississippi.  The National Weather Service has even issued a preliminary report for a potential tornado in Beeville, TX.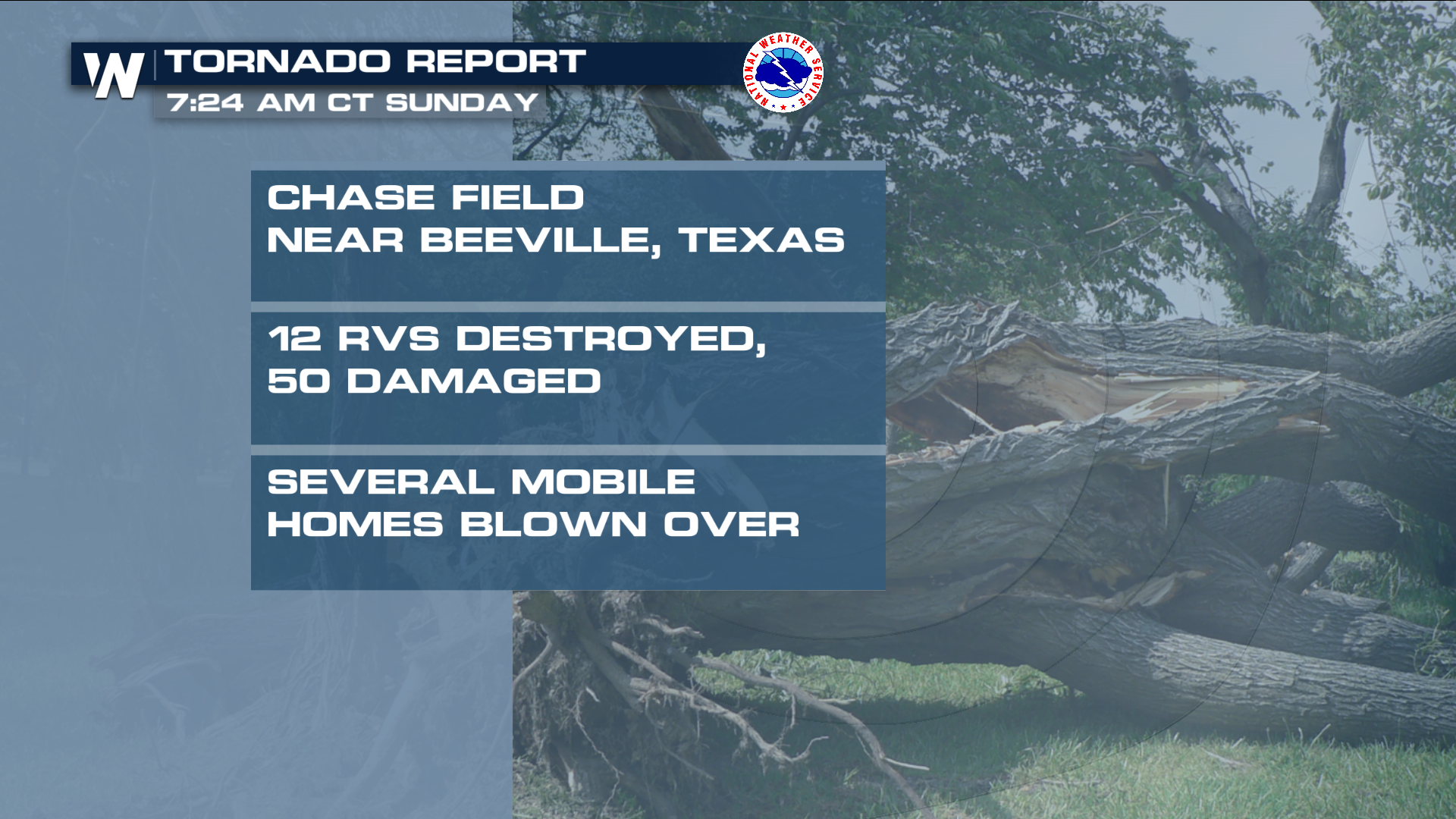 The threat for severe weather continues for the start of the week to the east. You can read more about that
here
. For WeatherNation, Meteorologist Kate Mantych.