Tampa has hit a temperature only reached once in recorded history, 99 degrees.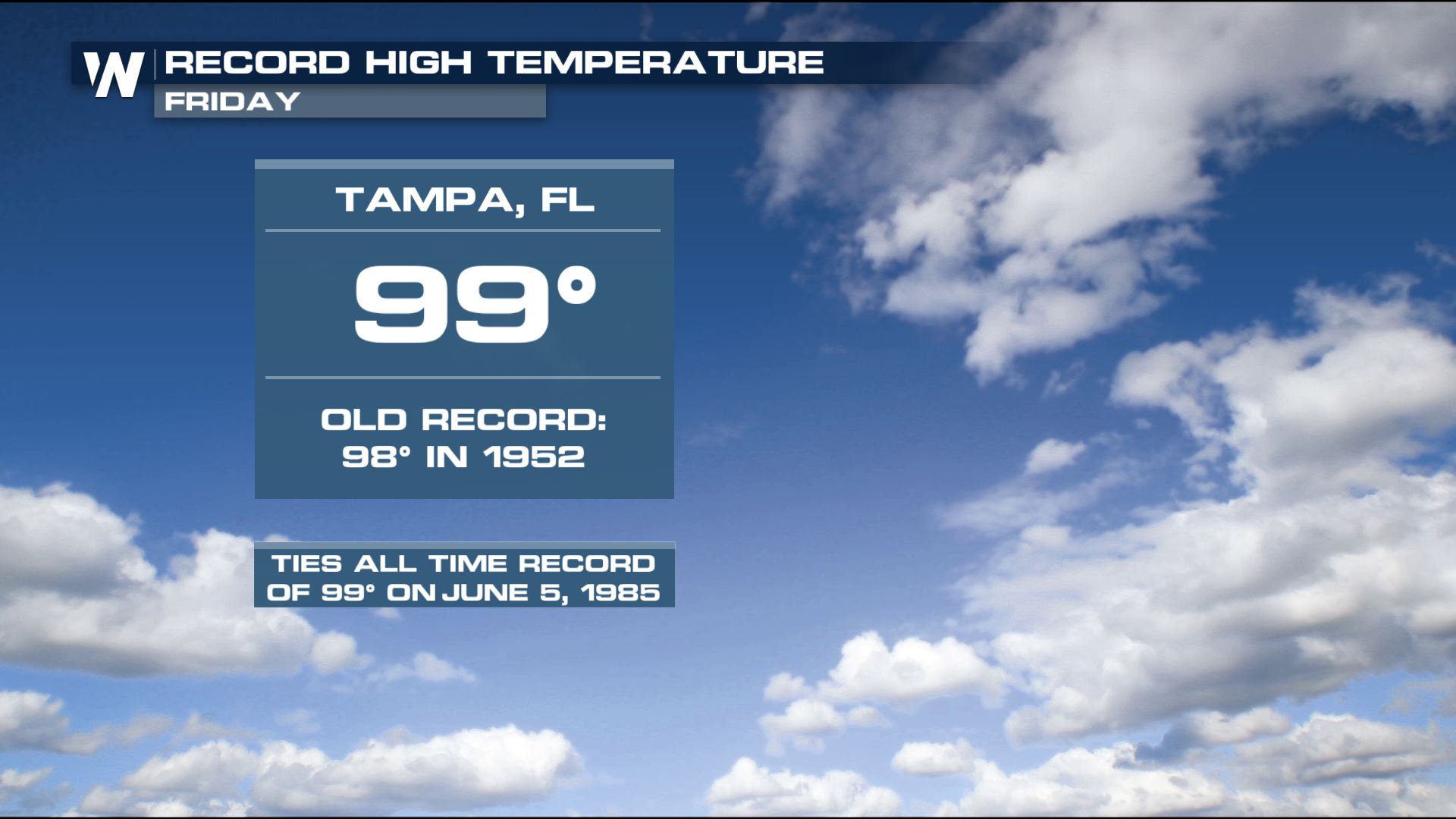 The 99-degree high temperature in Tampa on Friday tied the all-time record of 99° that occurred only once before, on June 5, 1985. Friday's high temperature also broke the daily record of 98° set in 1952 and was well above the average high of 90° for this time of the year.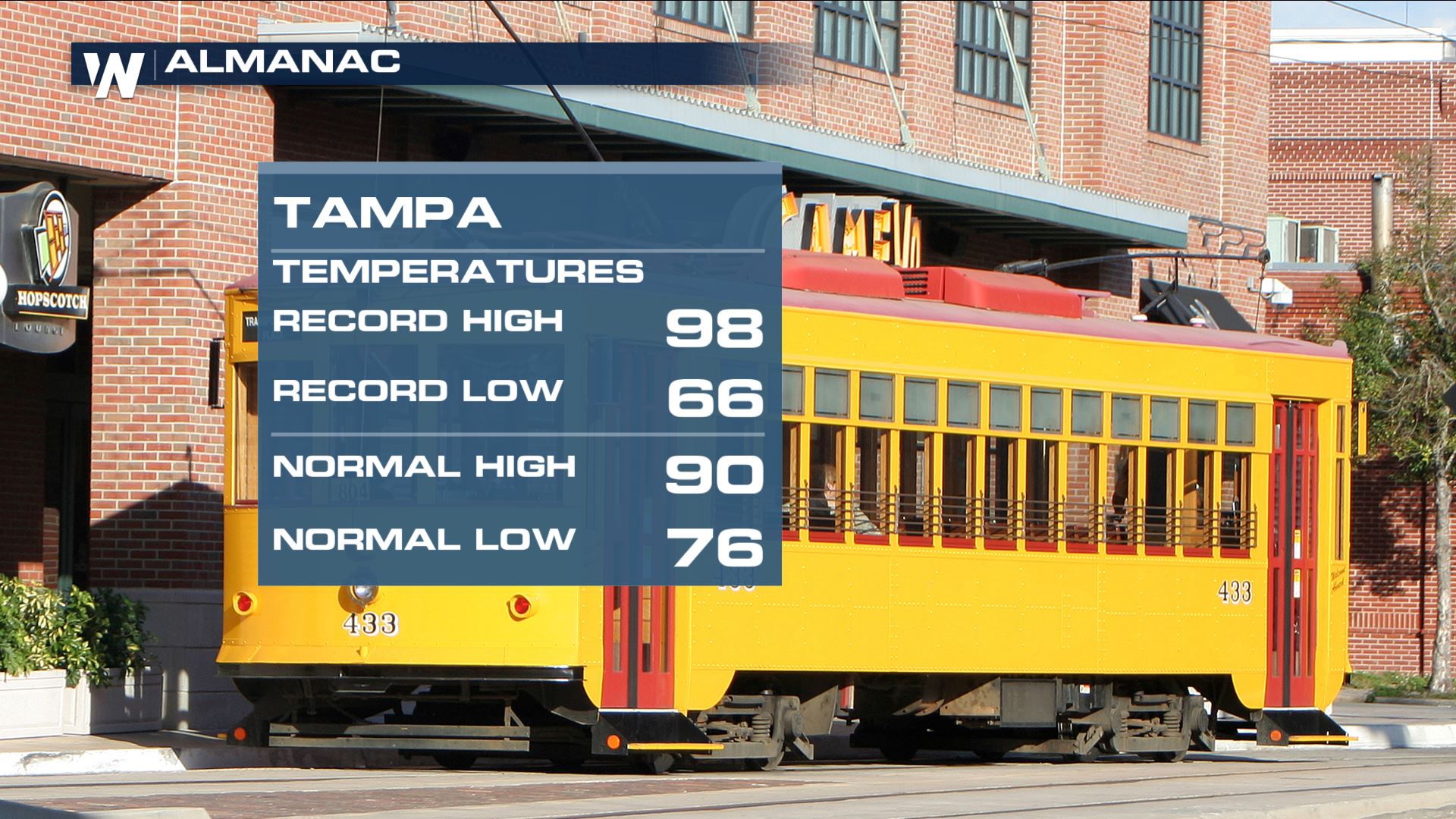 The feels-like temperature reached 104° at its hottest point on Friday afternoon in Tampa. As always, here is a good reminder from the National Weather Service in Tampa (below): https://twitter.com/NWSTampaBay/status/1276668649370193920 Weather records date back to 1890 for the Tampa area! So this statistic is quite impressive. Looking forward, it will still be hot in Tampa. However it should start to cool down a bit with time.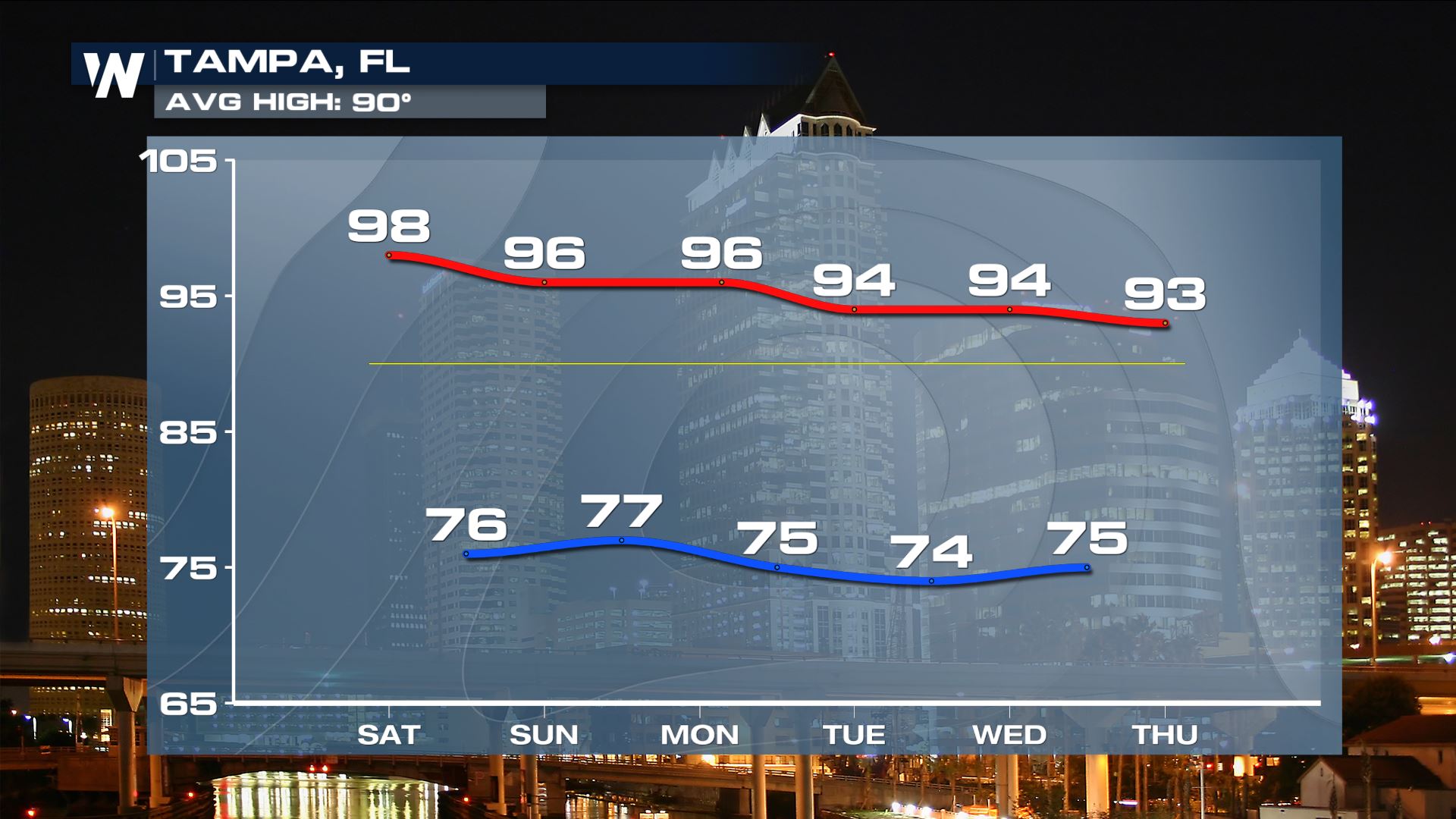 If it's essential for you to be outside, perhaps for work or a job, you'll want to take plenty of shaded breaks. Wear light-colored and loose-fitting clothing and drink extra water. Monitor yourself for signs of heat exhaustion.