Heat alerts continue through today as high heat and humidity take over the South and Southeast. Highs will climb to between 90°-100° region wide, with feels like temperatures as high as 110°-115° due to extreme humidity. When it's this hot it's easy for our bodies to overheat, so make sure to find a place to stay cool and stay hydrated!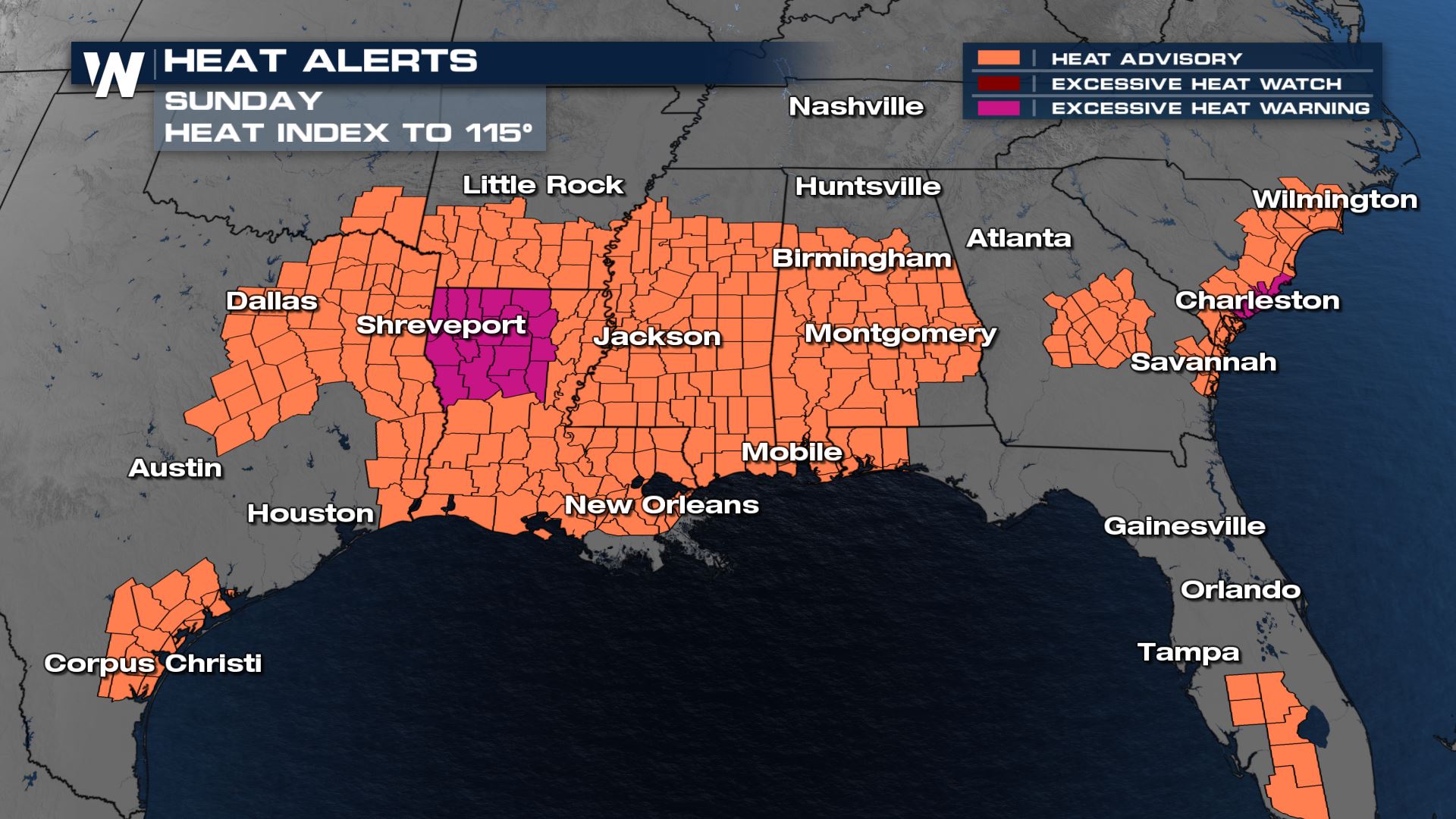 Plains
The extreme heat across the Plains has been slowly ending as cool air behind a cold front edges in. The storms have allowed for some drier and cooler conditions to take over.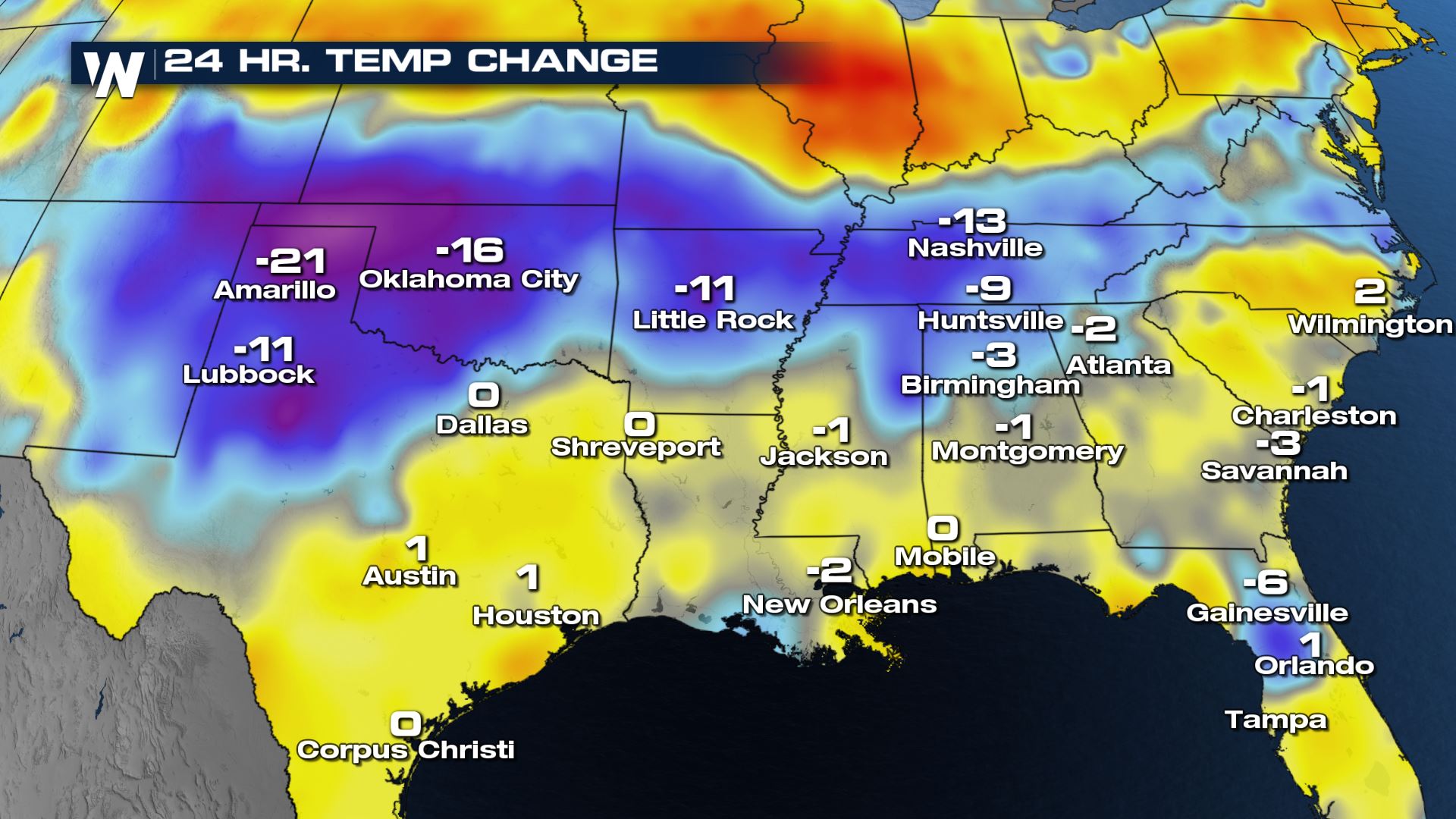 Highs will be well into the 90s, but the dew points will push into the 70s. This will make it feel extra uncomfortable outside with the heat index as high as 110°+.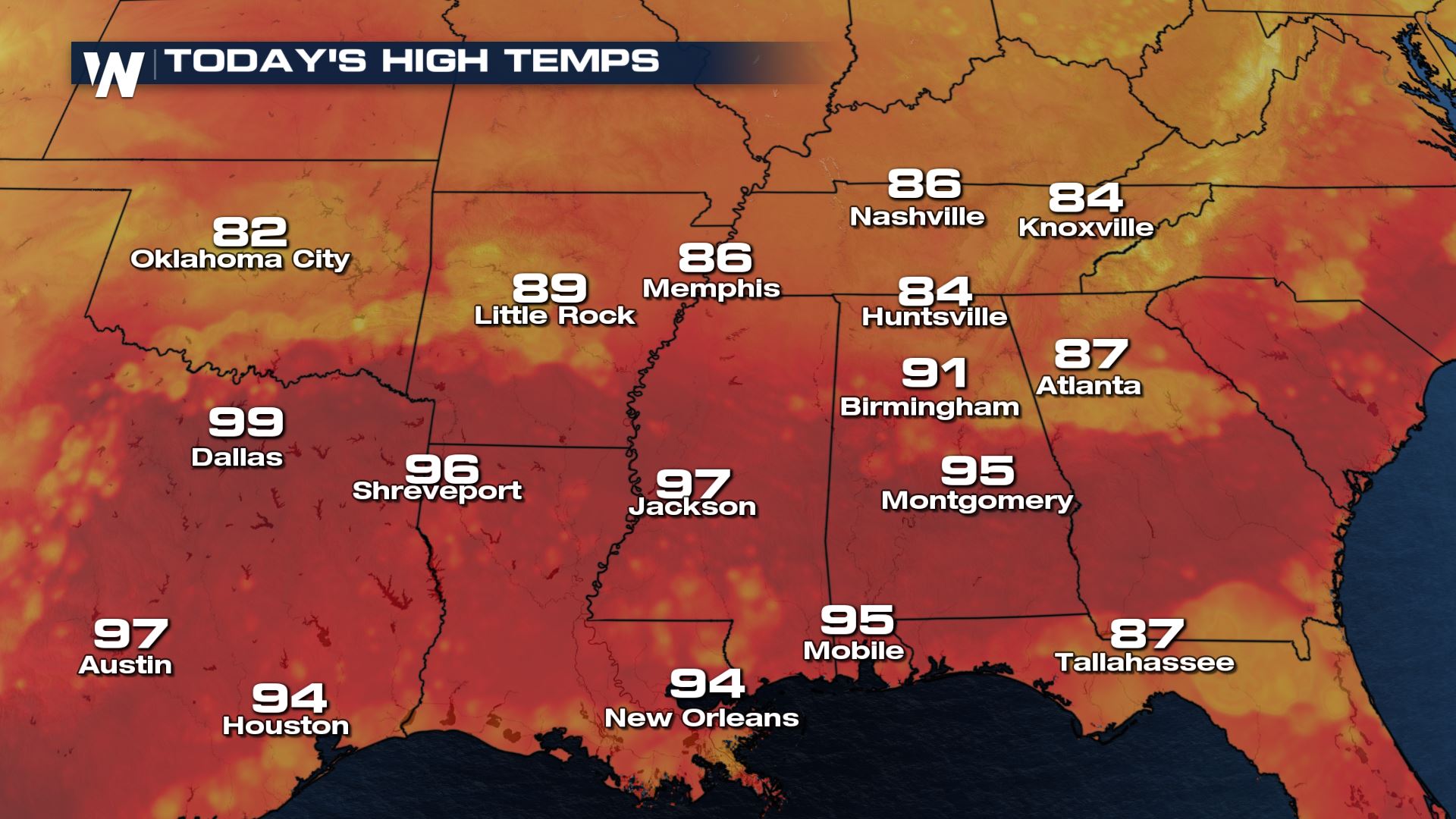 Notice the rain cooled pockets and how highs today in Oklahoma and Arkansas are down a bit. Otherwise, south of the front it remain hot and dangerously uncomfortable with heat index values remaining 5 to 10 degrees above air temps.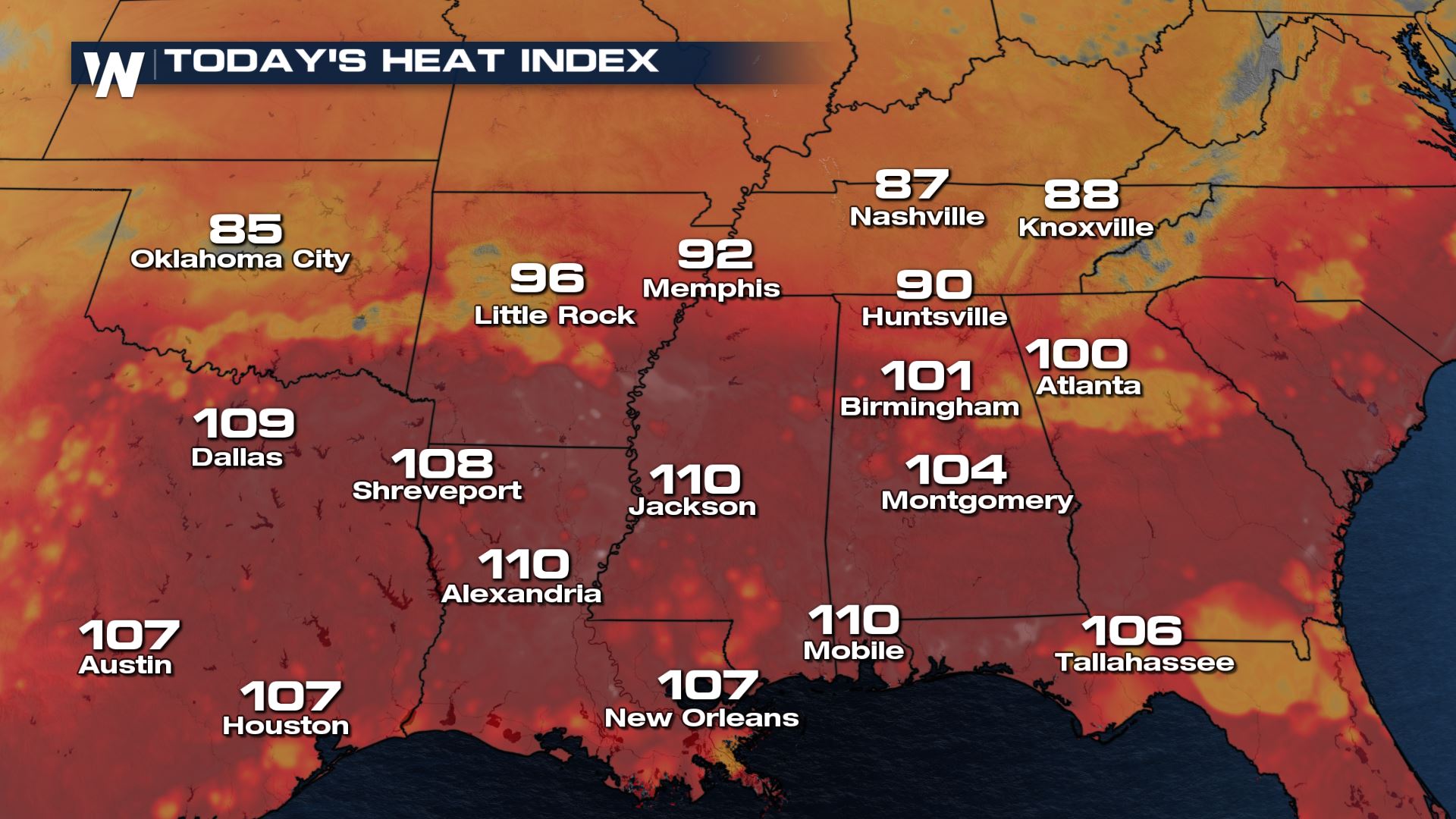 Cooler air will start to work in behind a cold front for many on Monday, along with widespread thunderstorms. The stormy pattern continues through much of next week along with cooler temperatures, near average for this time of year.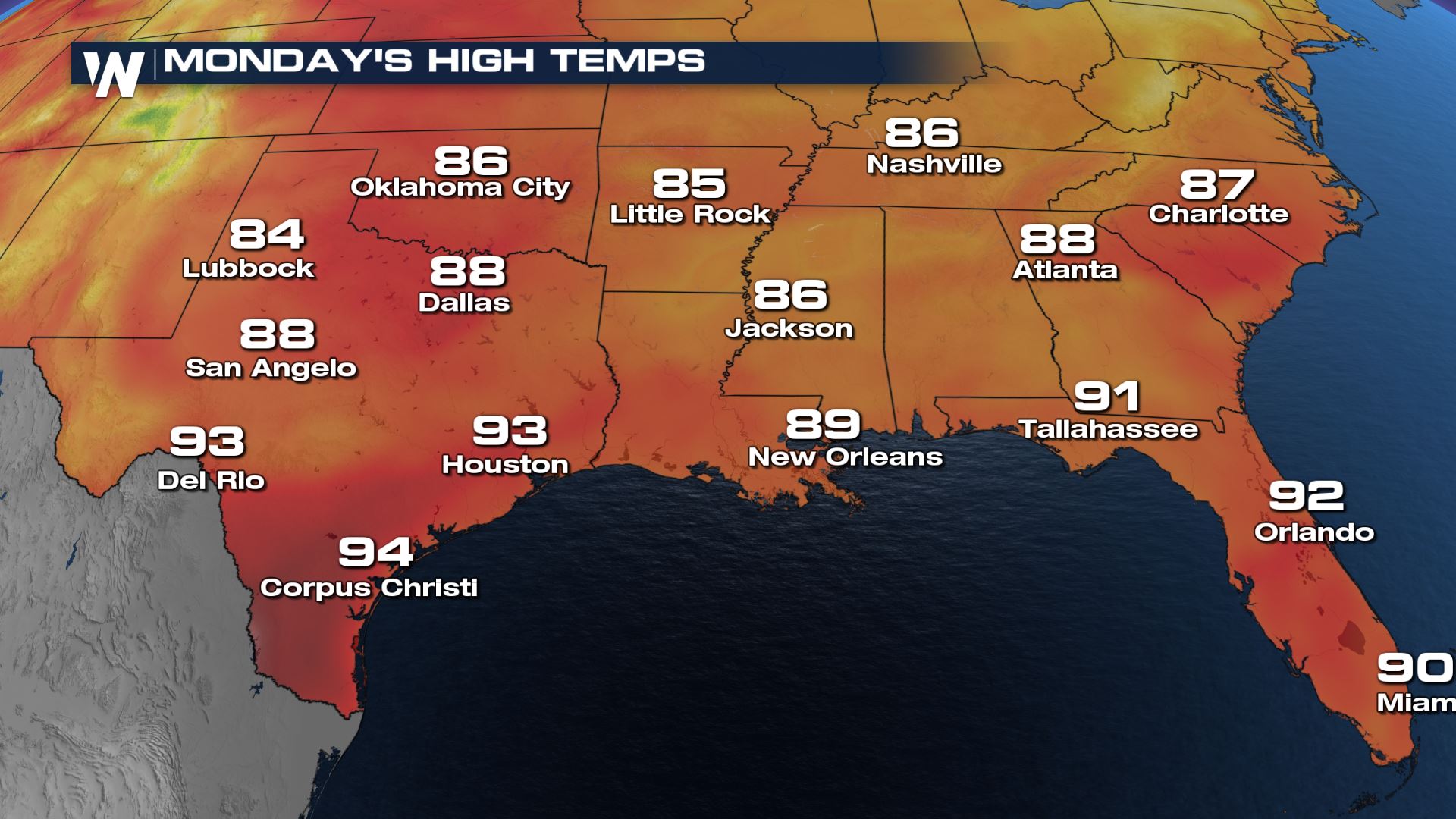 On average, temperatures will be about 5-10° below average by Monday.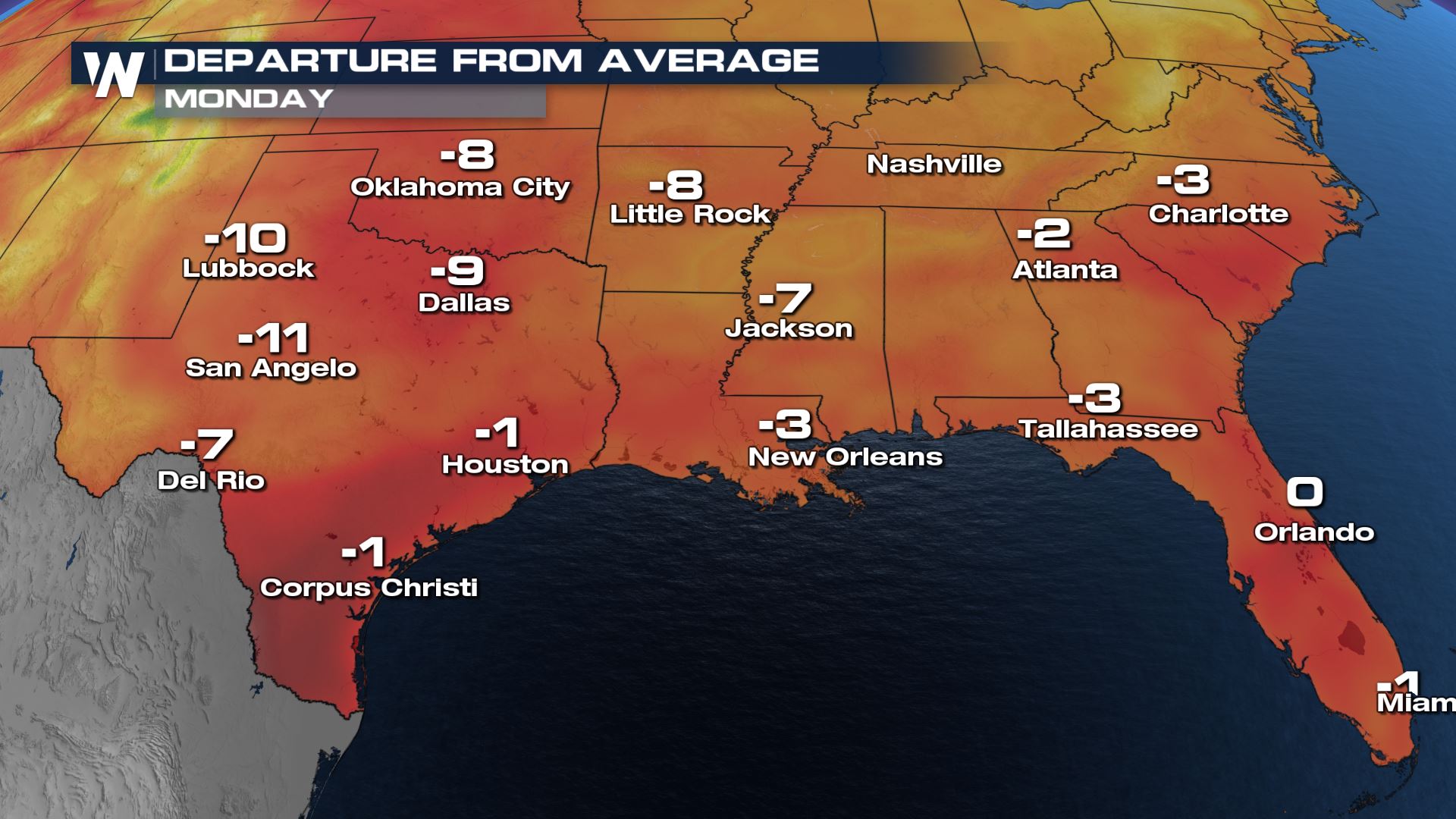 In the coming days, we will stay on the cooler side of things for areas like Tallahassee, with 80s for highs through the middle of the week.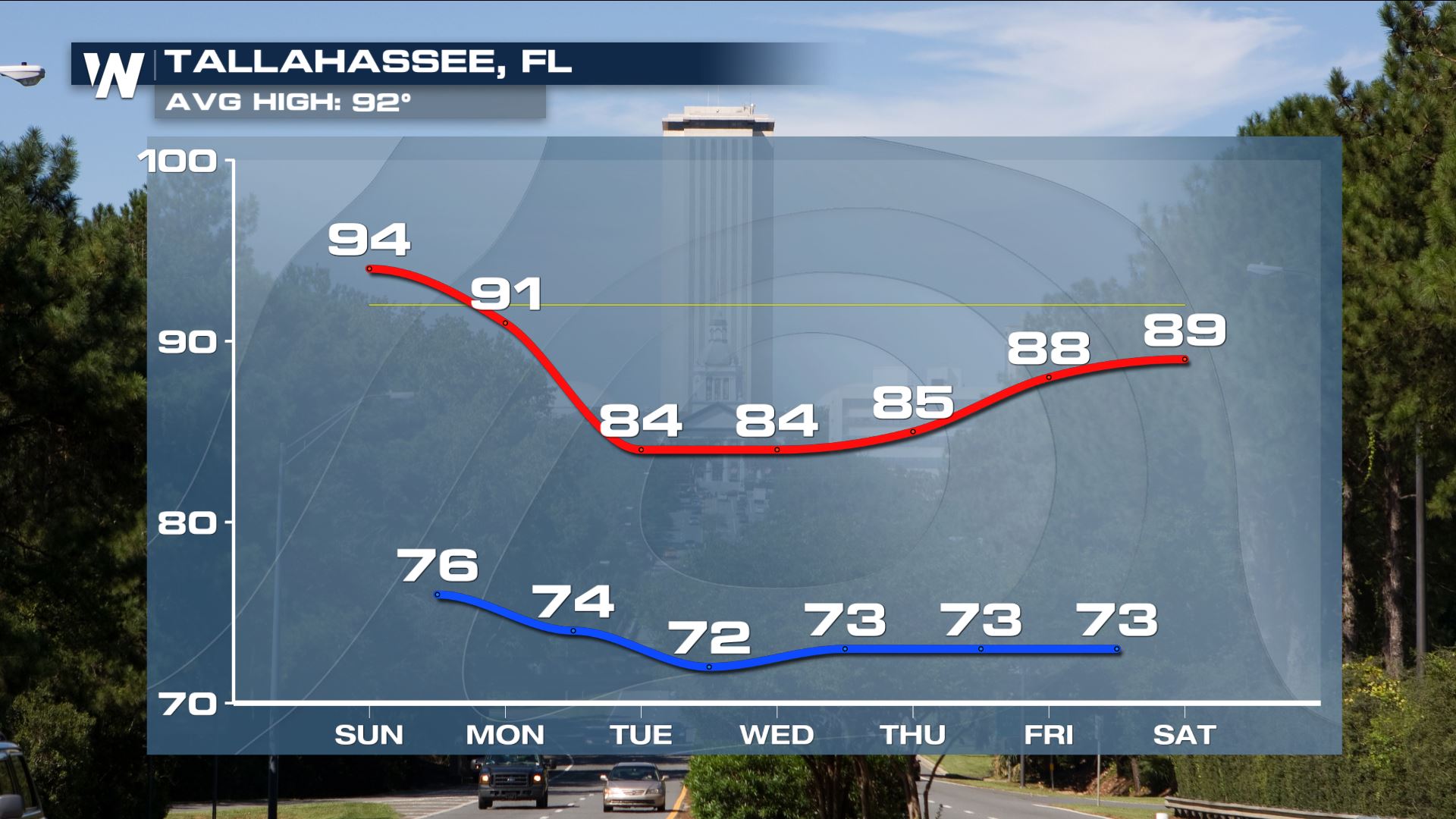 For more on the heat in the eastern and central United States, join WeatherNation at :10 & :30 after the hour for the latest.