SETUP FOR THE SOUTHEAST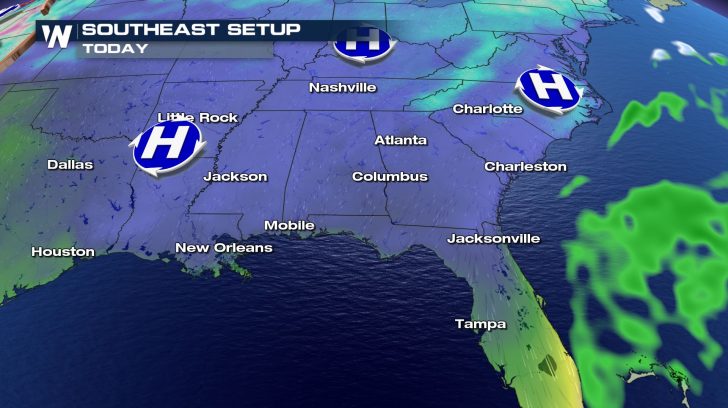 The low pressure that brought in snow and rain yesterday has finally moved out. High pressure has moved in and this will allow skies to clear and temperatures to drop during the evening hours.
TEMPERATURES AND ALERTS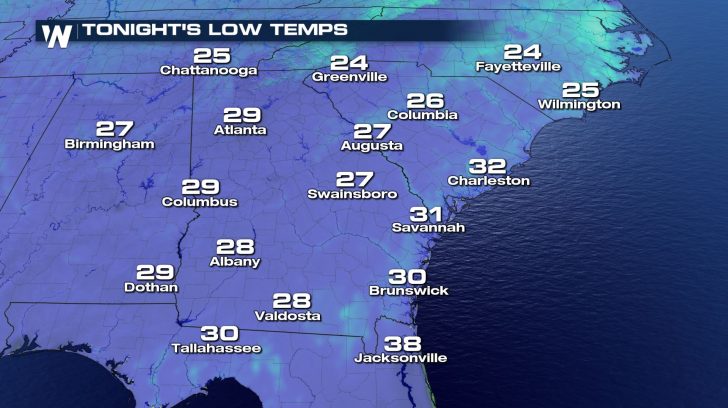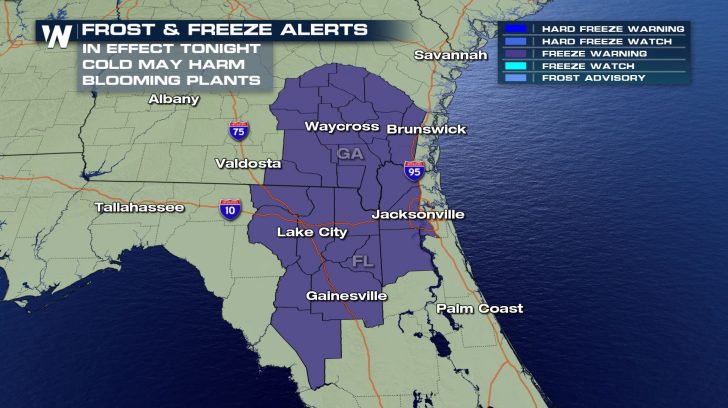 The Carolinas, Georgia, and Florida will see temperatures drop anywhere from the teens to the 30s. We have multiple freeze warnings in place for the cooler air that will settle in. Make sure to cover all sensitive vegetation and to bring pets, who are not used to the cold, inside.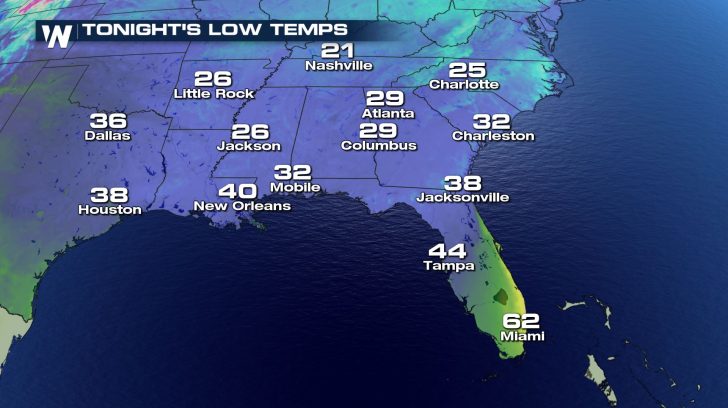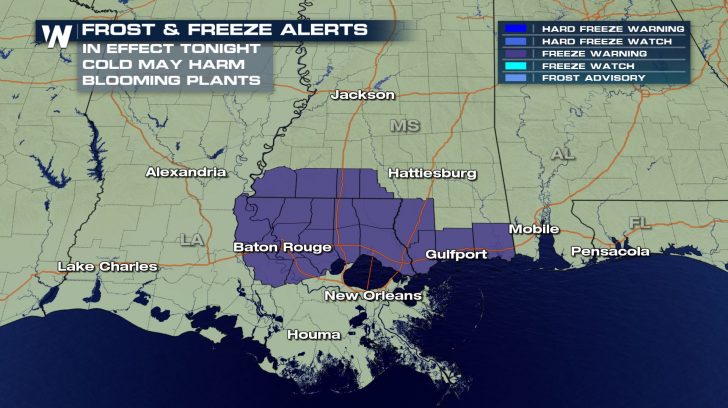 In fact, much of the southeast will be in for a cold ride, tonight. Freeze warnings are also in effect for Louisiana and Mississippi. Make sure to keep warm if you have outdoor activities planned for the morning! Tune into WeatherNation for updates all day long.