A cool temperature pattern over the Pacific Northwest is set to expand eastward into the Rockies and Great Plains next week.  A trough digging into the region will also
bring the risk for severe thunderstorms
.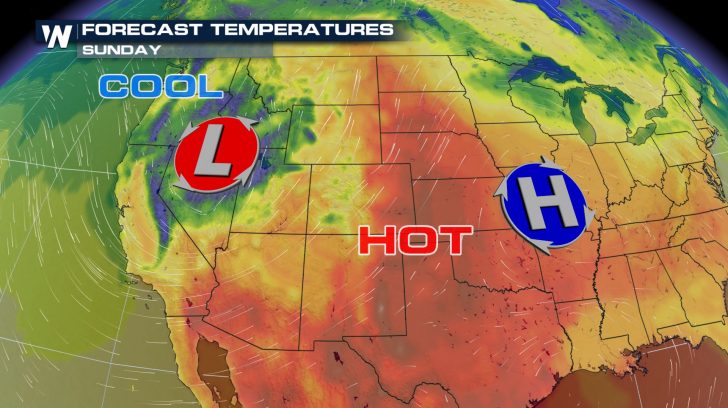 This cool down will come after a toasty first few days of June across the central United States.  In fact, the weekend will still remain hot for many across the Plains.  High temperatures will rise well into the 80s and 90s.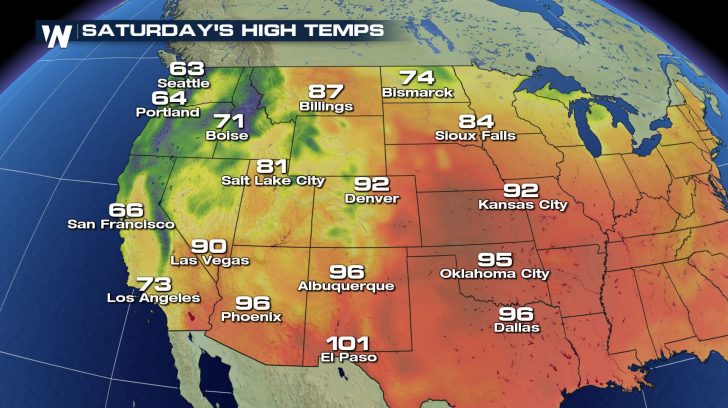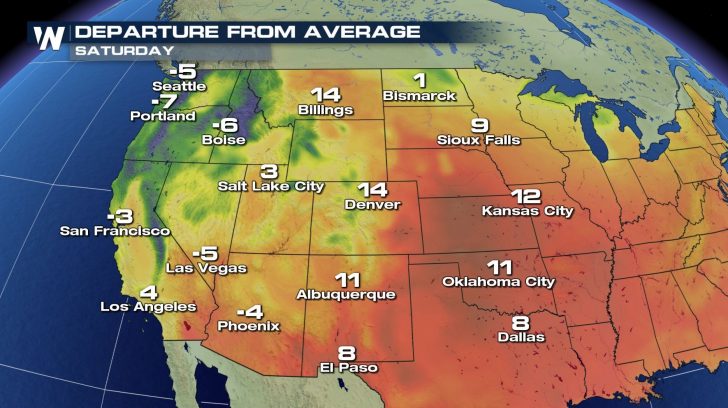 On Sunday, places such as Salt Lake City and Boise will dip into the 60s for afternoon highs.  The Pacific Northwest cool trend will continue as well.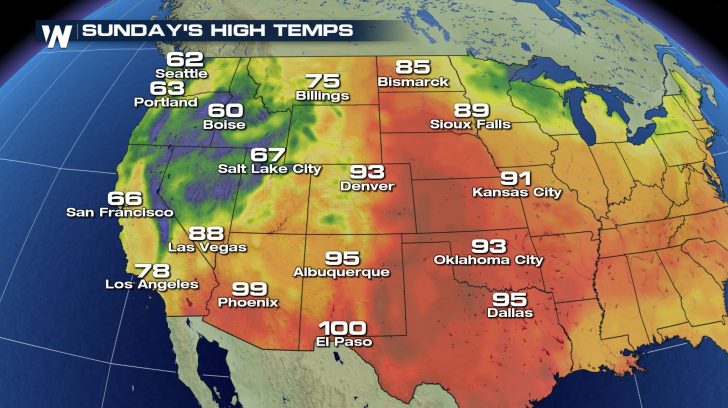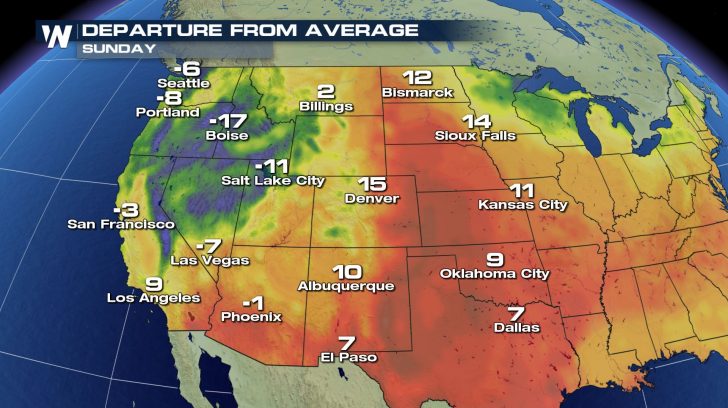 By Monday, the cooler air will push further east into the Rockies.  Afternoon high temperatures will generally be 5 to 15 degrees below normal.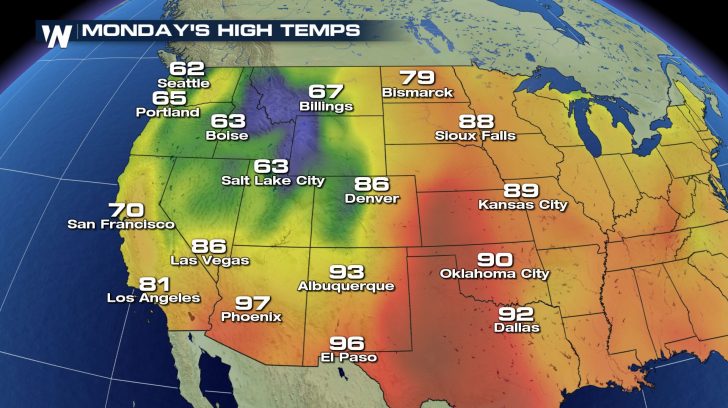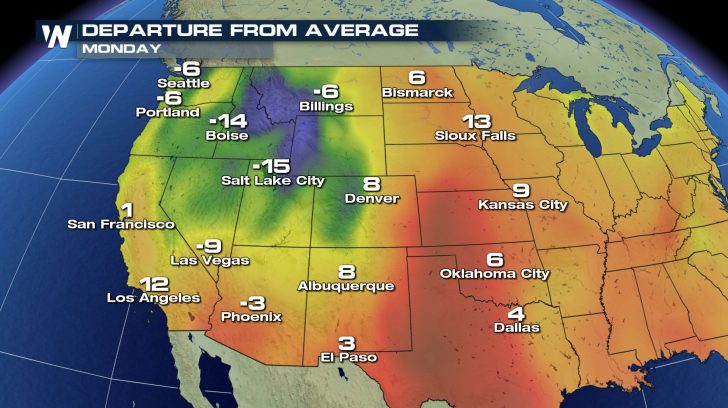 This trough will draw in air that originates in Canada.  So while a June Canadian air mass is more tolerable than a January Canadian air mass, the temperature drop will still be noticeable.  Humidity levels will drop off a bit as well.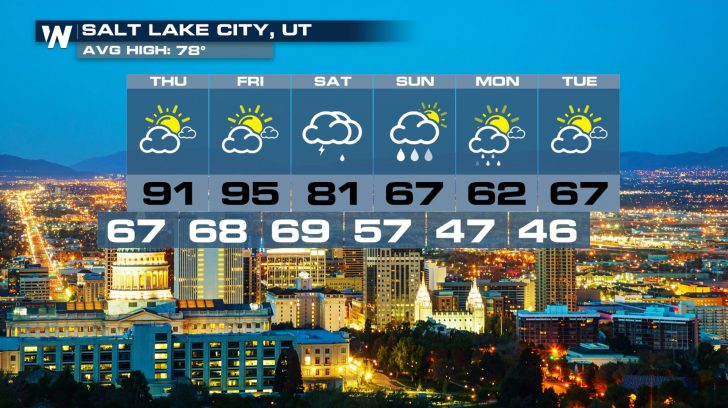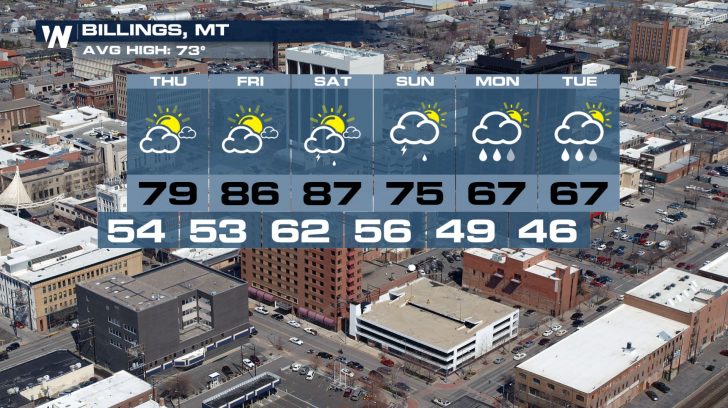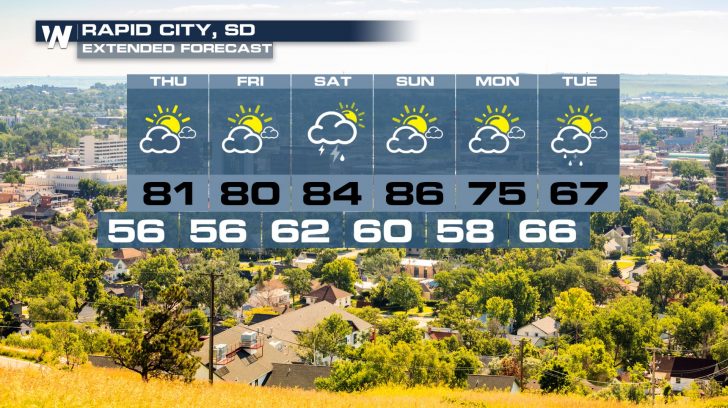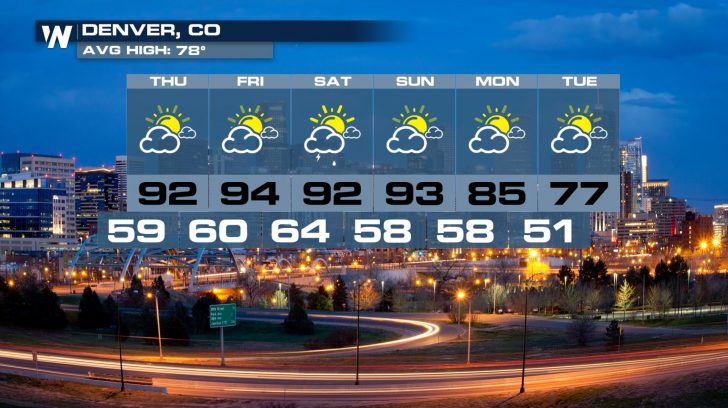 Looking ahead, residents of the Midwest can expect a cooling trend into the middle of next week, as the trough advances east.  In many cases, the forecast includes temperatures that are much closer to early June averages as opposed to the hotter-than-normal temperatures many have been experiencing.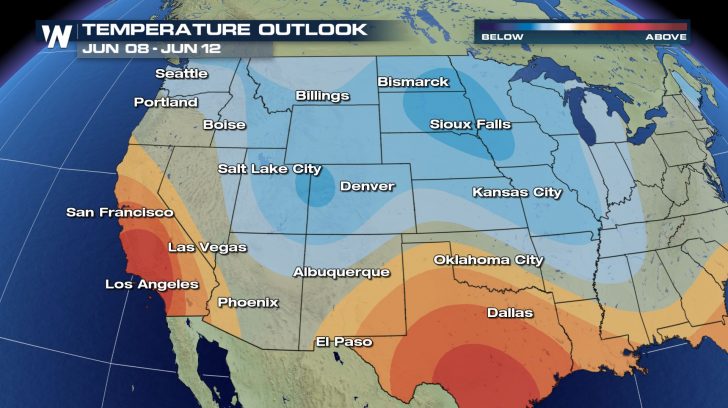 If you're curious about your city's extended forecast, be sure to check out more information
HERE
.