Thanksgiving is here and we have the forecast covered from coast to coast. Here is what you can expect across the Nation for Thanksgiving. On a national perspective, there will be a cold front exiting the Northeastern U.S. where showers should linger through the day, while a few strong storms could impact the southeast during the day along the southern flank of the front.  A weaker variety storm will affect the Rockies without the highest of water content, so just a few mountain snow showers are possible.  A stationary front will bring a chance for severe storms down along the Gulf Coast of Texas and Louisiana, especially for late Thursday and early Friday.
THANKSGIVING FORECAST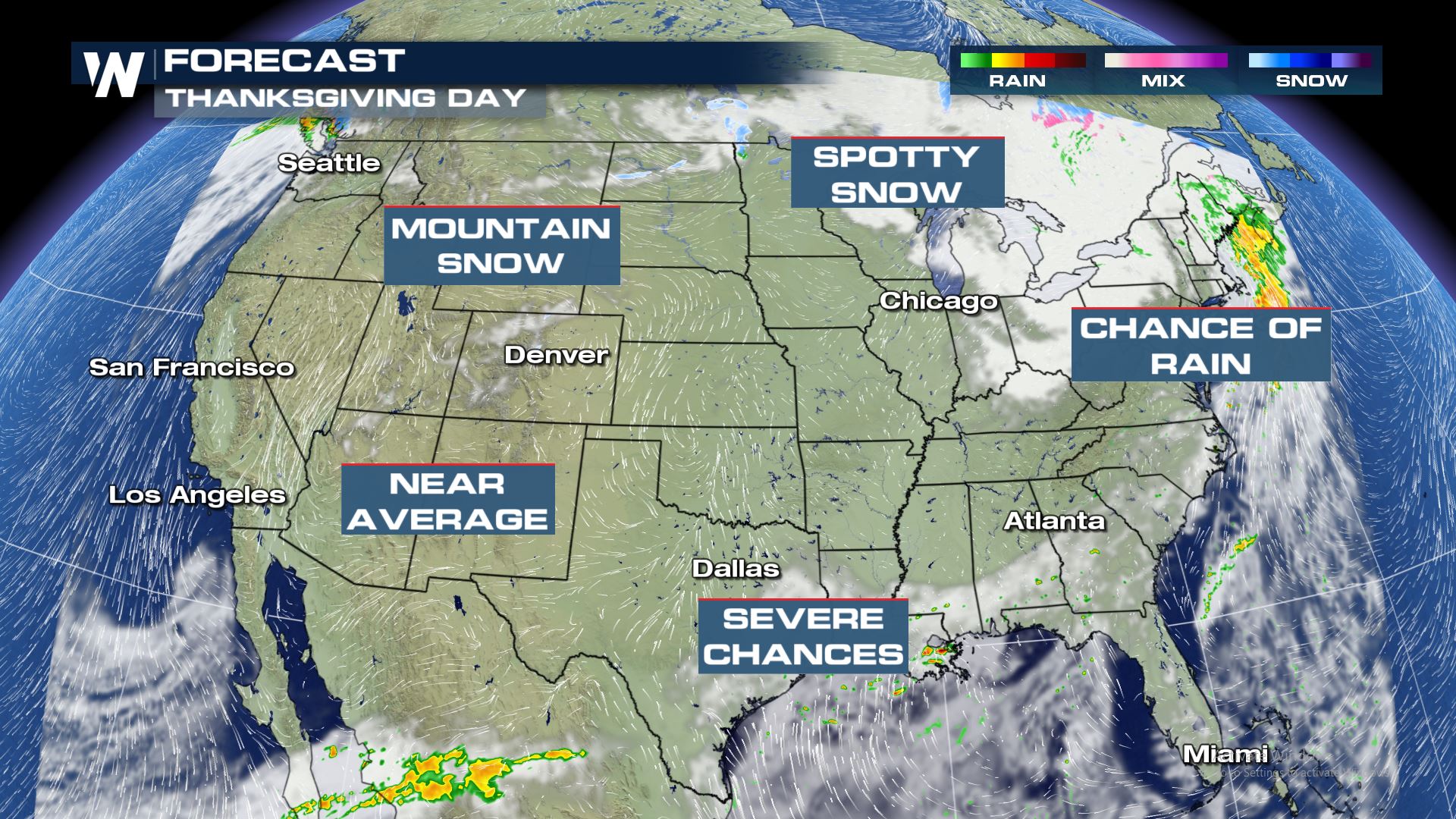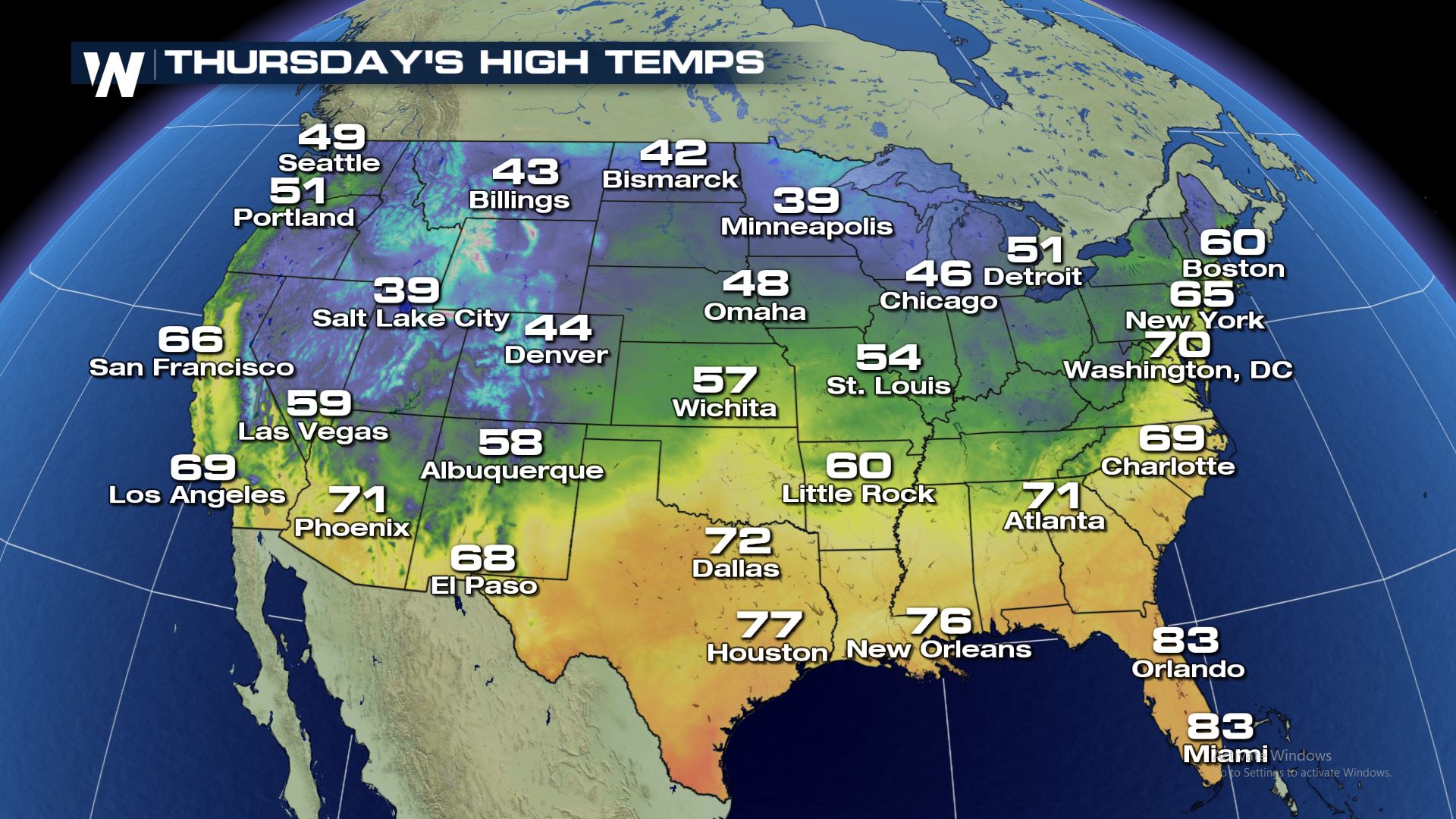 Temperature wise, cooler air will be moving into the Northeast but should rather seasonal.  The Southern Half of the nation should find mild to warm Thanksgiving temperatures while a mild to cool day should arrive for the Midwest/Great Lakes.  A cool to chilly holiday is likely for the Northern Plains and Upper Midwest while the Northwestern U.S. should be cool as well.  Where snow is to fall over the Rockies, chilly to cold air will drop in to the Intermountain West.  Even those areas where the cold air will be in place, quite a bit of sun should make it feel a little nicer over a vast majority of the country.
CITY FORECASTS
Here is a look at some city forecasts for Thanksgiving and Black Friday.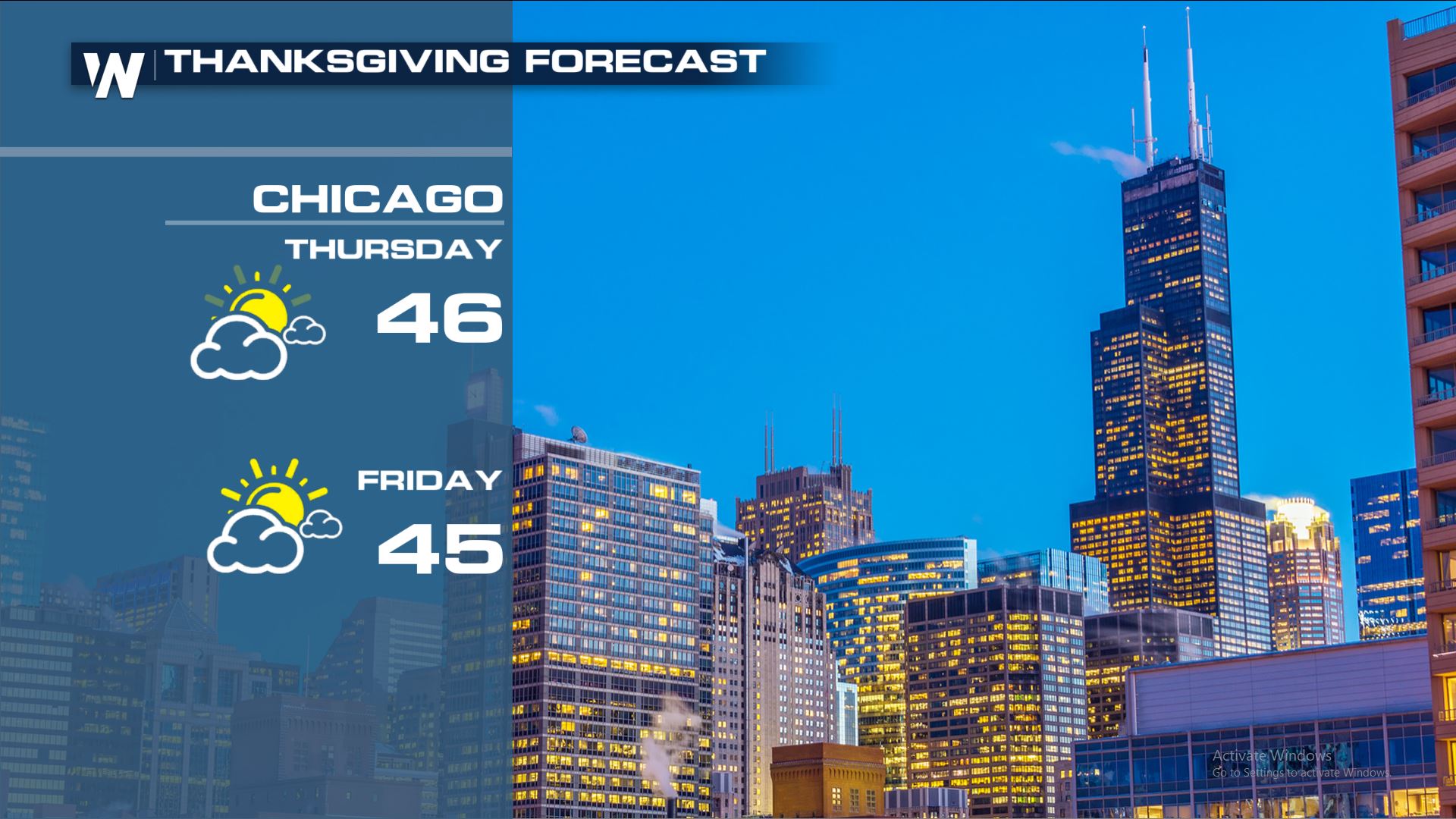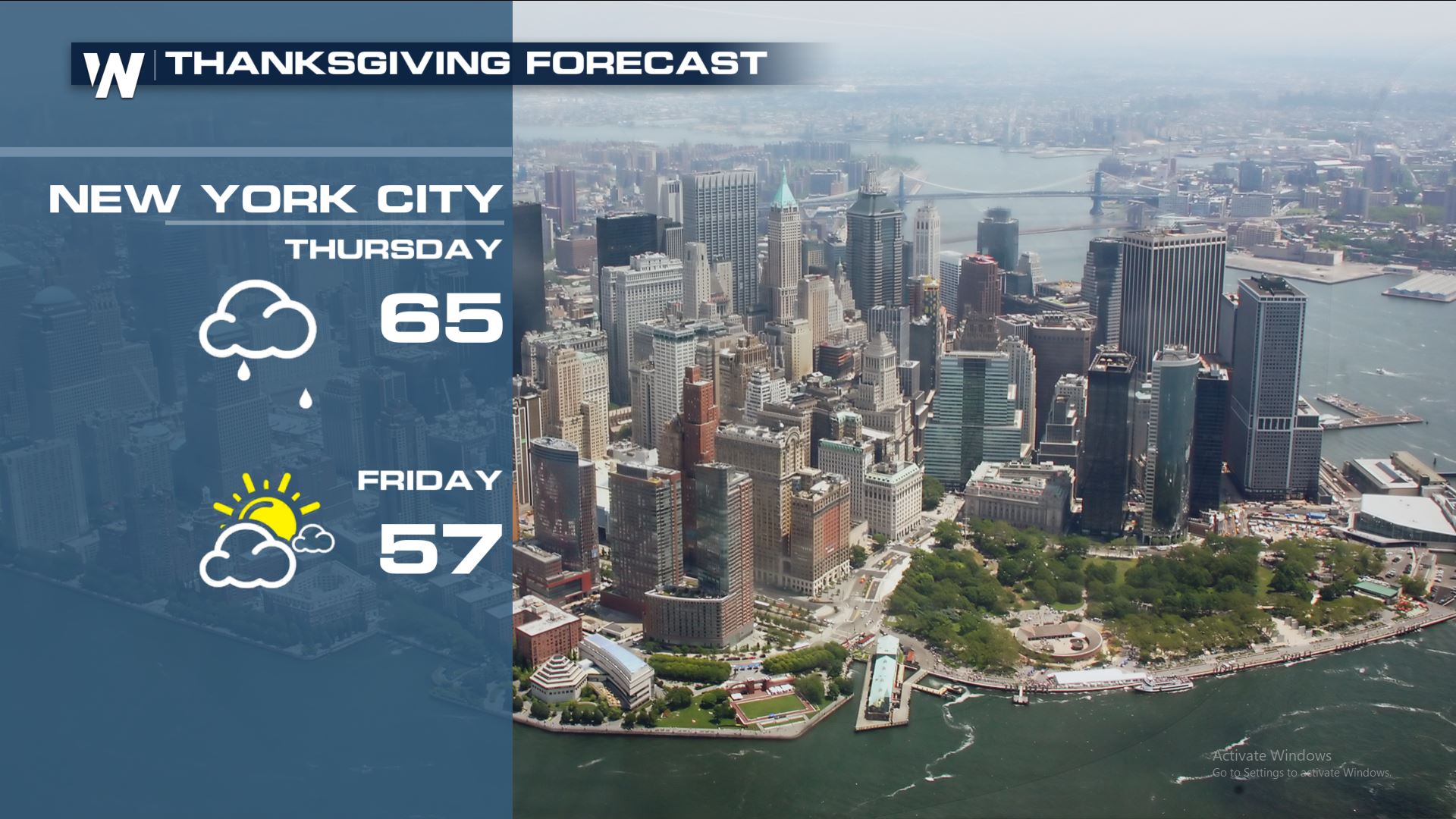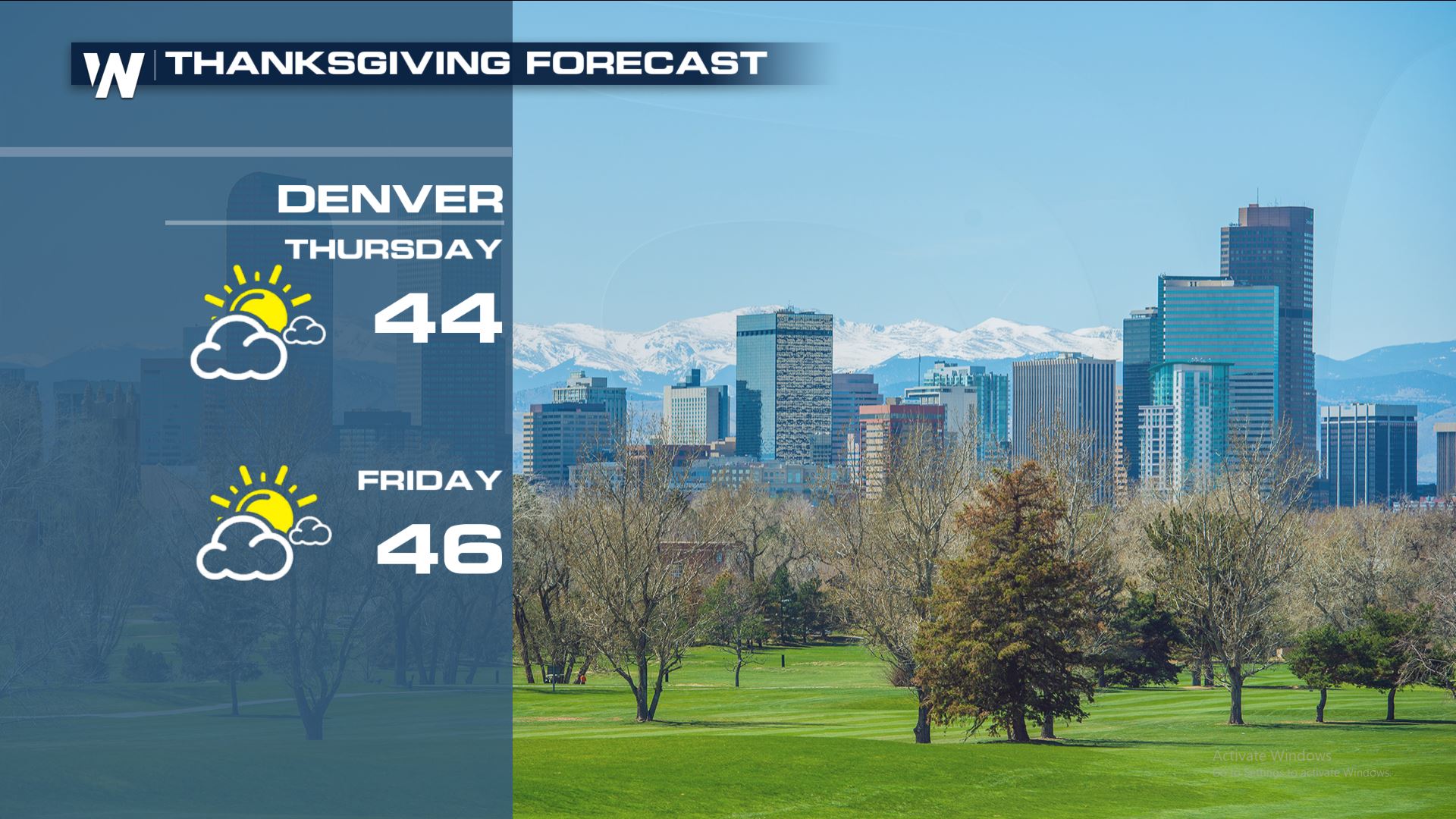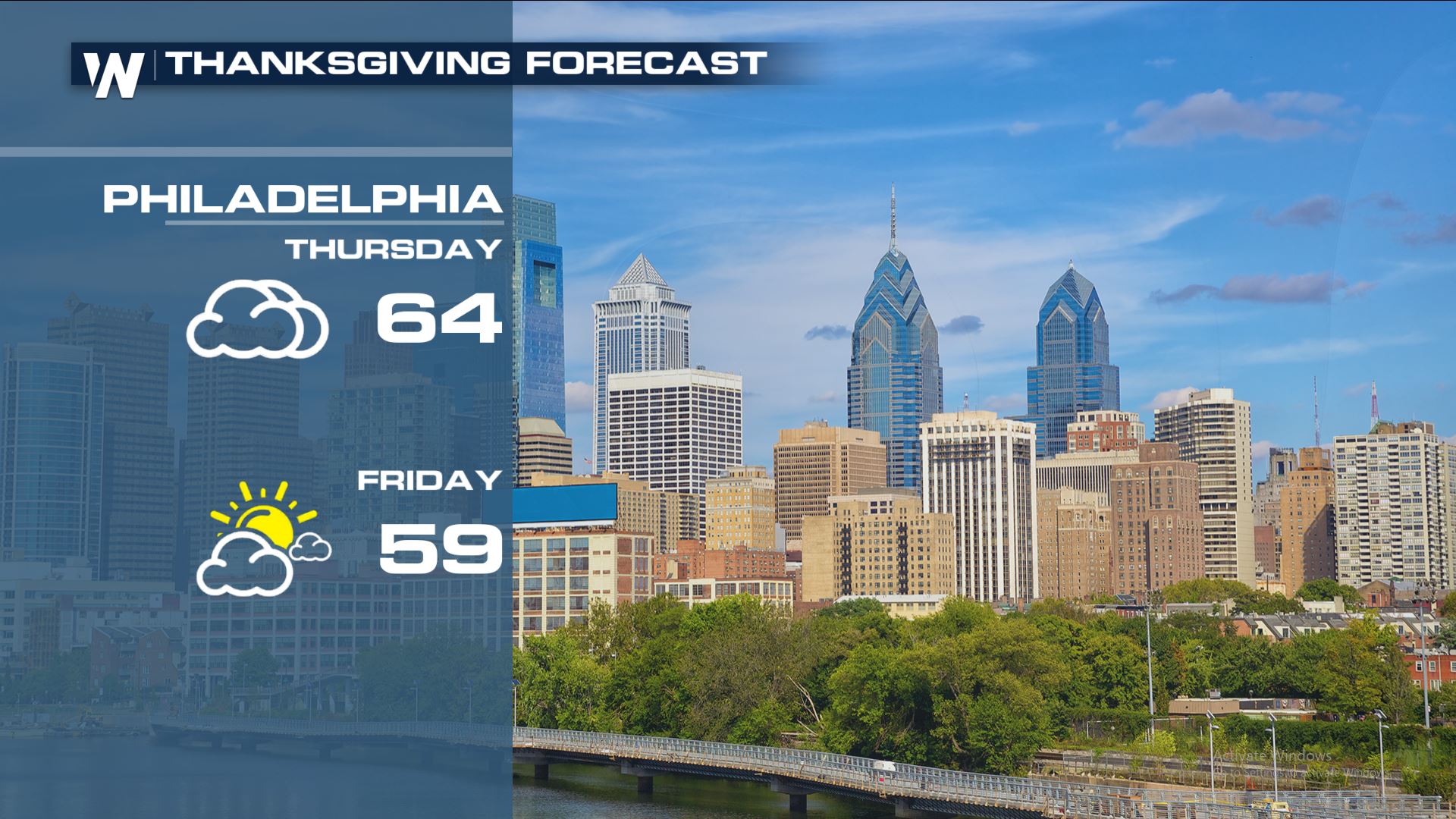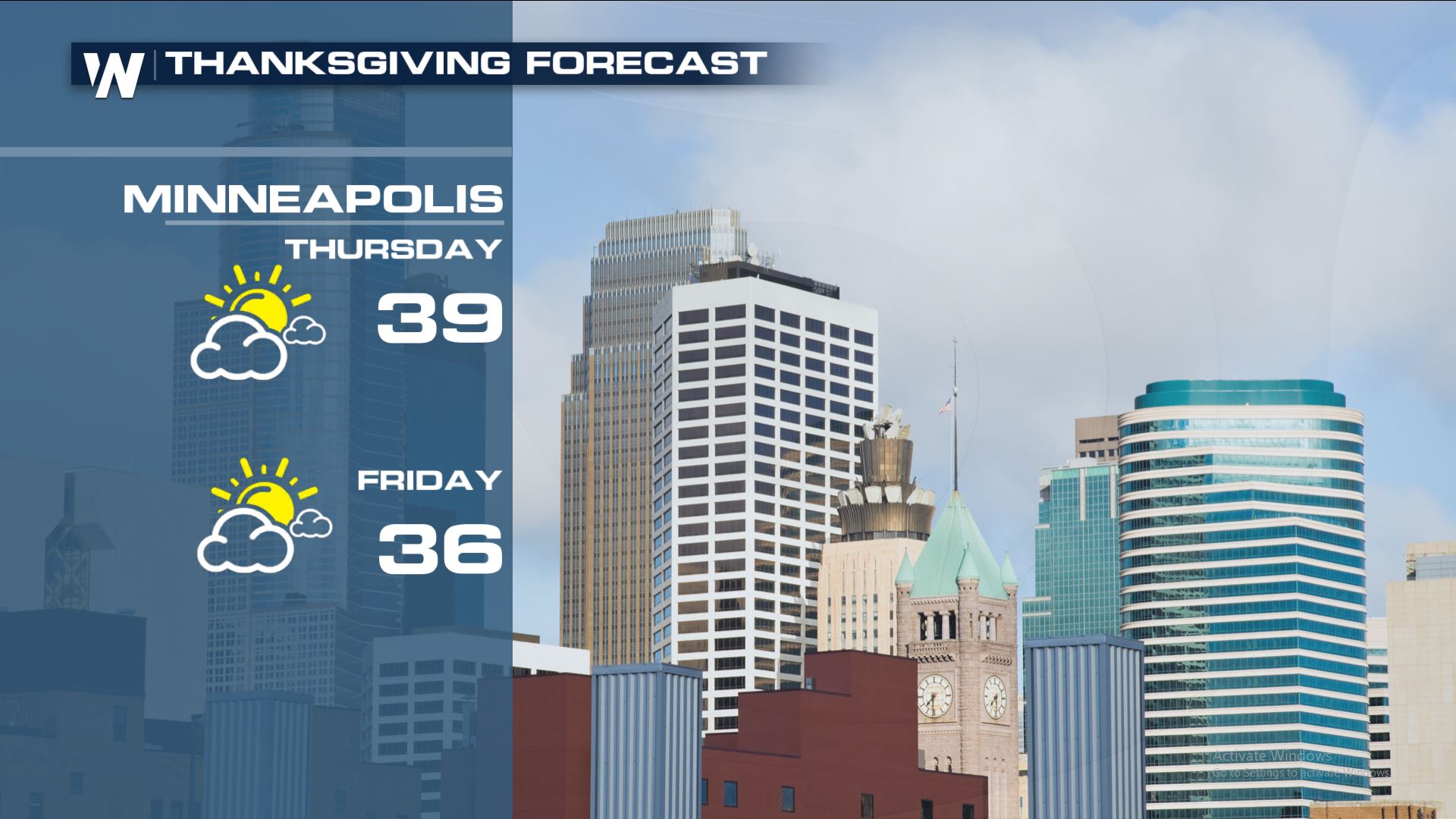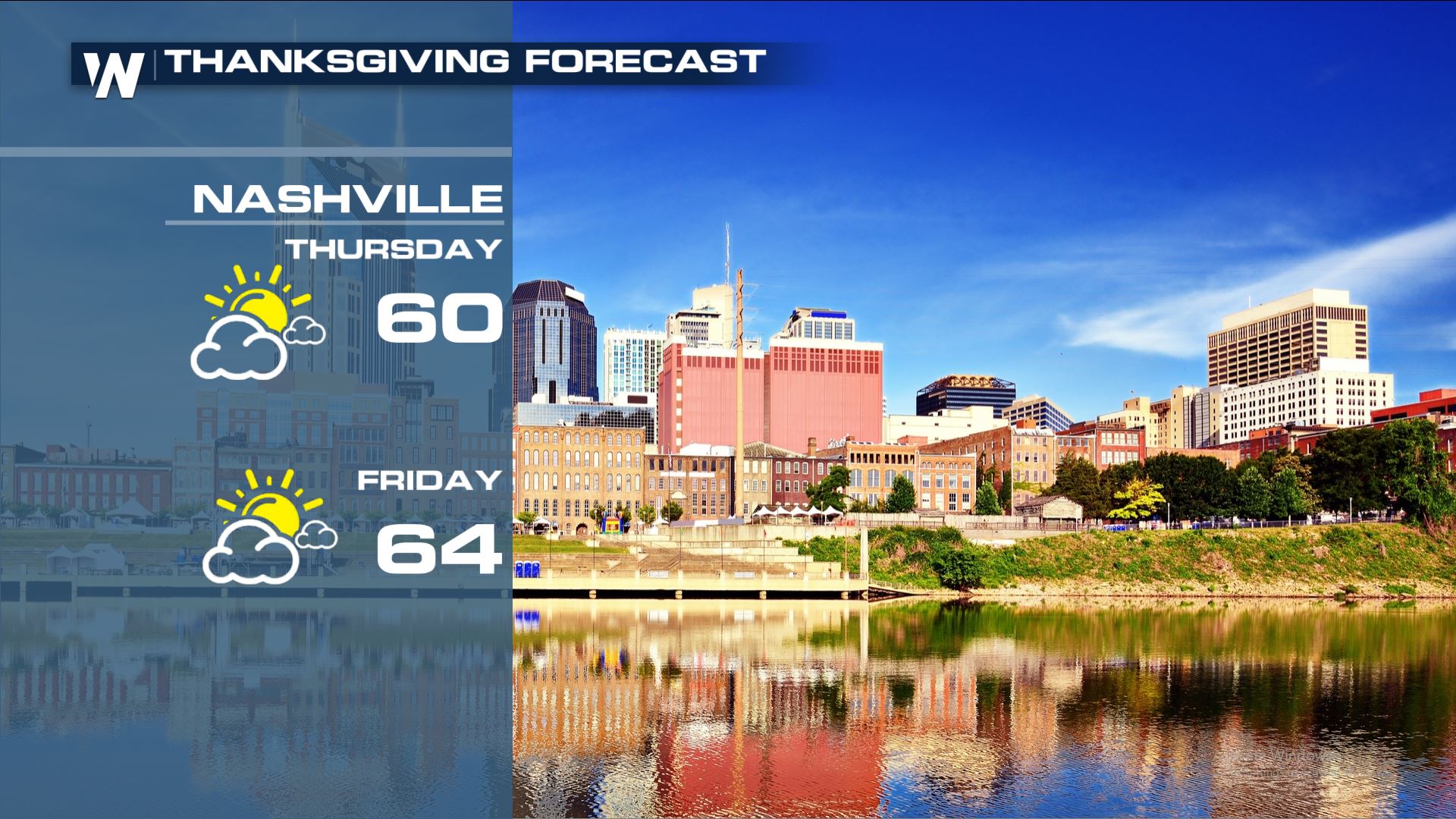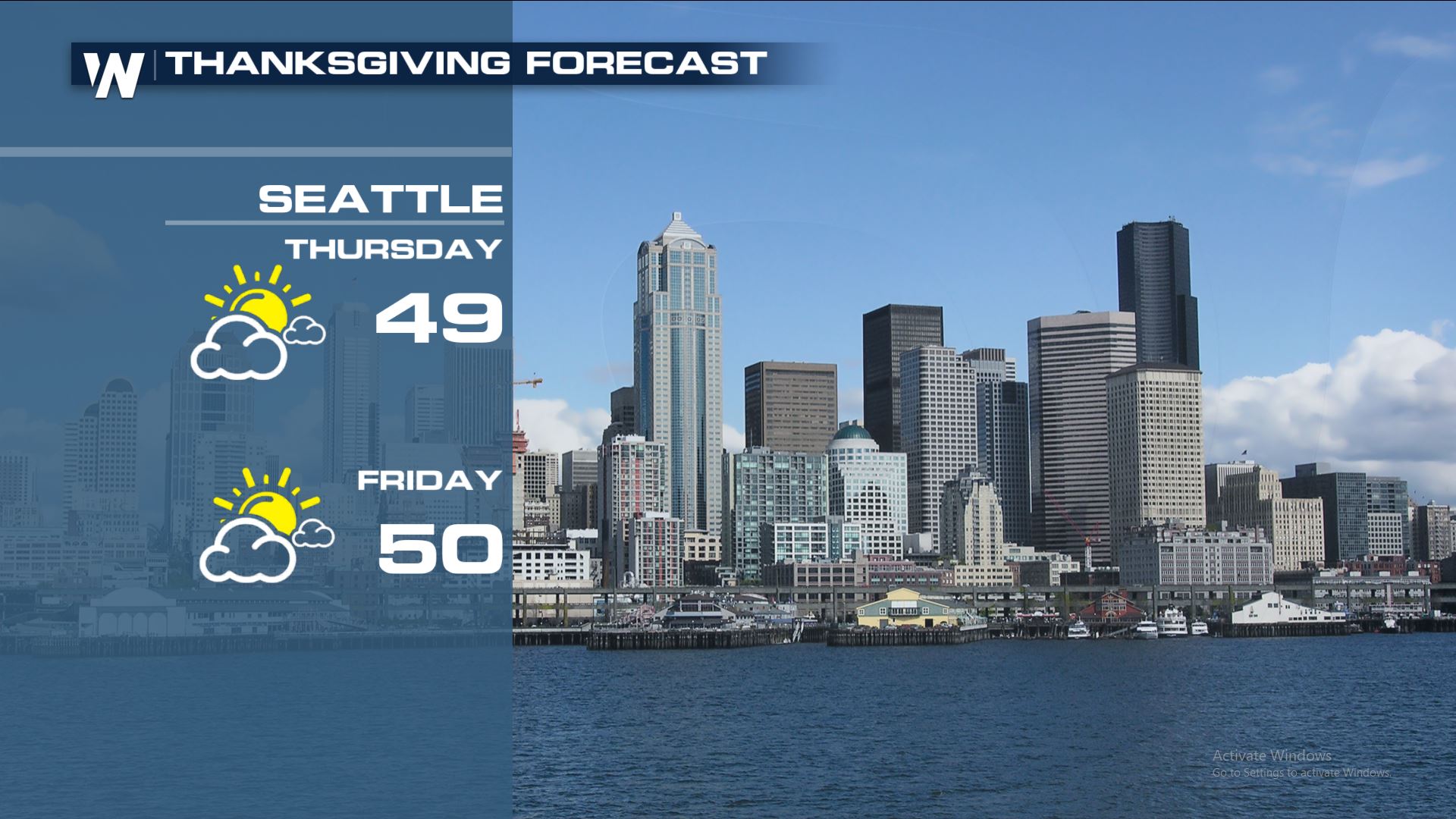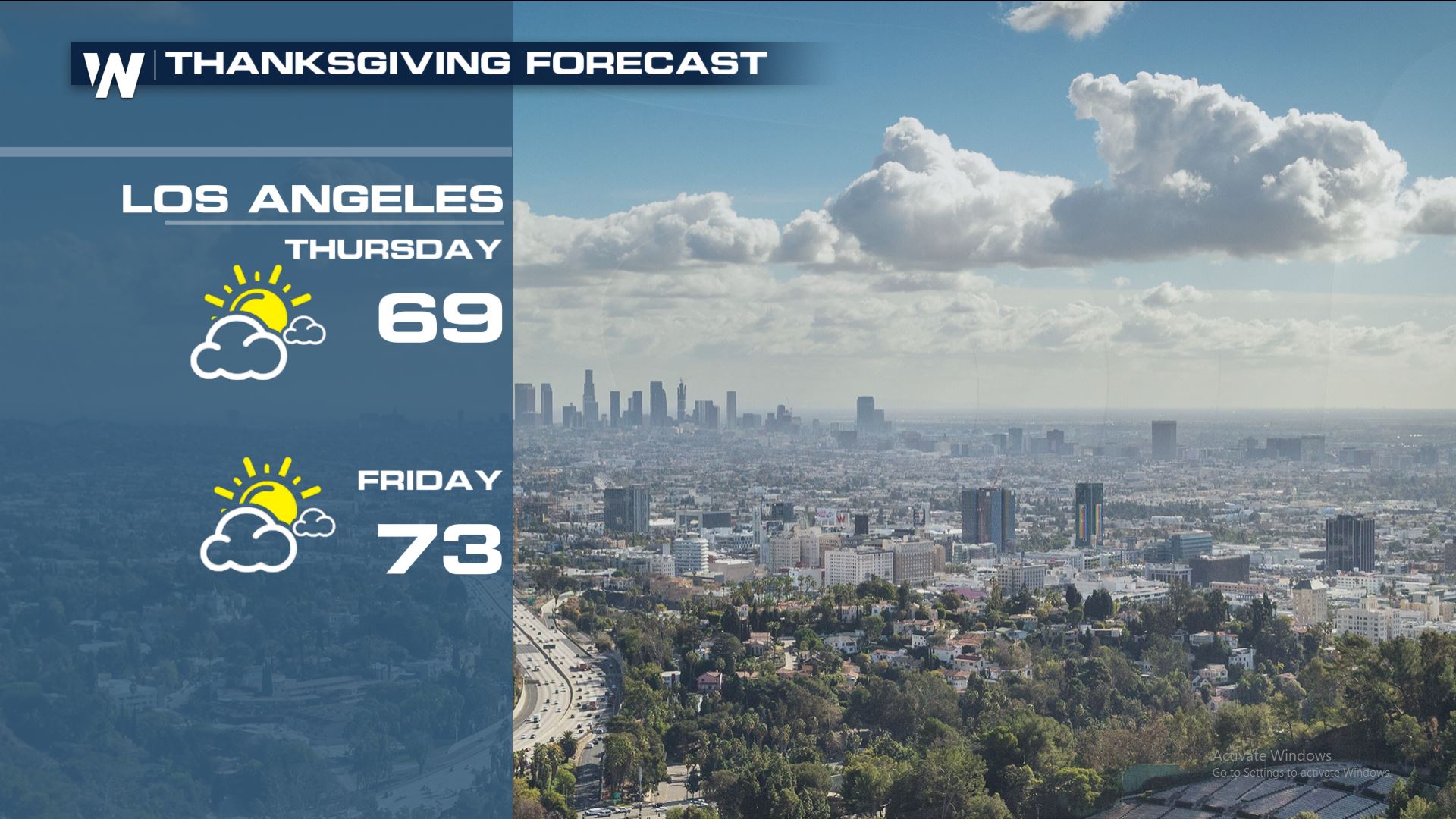 From all of us here at WeatherNation, we wish you and your family a Happy Thanksgiving!