Record-cold temperatures are expected overnight Friday into Saturday as far south as the I-20 corridor!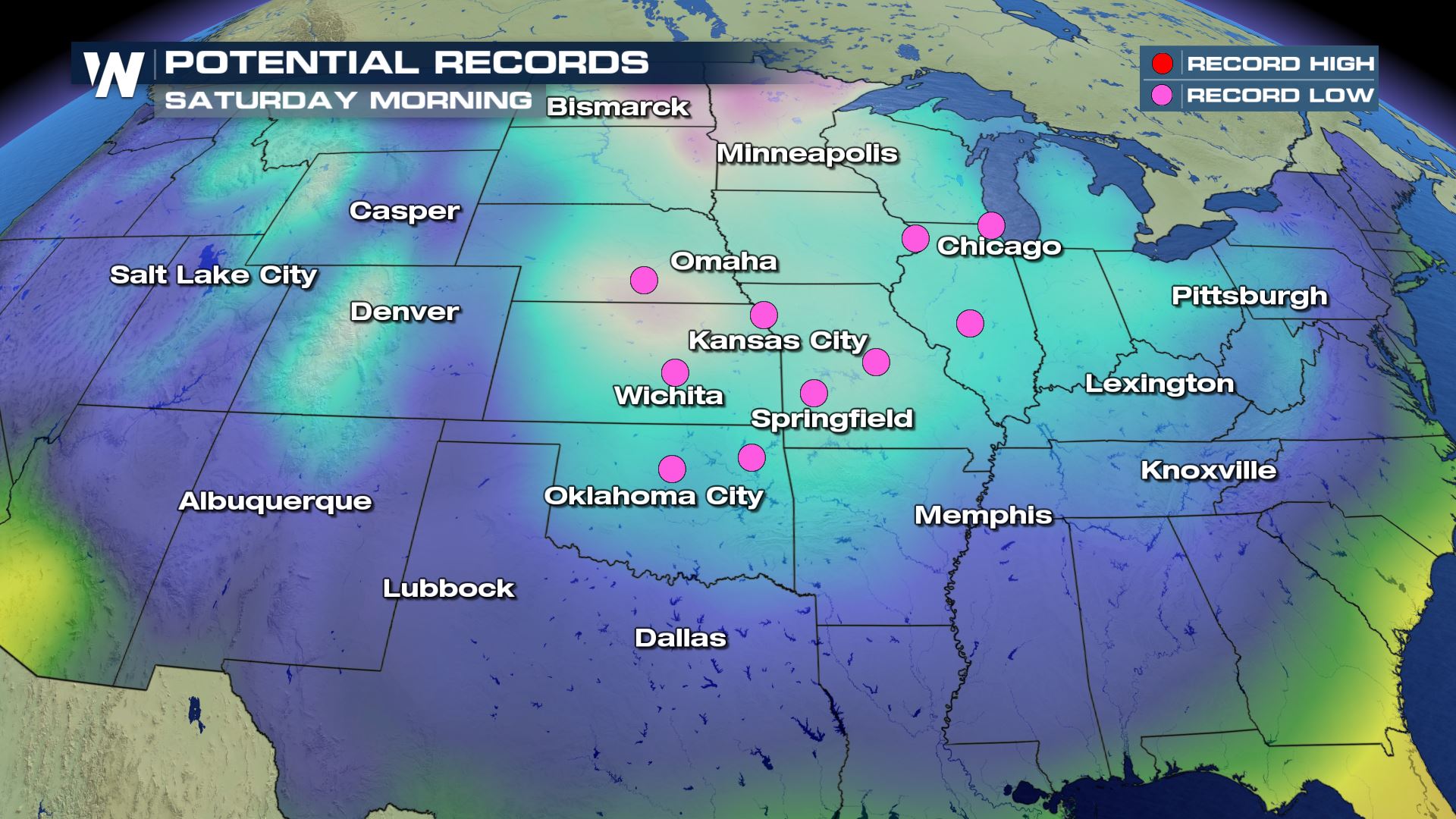 Temperatures will fall into the 10's for places such as Tulsa and Springfield!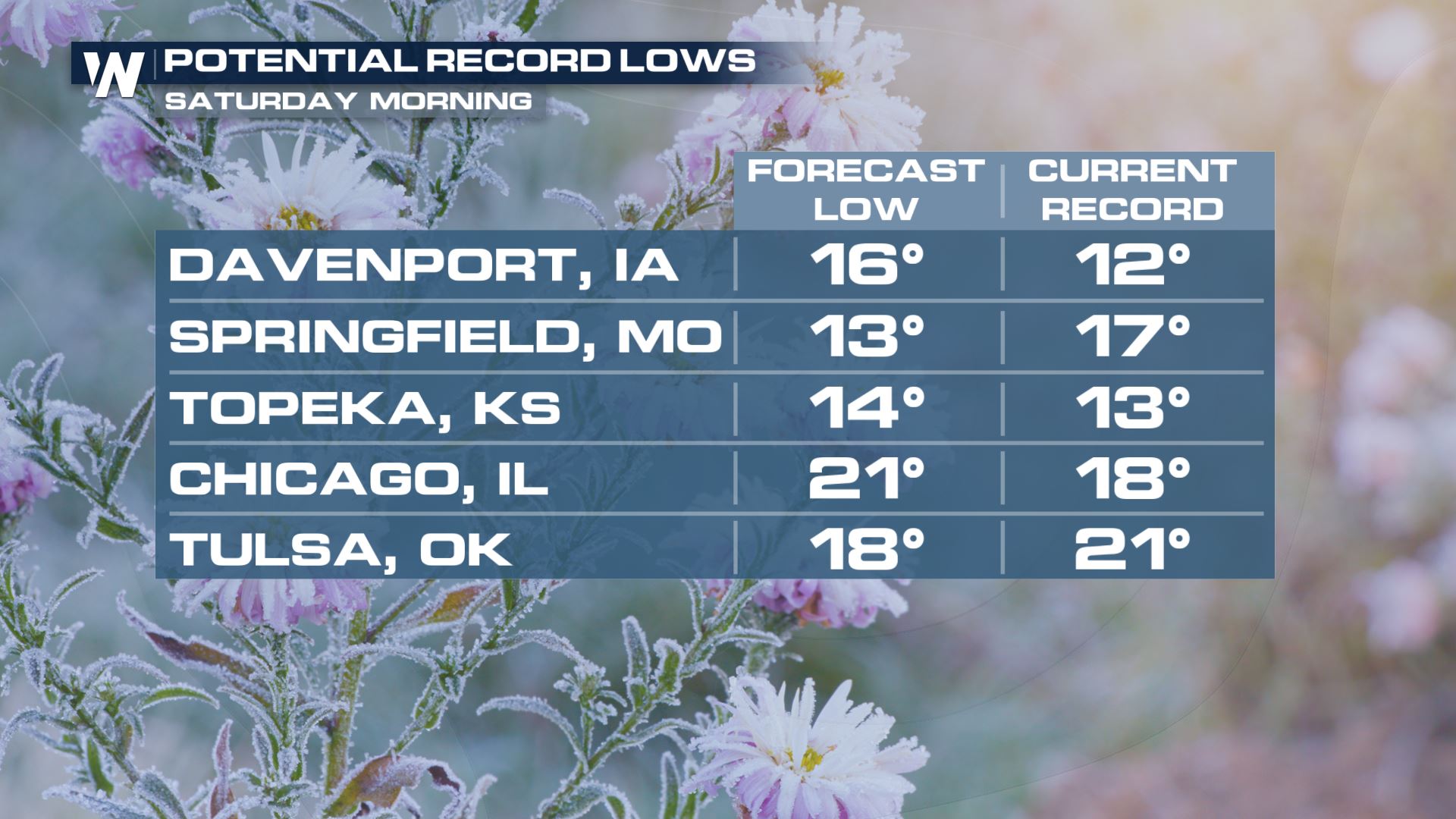 The cold will settle into the South on Saturday morning, then head for the Southeast by Sunday morning.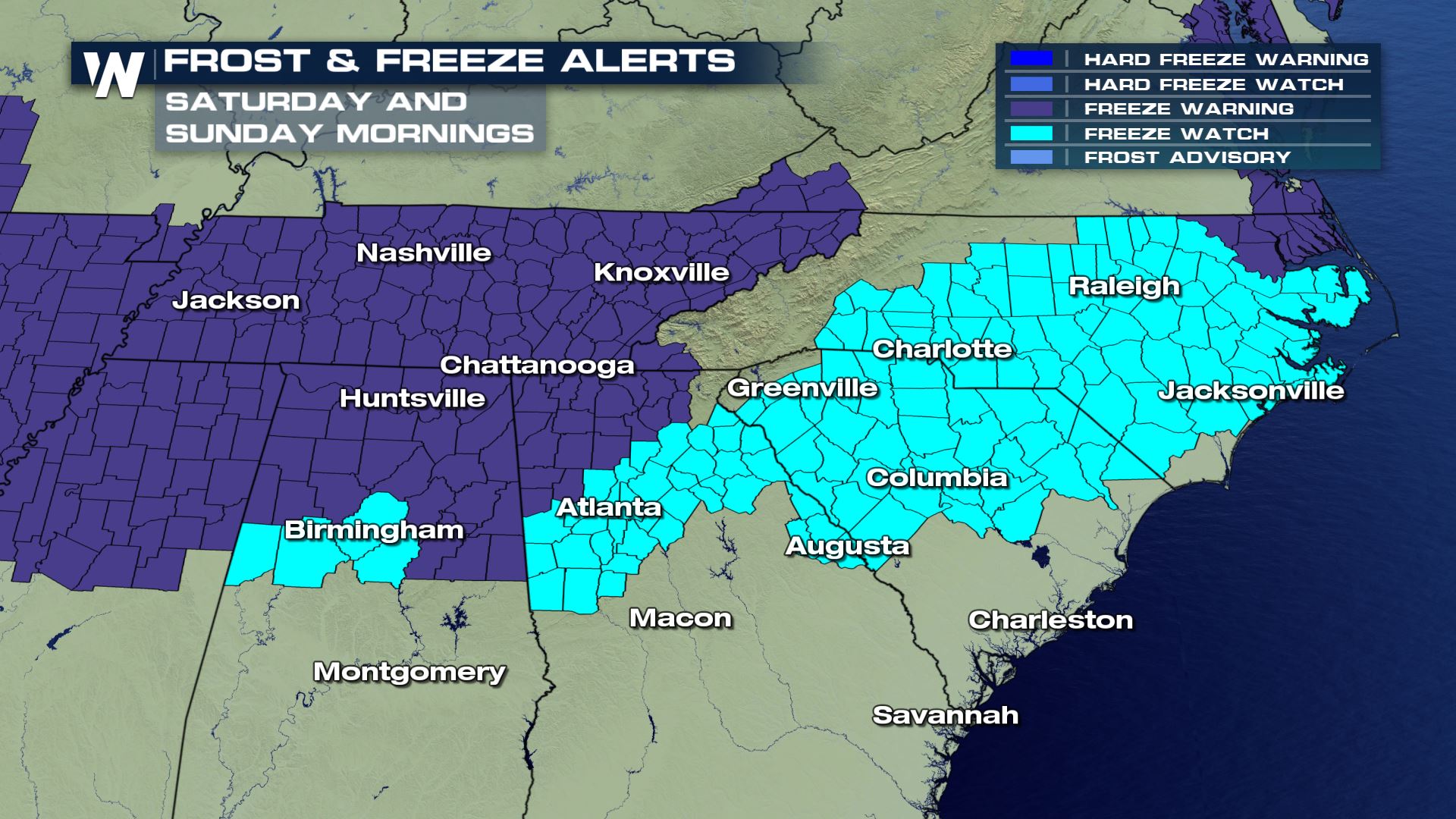 The coldest morning here will be on Sunday as the clouds will be clearer and air more calm, allowing for the temperatures to sink more easily.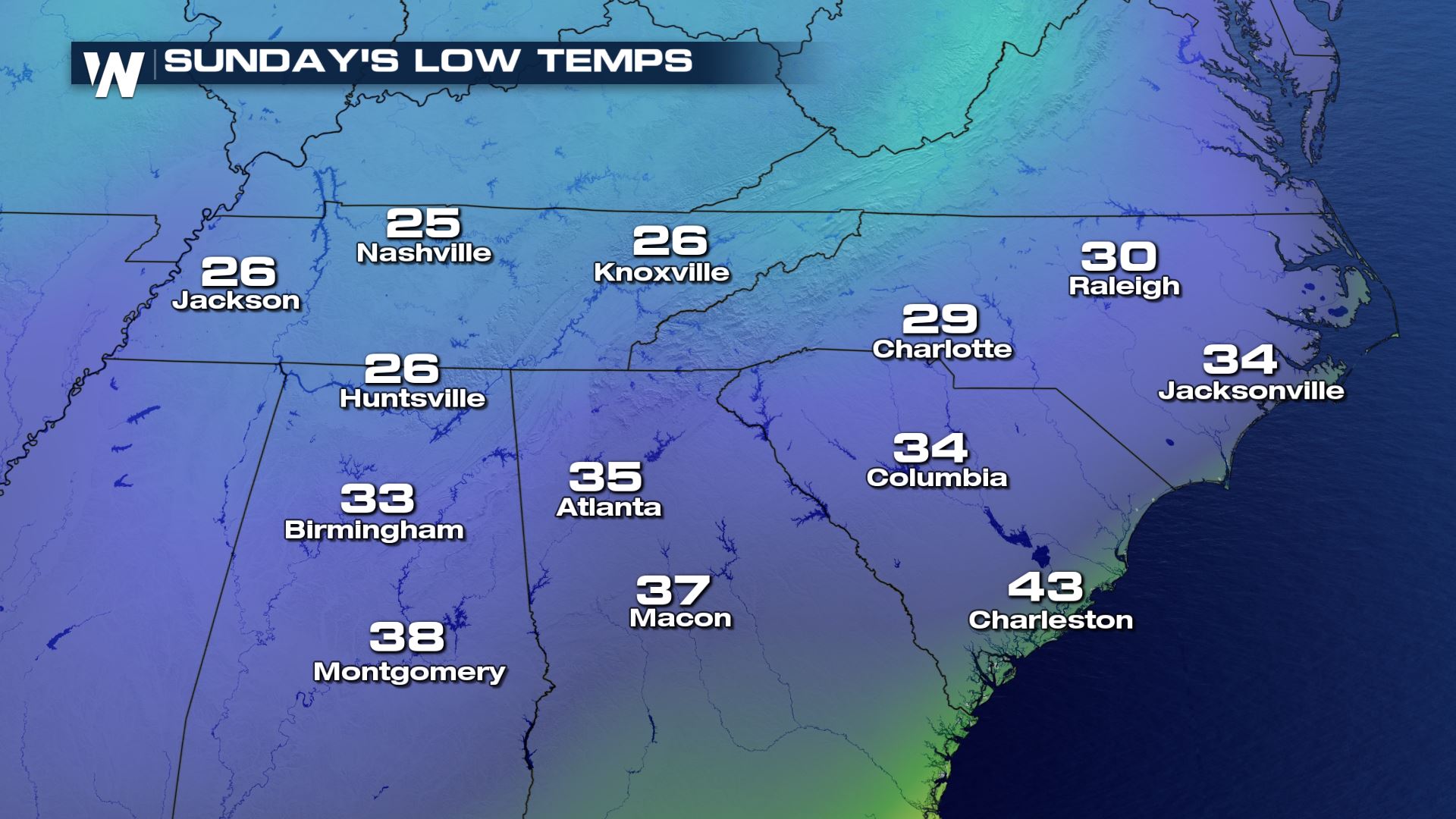 The colder-than-average weather conditions will persist through much of next week for the eastern U.S.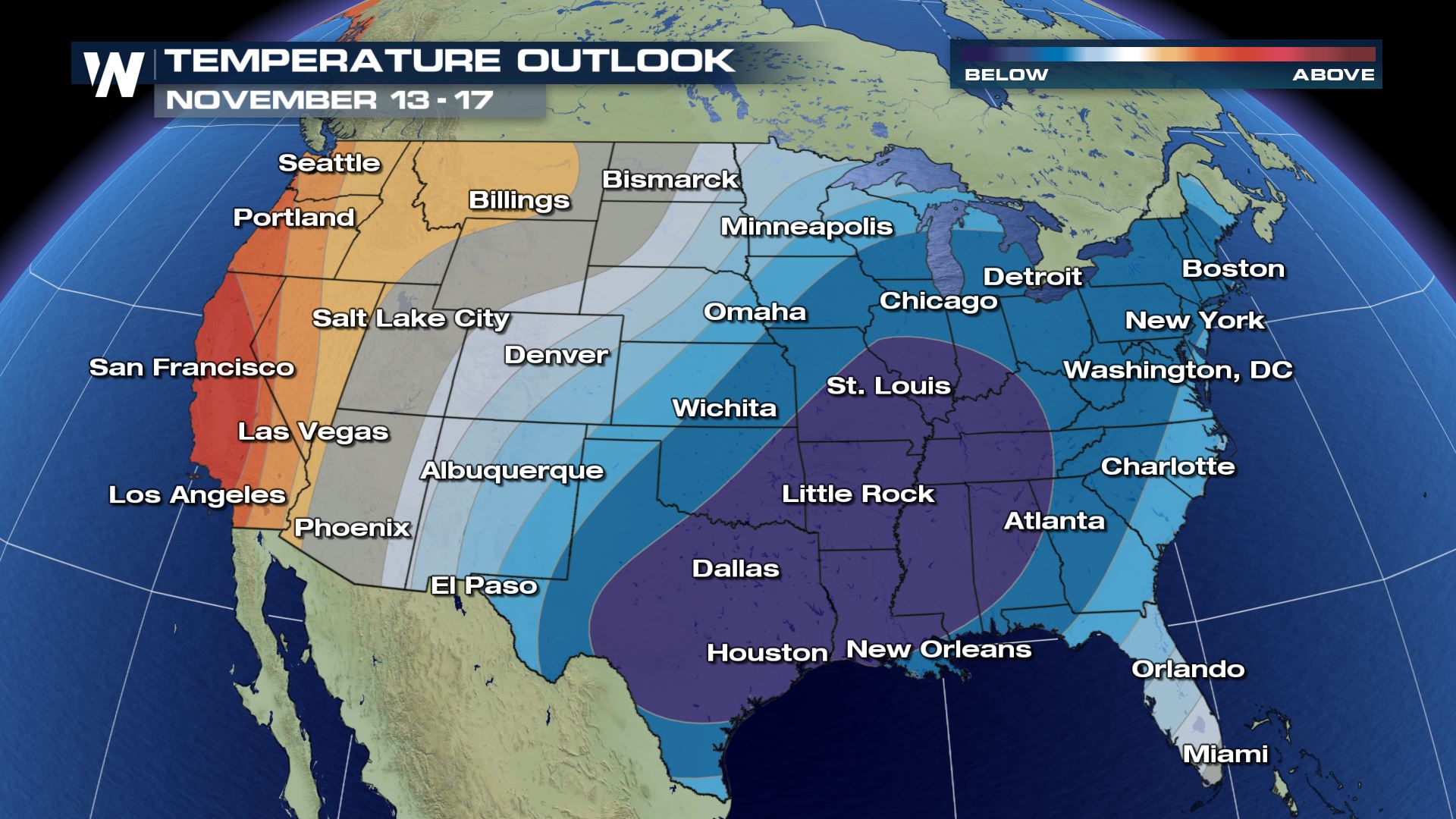 Meanwhile in the western U.S. it'll remain warm and dry, unfavorable weather for relief from the California wildfires. For WeatherNation, Meteorologist Steve Glazier