A storm system moving through the Northern and High Plains will produced severe weather Friday, and will continue this weekend. A slight risk (a 2 out of 5 on the severe threat scale) is in place for severe weather risks Saturday and Sunday.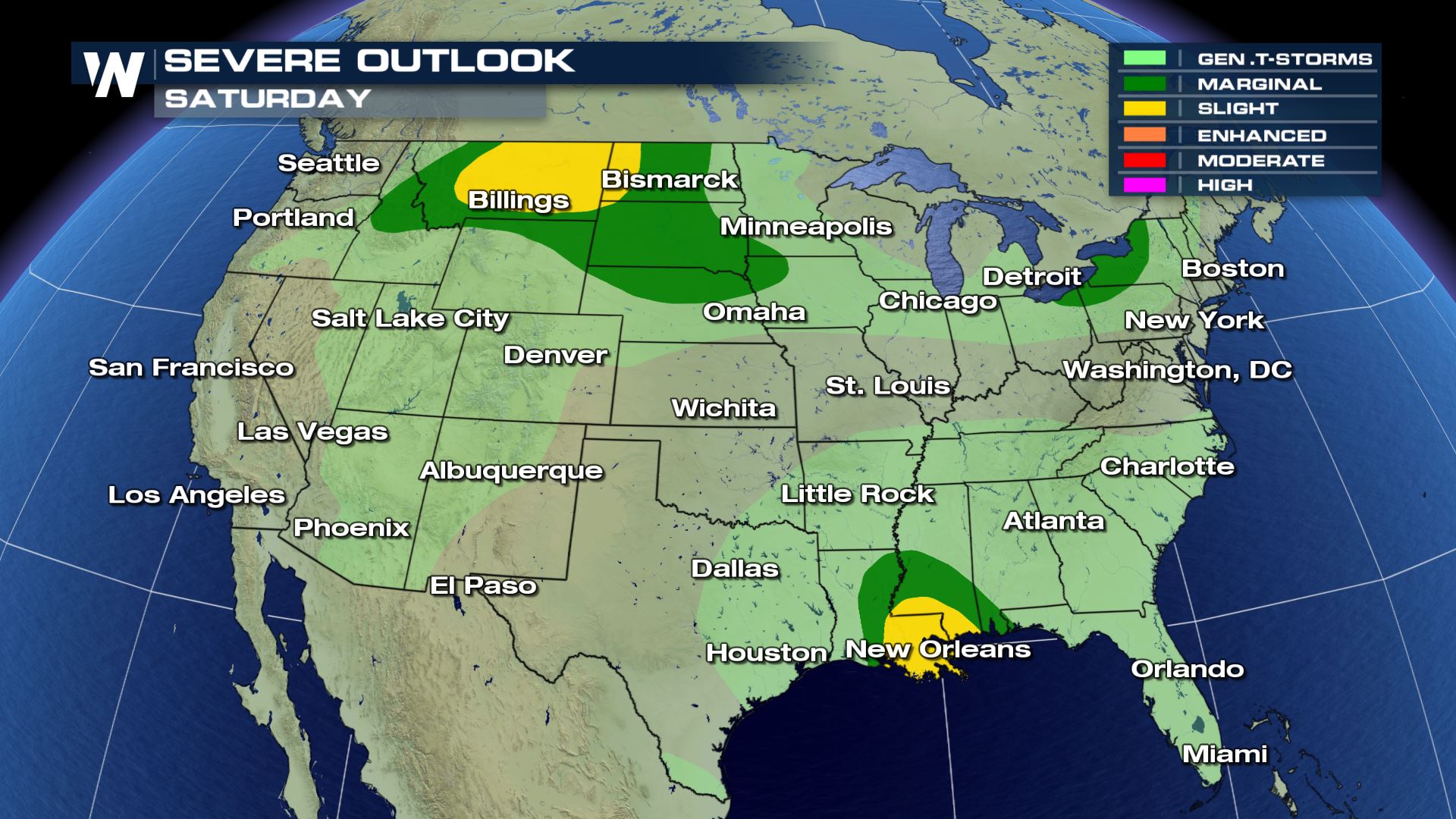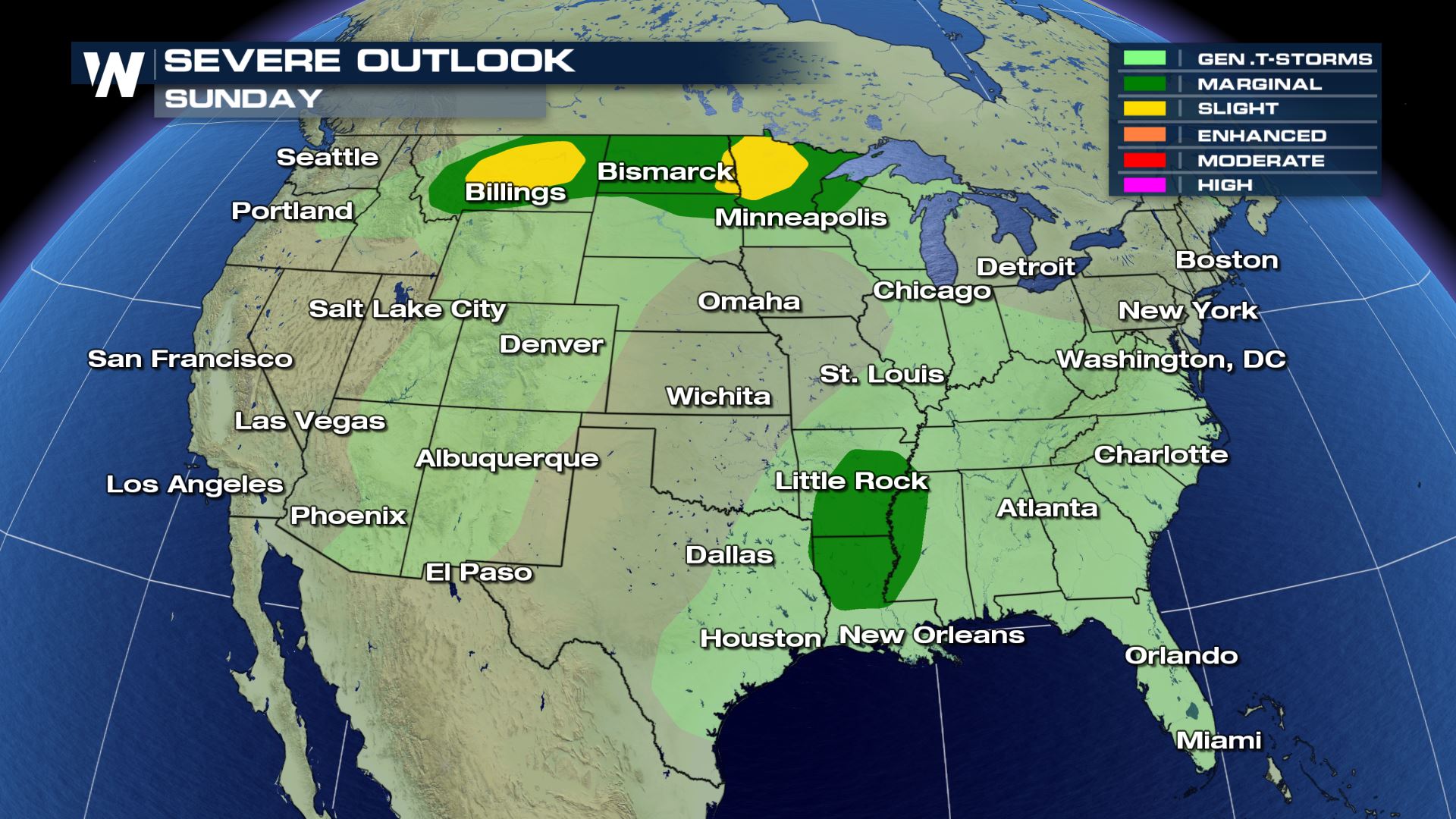 NORTHERN U.S.
Strong wind gusts are the biggest concern throughout the day. A few storms may produce large hail, with the tornado risk low.
GULF COAST
The threat for severe storms exists for the Gulf Coast region as the effects of Tropical Storm Barry linger through the weekend. It is common for tropical systems to spawn quick, small tornadoes as bands of rain spin around the storm system. Expect the threat of tornadoes and localized damaging winds for parts of Louisiana, Mississippi, and Arkansas especially both weekend days.
Latest on BARRY click here
To understand what the severe weather threat risk is, you need to understand terminology.
Understand breakdown of the Storm Prediction Center threat scale.
https://www.facebook.com/watch/?v=2108223926064990