A powerful "bomb cyclone" is lashing California with tropical-storm-force winds and unleashing a fire hose of moisture known as an "Atmospheric River" on the state. A STATE OF EMERGENCY has been declared in California as a result of the storm and emergency operations centers are running at their highest levels. A bomb cyclone is when a storm drops 24mb of pressure in 24 hours - this storm officially did so over the Pacific Ocean through the past day. An Atmospheric River is a concentrated plume of moisture that moves around an area of low pressure and can result in torrential rainfall, snow, and wind. The coastline has taken the brunt of the storm, with multiple piers crashing into the ocean as a result of strong winds causing large waves and swells. https://twitter.com/WeatherNation/status/1611111614089936898
Rain
Widespread flood alerts remain in effect through Friday morning. Please do not drive through flooded roadways! In addition, burn scar areas are at risk for debris flows, assess your risk and please have multiple ways to get alerts. Evacuations are in place around recent burn scars and along the coastline due to the risk of mudslides. The city of San Francisco is asking people to NOT call 911 unless it is an absolute emergency. They anticipate this storm system to have multiple threats and the need to respond. If you need to report a flood issue, call 311. Additional rainfall totals will be in the range of 1-2" through Friday morning.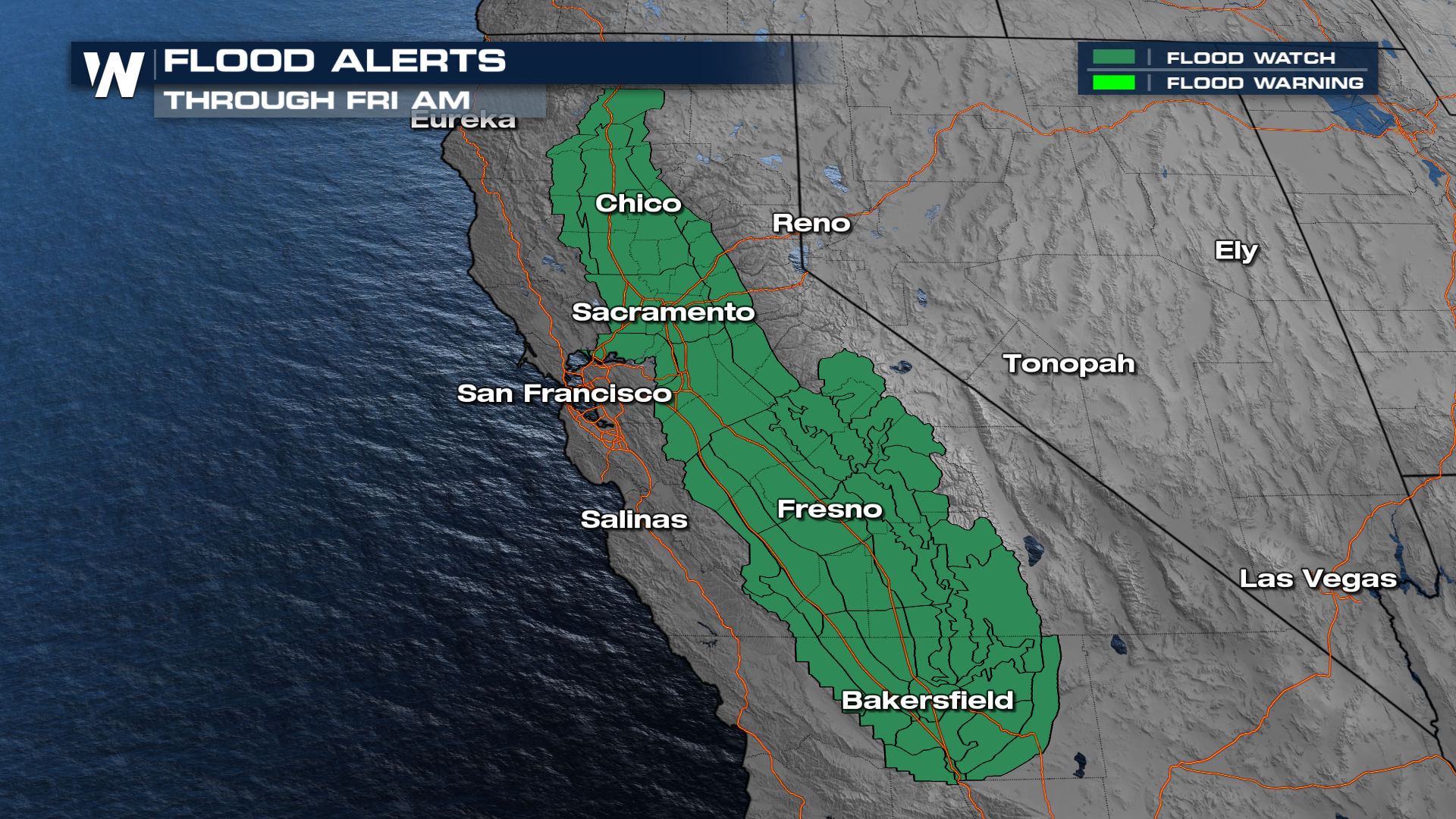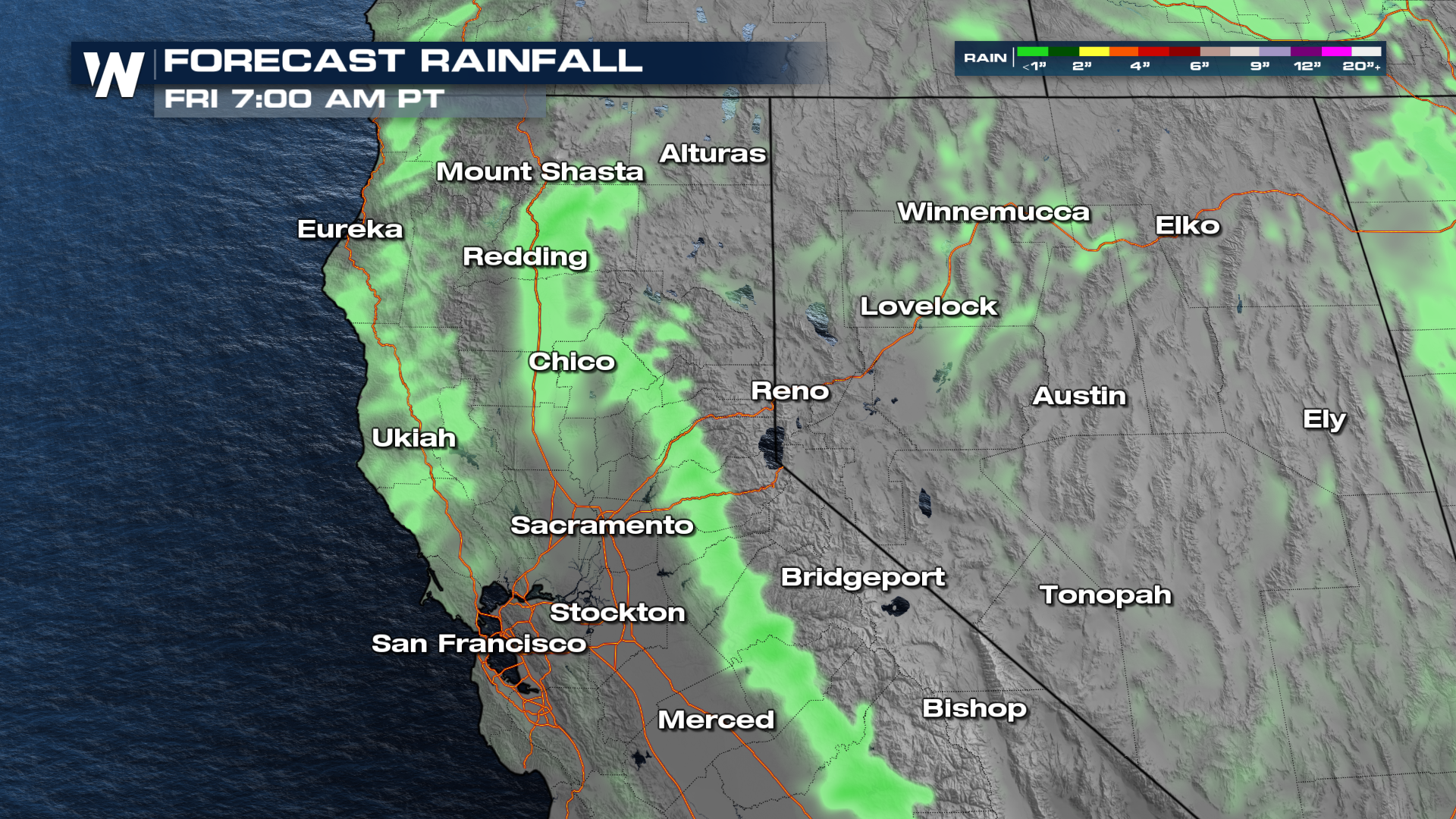 Snowfall
In addition to flood alerts, the National Weather Service office has issued Winter Storm Warnings through Friday morning as storm totals will be likely of up to 4 feet possible with wind gusts as high as 60 mph, although the worst of the wind is now behind us. Additionally, avalanche warnings are in effect for the Sierras as heavy snow will compound the risk of weak slopes.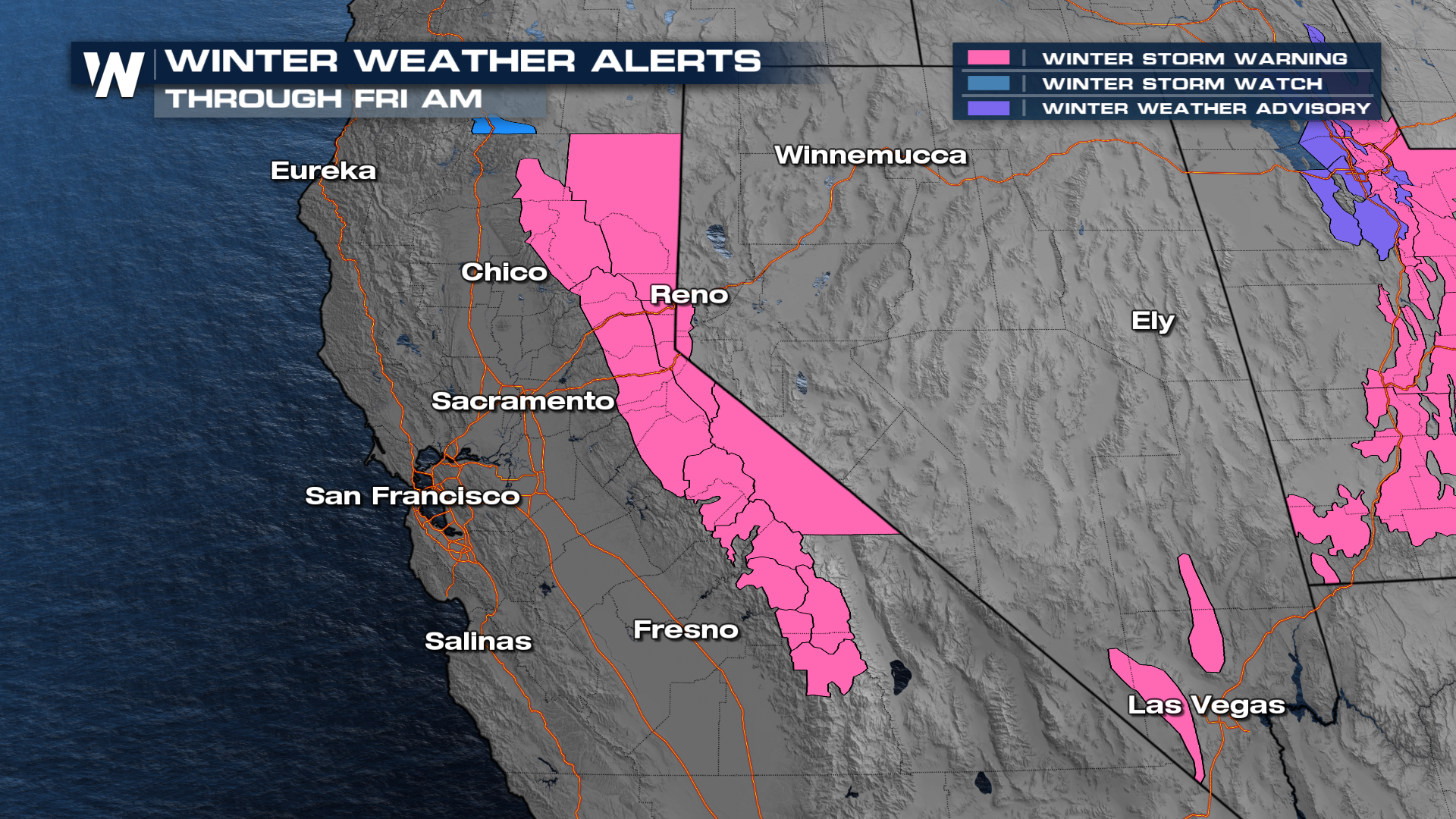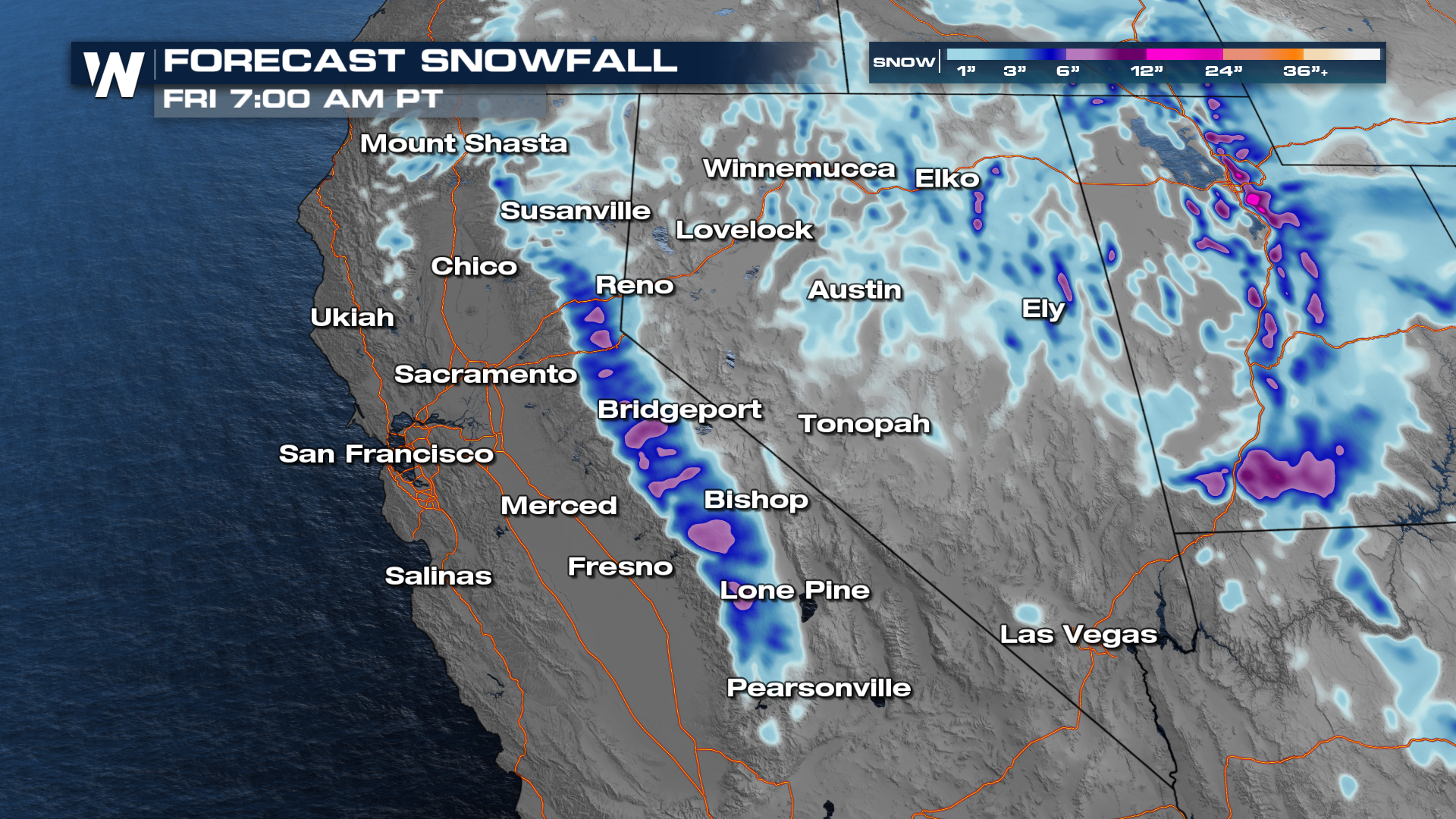 We will finally see the rain and snow showers gradually taper off overnight but lingering effects from the heavy precipitation are still possible. Use extra caution on the roads and watch for ponding of water or debris. Rivers, creeks and streams will be running very high as water continues to drain. Tune in to the Western Regional forecast at :50 past the hour, or catch it on demand anytime via the WeatherNation app!