Multiple local media outlets have reported a third person has died as a result from their injuries from a lightning strike Thursday. Local media say it was a man in his late 20's that passed away later Friday. This is in addition to a couple in their late 70's from Wisconsin, who were visiting D.C. on a wedding anniversary, who also did not make it after the severe storm. The deaths occurred while severe thunderstorm warnings were in place and severe storms were moving across the area.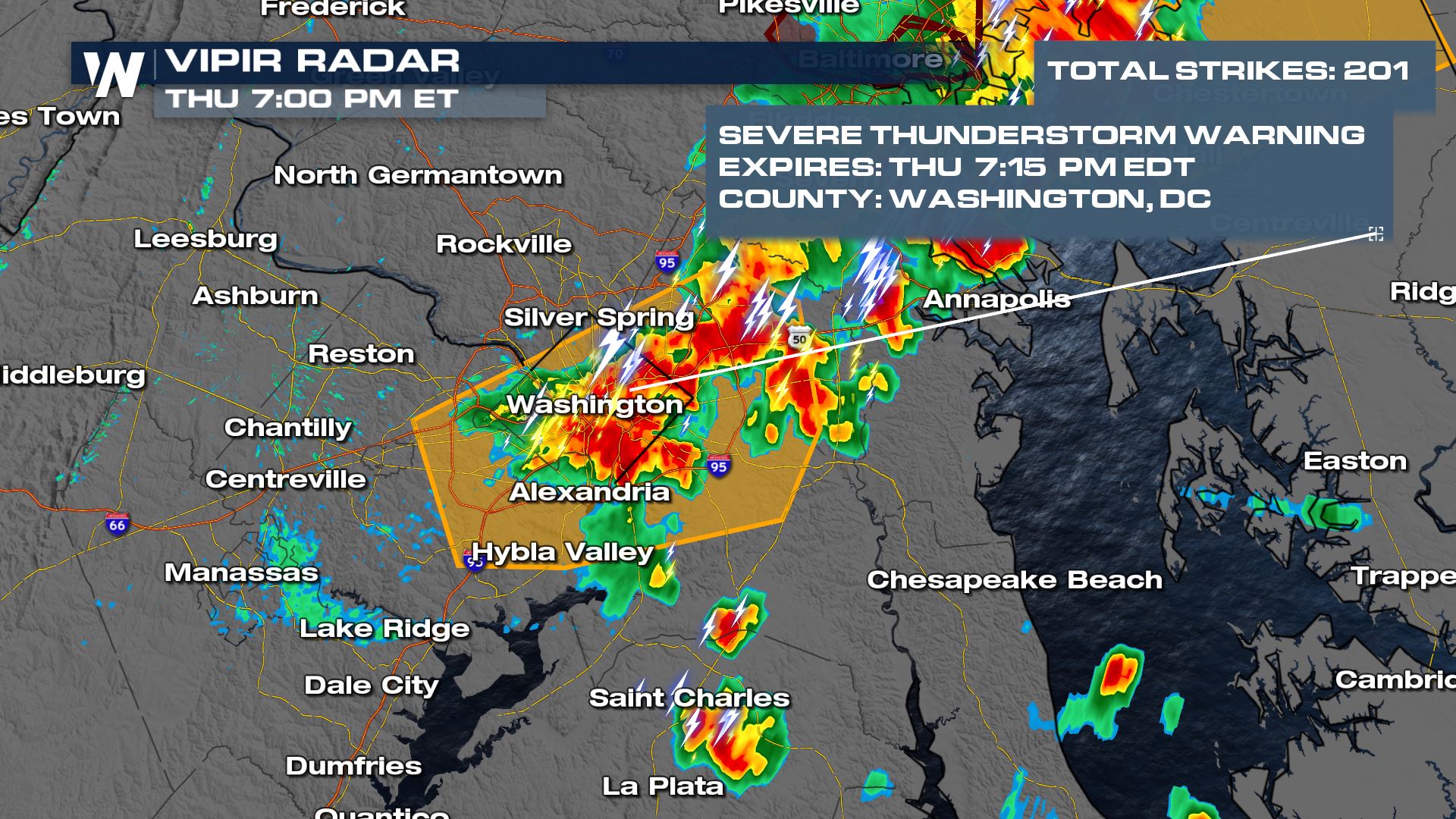 According to D.C. Fire and EMS, the lightning strike occurred in Lafayette Park near the White House. First responders arrived on the scene and immediately began treating the patients and then transported all four to a nearby hospital. https://twitter.com/dcfireems/status/1555340448243253248 The lightning strike happened at 6:52 p.m. EDT Thursday, but the National Weather Service issued a Severe Thunderstorm Warning for the area at 6:28 p.m. saying a severe storm capable of bringing 60 mph wind and 1" hail would be likely through 7:15 p.m. https://twitter.com/NWS_BaltWash/status/1555319823147474944 On average, about 20 to 25 people die each year from lightning. In recent years, the number of lightning deaths has come down from about 40-50 per year, due to increased knowledge and safety campaigns. The deadliest lightning months, to no surprise, are the summer months. July leads the calendar for the most amount of lightning fatalities.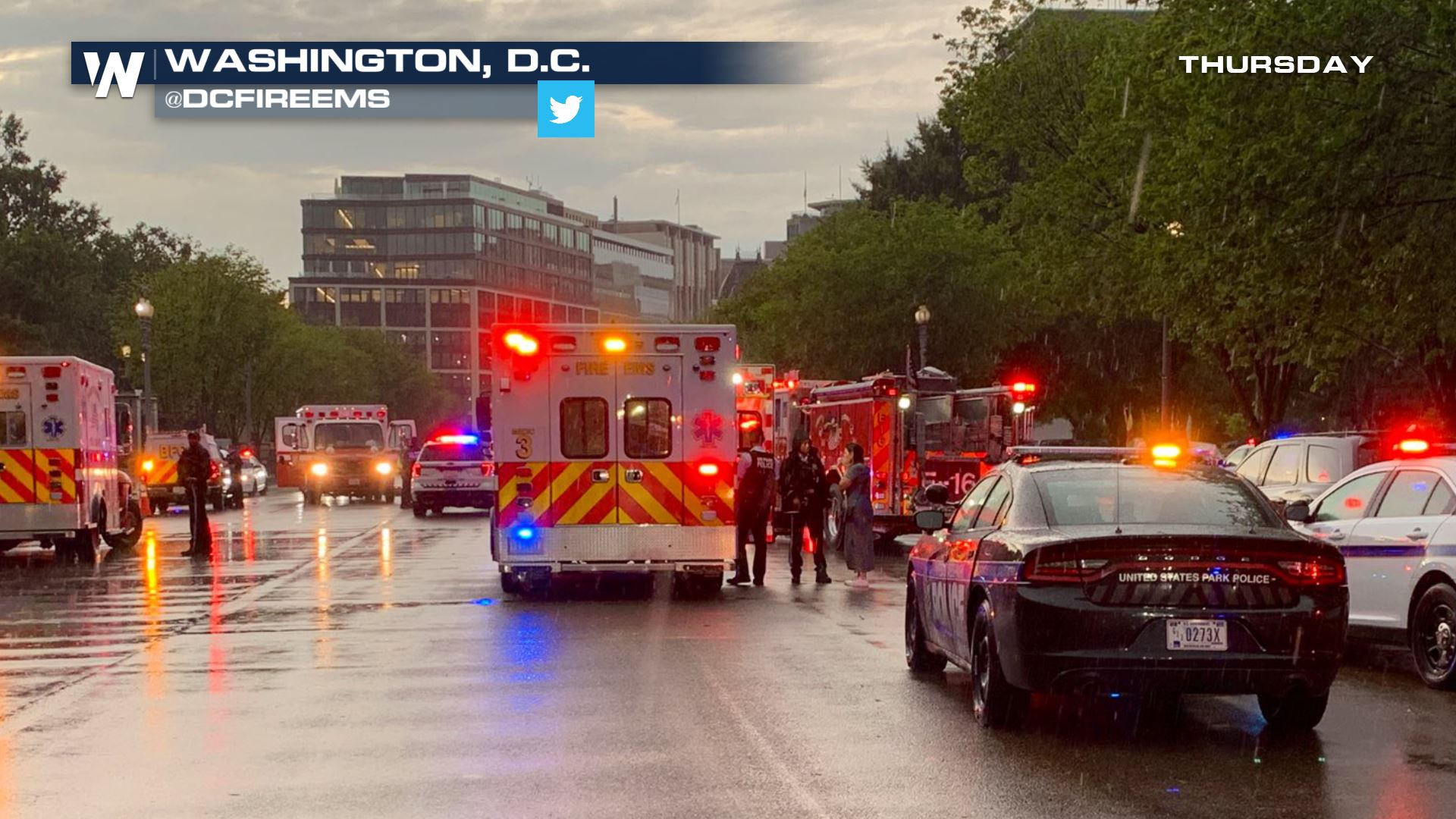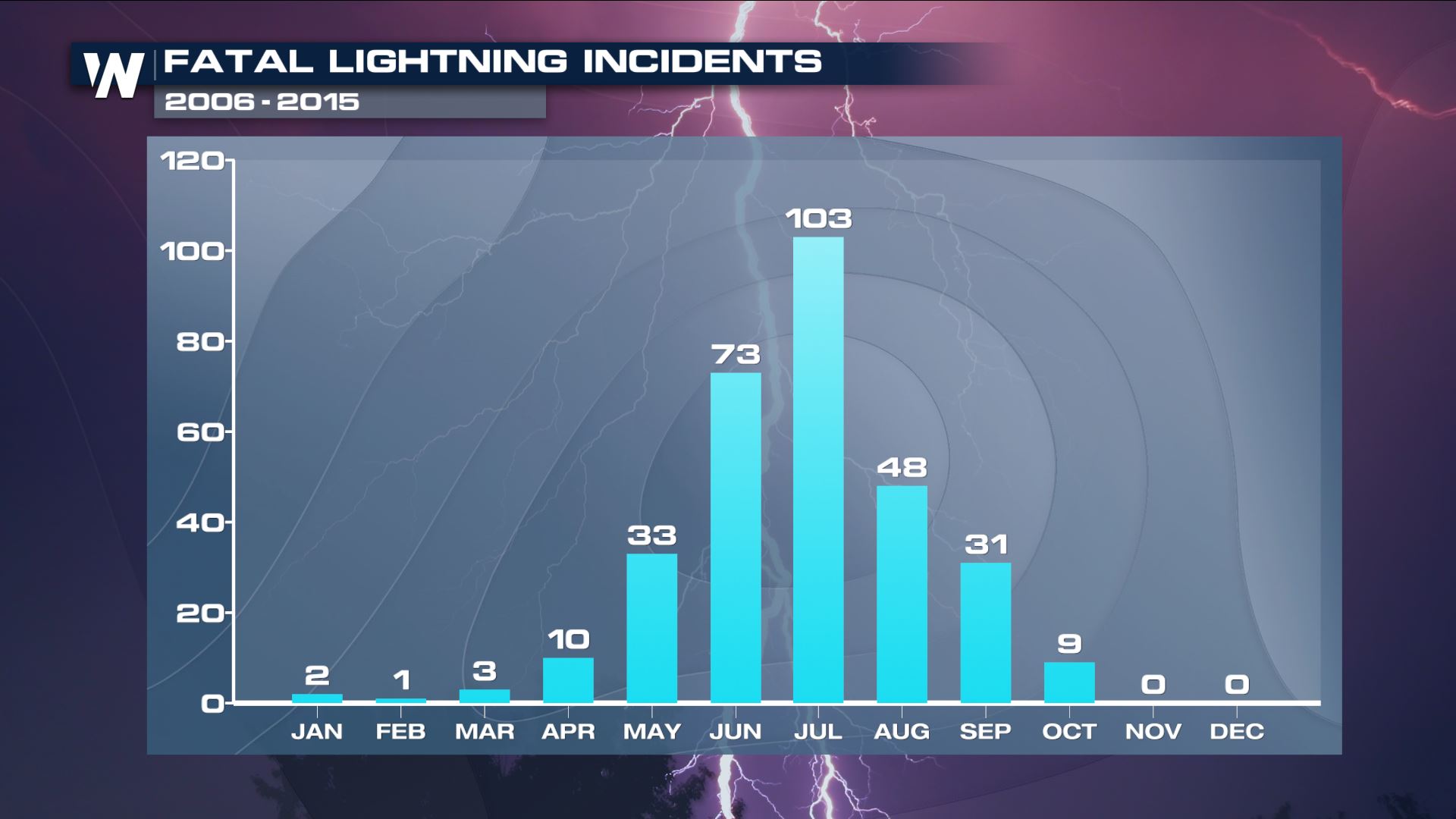 With these three fatalities Thursday, it brings the lightning-related death toll to twelve for the year so far. Note, the image below does not reflect the two deaths on Thursday, August 4th in D.C. The image is valid through Tuesday, August 2nd.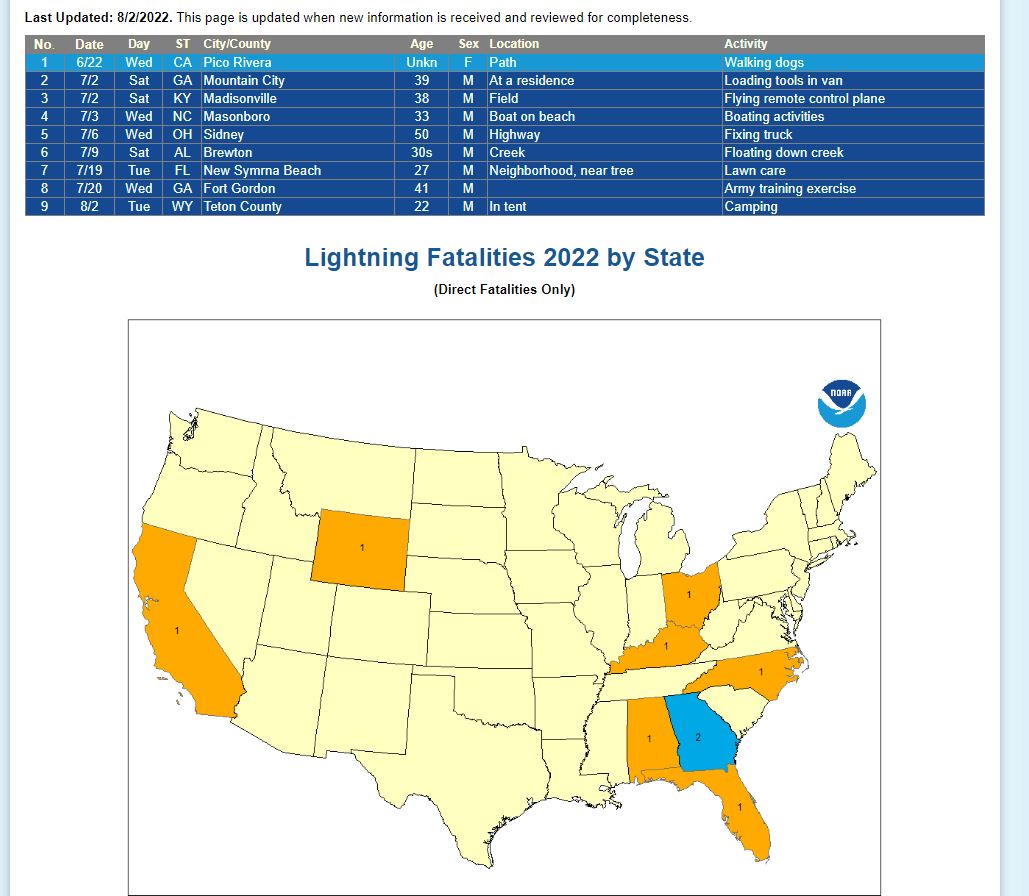 Remember, "When Thunder Roars, Go Indoors" or "When You See a Flash, Dash Inside!" are safety campaigns from the National Weather Service. Seek shelter in the nearest building in the event of lightning. Do not seek shelter under trees. They're targets for lightning strikes.