Increasing moisture out of the Gulf of Mexico and a stalled frontal boundary will be the focus for showers and storms today.  This particular set-up could lead to heavy rain from the Ohio Valley to the Gulf Coast.  Here is the very latest.
Severe Outlook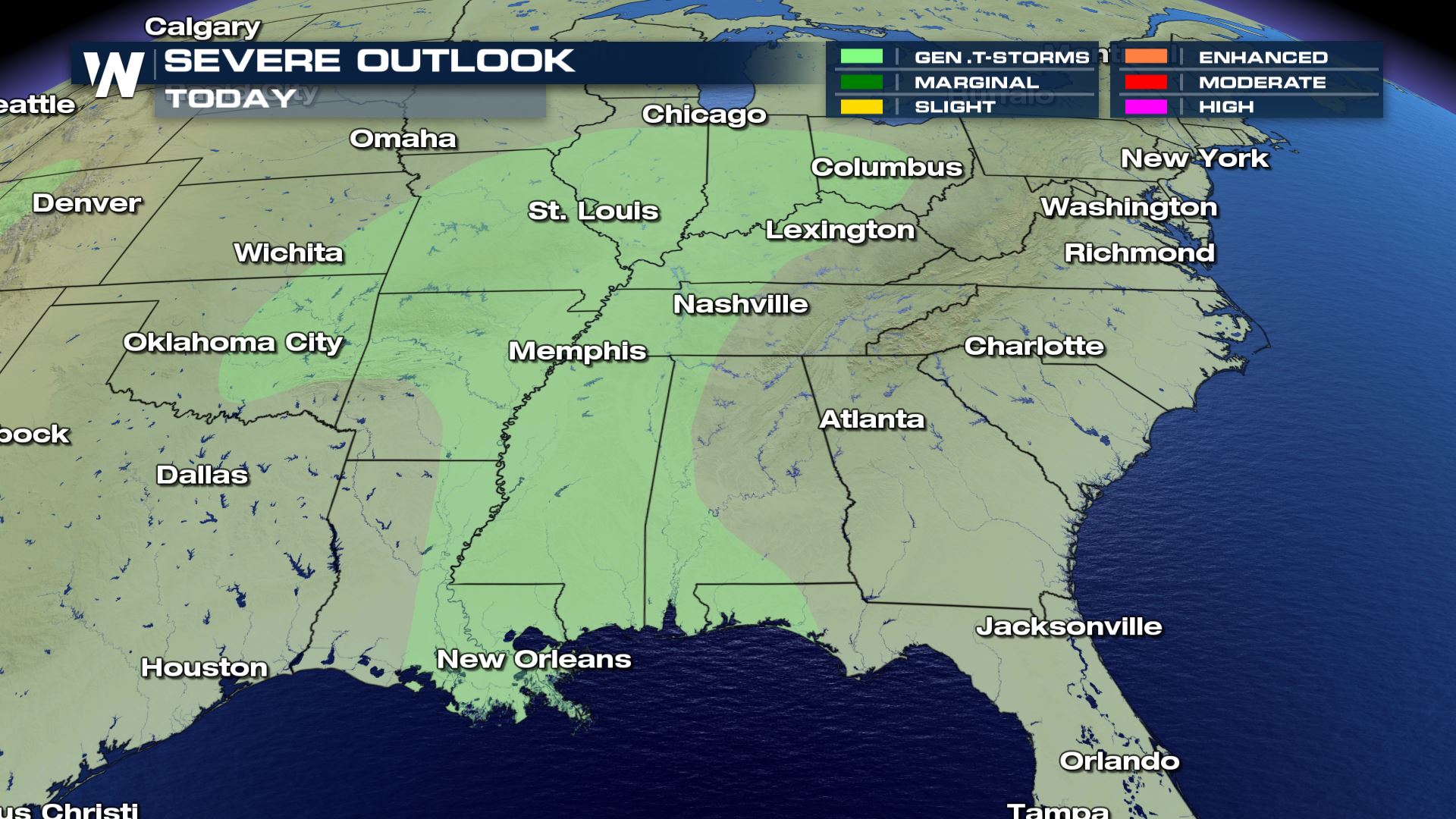 Severe chances will be very low, but some storms that develop today could contain heavy rain and gusty winds.
Forecast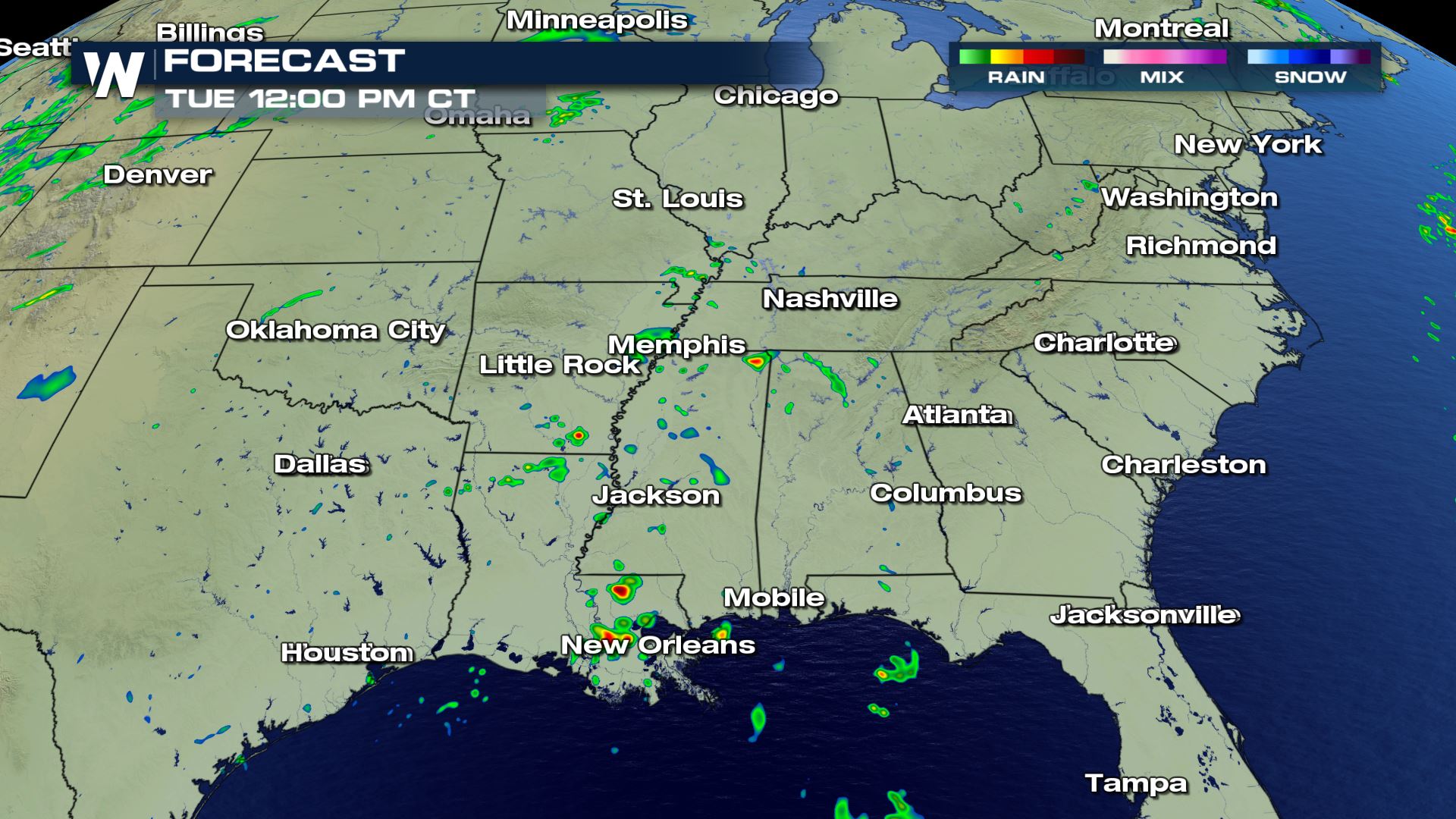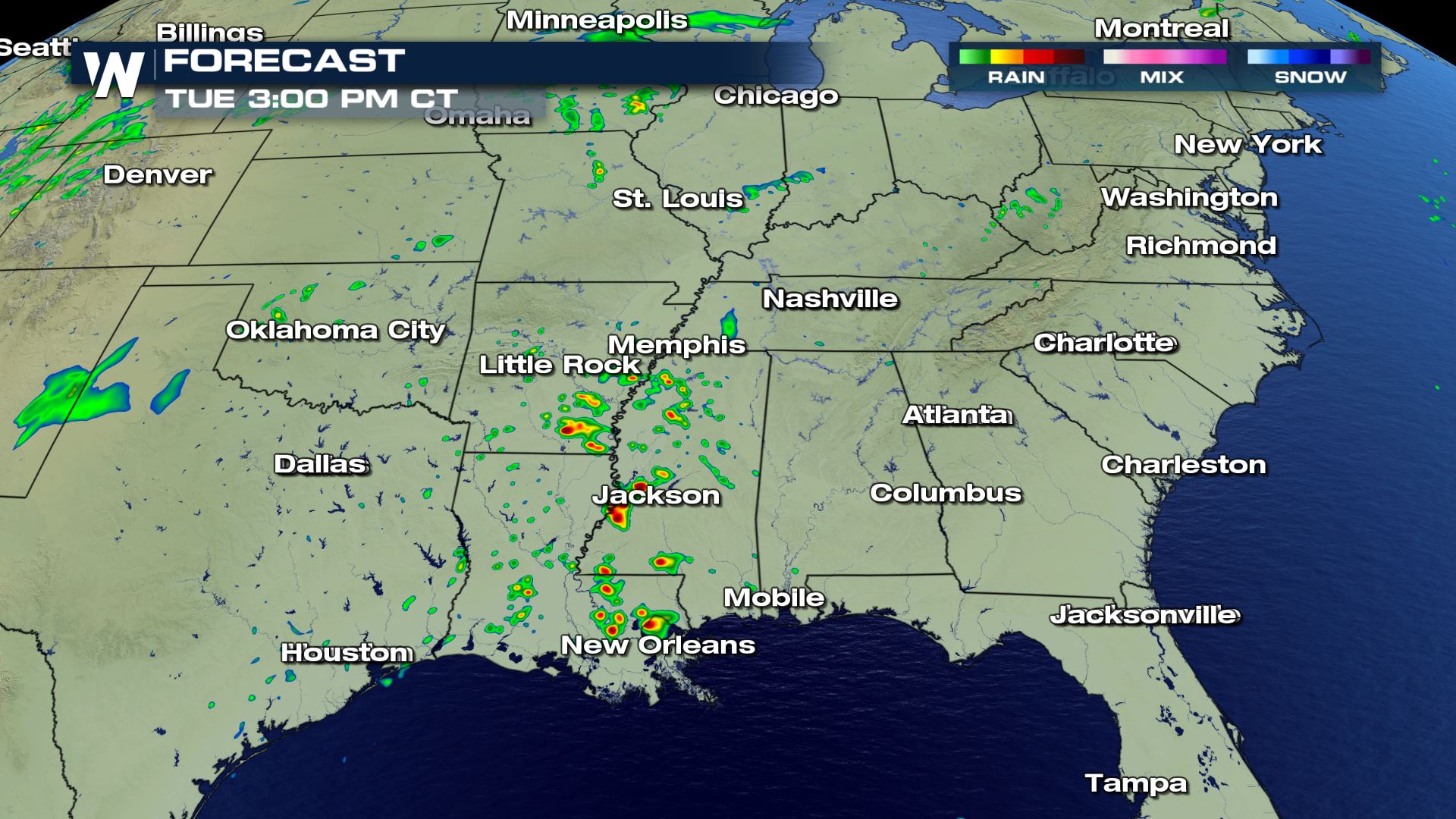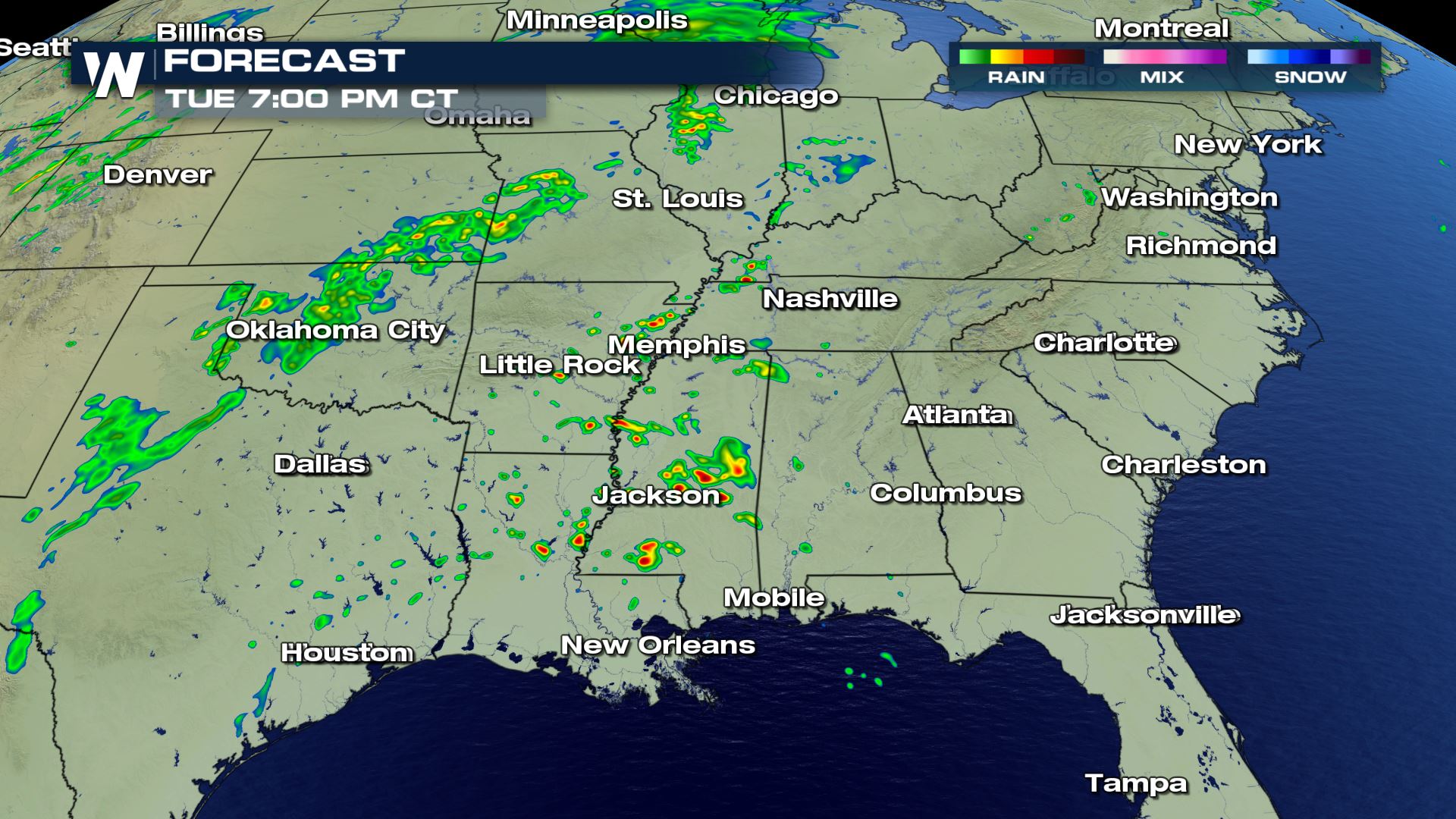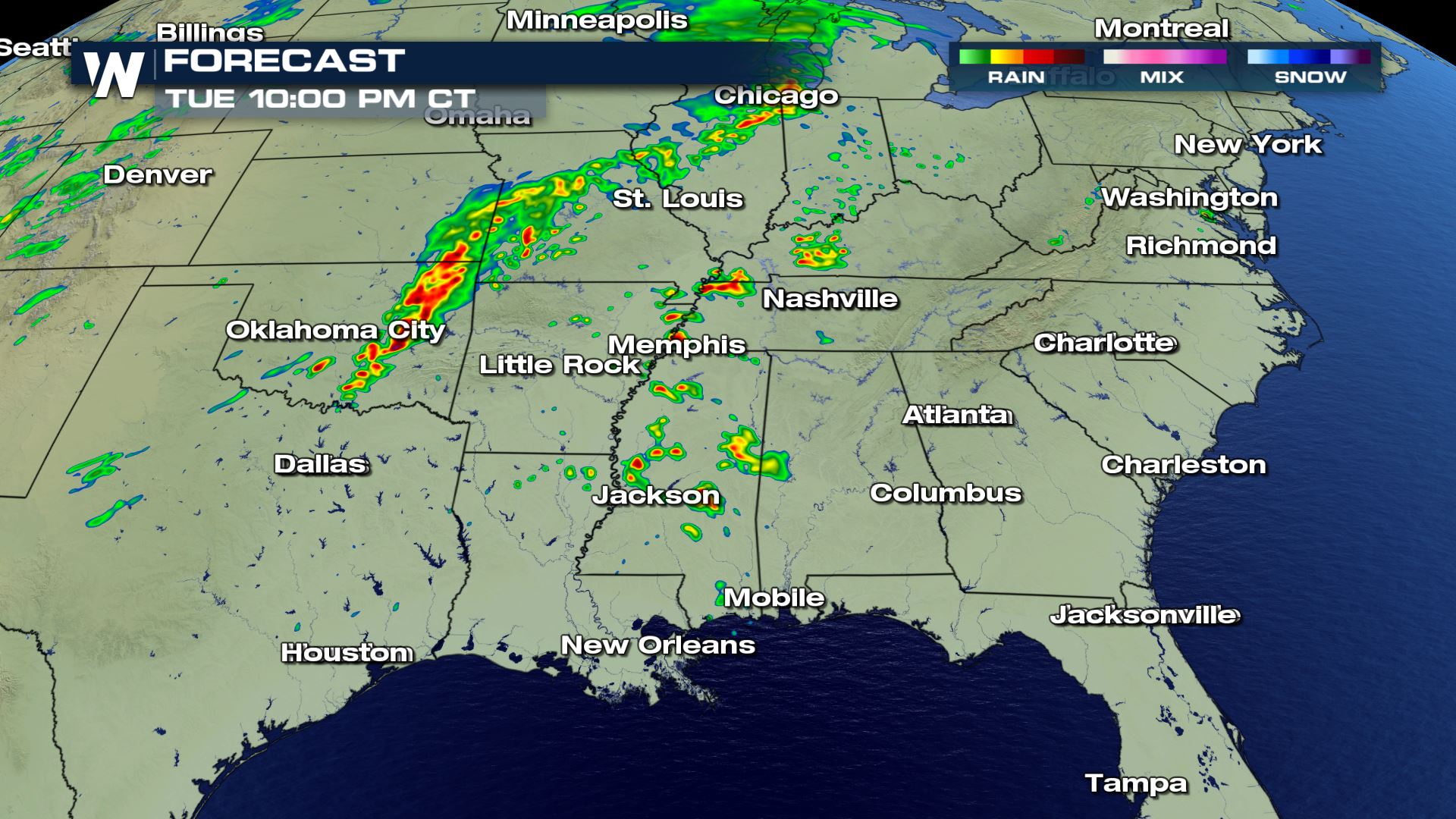 The timing of today's storms will be throughout Tuesday.  Most of the storms stay in the lower Mississippi Valley for the first half of the day, before the storm chances become more widespread into the evening.  We might need to keep an eye on a severe risk into eastern Oklahoma by early Wednesday morning for damaging winds.
Rainfall Potential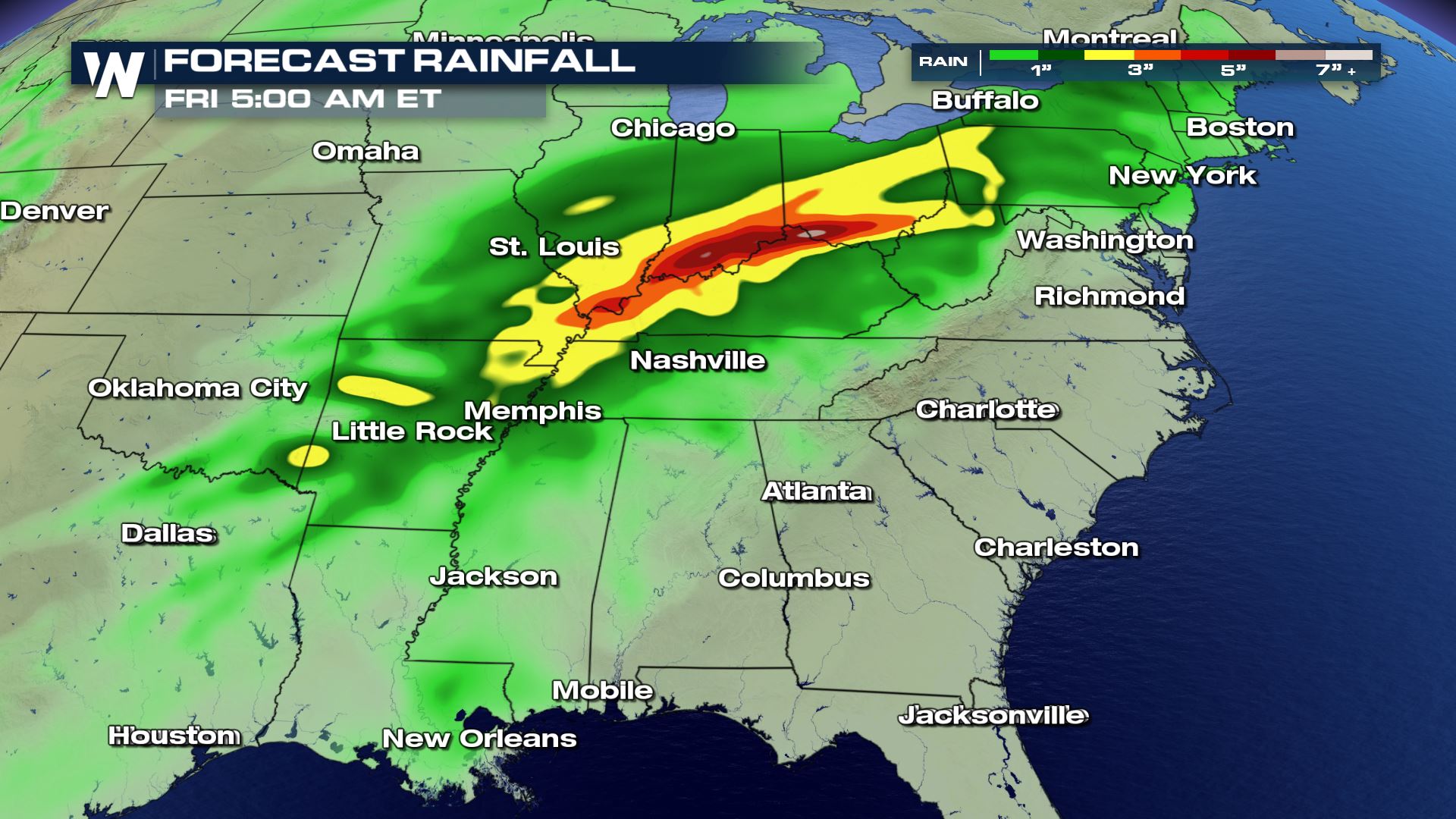 The heavy rain will be the biggest weather risk over the next few days.  Take a look at some of the major rainfall in the forecast for parts of Illinois, Indiana and Ohio.  Some areas could exceed 5 inches by Friday morning.  Flash flood will be possible so please be safe in these areas. WeatherNation will have more updates throughout the day.